A Fall Inspired, Outdoor Private Residence Wedding in the City of Baltimore!
October, 7 2021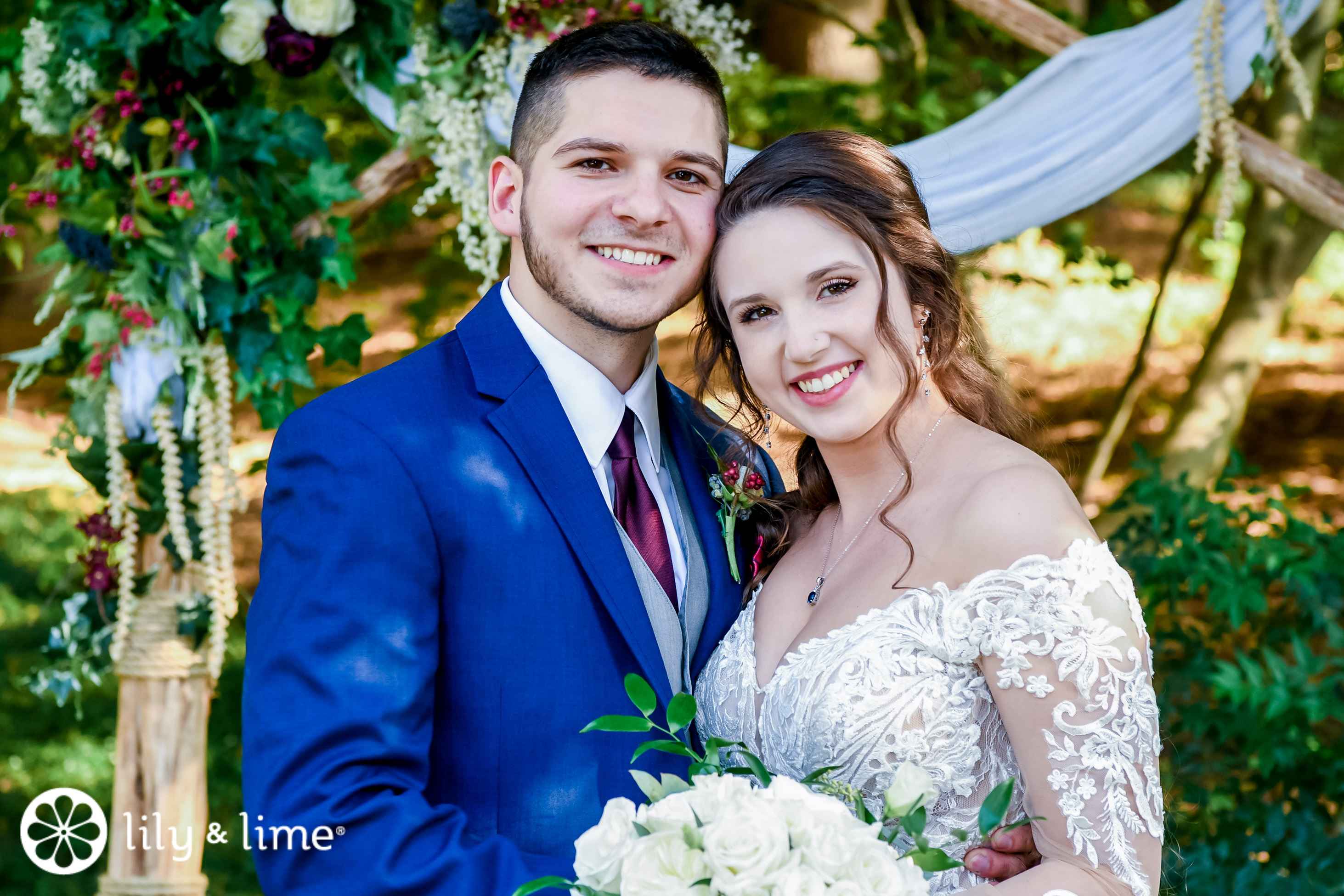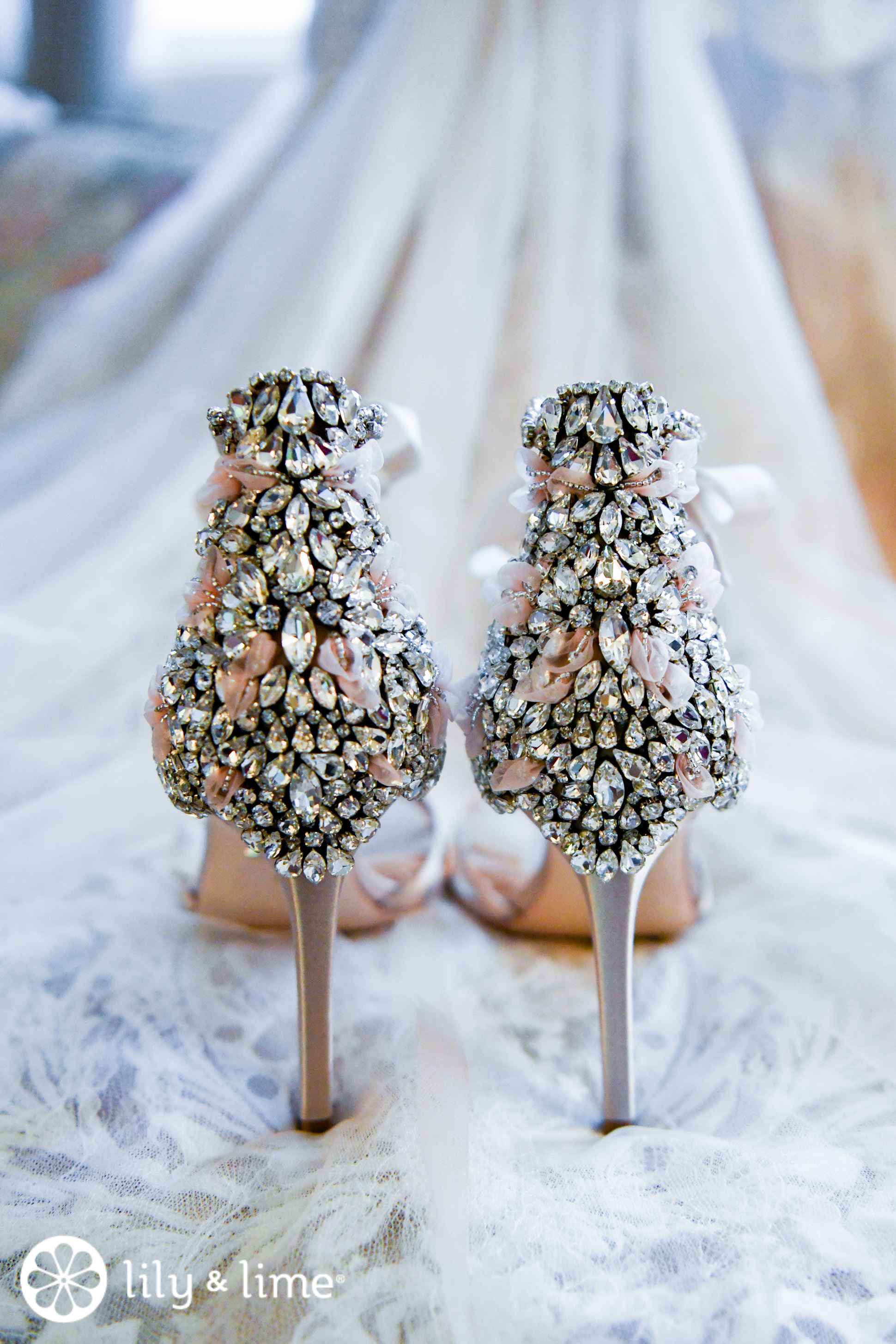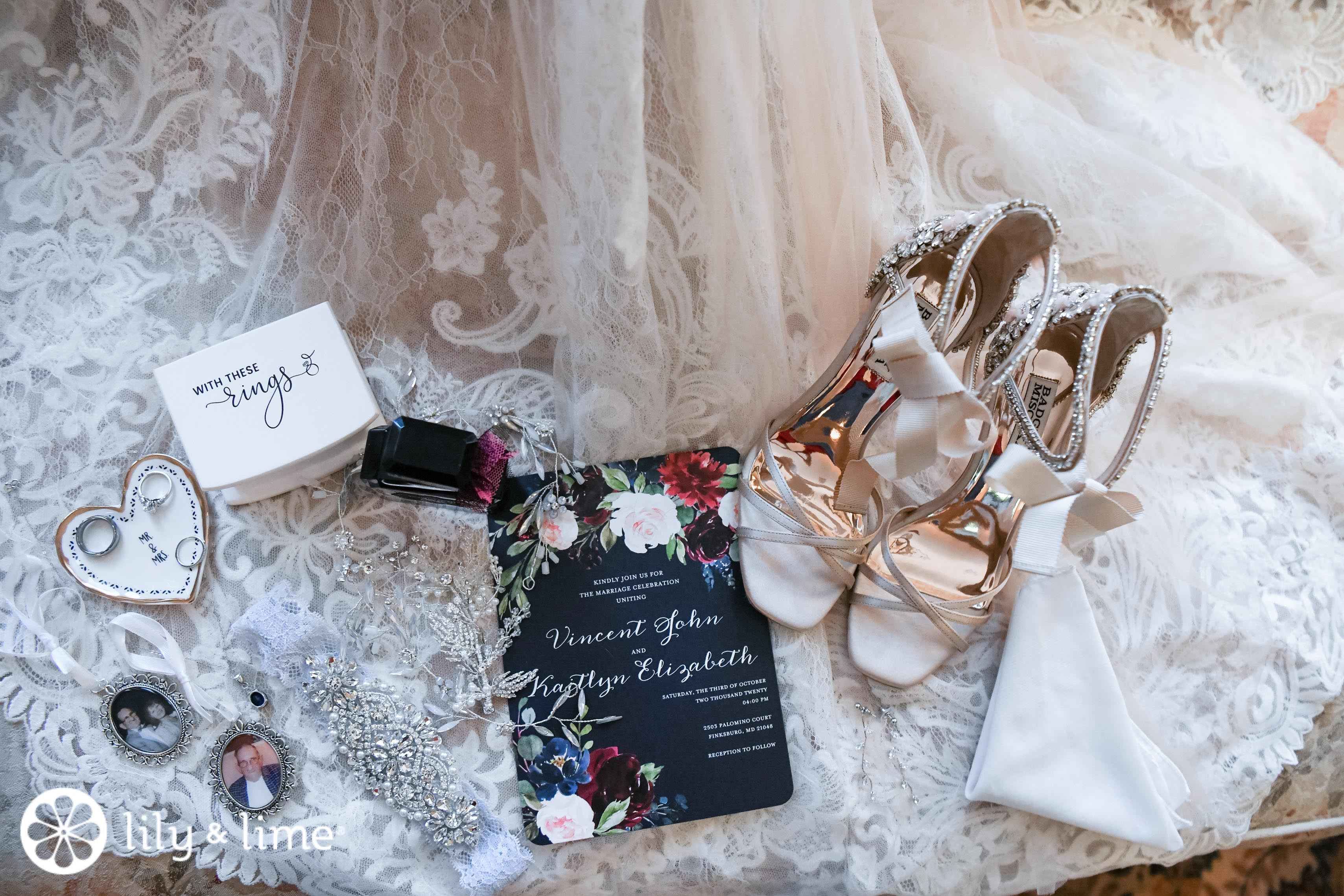 Being in the business of capturing love, if there is one thing we believe in, it is that there are some people in your life with whom you just click without having any second thought! Talking about life, struggles, and everything in between seems extremely easy with them. They ease you out of your insecurities, and you don't even realize it until you are in the middle of falling head over heels in love!
They just waltz in your life with no pre-warning or a prologue, time stops, and so does your mind! Your heart starts to beat faster, you start to feel that amazing adrenaline rush along with those butterflies in your stomach. But with time you just open to them because they not only make everything an easy breeze, they also give you the feeling of home and comfort whenever they are around! With them, you can just be yourself. You trust them with all of your secrets and insecurities, and they hug you a little tight every time! And in no time, they become your favorite person! You start to realize that with them around and just by holding their hand, you can conquer the world! And that very exact moment you will have what we call "love"! The most beautiful emotion in the whole world! Being in love with someone makes you a completely different person! You start to tell them every teeny-tiny detail of your life. From the newest shoes, you brought to the prank your siblings pulled on you! And all you dream is to spend the rest of your life with that person! Being in love makes you do all the things that you hadn't thought you would be doing, like catching yourself smiling and blushing for no reason and always dreaming of that happily-ever-after phase! Just the presence of your sweetheart makes everything feel like a beautiful dream! And that's what our wedding photographers witnessed when they got the chance to capture Kaitlyn and Vincent's wedding day in the city of Baltimore! For our professional wedding photographers, witnessing a love story and capturing them in the best of frames is nothing less than gazing at snowflakes falling on a lake on a beautiful winter day or seeing a shooting star in the dark twinkling sky! This blog is all about Kaitlyn and Vincent's love story and their big and special day! So, allow us to take you on a trip through the beautiful wedding of this head over heels in love Baltimore couple with blue tones and green inspiration that gave us a similar kind of feeling not too long ago! We can promise that you will enjoy seeing for yourself how this couple's outdoor wedding celebration featured some of the best wedding styles and colors were nothing but on point for their Baltimore wedding!
It was a sunny, bright, and beautiful day of October last year when our professional and affordable wedding photographers were surrounded by ethereal details at a private residence in Baltimore city which was the wedding venue of our lovely couple- Kaitlyn and Vincent. This beautiful couple booked our talented wedding photographers and relied on them to capture the most special and memorable day of their lives in incredible frames! Kaitlyn and Vincent's Baltimore private residence wedding venue got us swooning with its unparalleled sophistication, beautifully manicured grounds, and gardens, and stately interiors at the first glance! Not only did this incredible Baltimore mansion wedding venue offer our creative wedding photographers a bucket full of outdoor wedding photography opportunities but also tons of natural light and plenty of greens to document the couple and their wedding celebration in great frames! Kaitlyn and Vincent's wedding ceremony was a beautiful outdoor fall celebration that offered all their wedding guests to get close to mother nature and adore the charismatic views offered by this private residence wedding venue in Baltimore!
Their Fall Wedding Theme Was Nothing But Magical!
Kaitlyn and Vincent's private residence wedding during the fall season perfectly highlighted a beautiful fall vibe throughout the entire wedding celebration from beginning to the end! With the perfect fall blooms, foliage, stunning daylight, our couple's wedding day was no less than ethereal! This secret garden-inspired wedding of our Baltimore couple was nothing but a treat for all our photographers to capture! Our talented Baltimore and suburb wedding photographers did fantastic work in pulling out this mind-blowing secret garden-themed fall wedding shoot together! There was no denying the fact that Kaitlyn and Vincent had their special day perfectly planned and executed, and we are honestly breathless over how amazing it turned out on both sides of the camera! You can also witness the magic of their fall wedding day just by scrolling! So, keep scrolling to see more and keep an eye out for all the fun hidden keys throughout the day in case you are also planning an outdoor fall wedding for your big day!
Big Little Details Makes the Best of Every Wedding Portfolio
With so much to snap, our wedding photographers in and around the Baltimore area were up to their chins in captures of the big day, and despite that, none of them missed even the teeny-tiny detail of Kaitlyn and Vincent's wedding day! For our wedding photographers, each and every wedding detail matters, especially when it comes to narrating a beautiful love story! From the most-desired bride's wedding dress on hanger shot to the detailed shots of her embellished bridal heels, and everything in between, everything was captured just flawlessly! Our wedding photographers did a commendable job of capturing a picture with all Kaitlyn's bridal accessories that included her stunning designer wedding dress, her shoes, wedding invites, their wedding rings, her hair accessories, and her jewelry! Everything was placed perfectly and created a stunning frame for our photographers to click! From the wooden signboard with "welcome" text over it to Chiavari chairs, places for their wedding guests to witness their outdoor wedding ceremony, everything was captured excellently by our team of talented wedding photographers in Baltimore! Kaitlyn's bridal bouquet, the reception table, their beautiful three-tiered white wedding cake, their sweetheart table with a big "Mr. & Mrs." banner, their wedding favors table, and the bold single letters of Kaitlyn and Vincent's initials, everything was gracefully seized by our creative Baltimore wedding photographers in magnificent frames!
Our Bride's Wedding Ceremony Look
Kaitlyn rocked a white lace mermaid-style wedding dress complete with an off-the-shoulder deep plunging sweetheart neckline pausing under the arms to reveal a sheer V-cutout for an alluring and sensuous, feminine touch. The sweeping long train indeed added a dramatic stroke to her overall bridal look! This exquisite and detailed lace wedding dress made our bride look nothing but breathtaking! Well, her bridal portraits captured by our Baltimore suburb wedding photographers are proof that she was indeed the center of attention on her wedding day! By the choice of her wedding dress style and design, it was very much clear that our lovely bride wanted nothing more than impeccable simplicity for her big day bridal look! Her designer wedding gown was both glamorous and timeless! The off-the-shoulder deep neckline of Kaitlyn's wedding dress helped her flaunt her sexy collarbones and made her look more whimsical! Our bride's wedding dress was gracefully able to highlight and accentuate the natural contours of her well-toned body while shaping her fondest feature to match the vibe! Her long brown hair was curled and was done in a peekaboo braid adorned with a beautiful hair accessory! She kept her hair arranged sideways while she posed for her getting-ready bridal portraits! That long strand of curled hair framed her face marvelously highlighted her facial features! Kaitlyn's sweet and simple, peekaboo braid hairstyle coupled with minimal makeup and simple yet elegant jewelry triumphed in making a bold yet classic fashion statement for all the soon-to-be modern brides! Her red lipstick and black mascara did a great job of bringing her sharp and beautiful facial features to notice! Beautiful and classy bridal bouquets featuring a monochromatic arrangement of white garden roses and fresh greens creatively tied with a white ribbon completed her wedding day bridal look! Because, no matter which season who chooses to get hitched, an all-white bridal bouquet never goes out of style!
Our Groom Look For The Big Day
Looking at the wedding photos, it was absolutely true that Kaityln looked nothing but breathtaking and her wedding guests were not able to take their eyes off of her! While all the eyes and attention turned to our lovely bride, our dashing groom, Vincent gained his fair share of attention too, and we were not surprised! For his wedding day groom look, Vincent chose to wear a royal suit paired with a crisp white shirt and his wine-colored tie indeed elevated his overall look of the day! Our handsome groom was all set to steal our beautiful bride's heart once again along with some hearts in the audience too! His neatly parted hairstyle and intense rugged look perfectly framed this face making him look sharper and eye-catching! We were pretty much sure that Vincent's minimal groom look and million-dollar smile were the culprits for making Kaitlyn fall in love all over again! Vincent's oh-so formal classic blue suit got a beautiful brush of nature with a beautiful boutonniere made of cream white rose and greens perfectly coordinated with his wedding day attire!
Photography Session That Turned All The Beautiful Moments into Precious Memories
Our affordable and talented wedding photographers in and around Baltimore clicked enough bridal portraits and grooms portraits inside the bridal suite and at the private residence! Kaitlyn and Vincent's outdoor wedding ceremony has all the elements of beautiful nature! Endless greenery and impeccable sunlight were the perfect go-to moment for our couples to have their outdoor wedding ceremony in the presence of all their loved ones! Soon the wedding ceremony was in action and our Baltimore wedding photographers too came at their toes to capture each and every precious memory of our couple's wedding day! Vincent slipped the wedding ring onto Kaitlyn's finger, and we love the shot featuring that beautiful moment! They both looked adorable! The way they held each other's hands while exchanging their wedding vows and promised a lifetime of togetherness literally left everyone swooning over them! From the vow exchange to the first kiss as husband and wife to their exit as newlyweds, our wedding photographers gracefully seized true expressions and emotions floating around them in the best of frames!
Once they were announced as the newly married couple, it was time for some must-have wedding pictures with family members, bridesmaids, and groomsmen, along with some romantic couple portraits! Our Baltimore couple's outdoor wedding ceremony at this private residence gave a bucket full of photography opportunities to our professional photo experts as they enjoyed every moment capturing all the lovely and beautiful faces from various different angles! From clicking long shots to close-up shots of Kaitlyn and Vincent, our photographers did a mind-blowing job! The pictures of Vincent kissing Kaitlyn on her cheeks, forehead, and lip surrounded by the greenery was worth capturing as these kinds of couple portraits make the best intro photo pages in a wedding album! An outdoor wedding ceremony is incomplete without some romantic and magical golden-hour shots of couples romancing with each other! The kissing shot with the golden light in the background illuminating the entire setting is sure to go down as our favorite wedding photo! We just loved the dramatic touch added by the train of Kaitlyn's scintillating bridal gown!
Time To Capture Cake-Cutting Ceremony and Grand Sparkler Exit
Well, a beautiful and bright day turned into a romantic night full of stars! We completely blame it on our couple's wedding attire and of course, their gleaming smiles and laughter! Finally, the moment came when our creative and affordable Baltimore wedding photographers were all set and excited to capture the most romantic and sweetest moments of the day! The wedding reception! Our lovely couple clink their champagne glasses and raised a toast for their happily ever after! Talking about the sweetest moments, how can we not talk about the focal point of the reception party- their decadent three-tiered white wedding cake adorned with flowers and fall berries and screaming "simplicity is the key ''! Once our couple had their cake-cutting ceremony which was perfectly captured by our photographers, they hit the dance floor to share some dance moves to make their first dance moment even more special and memorable! Our favorite first dance photo is the one where Kaitlyn and Vincent are swaying slowly in the comfort and coziness of each other's arms while sharing a romantic kiss! We love how our wedding photographers captured all the fun and joy our couple was having while dancing to the tunes of their favorite romantic songs under the rustic fairy lights! Our photographers did not even miss taking photos of their near and dear ones raising toasts to their union at the head table.

A night is perfect and unforgettable when it has a perfect ending! But, Kaitlyn and Vincent's wedding night was the beginning of all the beautiful and happy days coming ahead of them! To make their wedding exit dramatic and memorable, they choose to have sparklers! While their wedding guests were holding sparklers to wish them all the best for their coming beautiful days, our couple made every moment of their wedding night count! Vincent dipped Kaitlyn and kissed her in a very romantic way while their friends and family members held the sparkler for their exit! It was a moment of true joy and happiness! We just want to wish this lovely couple endless bright and colorful days for happiness for the rest of their lives!