Best Breakfast Bar Wedding Ideas For Any Time Of Day
September, 27 2022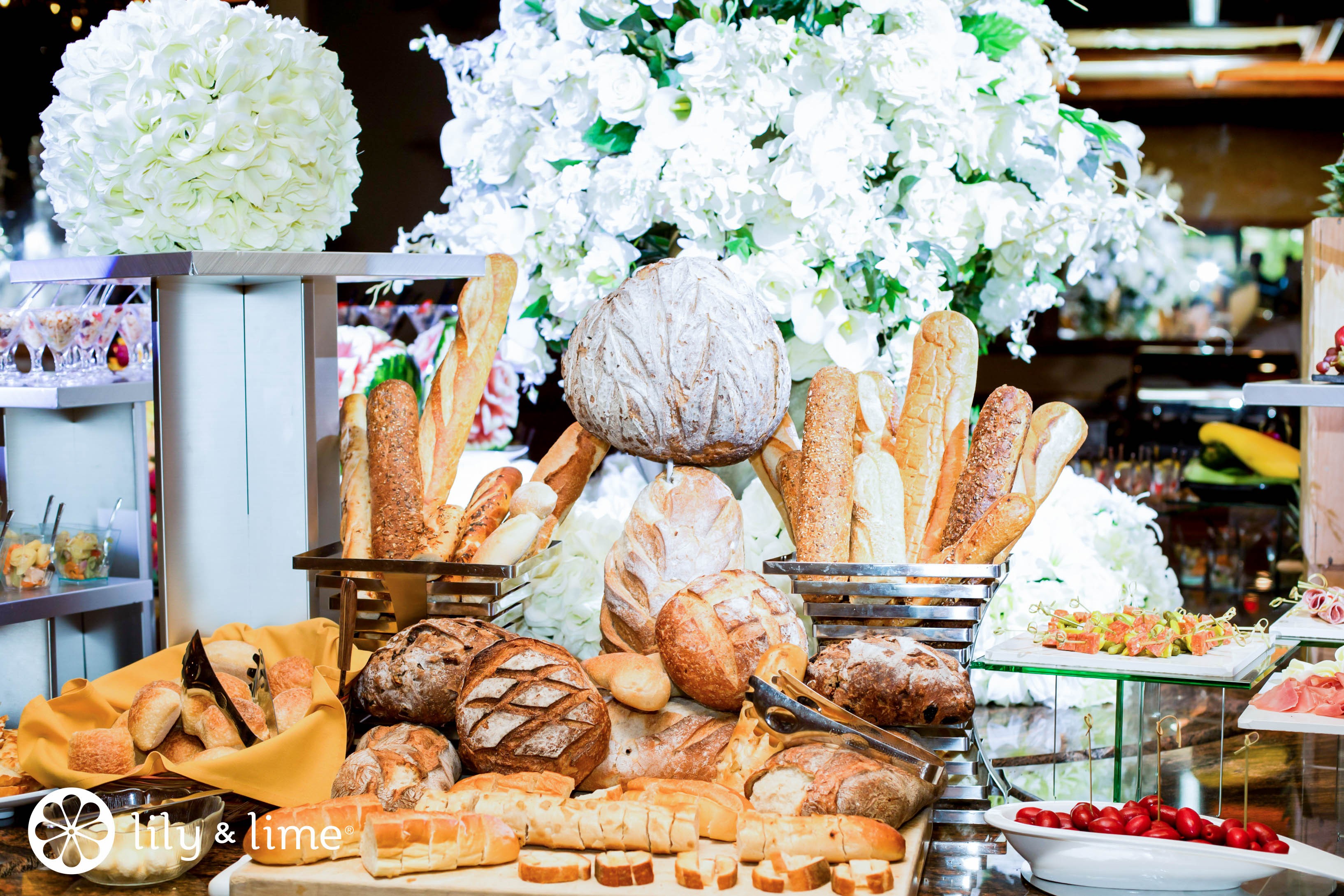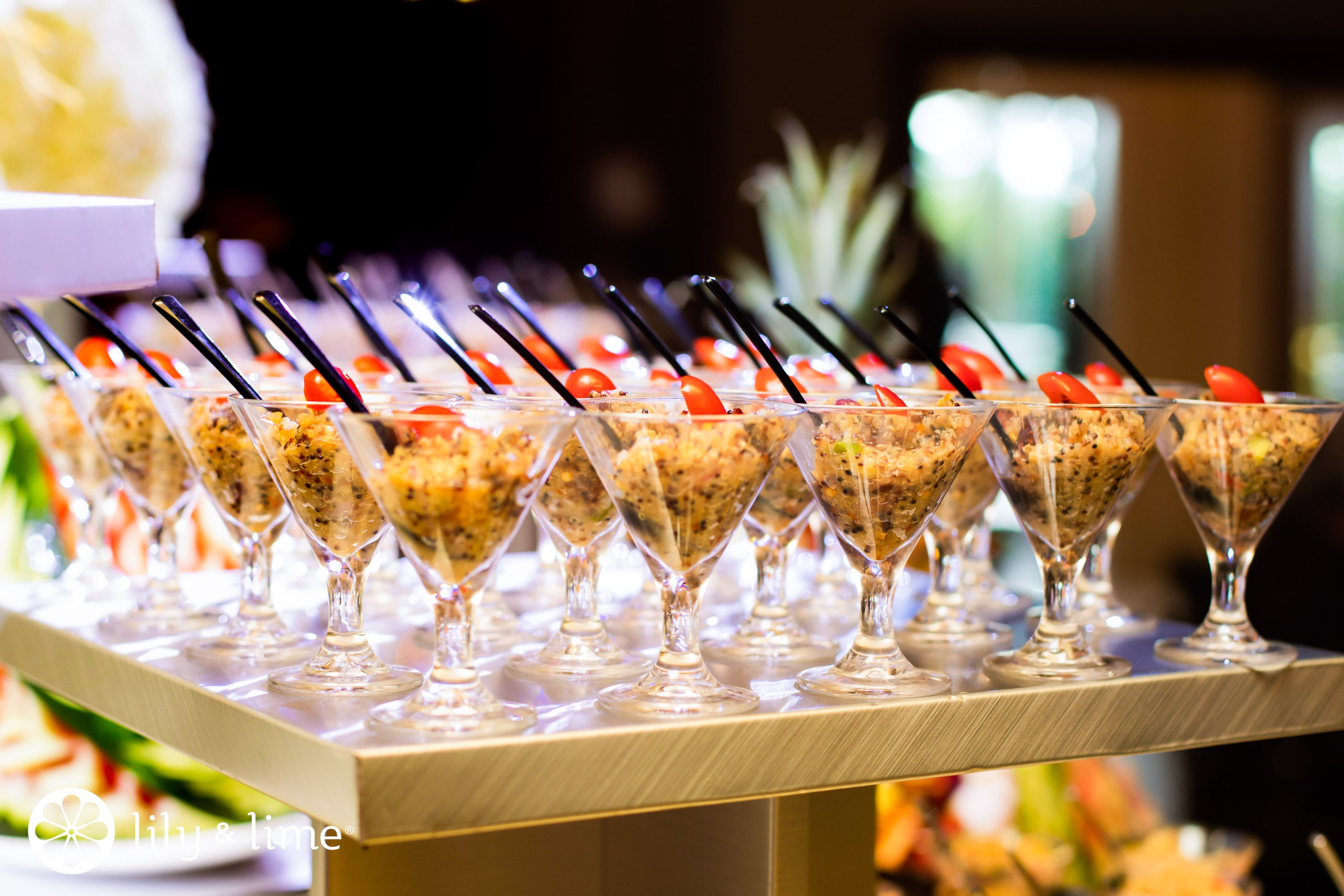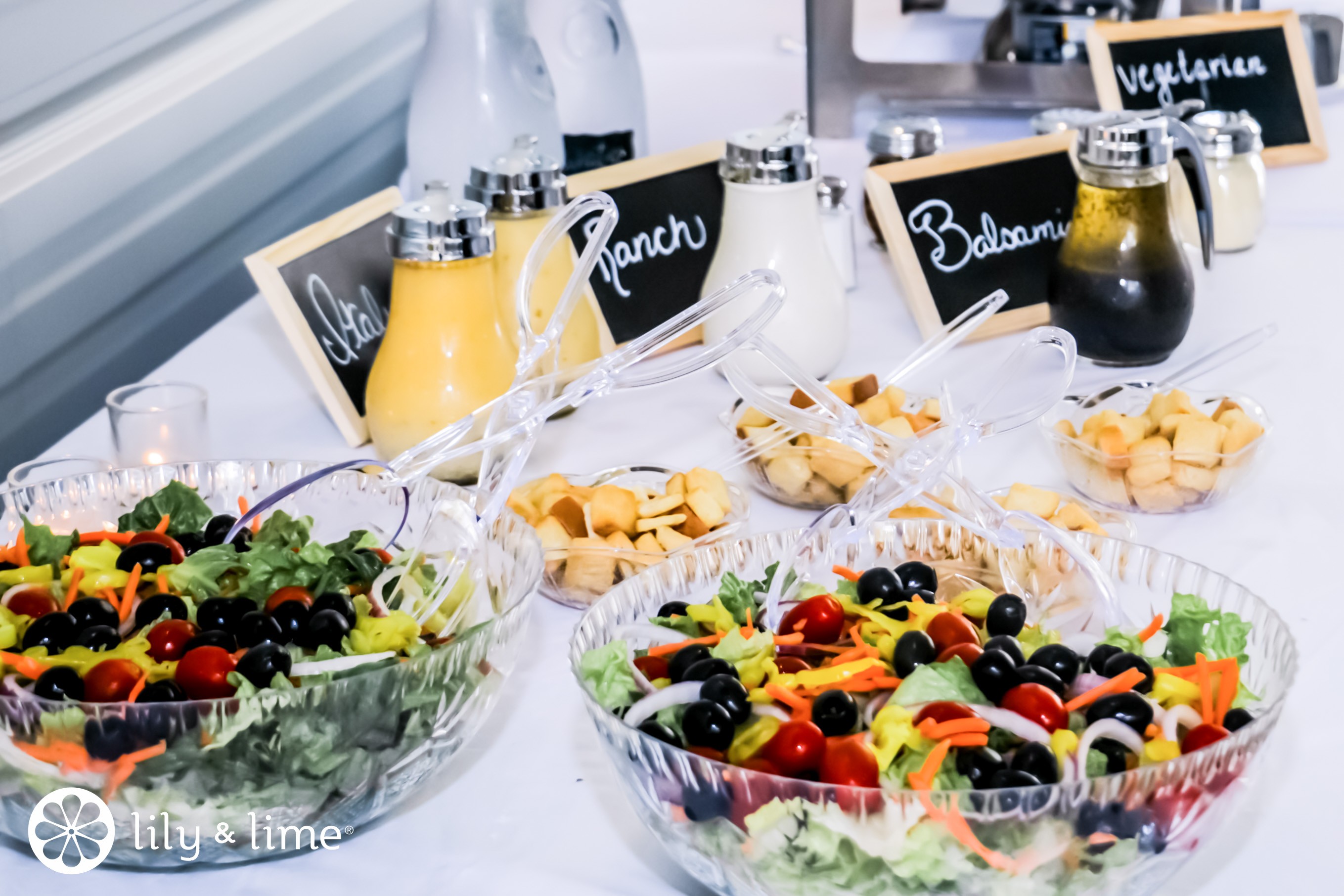 When it comes to a wedding, does anything sound better than a wedding breakfast bar? Pretty much everybody likes to enjoy breakfast at any point of the day. What's more, some breakfast food items are not only delicious but also filling, which means these can work for a brunch, or a late lunch, and serve as delicious food options for your wedding dinner as well! However, apart from adding the options to your wedding menu won't do. You will need some ideas to add dramatic charms to your wedding day. The ideas will not only breathe life into your wedding day decor and ideas but also help you to enjoy your wedding more. If you love having breakfast at any time, and you feel that your wedding guests will enjoy breakfast at any time during your wedding, then why not add a wedding breakfast bar to your wedding? We have some amazing ideas that go well with any wedding theme, a wedding of any kind, and any season!
The Chocolate Breakfast Bar: Everything Chocolate!
Is there a better way to start your wedding planning and brainstorming for ideas than with chocolate-inspired wedding ideas? The easiest way to add chocolate to your wedding is to have an "All Things Chocolate" table! You can choose some of the best and most loved chocolate breakfast food ideas and add it to the table! Think of chocolate cookies, pancakes, chocolate granola bars, chocolate shakes, chocolate muffins, and a smoothie bowl! But if you want to add some international flavors, something cool and different, then how about adding some delicious Choklad kardemummabullar (Swedish chocolate and cardamom buns)? This addition is not only delicious but also looks delicately beautiful, which can add details to your breakfast bar and give you a Pinterest-worthy breakfast bar set-up! And if you want your guests to enjoy the breakfast bar as they talk to each other or as they walk, then how about adding some chocolate bubble waffles in a carry-friendly style for your guests? You can even add some berries, which match your wedding colors, to add a flavorful blast as well. You can even add some chocolate and caramel glazed donuts to the chocolate breakfast bar!
If this wedding menu idea seems like your perfect choice for the wedding breakfast bar, then there are some ways you can make it a picture-perfect spot for your wedding guests! You can create a beautiful rustic wedding bar for the chocolate breakfast bar. You can use some differently sized wooden boxes for displaying the options your breakfast bar includes. Place the wooden boxes on a rustic wooden table, and pair them with beautiful signage. If you're throwing an early afternoon wedding reception, then you can add some fresh white flowers and acrylic wedding signage! You can even create beautiful DIY signage for the chocolate breakfast bar for your wedding!
The Pasta Station: More than Mac-n-Cheese!
If you're not much of a sweet tooth, then how about indulging in some of the best options for breakfast? Mac-n-cheese is a universal favorite when it comes to breakfast. Weddings with mac-n-cheese would obviously be perfect! Before we get into other ideas, let's talk about the fact that you can create an entire wedding food station for mac-n-cheese. You can add some creative twists to this universal favorite by adding a spread of different mac-n-cheese recipes! You can add mouthwatering mac-n-cheese grilled cheese, aromatic deep-fried mac-n-cheese balls, or a filling fried mac-n-cheese burger! You can also add crispy mac-n-cheese breadsticks with some delicious tomato soup in tiny cups, this will help your guests carry their food as they walk and talk. You can look into different mac-n-cheese recipes to add to your wedding menu.
Now that we have the most loved breakfast out of the way, let's talk about pasta options that not only are loved breakfast recipes but are also a great option for your wedding menu. Pasta is always a great option for weddings because it can be prepared in different ways and you can have something for everyone! Apart from the many ideas that we like, one stands out. For budget-friendly weddings or outdoor weddings, a buffet-like pasta station is perfect! You can create a large breakfast bar, with two types of pasta, already prepared. Next, you can have different types of add-ons for the pasta plates, such as bacon, tomato basil sauce, fried egg, brussels sprouts, and other options, for your guests to add to their plates. You can decorate the buffet-style breakfast food bar for your wedding with some beautiful balloons and streamers. What's more, if you're throwing a backyard wedding or outdoor wedding and are hoping for a barbeque-inspired wedding, then you can add some hanging greenery for decor. You can choose inverted greenery, and hanging floral arrangements with greenery or you could choose some impressive green vines for your wedding decor as well. Another way to add pasta to your wedding is to have different kinds of pasta. You can have an option for non-vegetarian pasta, a vegetarian option, and lastly, a vegan pasta option. You can use the same ideas as well listed above for your food bar decor.
Insanely Delicious Breakfast Bread Spread: From Cheese to Fruit!
A great way to keep your wedding menu not only delicious but also light is to have a breakfast bar brimming with delicious, aromatic slices and loaves of bread! We love the idea of cool milk with some flavored bread, and cheese to go with it sounds like a perfect meal, regardless of the time of the day. If milk, blocks of cheese, and delicious bread sound like a great option for your wedding, then we have some amazing options for the bread you can have on your breakfast brunch! If you're throwing a Halloween wedding, then pumpkin bread is a must! If you're thinking of tying the knot on St. Patrick's Day, then here are some types of appetizing Irish bread options to definitely add Irish soda bread, Irish potato bread, or hidden shamrock Irish Soda bread to add the charms of the Irish celebrations! And if you're looking to add some regular yet flavorsome options, then you can try adding chocolate banana bread, banana bread, cornbread, lemon almond poppyseed bread, carrot bread, or cheese bread. Apart from this, if you're throwing a vibrant winter wedding, you can add some colorful flavors to your wedding by adding apple bread, orange rolls, cinnamon rolls served with hot chocolate, peach scones, or cinnamon coffee cake!
To make your bread-inspired wedding breakfast bar just perfect, you can add some options for fresh juice and milk to go with the flavors of the loaves of bread you choose. Additionally, you can add a small station or cartwheel of different flavors of cheese for your wedding guests to enjoy! You can choose to decorate your breakfast bar with greenery and blocks of cheese. Along with this, you can add some candles to improve the decor of the breakfast bar. You can also have a big chalk signboard to tell your guests where to find the wedding bread breakfast bar! If you want your spread of loaves or slices of bread to be the primary attraction of your wedding menu, then you can even use the loaves of bread you have at your wedding as a welcome kit, wedding escort cards, and wedding guest favors! Another way to add more of these loaves of bread to your wedding decor is to have tiny rustic baskets on every table!
Fresh Juice and Fresh Fruit: Everything Flavorsome!

If you're looking for something smooth and trendy, then how about using the fresh colors of fruits and fruit juices to add charms to your wedding? The options to have fresh juice for your wedding along with freshly cut fruits for your guests are endless. You can use whichever fruits you like and want to add. Apart from adding the freshness of juices and fresh juices, you even add boba tea to your wedding! Although boba tea does not go well with your wedding cocktail menu, it still serves as a great option for those who love non-alcoholic beverages! This way, you will be able to cater to pretty much every type of guest at your wedding! You can also add the option of smoothies to your wedding bar to make the wedding menu kid-friendly!
To decorate your fresh juice, fruit, and boba tea bar is to use the same decor as your cocktail bar! You can also create something very different for your wedding juice bar by adding some whole fruits in bowls and a big jug of colorful berries on the table! And if you're looking to add simple, and minimal wedding details to your juice bar, then you can even add a large batch of juices! You can have a big dispenser with a juice of your choice! Another way to make your wedding juice bar amazing is to add a big wheelbarrow, and some string lights to make the bar look amazing and enticing! You can create different stations for juices, fruits, boba tea, and smoothies!
The Perfect Egg: Adding more Flavor to your Wedding!
Another way to add more colors and flavors to your wedding is to have an entire egg bar! You can use the bar to serve some great recipes to taste to your wedding guests! This station can have a cup of warm coffee, some toast, and different egg food items! You can add some stylish options, such as Korean Egg Bread! This is a small, two-bite dish, which is perfect for any kind of wedding party. You can have a delicious egg-in-a-hole breakfast sandwich, which will not only blow your guests' minds but will also be an instant favorite for the kids! You can even serve smoked salmon deviled eggs, which will double down as a cocktail menu food item as well! Apart from this, you can also add traditional Japanese egg on rice, baked eggs, Shakshuka, Thai steamed eggs, eggs in purgatory, or Cloud-Egg Croque Madame at your egg bar.
To decorate your wedding bar, you can use some amazing wedding props! We'll get into the other details in a bit, but first, let's talk about the colorful props! Colorful props, such as LED or neon light signage, or foil letter balloons for the wedding bar. You can even use some of the wedding photo props for decor as well. Apart from this, you can also use cardboard cut-out props! You can create some cute egg-inspired DIY signs, and pair them with beautiful lettering for your guests to find the bar. Apart from this, you can also create a large paper mache cracked egg. To add more charms to your wedding prop, you can add some yellow and orange flower arrangements, making it look like a real egg! Other than this, you can also create some amazing DIY signs for your egg bar!
Bonus 1: Churros for your Breakfast bar!
One of the best ways to add more flavors and colors to your wedding and its breakfast bar is to have a station for churros at your wedding. This Spanish dish not only works as a great breakfast option but also as an amazing dessert. Unlike the other options on our list, this idea does not need other dishes and recipes to support your breakfast bar. To help your wedding guests to enjoy this station, you can have different options for chocolate sauce, and toppings, stuff them with Nutella, or experience some recipes you'd love! You can decorate this station with string lights. You can also create a canopied tent and add some carnival theme ideas.

Bonus 2: Don't Forget the Hydration Station
As you design your wedding bars, it is easy to forget to add a station for water. You can create a beautiful bar-like station, which can match your breakfast bar! Additionally, your wedding water station can be decorated minimally. You have big dispensers filled with water and some crushed ice! You can also add some sliced fruits or lemon, this will add some flavor to the water. Another way to add flavor to the water dispensers is to add some cucumber with mint to the dispenser as well. You can also add some other flavors by slicing fruits to these dispensers. However, remember to add a dispenser with at least one with plain water. Remember to add ice if you're throwing a wedding during the hot, simmering days. And if you're throwing a lovely winter wedding, you should serve warm water for your guests. Additionally, you swap out the cucumber and mint water for something else, like cider.
And that brings us to the end of our breakfast bar ideas for your wedding. Before you decide to throw a wedding with an entire bar dedicated to some amazing breakfast food items, you should consider talking to your partner first. Talk to your partner, discuss the ideas you'd like to add to your wedding and keep an open mind. Brainstorming before wedding planning will help you create a wedding menu that you will enjoy thoroughly! Also, when you think about decorating your wedding breakfast bar, ensure that you use similar wedding decor ideas, or you can create a space where the decor is completely different. Apart from this, before you make a decision, consider your wedding guests. Think about them, and what they like. We hope that the ideas in our list help you create the perfect wedding breakfast bar!