Celebrate Your Bridesmaids This Friendship's Day
August, 4 2021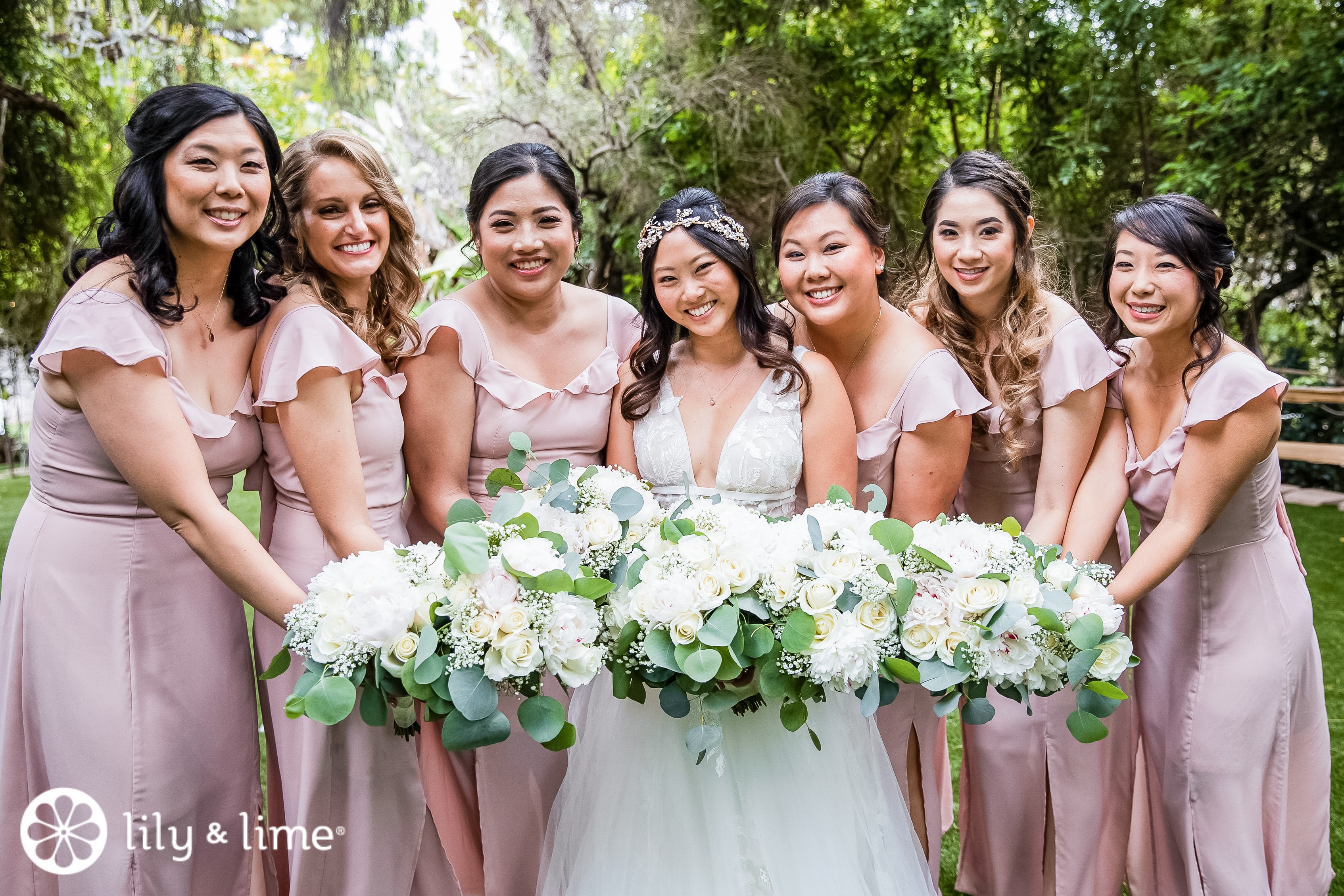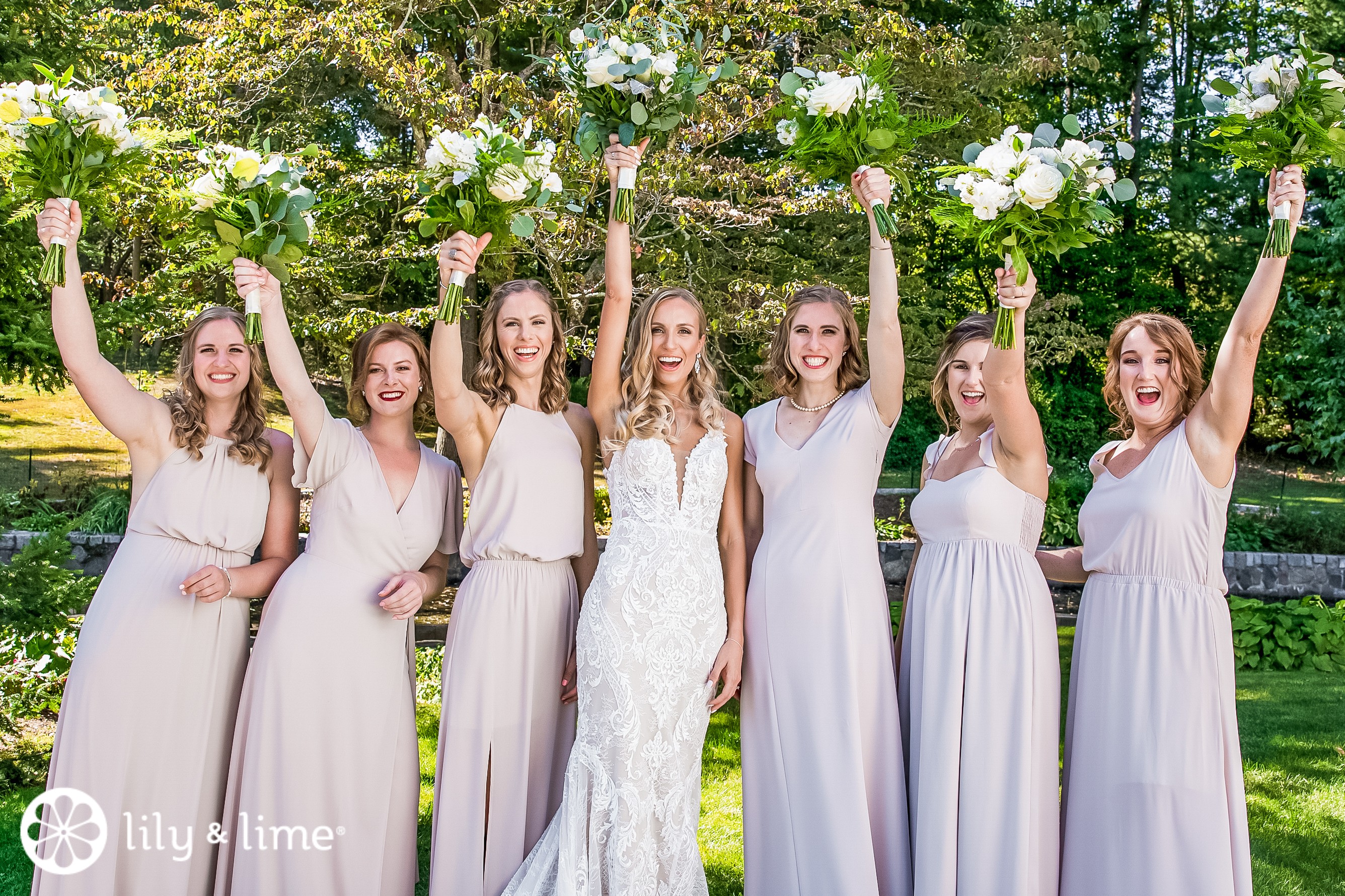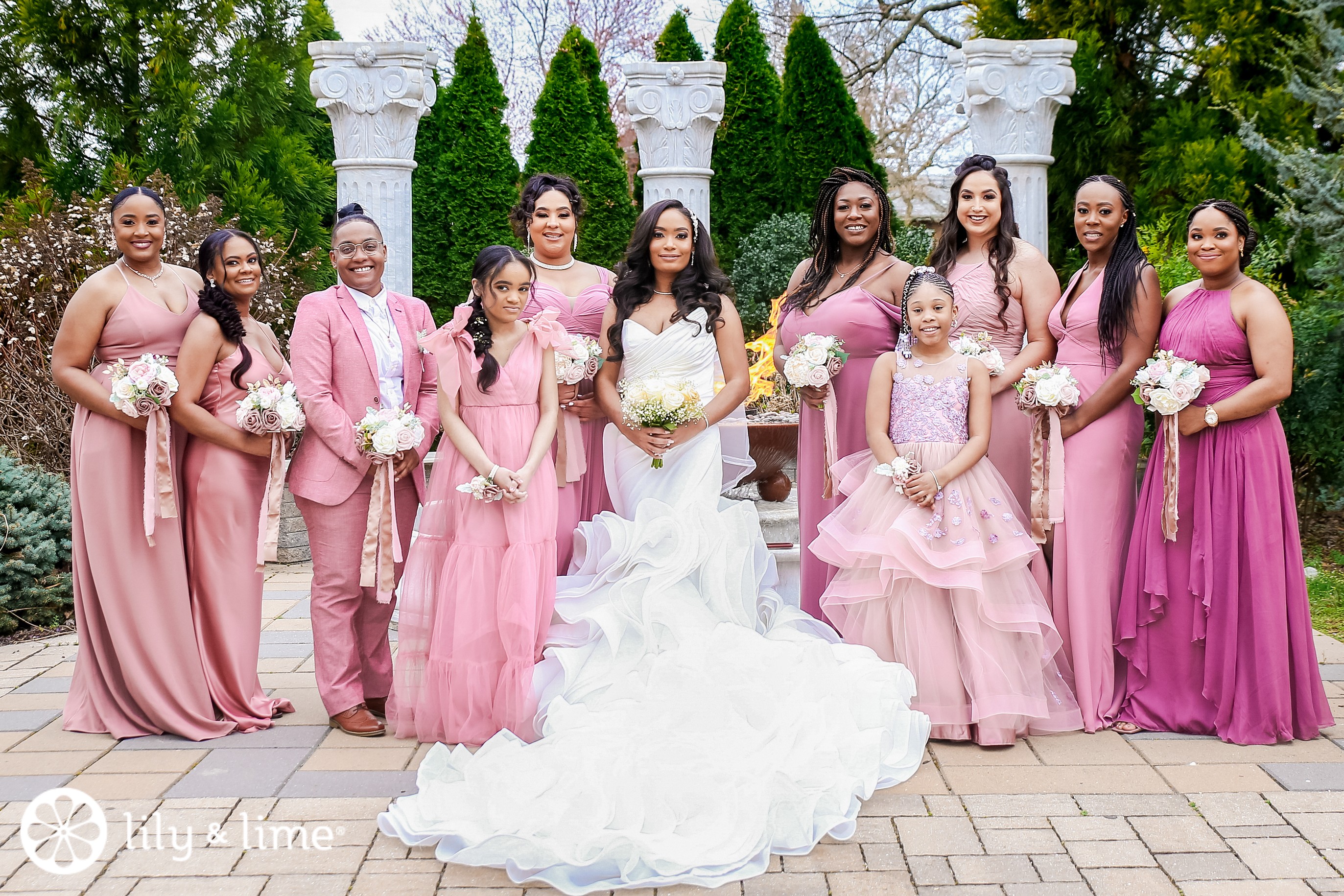 A group of female friends is a powerful thing to have, something which can be even called a privilege because not everyone is lucky enough to have it. It can be a group of friends who were by your side as you navigated the turbulent waters and stormy seas of teenage years, or a gang of co-workers who cheered your littlest wins and are always down for the post-work drinks. It can be the group of ladies in your family, your sisters who might have stolen your clothes but always had your back. Likewise, it can be an odd mix of all of the above, some lost and found again, some by your side forever, some new and exciting. Whatever your mix of the best girls looks in life, chances are that they are very important to you. And when your sweetheart asks you that all-important question, you will probably be facetiming them right after!
Asking your special girls to be a part of your wedding day is an emotional and important day, something that will move them tremendously and link them to your life forever! It also comes bearing a lot of responsibility, from keeping you stress-free to organizing your bachelorette party, from managing those last-minute details to keeping the spirit high. A good bridesmaid can really make your wedding day so much easier. These are the group of girls who will have your back, step up whenever you need their help, and will keep the celebratory vibe flowing consistently throughout, making your wedding more fun than it would have ever been! So with Friendship Day here, there are little ways you can show your bridesmaids how much you appreciate them and their friendship!
Things to keep in mind
Help is not forced: It is okay to expect your bestie's enthusiastic help when you are planning your dream wedding, but don't enforce it on them. They are not obligated to help you with all the wedding planning activities, no matter what the movies tell you! The only people who should be expected to help out with the job are the bride and groom, and the wedding planner if you decide to hire one! However, if they are willing to help out, it's amazing, but don't make them feel bad for not offering their time or taking in a bunch of wedding responsibilities!
Bridesmaid dress flexibility: Every one of your bridesmaids is different, whether it is in personality or body type. So it is wrong to expect all of them to be happy with the one dress style that you pick! Chances are that what one bridesmaid loves dearly could also be the gown that is abhorred by the other. Does that mean you have to compromise on your wedding theme? Not really! You can offer them a color theme and let them partake in the mismatched bridesmaid dress trend, or allow them the freedom to pick a dress they feel great in. This also means there is one less job on your to-do list!
Take some fun pictures: There should be at least one professional photo with each of your bridesmaids, and we promise you will not regret it for a second. Your bridesmaids have made time for your special day, and it will be nice to carry the memory of the day onto your future. You'll be so thankful you thought to spend a little extra time with each woman during your photo session, and these pictures will be a happy reminder of your friendship, and your friends will love having those as mementos as well. You can plan for a fun getting-ready pre-ceremony photo session, or have a couple of group photographs will all of you dressed to the nines!
Check-in on your friends: We get it. Weddings have a way of making you feel like the world revolves around you, and nothing else really matters. However, this is your reminder that your friends have their own lives, their own little joys, and their own struggles. So check in on them from time to time, connect, and resist the temptation to center every conversation around the wedding. Remember that life continues to move on, and it is not just a countdown to your wedding day. so be a good friend, and try to be available to them as an attentive listener whenever they need you.
Remember to have fun: Being able to be a part of each other's special days is a gift that needs to be respected. So have fun with your gang of girls. Go out dress shopping together, have fun planning the bachelorette party, share your excitement and hopes and fears, and don't forget to break it down on the dance floor with just your ladies! Planning a wedding is an emotional ride with a lot of highs and lows, so this offers a bonding opportunity for you to get closer with your group of girls and create lasting memories! Don't let the cloud wedding stress keep you from having fun and actually enjoy the day with the girls. We are sure your girls will help you let your hair down and have fun!
Give them a plus one: Just like the wedding is a special moment of your life, let it also be an opportunity for them to include their loved ones and invite a significant other. Don't make your bridesmaid feel like they need to be at your disposal on your special day, and let them have a bit of fun too! Celebrate your own day of love by welcoming and acknowledging theirs! We promise your bridesmaids will love the thoughtful gesture and will remember it forever!
Return the favor: Your bridesmaids are the group of girls who make sure everything is perfect on your special day, and make you feel loved, and ensure not a hair is out of place as you step out to walk the aisle! Gifting them a little something lets them notice it all and appreciate it all - their love, friendship, and presence. Let them know that all the little things they did to ensure your special day is just as you dreamt hasn't gone unnoticed! Whether it is a small piece of matching jewelry or a personalized wine glass, spare a bit of thought on curating the perfect gift for your bridesmaids so that they know you love them!
Speaking of the perfect gift, here are some of the fun ideas that you can look into as you choose the perfect gift for your lovely bridesmaids!
Spa day: Whether it is the day before the wedding or as a fun treat after the wedding, a spa day with your special girls can be a fun way to unwind, and take in the moment and just enjoy the moment with your favorite ladies! Whether you want to make it a fun bonding activity for all of the girls to do together, or you want it to be something that they can enjoy on their own, a spa can be a precious gift nonetheless and will be well-received! Alternatively, you can also gift them a fun spa night kit for them to use, with face masks, scrubs, and eye patches, and you can make a fun night out of it!
Jewelry: Nothing paved its way to a woman's heart quite like jewelry. Does it? And the great thing about jewelry is that there are tons to choose from. You can buy simple zodiac pendants, customized bracelets with your wedding charms, or exchange friendship rings, and we promise all of the options will be loved by your girls. The thing about jewelry is that it is practical and can be worn every day, but yet it feels special! Also, it will work like a friendship bracelet. Tying all the girls together to this day will also remind them how much you appreciate them being a part of your wedding day! All the wins!
Personalized drinkware: Personalized drinkware whether it is a thermal flask or a delicate glass champagne flute, never disappoints. Everybody has a drink of their choice, and having fun drinkware can lift up one's day instantly. No matter what is the style or personality of your bridesmaids, we guarantee that they will find a use for the personalized drinkware! And every time she is taking a sip out of her glass, she will be thinking of you! Now isn't that a lovely thought!
Thank you note or speech: Sometimes, the words just have to be said out loud, or poured out on a card, because nothing else comes close to letting them know how much you appreciate them! So write them a heartfelt note about how much you love and appreciate them, and how much it means to you that they chose to stand by your side as you get married to the love of your life! You can accompany that with a gift or on its own, and we swear your girl will love it all the same! You can also speak your heart out at your rehearsal dinner and thank your girls by raising a toast for them. You are sure to make their day!
Robes/Pajamas: Maybe the most common of them all, matching robes or pajamas with customization for your special girls is not only something that they can use after the wedding day, but it makes the perfect attire for your getting-ready session! There are so many amazing bridesmaids' robes that you can choose from, you will be spoilt for choice! Choose the ones which match your wedding themes perfectly, but it's always good to be worn on the regular by your bridesmaids.
Day-of hair and makeup: Treat your girls to free professional hair and makeup for your wedding day. This will be a fun way to bond, as you sip champagne and get ready and enjoy the moment. They had to get ready for the wedding anyway, so why not make it more fun and indulgent for them? Also, your friends wouldn't have to worry about getting dressed and ready and making it on time for your ceremony, as they will be right there all the while!
Bridal gang vacation: If you want to go the whole mile, quite literally, book a fun vacation for you and your girls to take before the wedding day. Marriage changes a lot of things, adds more to your responsibilities and priorities, so before your wedding day is the best time to go out with your girls for a fun trip! Not only is it going to be so much fun, but it will also make them feel loved and appreciated. Whether it is a cozy Airbnb or a tropical beach, a trip with your girls promises to be nothing less than amazing. Also, it is the kind of gift which keeps on giving, and lets the giver partake in the fun too!
Photographs: Lastly, nothing is as sentimental as a photograph of you and your friend from back in the day, bound in a beautiful frame! Whether it is you and your friend back in preschool, or the time you were in high school tougher, or from prom, but memories have a way of making photographs the most perfect gifts of them all. It is meaningful, and it's your girls know that you really put thought and afford into this,

Sometimes the people we hold the closest in our lives tend to slip into the back of our minds, and we need to remind them again and again how much they matter to us. Sometimes it can be simple words that strike the chord the best, and sometimes it can take some action to show the love! Friends and family make our lives full and make all of our highs more enjoyable and the lows more bearable. Especially in a celebratory occasion like a wedding, we need the sweet comfort of our friends to make it go by smoothly like butter! They will be there with your emergency makeup kit for touch-ups, they will keep the mimosas flowing, and the good times going, and they will be there to hold the yards of fabric of your dress when you have to go to the bathroom! They will have your back like they always have, so take this moment to return the love!