Coordinating Attire For Winter Wedding: Mother Of The Bride & Groom Dresses
November, 20 2023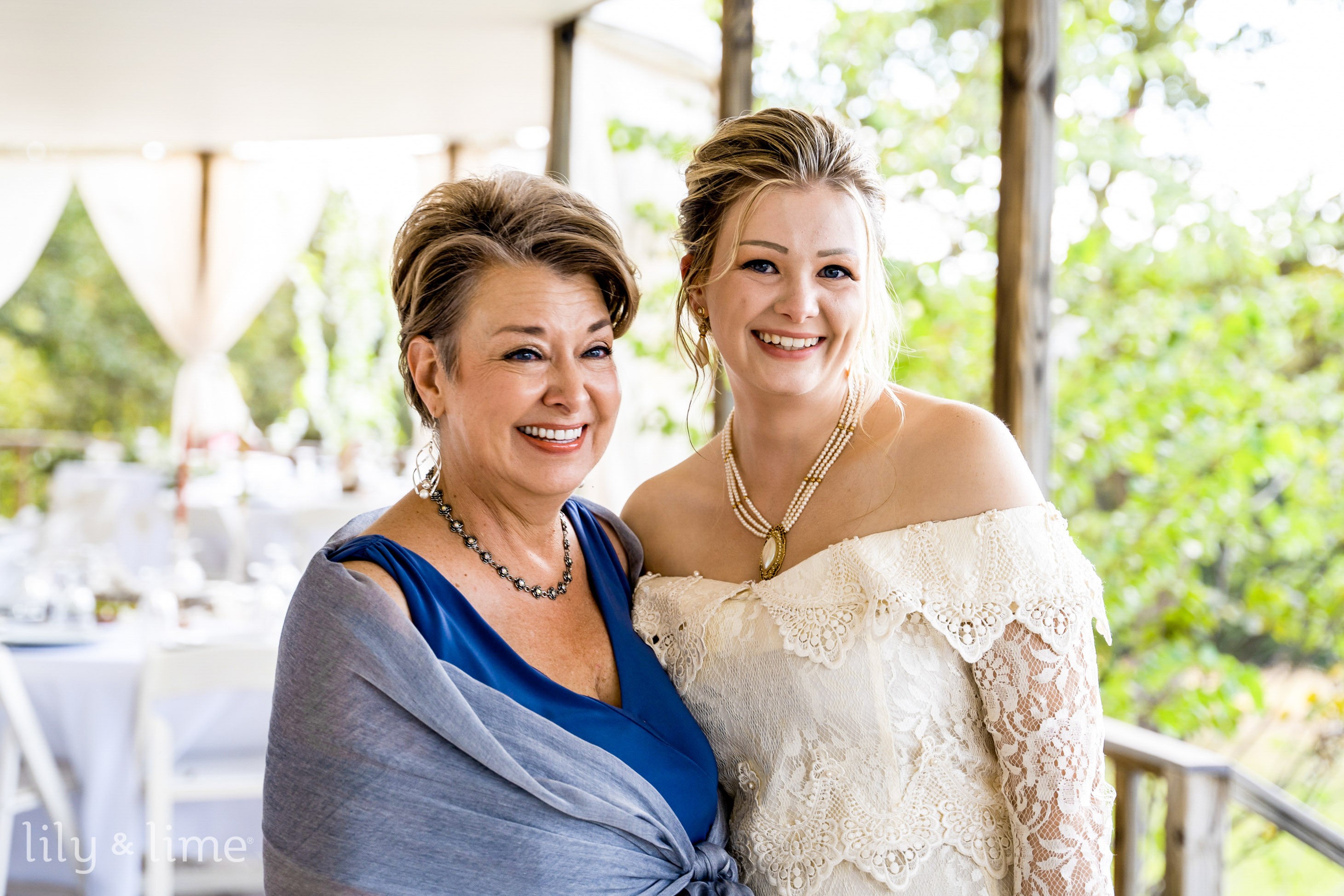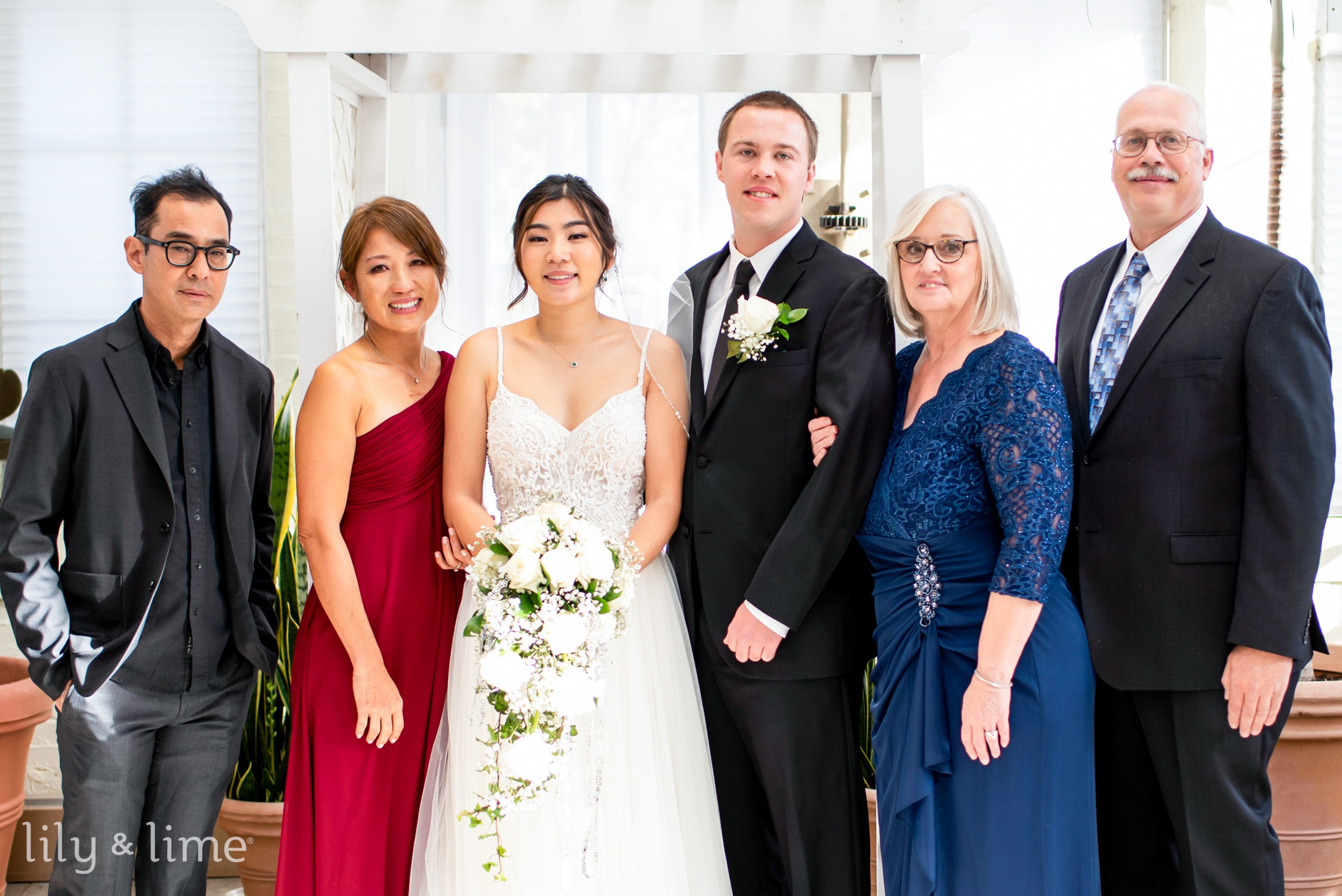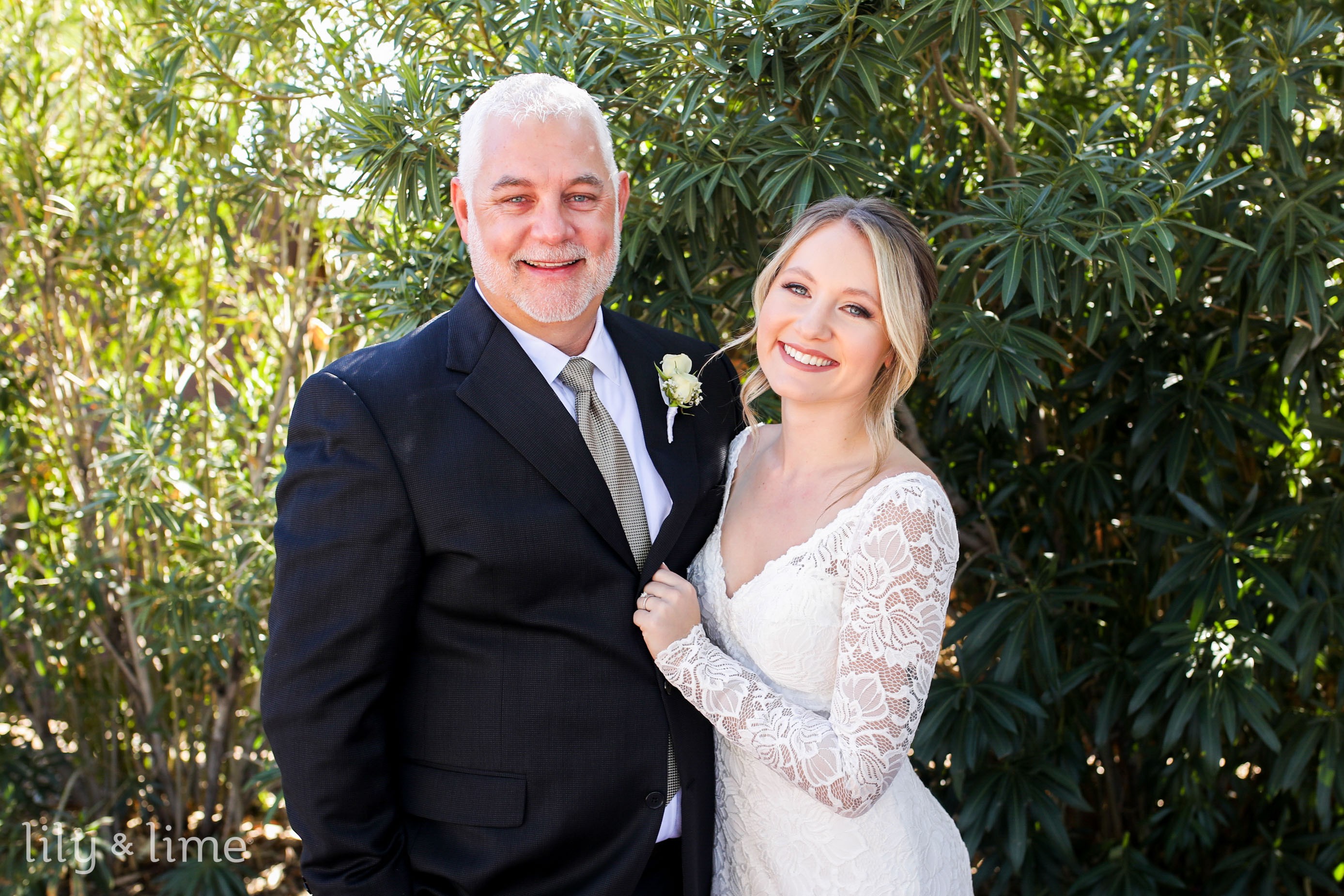 Congratulations are in order! Your child is tying the knot, and as the mother of the bride, your role in the wedding is truly special and sentimental. This significant moment also warrants an exquisite mother-of-the-bride winter dress that allows you to feel your absolute best. If your child has opted for a winter wedding celebration, it's time to embrace the enchanting aspects of winter wedding dresses. From luxurious fabrics to elegant long sleeves and the romantic allure of jewel tones befitting the winter wedding wishlist. As a planning couple, finding the perfect look for the mother-of-the-bride or mother-of-the-groom is crucial as dressing appropriately for a winter wedding differs significantly from preparing for a summer event.
You have been there for the bride or the groom through thick and thin, last-minute winter wedding preparations, and exciting choices. Now, it's your turn to shine! We are here to assist you in looking and feeling your finest on the big day with mother-of-the-bride dresses that are anything but gaudy. Let's face it: traditional mother-of-the-bride dresses have a reputation for being more old-fashioned than stylish. But in this blog, we are all about breaking those outdated conventions, embracing your flair, and flaunting a genuinely flattering and sophisticated ensemble for the special occasion! Nowadays, there are no strict "rules" for what the MOB winter dresses should look like (except avoiding white, of course). You have the freedom to select a winter MOB outfit that makes you feel like your most confident self. To simplify this decision, we are presenting you with the best elegant MOB dresses for every style, season, and dress code, along with some expert tips to ensure you don't appear frumpy on the big day!
Winter weddings are often held indoors and tend to lean towards formality and whimsy. If you find yourself in a chilly locale, it's crucial to choose the perfect bridal winter outfit that suits the season without causing discomfort. Similarly, as the mother of the bride or groom, looking your best is a top priority while ensuring comfort throughout the celebration. Opting for a winter mother-of-the-bride or groom dress that provides warmth without causing overheating, especially on the dance floor, is non-negotiable.
Light wedding dress fabrics like linen or chiffon may not be the best choices; instead, seek dresses made from heavier wedding fabrics. Velvet, heavy crepe, satin, silk, and pique are all excellent options that exude the right seasonal vibe and match all the chic winter wedding ideas. When it comes to colors, bright and pastel shades like turquoise or pastel pink might not align with the season. Instead, dark wedding guest dresses that are more subdued tones such as navy blue, burgundy, dark green, or even black can be elegant choices. Naturally, you can coordinate the color of your winter bridal gown color with the wedding colors chosen by the bridal party to create cohesive and memorable family-focused wedding photos!
Although spring and summer weddings have their charm, fall and winter weddings offer unique opportunities, including distinctive mother-of-the-bride and groom dresses. Beyond selecting the ideal winter bridesmaid dresses and your wedding gown, you will find numerous options for stunning mother-of-the-bride dresses that will make a statement. For a winter wedding, heavy beading, such as sequins or sparkling embellishments, can enhance the appeal of your winter mother-of-the-groom or bride dress. While sleeveless or strapless dresses are acceptable, you may consider long sleeves or a dress with a matching capelet, especially if outdoor photos are on the agenda. To simplify your search, explore our recommendations for the best mother-of-the-bride dresses, accommodating various dress codes and budgets. If you are looking for the perfect mother-of-the-bride gifts that will stand out against your winter wedding whites, you can opt for rich hues like marsala and hunter green to cooler shades such as emerald blue or icy gray.
Moreover, you have to know your mom's style during this selection process. Encourage her to explore different, perhaps more fashion-forward, styles that could be surprisingly flattering and different from her usual choices. Whether it's a knee-length winter cocktail dress, a form-fitting long-sleeve maxi dress, or a sleeveless or strapless ballgown, any of these winter mother-of-the-bride dress ideas will exude elegance at your gorgeous winter wedding celebration. However, ensure that the style aligns with your wedding venue and your wedding dress. If your bridal gown is a ballgown, a full-length dress for your mom is ideal. In contrast, if your dress is more A-line or sheath, you have a wide range of styles to consider. The options are abundant, so you are sure to discover the perfect dress that not only complements your mom's style but also harmonizes with your wedding's theme and tone.
What Colors Should the Mother-of-the-Bride or Groom Choose for a Winter Wedding?
You may also be wondering about the ideal colors for winter MOG or MOB attire. While it bears some similarity to what you might wear to fall weddings, the winter season calls for a touch of sparkle and delightful embellishments (just remember to adhere to the wedding's level of formality). Explore some go-to winter-themed dress shades listed below:
Rich jewel wedding tones such as emerald, sapphire, amethyst, and citrine.
Wine-colored hues like burgundy, cabernet, and merlot.
Versatile color palettes like black, navy, gray, and blue.
Festive shades like red and green along with embellishments that glitter (sequins, pearls, rhinestones, and so on).
Pro tip: Avoid wearing white or off-white tones (like beige, ivory, and champagne) or any shades that might resemble white, unless, of course, you have received approval from the couple. Now that you are well-prepared, continue reading for a selection of the finest winter mother-of-the-bride and groom dresses.
Which Styles Are Suitable for Mother-of-the-Bride or Groom Dresses at Winter Weddings?
When it comes to gorgeous winter wedding celebrations, your choice of mother-of-the-bride or groom attire should factor in the weather conditions and the couple's specified winter wedding dress code. Also, consider any input from the bride, who may want your outfit to coordinate with the wedding party. To stay warm, opt for dresses featuring long sleeves or consider mother-of-the-bride dresses with jackets. You can also look for fabrics like velvet, satin, and silk, and think about investing in a cozy wrap or shawl to keep you warm. However, sleeveless, short-sleeved, and knee-length dresses are not entirely off the table, particularly if you anticipate a lot of movement and dancing during the event. Keep in mind that it ultimately boils down to your personal preference, so select a wedding dress style that makes you feel most at ease.
Our Favorite Mother-Of-The-Bride and Groom Dresses for Winter Celebrations:
Starburst Sequin Flutter Sleeve A-Line Gown by Mac Duggal
Imagine yourself in a shimmering metallic wedding dress that boasts rivers of sequins in captivating colors like gold and bronze. The addition of glittering silver makes this gown an absolute standout, making it the perfect choice for a winter wedding. The interplay of these metallic hues creates a dazzling effect that will leave a lasting impression.
Off-the-Shoulder Beaded Dress with Godet Hem in Wine by Oleg Cassini
For a mother-of-the-bride dress that strikes the perfect balance between modesty and glamor, you can consider a wine-colored silhouette adorned with intricate floral beaded embellishments. From the elegant off-the-shoulder neckline to the flared godet skirt, this winter wedding dress exudes sophistication. It's also available in navy and taupe, both of which are excellent choices for winter wedding celebrations.
Odette Off-Shoulder Sequin Mesh Column Gown by Tadashi Shoji
When it comes to elegance and sparkle, nothing quite compares to a floor-sweeping gown drenched in golden sequins. The Tadashi Shoji Odette Column Gown embodies this ideal blend of sophistication and glamor. Its boatneck style, adorned with sequins arranged in a stunning blooming pattern, adds a touch of vintage flair. The slight cap sleeves provide just the right amount of coverage. As the gown gracefully falls to the floor, subtle fringe detailing along the sleeves and hem adds a sweet finishing touch. This dress is perfect for mothers of the bride or guests attending black tie events.
Long Sleeve Beaded Chiffon Gown by Xscape
If you are seeking a dress that exudes elegance and sophistication, look no further. This evening gown combines lace, beading, and illusion netting to create a truly enchanting look suitable for your child's wedding day. Additionally, it is available in two different color options and an inclusive size range.
Hand-Beaded Illusion Long Boho Gown in Light Navy by Adrianna Papell
With exquisite hand-sewn beadwork depicting beautiful blooms, the illusion gown from Adrianna Papell is a captivating choice. The sheer short sleeves with delicate ribbons and the ruffled details on the sweetheart neckline add to its charm. Minimalist wedding accessories are all that's needed to complement this exquisite design!
The Slouch Dress for a Chic "Something Blue" by Amsale
Every wedding ceremony deserves its "something blue," and this elegant evening gown fits the bill perfectly. The dreamy blue hue, particularly in the shimmering satin fabric, adds a touch of uniqueness while remaining versatile enough for various color palettes. The draped one-shoulder neckline lends an element of sophistication, ensuring that this mother-of-the-bride dress is far from frumpy. This dress is also available in other stunning color options, including a classic navy.
Issa Off-The-Shoulder Stretch Velvet Column Gown by Jenny Yoo
For a dress that embodies simplicity and romantic touches, consider this velvet gown with an elegant off-the-shoulder neckline. The Issa velvet off-the-shoulder bridesmaid dress is a striking addition to any bridal party. The wide scoop neck gracefully transitions into a flattering draped sleeve, beautifully highlighting your shoulders.
Shirtwaist Taffeta Chevron Pattern Eyelet Gown in Teal by Teri Jon
Timeless and formal, this three-by-four-sleeve eyelet gown epitomizes class and elegance. With hidden front closure buttons, a removable sash belt, and cuffed sleeves, it strikes a balance between modesty and flattering style. The taffeta chevron pattern adds a unique touch that pairs exceptionally well with its navy color. This gown is ideal for black tie wedding events, making it a fashionable choice for mothers of the bride or groom.
Florence One Shoulder Gown by Bronx and Banco
Indulge in Grecian chic style with this one-shoulder column gown, accentuated by its dark gold hue that's perfect for the colder months. It's a lovely and distinctive choice that will make you stand out effortlessly.
Rosie Off-Shoulder Beaded Back-Slit Column Gown by BHLDN
The beaded embellishments on this elegant mother-of-the-bride dress add just the right amount of sparkle. Navy, with its timeless appeal, is a perfect choice for stylish mothers, especially for an ultra-formal black-tie affair. The twinkling petals bring a modern and festive twist to the dark hue, making it an ideal pick for the big day. The demure off-the-shoulder neckline completes this dazzling gown, making it a show-stopping ensemble when paired with metallic silver heels and sparkling earrings.
Falan Sequined Wrap Dress by Halston
Picture yourself in the Falan cocktail dress, a splendid embodiment of Halston's iconic ultra-glamorous essence. This wrap silhouette is adorned with glistening silver sequins, casting a captivating shimmer. The dress's allure is heightened by its plunging neckline and daring high slit, exuding a hint of retro charm for those who appreciate that vintage-inspired wedding look.
One-shoulder Ruched Sequined Stretch-Tulle Midi Dress by Self-Portrait
Self-Portrait presents a midi dress that artfully uses an asymmetric neckline, creating an illusion of sleeves gracefully slipping off one shoulder as an elegant way to reveal a subtle hint of skin. Crafted from figure-hugging stretch tulle, this dress is bathed in dark green sequins that glisten enchantingly. Complete your ensemble with pumps as the body-hugging silhouette and the sequins come together to make this gown both glamorous and flattering. Its deep green hue is not only season-appropriate but also show-stopping, and the one-shoulder neckline adds an extra touch of elegance.
Feather-Trimmed Embellished Tulle Dress by Jenny Packham
A sequin-adorned gown is already a delight, but when you introduce feathered sleeves into the equation, it becomes utterly spectacular! This is a glamorous showstopper, perfect for the mother of the bride who relishes the opportunity to make a striking statement.
Whether it's your son's wedding or your daughter's, every mother of the bride or groom desires to look splendid on their child's momentous day. This makes the task of choosing the perfect dress pivotal, and perhaps a tad stressful. However, if your child has chosen a winter wedding date, you don't have to worry. Contrary to initial speculations, shopping for a dress for a winter wedding can be quite enjoyable. You have a plethora of textures and rich wedding colors to experiment with, along with various options that match the wedding's formality and style.
For a formal or evening wedding, you can go for a floor-length gown in a deep, warm shade, such as navy or burgundy. MOB or MOG winter dresses that blend diverse textures, like a velvet bodice paired with a pleated skirt, are exceptional for making an otherwise plain gown stand out. Winter is also ideal for patterns and unexpected details. We have seen options like a dress with a black-and-white floral bodice combined with an all-black skirt and a traditional black gown with a metallic lace overlay that shines against the cozy winter wedding lighting ideas.
Likewise, if you are inclined to fully embrace the season, a touch of faux fur can work wonders. For instance, a black off-the-shoulder column gown adorned with faux fur can be an amazing choice. If your child's wedding is scheduled for the afternoon, opt for something more relaxed, like a heavily jacquard shift dress. It exudes the right level of elegance for a winter wedding while maintaining a laid-back vibe for a mid-day affair. And, of course, a little black dress is always a reliable choice, which can be elevated with an illusion cape sleeve. No matter which dress style you favor, you will be the most stylish mother at the celebration. Remember, comfort is paramount, especially for a winter wedding. Select a winter dress style that reflects your true self, keeps you warm, and ensures you will remain content throughout the day. Whatever you choose, you are going to radiate beauty and confidence!