Documenting The Love Story Of Erin And Kevin Set In Gold Medal Park, Minneapolis
July, 27 2022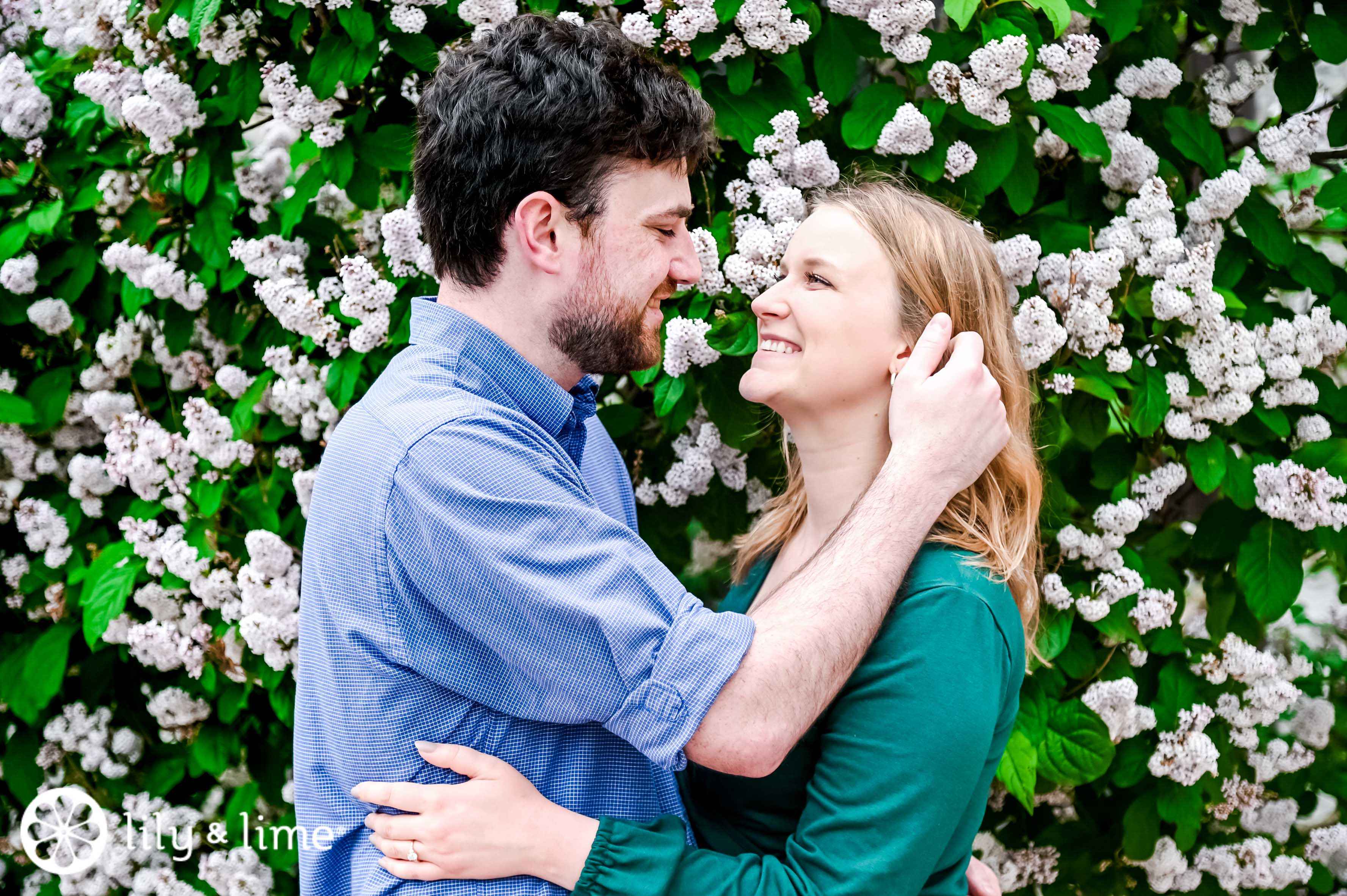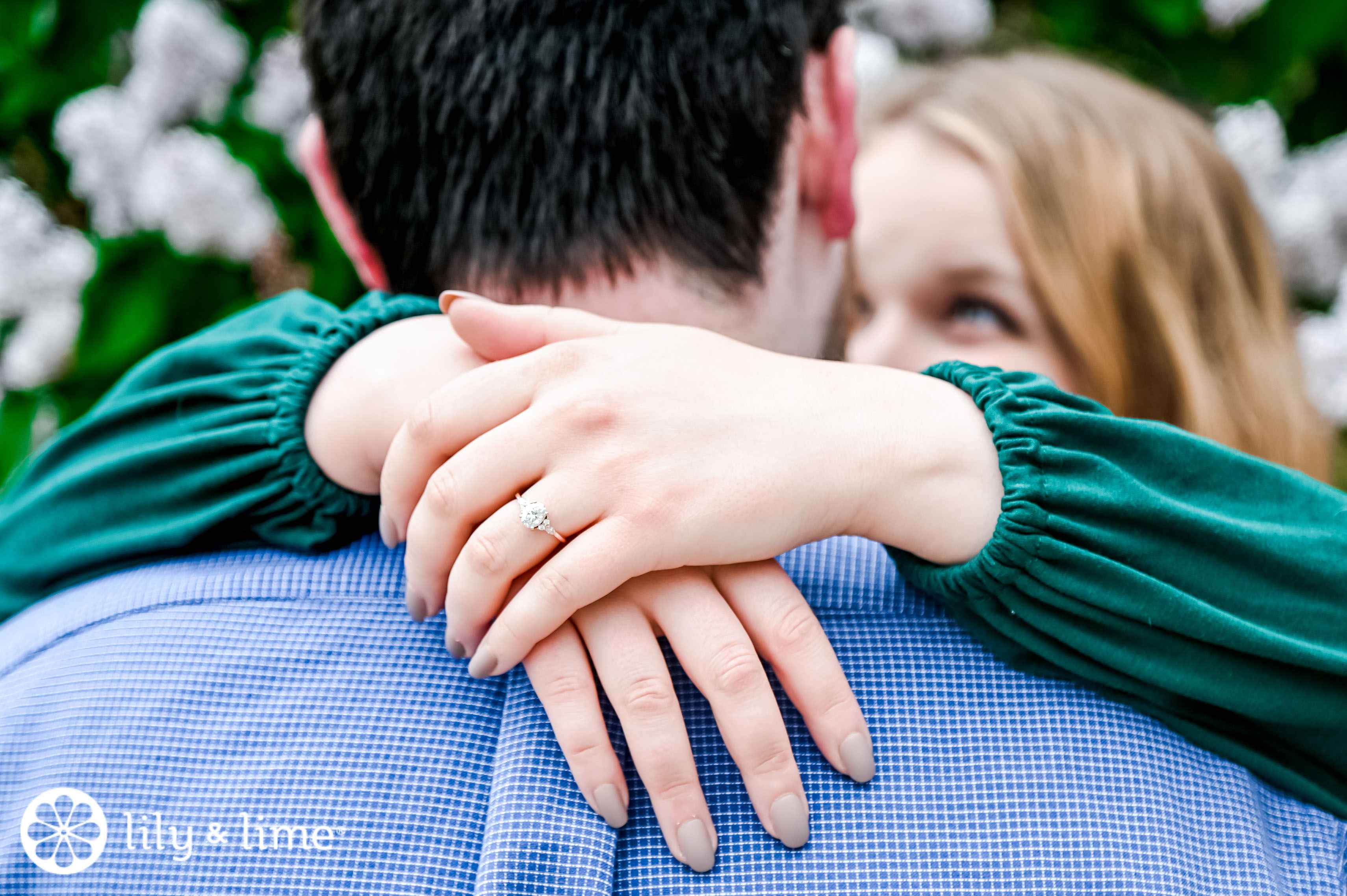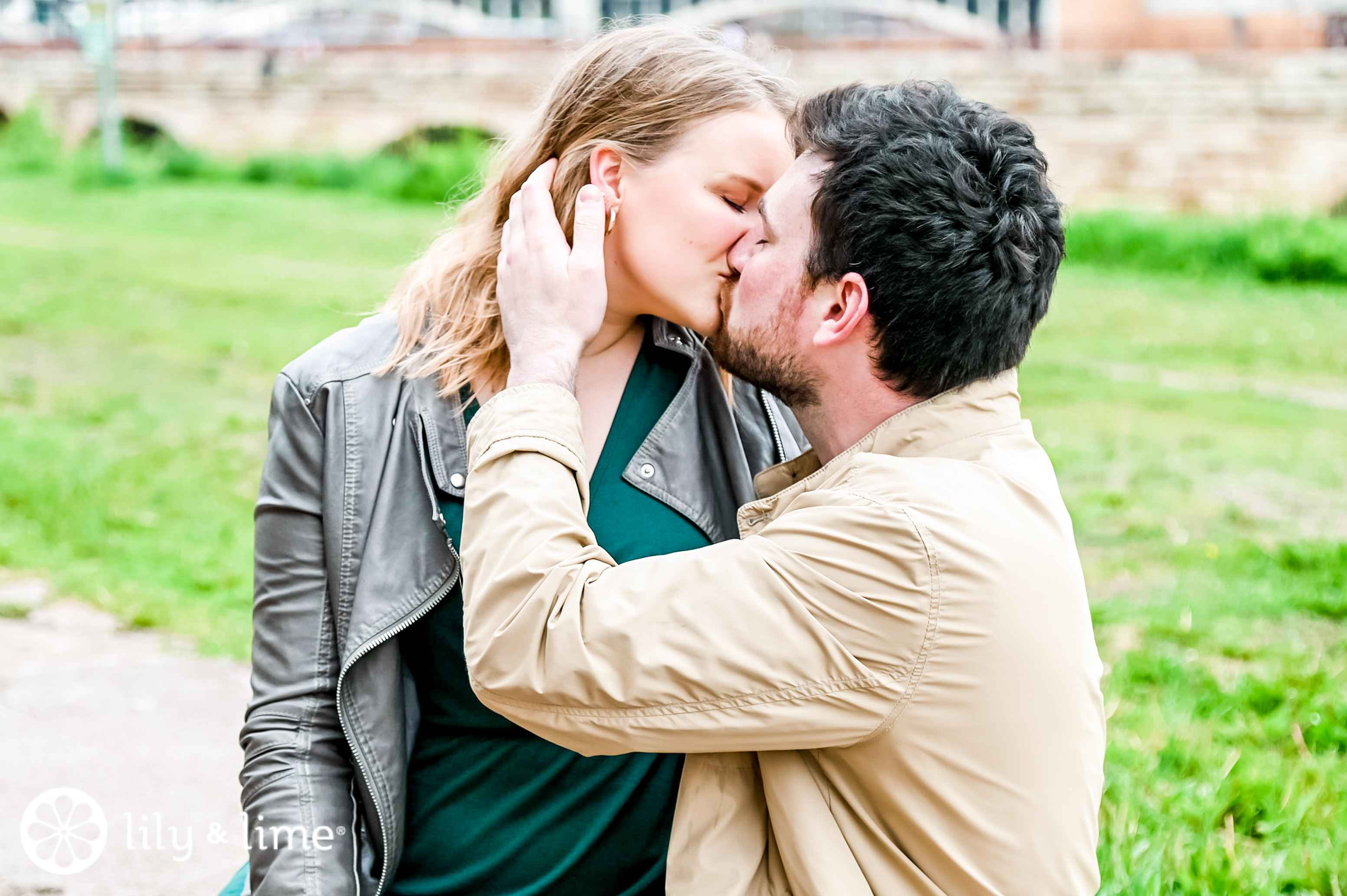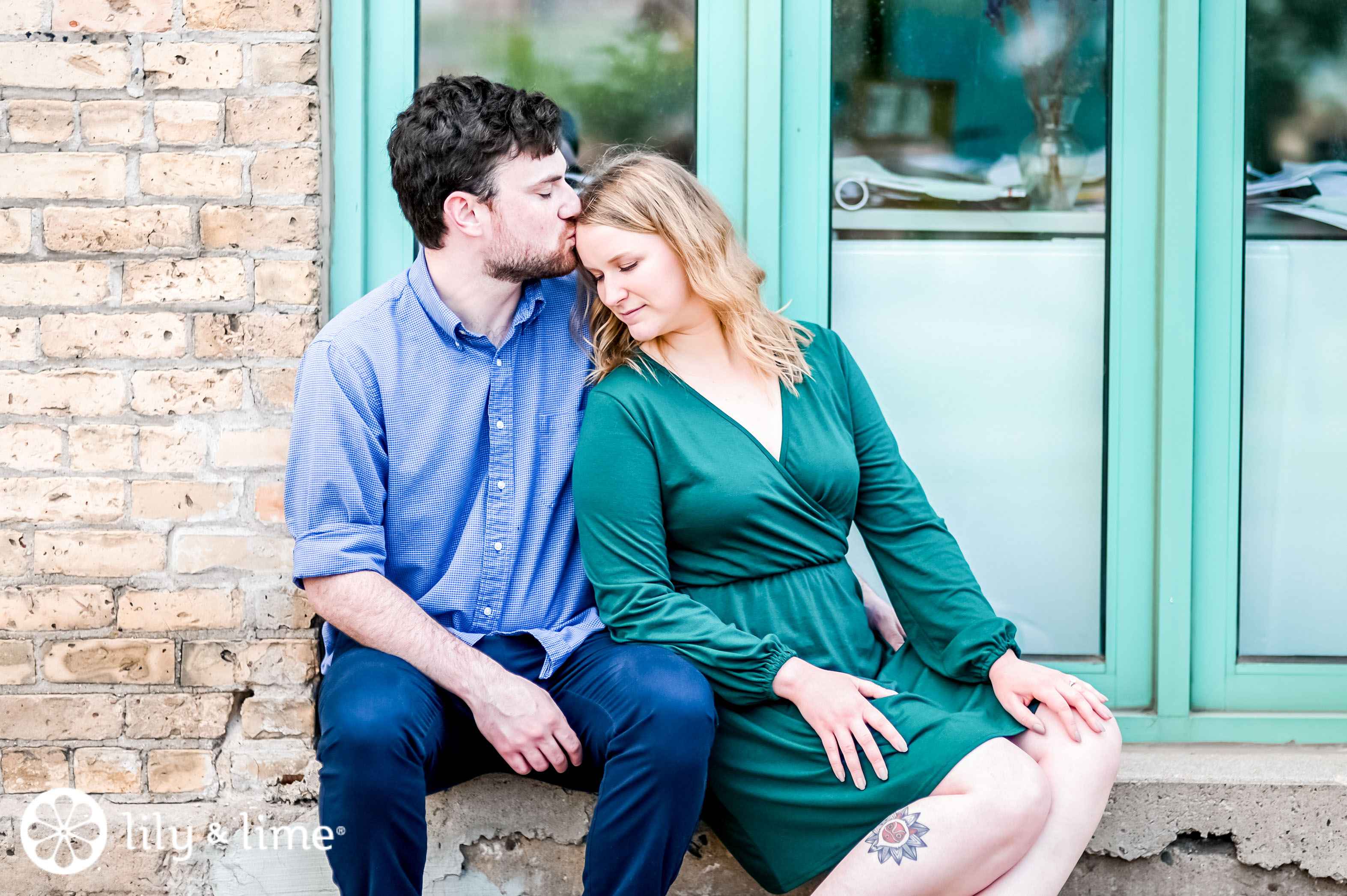 We often hear how important it is to plan your wedding, but we rarely hear about how important it is to plan an engagement session. The reason for this could be that a wedding is unquestionably the most important event in a person's life, and it can overshadow all of the activities leading up to the big day. But it's important to remember that, like wedding photos, engagement photos are a once-in-a-lifetime opportunity to capture the joy and excitement of the occasion. It's also a good idea to get to know your professional engagement photographer, who will most likely also be photographing your wedding day.
You have been engaged for a while and are about to tie the knot! What could possibly be more thrilling than that? Years later, when you are surrounded by your kids, family, fur babies, relatives, friends, and family and want to remember how life was before you reached this date, your engagement album might serve as a mellow reminder of your love story. Of course, life appears to be going great, with lots of love, health, and comfort, but photographs have an uncanny way of transporting you back to a specific moment in time, allowing you to feel exactly how you felt at the time. And believe us when we say that you don't want to miss this opportunity and make the most of your engagement session photos. So why not go for an exciting engagement photo session that can be your timestamp to the life you are living right now?
Remarkable engagement photos are a beautiful note that says how a brand new life awaits you filled with love and joy, and they are likely one of the most exciting seasons of your life. Every love story deserves a collection of professional photographs to capture the awe and enchantment that couples felt before they married. As you navigate the uncharted waters of marriage while holding the hand of your lover, those professional engagement photos can be kept as priceless keepsakes.
While talking about engagement photos, imagine what can be prettier than summer engagement photos? We bet, nothing! The summer season, which reminds us of summer vacations and family vacations in mountain locales, is easily translated as one of the happiest seasons of the year! When the weather starts to warm up and the days are expected to be sunny, it's only natural to feel compelled to go outside and explore. From celebrating summer weddings in style to couples browsing through amazing summer wedding photography ideas, the season of summer is a synonym to love!
Couples all over the world are gearing up for some memorable summer-inspired engagement photoshoot ideas as the days grow longer and we see trending summer-inspired wedding flowers everywhere. After all, who wouldn't want to wear those gorgeous short summer wedding dresses as they get married to their significant other? Planning a summer engagement photo session can be one of the best ways to soak up the pre-wedding planning experience without breaking a sweat if your spirits are already high from the recent proposal. A summer couple photoshoot like a summer wedding photoshoot can be seriously conducive to romance, thanks to long weekends filled with beach trips and balmy breezes!
From the festive Fourth of July wedding inspirations to the bold and bright wedding color palettes, summer weddings have always demonstrated why this is the best time of year for a photoshoot. Warm weather couple photos are all about romance and magic, from vibrantly blooming flowers to luscious drapes of grass and greenery posing as the backdrop to the magic of golden hour couple portraits. There are numerous reasons why summer is known as the "love season." Summer engagement photo sessions can be incredibly stunning, with thousands of brides hosting incredibly beautiful summer weddings to modern and minimalist couple portraits that look straight out of the balmy coastal destinations of the Mediterranean.
Despite the fact that the holiday season is commonly referred to as the official engagement session, we love to talk about engagement photoshoot ideas for warm weather. It's because the best part about having a summer engagement photoshoot is that you don't have to get engaged during the summer to book one. Your significant other may have proposed to you during the autumn season or during the holiday season. Capture these once-in-a-lifetime moments in the season that is synonymous with love if you capture the romance of dreamy summer nights and mornings in your portraits. Think about those fashionable summer engagement sundresses and stylish summer groom-suiting ideas that will look the prettiest in portraits if these summer engagement photo inspirations aren't enough! Summer engagement outfits and summer-inspired couple poses are available to help you make your engagement photo session enjoyable, perfect, and memorable.
While talking about summer engagement photo sessions, we cannot miss out on certain cities in the US that are known for being the prettiest during the summer season. These cities are some of the most coveted ones for summer engagement photoshoots because of their vibrant beauty and unadulterated scenic engagement spots. Yes, we are talking about Minneapolis! For every Minneapolis native, it is very easy to see why so many couples choose this as their summer engagement photo spot as one of the twin cities on the upper course of the Mississippi has the quintessence of the glistening modern American city as well as the perfect blend of green spaces and extensive parks.
The city is filled with cultural attractions from The Minneapolis Institute of Art and the American Swedish Institute to the historic Mill City Museum. Great shopping can also be found in the city center and at the nearby Mall of America in Bloomington. Many of the city's top attractions, including the more natural settings found in places like Minnehaha Regional Park, are accessible by public transportation or without a car. Bike and multi-use paths, such as the Grand Rounds Scenic Byway, are a great way to get around and click amazing engagement photos in Minneapolis.
Some of the top places to visit in and around Minneapolis can give you amazing engagement photos. For instance, Minnehaha Park is located to the southeast of the city, extending along the Mississippi River's banks. The 53-foot-high Minnehaha Falls, as well as statues of Hiawatha and Minnehaha, the main characters in Longfellow's Song of Hiawatha, can be found in this city's treasure. If you prefer shopping instead of museums and parks, the Mall of America should be your first stop. This mega-mall has over 520 stores that are eager to help you spend! The lovers of art can visit The Minneapolis Institute of Art (Mia) has a large collection of works by European masters such as Rubens and Rembrandt, as well as works from other countries and styles. Similarly, another historic tourist spot in Minneapolis is the Guthrie Theater which presents classic and contemporary productions, and it has stayed true to its commitment to producing Shakespeare's plays.
Sending a warm vibe across our hearts on a sunny summer day, we met our fascinating Minneapolis couple- Erin and Kevin. We welcomed the chance to document this brilliant love story set in the heart of Minneapolis. The Minneapolis native couple was always fascinated by the picturesque Minneapolis engagement photo locations, and we could easily see why. Adding a dash of glamor and chic spirits to the Minneapolis engagement photography session, in the summer of 2021, Erin and Kevin made their way into our journals.
The sense of anonymity and inclusiveness of Minneapolis, where amidst the fast-paced life and the ever-busy faces, the extraordinary sense of embrace is truly phenomenal. Whether you are having your Minneapolis engagement photography session in your favorite go-to coffee shop or want to revisit the spot of your first date, whether you want to visit your favorite library or want to capture the sunset from the Loring Park during the golden hour, our ace engagement photographers in Minneapolis are teamed with a sense of incredible intuition to capture the candid shots.
On the bright summer morning when the sun was shining bright and beautiful, our gorgeous couple showed us their pretty and playful side personalities in their Minneapolis engagement photography session. The timeless and striking engagement portraits took place at the amazing Gold Medal Park, a green oasis right in the heart of the Mill District. The reasons why Kevin and Erin chose this sprawling green space as their engagement location in Minneapolis were so easy to see. Gold Medal Park in Minneapolis features 7.5 acres of open space and relaxing energy for the bustling urban neighborhood! They had her hearts set on this Minneapolis City Park and the exhilarating neighborhood to commemorate the momentous occasion with a romantic photoshoot.
When the I035W bridge collapsed in 2007, the park was once a popular gathering spot for Minnesotans. Today, the park provides a respite from the city's bustle with its walking trails, which provide views of the historic neighborhood as well as the Mississippi River. A 32-foot mound in the park's center can be climbed via a gently spiraling staircase. The best views of the city can be found at the top of the mound, where you can see the Guthrie Theater and the Stone Arch Bridge. Several modern art installations can be found in the park, and its benches are lit with blue LED lights in the evening, casting an ethereal glow over the entire area.
The spectacular panoramic views along with the chic urban vibes surrounding this elegant and classic engagement spot in Minneapolis presented our stunning couple with so many photo opportunities for their inspirational engagement photography session. Starting from the abundance of green spaces nestled in the chic suburbs of the Mill District to the panoramic views of picturesque sceneries engulfing the engagement spot, every angle can be a dreamy backdrop for your Minneapolis couple photography session.
Starting from the enveloping greenery and majestic quarried walls in the background, to the cobblestone grounds and quaint benches, this engagement spot in Minneapolis can give your couple photography session a whimsical aspect. The old-world charm is celebrated by our Minneapolis couple photographers in the canopy of towering trees and bursts of white and green flowers with immaculately landscaped backgrounds that surround this Minneapolis city attraction, as the thoughtfully artistic elements of the event spaces speak volumes in professional photography sessions.
Maybe it's their general sunny disposition or the overall warm sunny vibes of the photoshoot but this is surely a couple who sparked an unmissable happy summer feel on this bright day. There is something about them that remains an overall theme throughout all the photographs. Let us take a leisurely stroll across the photojournal of Erin and Kevin's special engagement photography in Minneapolis!
Our stunning couple decided to bring their playfulness by posing at various places that ranged from the long and winding pathways flanked by tall green trees and carpets of emerald grass, to the striking navy blue stole front backdrop and suburban backdrops with tall architectural elements, that acted as an effortless analogy to Minneapolis. The classic couple portraits while they embraced each other with sunkissed and happy faces to mark the beginning of their forever together left our professional couple photographers in the Minneapolis suburbs spellbound.
Erin shone like liquid gold as she wore a striking emerald wrap dress with a dark gray leather jacket. The pretty chic outfit hugged her in the right places and the elegant hoop earrings and black bare neck made the minimal accessory look perfectly in place. Teamed up with a pair of black boots, our to-be bride completed her stunning bridal look as she kept her long tresses of blonde hair neatly side-parted. The minimalist day makeup perfectly accentuated her beautiful face. While orchestrating the casual engagement photography look, Kevin wore a cornflower-colored shirt, teamed with a pair of dark casual pants and tan brown casual shoes for a summer-inspired casual engagement look. His perfect hairdo and neatly trimmed full beard made him look very classy and suave. There was effortless ease that Erin and Kevin had in their interactions that translated beautifully in their photos, making way for stunning engagement portraits that can bring a smile to anyone's face.
The casual couple engagement wardrobe was perfectly balanced and seized the precious moments forever in the most heartwarming captures. They moved around the historic Mill District's Gold Medal Park and posed in front of a wide range of backgrounds starting from long boardwalks and flower-filled walls and exposed brick walls to the bright green landscaped grounds with towering trees in the backdrop. Some of the pretty couple shots ranged from the couple holding hands candidly and crossing the busy streets of Minneapolis to their striking couple poses while standing in the middle of this historic neighborhood surrounded by vintage architecture with exposed brick wall buildings and bright green foliage, with Minneapolis blurred in the background. Ranging from the beautiful interiors of the vintage-inspired backdrops of Mill District to posing in front of the classic shop fronts, this couple had our hearts racing with their unfaltering chemistry.
Erin and Kevin seemed to be just like that as they took us on such a beautiful journey on a bright summer day of 2021. This Minneapolis engagement photography session surely warms the heart and leaves us with a feel-good feeling in the heart. The effortless streak of the couple ran throughout the day, and they seem like a couple who will laugh and dance through the highs and lows of life with equal vigor. This is the kind of spirit we love seeing more of. Simple happy love that cannot be contained and seeps through the picture even years down the lane. We love it! They seemed like they would navigate through the uncharted waters of marriage with thoughtfulness and care. Their generous smiles stood as a testament to this. Here is to one of the most fun and creative couples we have documented, and we look forward to doing many more in the future.