Everything To Know About Throwing An Anniversary Reception
September, 15 2022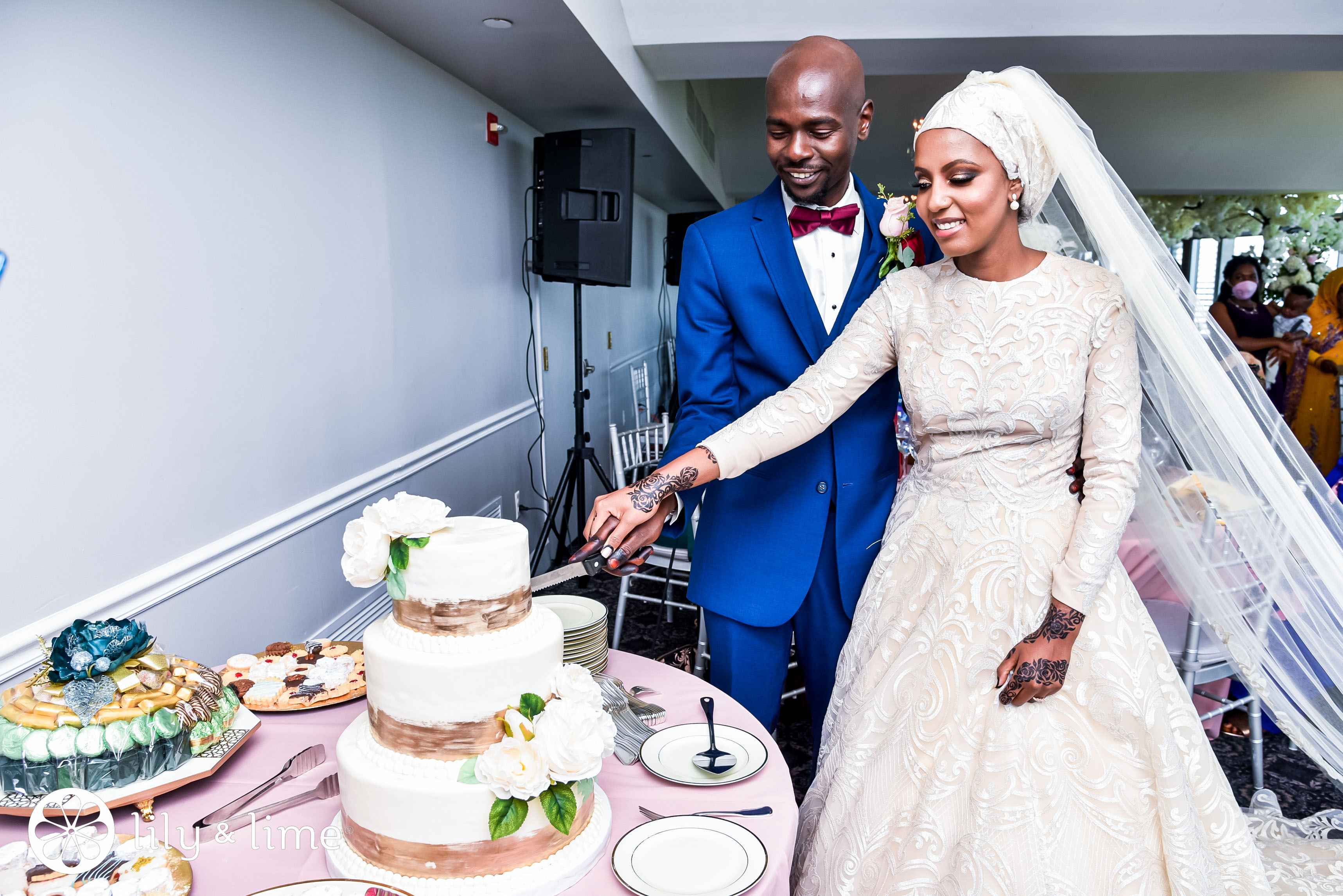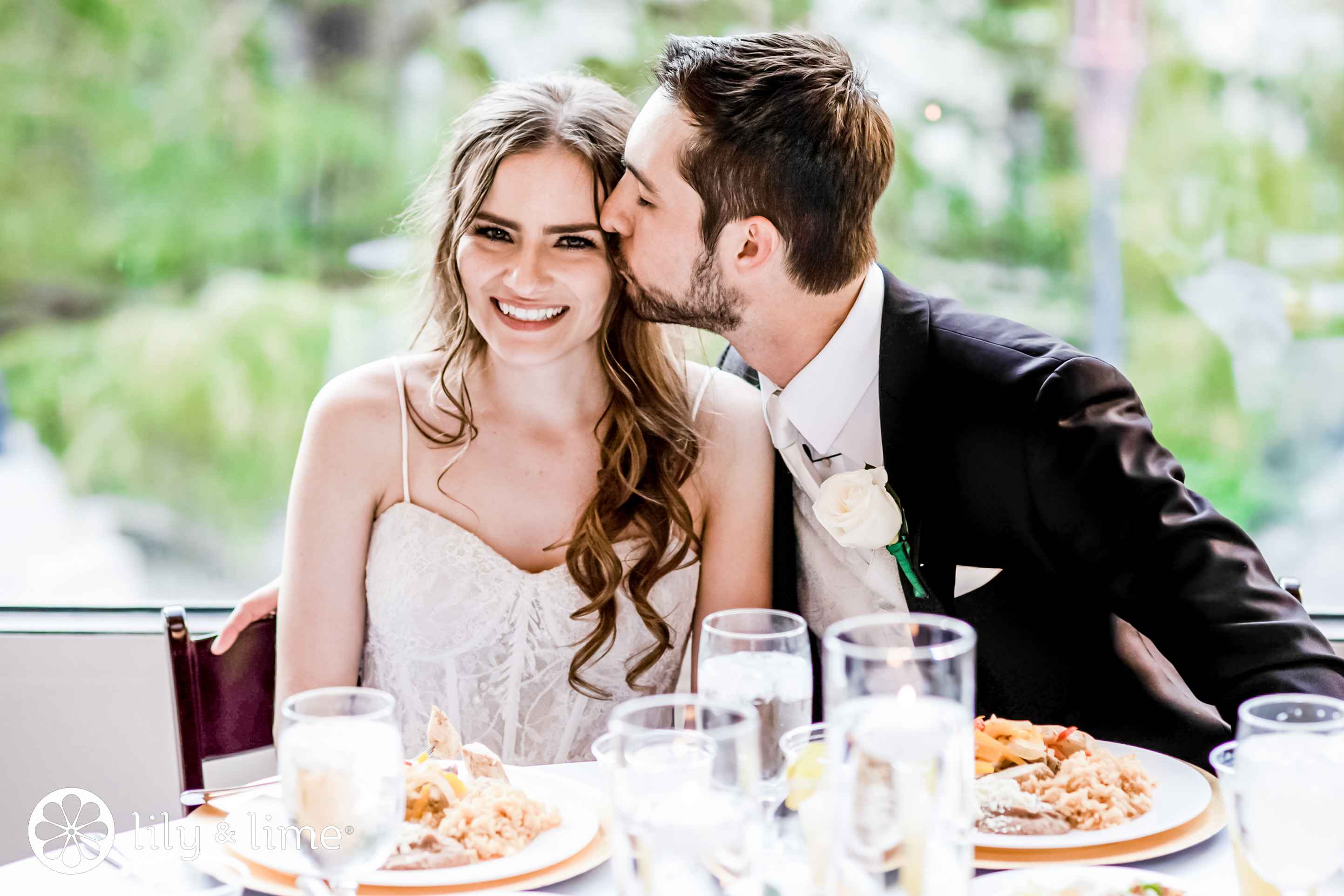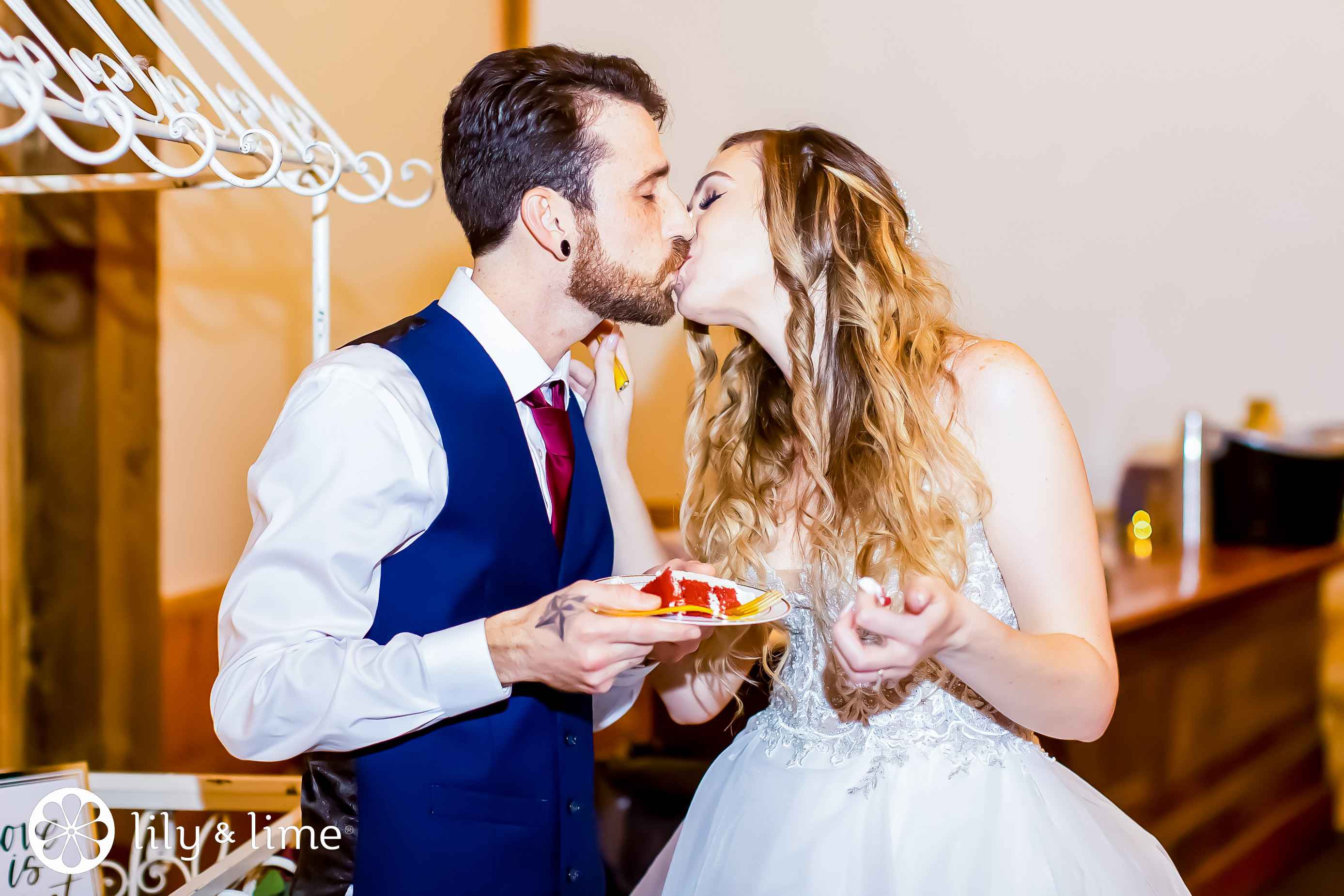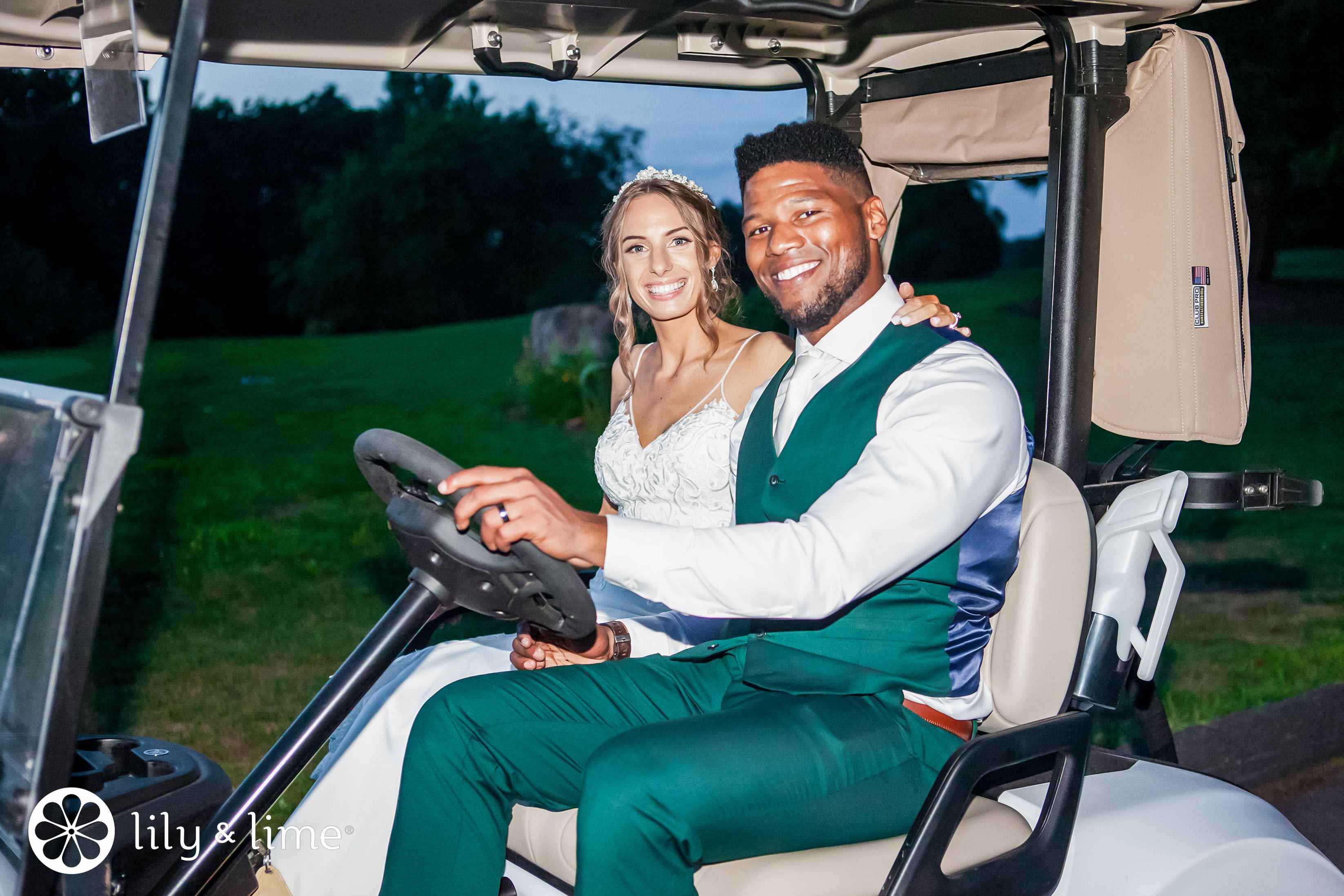 Weddings are one of the oldest social institutions out there, so needless to say, it has gone through their own share of changes and transformations along the way. While some traditions have been savored and tucked away as indispensable, some are declared "outdated" and promptly done away with. With the change of time, new traditions make an appearance, and many new ways of celebrating this life event come up. With big global changes like war and pandemics, weddings change and take a new shape. In recent days, weddings have seen quite a lot of changes. With concepts like elopement, virtual ceremonies, minimonies, and live streaming on an upsurge, the anatomy of a wedding has changed the most in recent years than in the whole of the decade! Another new concept that we can see cropping up in recent years is anniversary reception. With COVID pushing the timelines of the lovers planning to get married, an anniversary reception came up as a viable solution. Let us explore the concept more and check out the nuances and details attached to the concept.
What is an Anniversary Reception?
The anniversary reception, which comes after a couple's first elopement or minimony, is a lovely opportunity to reminisce and celebrate your wedding day. It usually follows the couple's original wedding plans with a celebration reception-style gathering with their guest list, which includes food, beverages, and dancing the night away. Following COVID-19, an anniversary reception will function as a continuation of a couple's wedding day, whether it's a year, two years, or months after they tied the knot. Most couples are deferring their anniversary celebrations until large-group meetings are once again deemed safe, giving humanity yet another reason to rejoice in love. Many couples who have put down deposits for their original venues are stressing the anniversary event as another way to commemorate a difficult year.
Difference Between an Anniversary Reception and a Sequel Wedding
The anniversary reception, which is not to be confused with a sequel wedding, is another popular sort of event we saw becoming quite popular in 2020-2021. Anniversary reception is primarily focused on the reception portion of a couple's wedding day. This reception contains all of the traditional elements, such as the first dance, toasts, cake cutting, fantastic catering, memories, and more. A sequel wedding, on the other hand, includes all components of the wedding, including the ceremony and reception, even if the couple has already married or eloped. These weddings are frequently arranged to commemorate a couple's cultural heritage, religious convictions, and other formal customs imposed on a civil union. A great example of a sequel wedding is Justin Bieber and Hailey Baldwin, who eloped at City Hall and planned a simple wedding ceremony and celebration later on.
Anniversary Reception Q&A
We get it. Anniversary reception can be confusing. Listed below are some questions and answers which will help you understand the nuances of an anniversary reception better.
When should an anniversary reception be held?
Ideally, an anniversary reception can be held a year after you and your partner are officially married, so it can be a year after your ceremony, minimony, or elopement. You don't have to be as precise with the timing of your anniversary reception, though. It can happen six months, a year, 18 months, two years, or any other length of time following your first ceremony, as long as it happens when it's safe to hold larger, in-person celebrations.
Who is responsible for the cost of an anniversary reception?
This is highly dependent on your unique circumstances. It's worthwhile to discuss your plans for an anniversary reception with your parents or in-laws. They might not be willing or able to donate to your anniversary reception if they contributed financially to your wedding. On the other hand, they might be so pleased to be a part of a large gathering that they'll gladly contribute! Keep in mind, though, that everybody who donates monetarily to your event has a say in the planning elements, be it the guest list, vendors, and more. If you prefer to plan your anniversary reception yourself and can afford to pay for it, go for it.
Is it necessary to employ vendors for my anniversary reception?
Yes! You will still be hosting a full-blown wedding reception, so it is most likely that you will need vendors. This is a fantastic way to show your support for wedding professionals such as a planner, caterers, florists, photographers, videographers, hair and makeup artists, DJs, bands, and more. If you have a team in place from your initial wedding arrangements, you're already ahead of the game!
What is the best location for an anniversary reception?
If you had a backyard ceremony or a city hall wedding, this is your chance to have the wedding reception of your dreams in a location that sparks joy in your heart. Do your due research to find a location that can properly handle your party because you'll most likely be hosting a large group. An anniversary reception is also an excellent way to use a deposit for your initial venue if your 2020 wedding was canceled due to COVID.
Is it possible to incorporate a ceremony into my anniversary reception?
Because you're technically married, there's no need for a ceremony here. If you want to do a faith-based or symbolic ceremony before your celebration, go ahead and do it, but that will mean you'll be throwing a "sequel wedding" rather than an anniversary reception. Another alternative is to do a brief vow renewal ceremony prior to your celebration so that your family and friends can see your love story.
Who is invited to a wedding anniversary reception?
You have a few options for approaching the guest list. If you and your husband are hosting your anniversary reception, you can make it more of a boisterous, all-out bash for your pals. Your parents, on the other hand, will have a voice in who is invited if they contribute financially and are active in the preparations. This means that your anniversary reception guest list will be similar to a traditional wedding guest list, with direct and extended family members, friends, family friends, and others. The more the merrier, as your goal is probably to have a big party as compared to your ceremony.
Is it necessary to send out invitations to an anniversary reception?
Printed invitations are the ideal way to invite loved ones to your anniversary reception. This is a major occasion, and your invitations should reflect the magnitude of the occasion. You can also send save-the-dates if desired so that your loved ones remember to mark their calendars for the big day. You may use the same wording for your anniversary reception invites as you would for informal wedding invitations, just swap out the term "wedding" for "anniversary reception" and leave out any references to a ceremony.
What is the appropriate bridal dress for an anniversary reception?
It's entirely up to you! You can go all out and hold a black-tie anniversary reception, or you can keep things low-key. If you wanted to wear something special to your initial wedding but didn't get the chance, your anniversary celebration is a fantastic opportunity to do so. Alternatively, you might repurpose your wedding attire by adding a fun accessory to spice things up. Another option for your anniversary event is to go for a more fashion-forward style and go for a fun jumpsuit, romper, or suit. Simply ensure that anything you choose makes you feel at ease, confident, and ready to party!
What may guests expect at an anniversary party?
Your anniversary reception could be very similar to a full wedding, complete with all of the expected elements like dinner, dance, etc. However, in some cases, the anniversary reception could be entirely different. It could be something utterly non-traditional, such as a theme, color, or activity that is the focal point of the event. It might also be a more traditional anniversary celebration, where you share memories from your wedding while also celebrating where you are today.
Is it appropriate to expect or receive gifts?
Gifts are a bit of a gray area, especially when couples who are planning an anniversary banquet right now may have already had a wedding and received gifts at that time. Though, if you truly eloped, this anniversary party is essentially your wedding reception, and gifts are a reasonable expectation. It's crucial for you to make a decision as a couple and then inform your guests if you want to disclose your registry data on the event website or request no presents.
Is there a need for a clothing code?
This is a moment when all bets are off, and you can wear whatever you want, from a black tie to blue jeans! In either case, it is suggested that you approach the dress code as if it were a wedding, in terms of letting attendees know what to anticipate and providing rules.
How to deal with vendors?
If you already had a great vendor which you booked initially and had to cancel earlier, or you had them take care of your minimony, you can go with the same set of vendors. Continue to arrange your anniversary reception with the help of your chosen vendor team. Reevaluate what's most important to you for this event, as priorities can shift dramatically over the course of a year. For instance, the style of catering, entertainment selections, and even your anniversary reception outfit may differ significantly from what you wore for your wedding ceremony. With an anniversary reception or any large event, you'll want to put the guests' enjoyment first, so focus on delivering a lovely experience with photo booths or video booths, cake, activities, and more. If you want to go all out, don't forget about wedding favors and late-night refreshments. Finally, we recommend enlisting the services of professionals to guide you through the process.
If you never hired vendors earlier and are working on new territory, having a clear vision is a great starting point for an excellent wedding reception. To figure out your specific aesthetic, take a look at the things which make you feel great and are true to your style. When you are ready to look for a reception venue, the alternatives are unlimited, whether it's a large ballroom for hundreds of loved ones or a golden hour reception by the lapping ocean beach. Take the time to study new vendors who might specialize in what you're looking for if you've already secured a venue but haven't moved on with the planning process.
Planning an Anniversary Reception: A Step-by-Step Guide
Create a mental image of what you want to achieve. Understanding your ambitions, dreams, and goals for the event is the first step in planning an anniversary reception. Is it essentially the wedding that you had initially planned? Is it something else entirely? Visions can change with time too, so look inwards and figure out what you want.
Agree on a spending plan. In terms of finance and who pays, the anniversary reception will be treated in many ways like a "regular" wedding. Once you've decided on the type of event you'll host, you'll want to start talking about finances as soon as possible and be clear about who will contribute what.
Decide on a date. The anniversary receptions, as the name suggests, are known to happen on the anniversary date. That said, there's no need to obsess over nailing down your exact anniversary date. Choose a date that suits you and your desired experience, then proceed from there. Maybe it's your anniversary date, maybe it's not, it doesn't really matter!
Hire a planner. Once you've come up with some rough ideas and a budget that you can work with, it's time to hire a planner to help you put your vision and ideas into action. Your planner will create a plan to bring those ideas to life, ensure a smooth event flow, and ensure that everyone has a nice time, much like at a wedding.
Put together a team. Depending on the size of the event, vendors or even some relatives and friends will be needed to help out. Finding a team to assist you to execute the experience you're seeking to create is crucial, as each team member offers distinct skills and talents that help make your event exceptional.
Make a decision on the specifics. It's time to focus on the details now that your team is in place. The timeline, floorplan, decor, guest activities, music, wedding favors, and possibly a few amusing surprises are all possible examples. These are the finishing touches that will ensure an unforgettable experience.
Choose your outfit. Finally, the style of dress you wear is entirely up to you and the type of reception you're throwing! If you had a courthouse wedding and wore a simple dress on your wedding day, this is the time to indulge in that dream dress. Or you can wear the same dress for sentimental reasons. Just make sure to include any information about the dress code on your invitations.
Take pleasure in the "now". Don't forget to take a seat and savor this special time with your loved ones. Now that you've finally reached the date that you have been dreaming of and planning for a long time, all you have to do is have fun, celebrate with your loved ones, and cherish these beautiful moments with your partner. Because, like any wedding, your anniversary reception will fly by, and you'll want to relish every minute.
Your wedding day is probably one of those highlight reels moments of your life. And undoubtedly, everyone deserves their claim of their fairytale moment. An anniversary reception is just that! If your minimony or your digital ceremony was not exactly the way you imagined, your anniversary reception provides you a lease of a second chance to get it just as you imagined. Consider it a do-over, a second chance at your dream wedding, or just permission to celebrate once again a day you will never forget! If you always imagined your wedding day to be a particular way, this is the perfect opportunity to make it happen. After all, don't you want to relive that day every year anyway? So if you always wanted a beach reception, a grand ball-gown moment, and to dance under the sparkling chandeliers or a cute vineyard reception, we say go for it! After all, we only get married once!