Grazing Tables For A Stunning Wedding Reception
July, 19 2022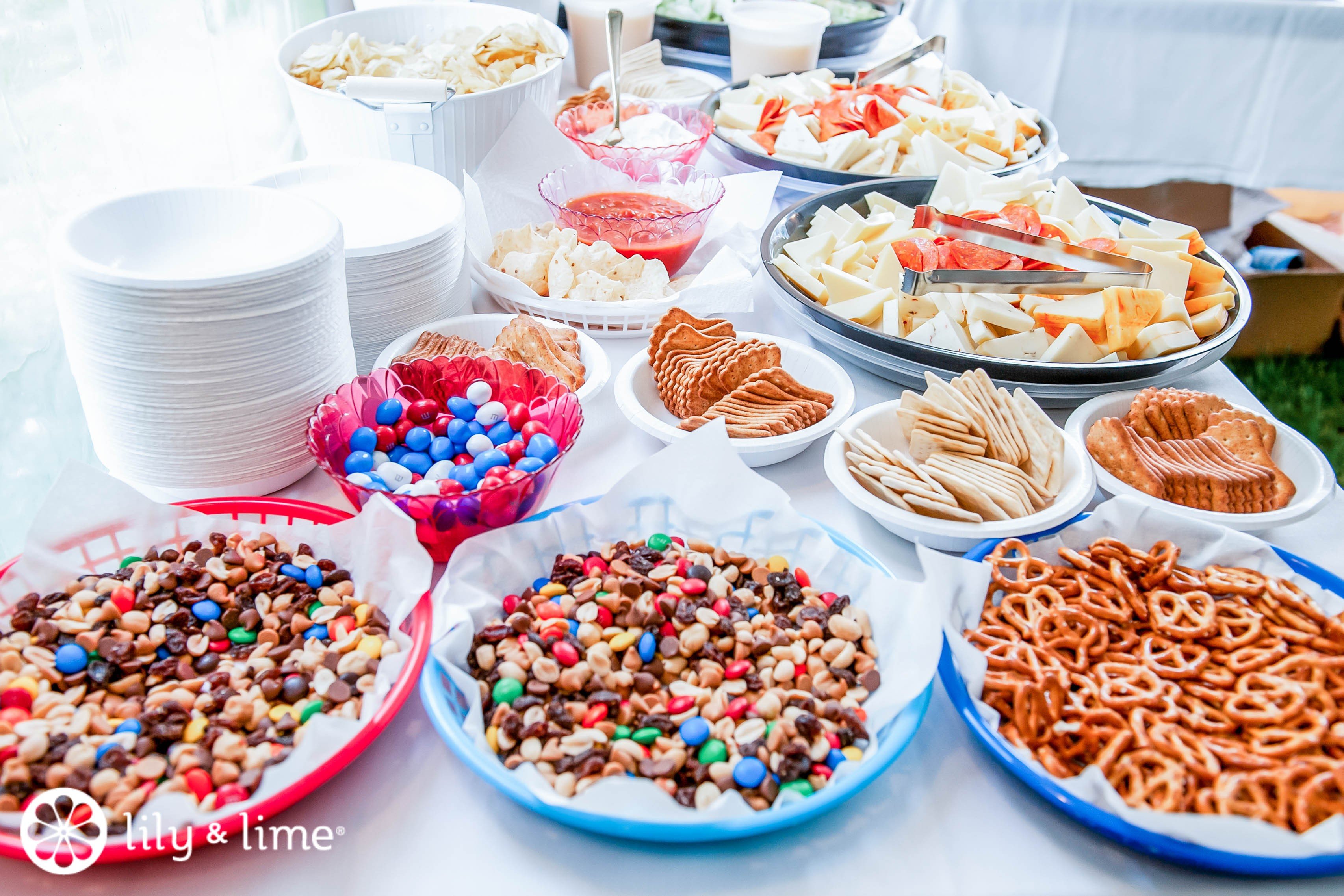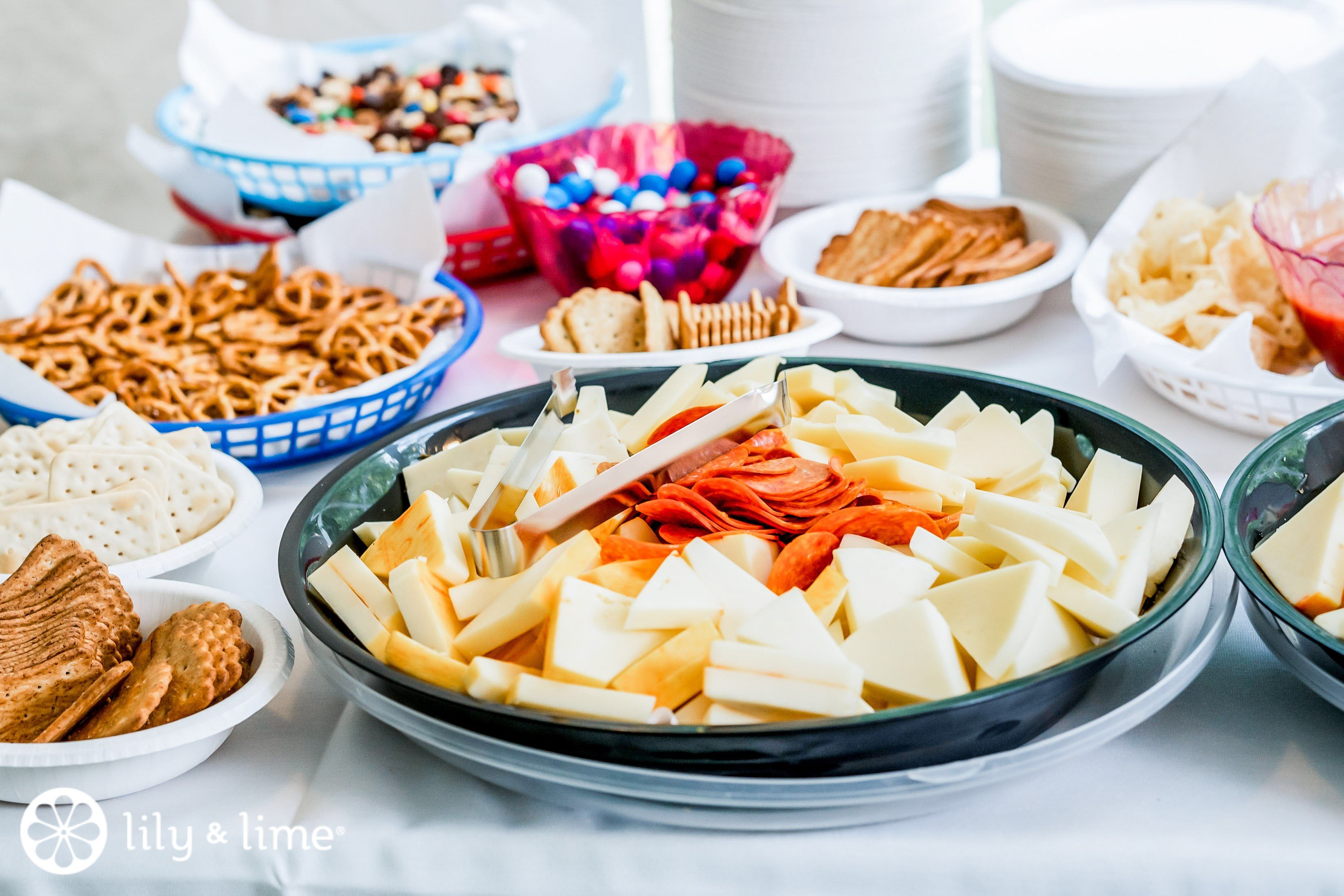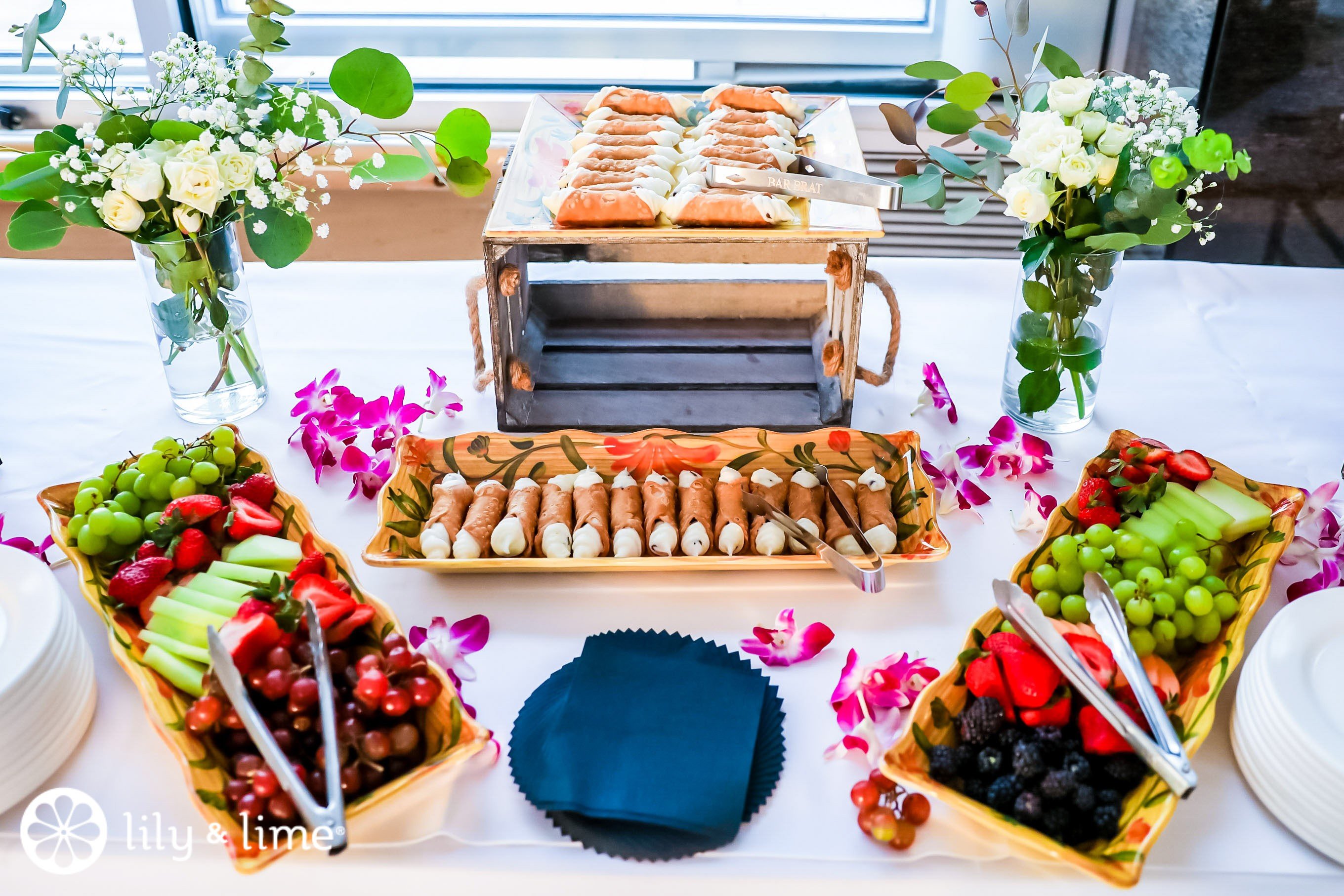 Your cocktail hour reception is the time when everybody will wind down, mingle among themselves, and have a good time while looking forward to the rest of the evening's celebration. From planning what food will go with your winter holiday wedding cocktails to planning fresh canapés that will be the perfect accompaniments for the refreshing spring drinks at your garden wedding, your cocktail hour planning deserves an equal amount of attention as the rest of the wedding. This is the time when you will most likely go for clicking a few couple portraits with your wedding photographer, and hence it is important to find amazing ways to keep your guests entertained and relaxed with good food, great signature reception drinks, or a few reception lawn games. One of the ways to keep your guests coming back for more scrumptious food is to bring in the concept of grazing tables at your reception.
Wedding grazing tables are great for elevating your reception style and these concepts can be customized in a lot of possible ways. The colorful reception spreads provide an amazing opportunity for everyone to feast on and mingle among themselves during the cocktail hour. Whether it is a family-style grazing table display that features nostalgic food or a typical French-themed charcuterie board filled with exotic meats, cheese, olives, fruits, bread, and dips in your choicest fall wedding colors, reception grazing tables can be translated into many themes to elevate your reception. This canapés alternative at cocktail hours also takes the feeling of a reception buffet to a different level as there is no need for a lot of catering staff, which ultimately can be a great way to plan your reception on a budget. Your guests can dive right into the grazing tables- which can be added as the perfect way to bring all of them together under the same roof or even serve grazing tables as the first course for dinner.
Whether you are looking for cocktail hour food ideas or reception menu inspirations, wedding grazing table ideas can be a great choice for all wedding styles. These new-age wedding reception food ideas not only offer a variety of options but also allow guests to enjoy the cocktail hour at leisure. Grazing tables at your reception can have delicious wedding desserts as an alternative to a traditional sweet table or take the shape of a charcuterie board featuring light bites like fresh fruits, dips, nuts, and crackers in your favorite choice of wedding colors. Customized grazing table ideas can be as simple and as exotic as you would want them to be. As long as your choice of grazing table inspiration is filled with an assortment of textures, tastes, and flavors, you can never be wrong with them. In this article, we will talk about amazing wedding-themed grazing table ideas that can have your traditional wedding menu or an exotic spread filled with the choicest meats, cheeses, olives, and a selection of bread. Here is a list of some of the best grazing table ideas for your wedding, whether you are trying to figure out what foods should be featured on your grazing table or just want to figure out unique cocktail hour décor ideas.
Grazing Table Ideas For All Kinds Of Receptions:
Classic Charcuterie Table

Charcuterie is a traditional and classic option for a grazing table. Cured meats, cheeses, bread, spreads, fruits, and crackers combine to create the ideal spread for your guests to choose from. A beautifully crafted grazing table is sure to have something for everyone. The log slices of cured and smoked ham, salami, sausage, and chorizo will scream "eat me" in capital letters! Fresh fruits, vegetables, and falafel for non-meat eaters can elevate the classic charcuterie flavors, while crisp crackers provide texture. With wooden palettes, a statement wildflower bouquet in the center, and bundles of woody herbs like rosemary and sage, you can create a rustic charcuterie table display. Make the charcuterie (meat) the star of the show if you have meat-loving guests! Not only are there a variety of charcuterie cold cuts to choose from, but they can also be beautifully presented on the table. For instance, charcuterie roses and the meat 'river' running through the middle of a table can help to elevate a wedding food table!
Dessert Grazing Table Ideas

The sweetest couple deserves the sweetest table, right? A dessert grazing table is a great option whether or not you decide to have a wedding cake at your reception. Although everyone enjoys sweets, not everyone enjoys cake. Even if you don't plan on having a happy hour at your reception, a grazing table is still a good idea. If you choose a dessert grazing table, everyone at your wedding will be able to find something sweet they like. You can never go wrong with more wedding desserts, from cookies and chocolates to puddings and custards. Smaller desserts or colorful, decorative options will liven up the table! Add other desserts to your wedding cake table, or replace the cake entirely, for a unique twist. Use your favorite spring wedding colors or your choice of wedding colors and flowers to decorate the table. Fill the table with your favorite desserts like cookies, donuts, or cupcakes instead of a large wedding cake.
Sushi Grazing Table Ideas

Want a more unique seafood-themed wedding menu for an exotic reception? Try a sushi grazing table if you want to go even further than seafood. Large platters of your favorite sushi and sashimi are a good choice. Order sushi and sashimi platters and arrange them on various boards or in beautiful geometric patterns with bowls of pickled ginger, wasabi, soy sauce, and pickled daikon. If you want to create a more opulent-themed wedding grazing table, sushi is the perfect finger food. You will have the most high-class grazing table ever if you add various dipping sauces (don't forget the spoons to serve it with!) All of the seafood and fish lovers at your wedding will go crazy for this!
Breakfast Buffet Grazing Table

Why not serve a healthy and scrumptious breakfast at your wedding as it is the most important meal of the day? Make everyone's day with a breakfast or brunch buffet of waffles, pancakes, eggs, sausage, bacon, fruit, and whatever else you can think of. And what is the most enjoyable aspect of breakfast? Of course, there are the drinks! To make your guests as happy as possible, serve mimosas, red sangria, tequila sunrises, and more. The grazing breakfast buffet table can be placed in the center of the guest table, allowing guests to mingle while eating waffles, croissants, and acai bowls. This idea can also be ideal for ordering to your suite while you and your bridesmaids are getting ready or for serving the day after your wedding if guests are staying over. Fill out your grazing table with fresh pastries, fruit, and granola, with single flowers adding pops of color and creating amazing bridesmaids photo ops.
Fresh Produce Grazing Table Ideas

Add fresh fruits and vegetables that are fun and colorful and can add to your bold wedding colors! This is a simple way to highlight the seasonal produce at your wedding. Add a splash of color with edible flowers that complement the flavors and colors of the food. If your guests have dietary restrictions, this is a great table to consider. Dips can also be added to fresh produce tables like hummus and tahini.
Grazing Table Ideas With Greenery

Are you throwing a winter wedding with a grazing table? The perfect forest feels for your winter wedding can be created by a bed of evergreens on a bare wooden table. A fragrant border of eucalyptus and foliage can be used to frame an entire grazing table. The vibrant green of the grazing table contrasts beautifully with the soft yellows and reds of the cheese, fruits, and vegetables. It's a fantastic way to make your table look a thousand times more special for a fraction of the cost! This is the perfect solution if you are looking for a simple yet elegant way to add some nature to your wedding charcuterie board or table. Greenery on the table helps to make the grazing board appear larger and more appealing to eat! For a slightly different look, you can also experiment with different types of greenery.
Pizza Themed Grazing Table

Pizza is one of the most adaptable foods for a wedding menu that feels out of the ordinary! There is no shortage of toppings for your pizza base, ranging from plain cheese and Margherita to meat lovers and Hawaiian. There is a pizza for everyone, whether you prefer classics like cheese and pepperoni or more unusual toppings like anchovies and pineapple. A pizza grazing table at your wedding is a fun and unique option for any couple looking for something different from the norm. You can serve pizzas with predetermined toppings or involve your guests by allowing them to choose their own toppings.
Fruit Heavy Grazing Table Ideas

If you prefer the fruit components of traditional grazing tables to the meat and cheese offerings, don't be afraid to create one that better reflects your preferences on your wedding day. Whether you are a vegetarian or vegan, or you simply enjoy fruit, having a grazing table that is solely fruit centric can be a fun and fresh idea for your wedding. Opt for sweet and refreshing melons, berries, and so much more instead of traditional meats and cheeses. Add some tasty fruit dips and maybe even a chocolate fountain to add to the delectability! Who doesn't like strawberries dipped in chocolate? The possibilities are endless when it comes to fruit. Fruit-centric grazing tables can be created with grapefruit slices, raspberries, kiwis, strawberries, cherries, and blueberries that can overpower the rest of the savory selections.
Bohemian Themed Grazing Table

It's sometimes just as important to decorate your grazing table as it is to put food on it. Why not add some exciting bohemian-inspired decorations to your grazing table? Decorate the table with pampas grass bouquets, beautiful white flowers, and simple greenery. Make sure the food is served on beautiful wood serving trays to complete the rustic boho look. To get that classic eclectic vibe, place some mismatched carpets beneath the table. We also love the idea of using multiple plates, bowls, and shelves to add interest to the display.
Exotic Food Of The World Grazing Table

Do you and your partner enjoy going on vacations together? Do you consider yourself a connoisseur who enjoys a variety of foods while traveling across the world? Why not create a grazing table that includes foods from various cultures? With this travel-themed food idea, you can eat your way around the world at your wedding! Highlight the unique cuisines of your favorite places on your grazing table. Many of your guests will have the opportunity to try foods they have never tried before! A travel-themed grazing table is a wonderful way to pay homage to other cultures on your wedding day.
Barbecue Grazing Table Ideas

Fresh-off-the-grill chicken skewers and veggie kebabs are perfect for a barbecue-themed grazing table! It adds drama to the display and is more filling than a cold table, so it's ideal if there's a long wait for the wedding breakfast or if it's served late at night. Your BBQ-themed grazing table can be adorned with olives, herbs, and tomatoes for added color, as well as a variety of dips and sauces that your guests are sure to enjoy. With a BBQ grazing table, you can go as far as you want- roasted meat joints or a hog roast with all the fixings work well as sharing-style mains as well.
Late-Night Snacks Grazing Table Ideas

Who doesn't enjoy eating at a bar or having late-night snacks after a reception? Consider having a late-night snack food table at your wedding if you are planning on partying all night. This type of grazing table could include a wide variety of foods, including soft pretzels. Popcorn, cheese-filled soft pretzels, chicken wings, onion rings, french fries, and sliders, are great ideas for late-night snacks grazing table! The small portions are ideal for quick snacks, and the variety of foods you can serve appears to be limitless! This grazing table can be used for more than just appetizers and hors d'oeuvres. The options are limitless! To add to the theme, if your reception location has a bar top, place your bar food spread atop it. If not, consider displaying it on a few beer barrels to elevate a rustic-themed wedding!
Grazing Table Runner

The term "grazing table runner" refers to a grazing table spread that runs down the center of the table. Grazing tables don't have to be separated from the rest of the party. Instead of large floral centerpieces, go for a savory feast down the center of your tables that are sure to add drama. This is a great option because it eliminates the need for guests to get up to get food. You will want to repeat the same foods for this banqueting-style table so that everyone gets a taste of everything regardless of where they sit. Your guests can simply sit at the table and pick up the food that has been placed in the center of the table. You can make this with any of your favorite foods, whether it's a simple cheese and cracker spread or chips and dip station! For instance, bread baskets that can be strewn across the middle are a simple way to indicate where the product starts to repeat. You can also place bunches of herbs and foliage beneath the food on the tray's edges, and collect a variety of beautiful ceramic and earthenware bowls to dollop sauces and dips from.
Cocktail hour grazing tables are colorful and fun and are ideal for replacing canapés during cocktail hour. The bite-sized foods allow everyone to sample a variety of foods without overindulging. A grazing table, similar to a giant charcuterie board, is a table of food that guests can pick at their leisure. They can be customized to your favorite bold and bright wedding color palette as well as neutral as you would want them to be. Guests can mingle and converse while selecting meats, cheeses, olives, fruits, bread, and dips from a table piled high with light bites as well as exotic food selections. It's also a great alternative to late-night reception buffet snacks after a long night on the dance floor, and you can always serve individual puddings instead of a dessert grazing table. This food station allows guests to mingle while snacking, making it ideal for cocktail hour appetizers or your wedding reception!
The above-mentioned reception grazing table inspirations and ideas for you can be great if you are not sure what foods to put on your grazing table or how to decorate it. While grazing tables are best for snacking, there's no reason your main course can't be served family-style in the middle of your tables as well. The options are virtually endless, but we have selected a few of our favorites for you on the list! The keys to a great grazing table are abundance and personality; make sure it includes items that you and your partner enjoy and get creative with how you display it.