Iconic Champagne-Themed Wedding Ideas
January, 4 2022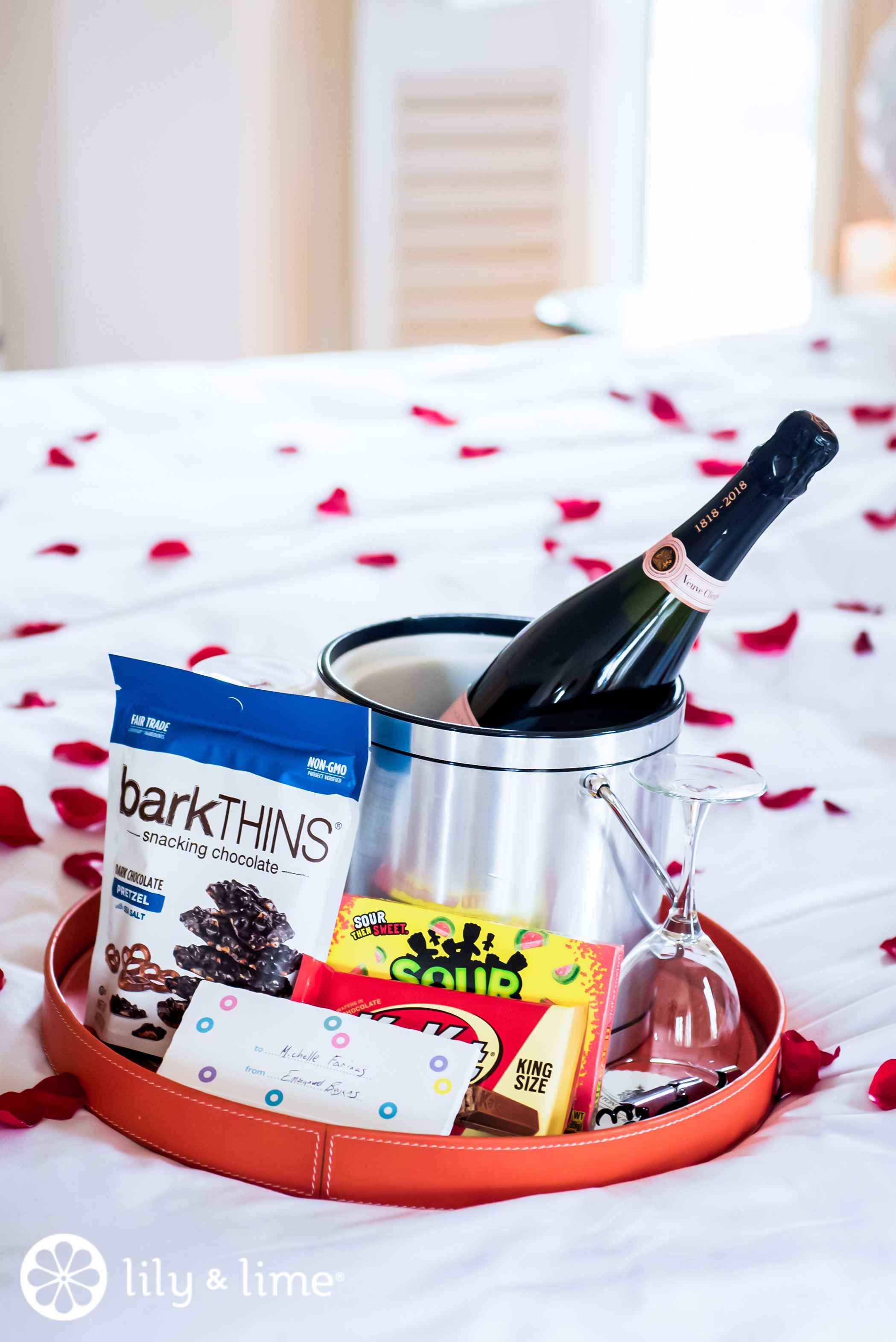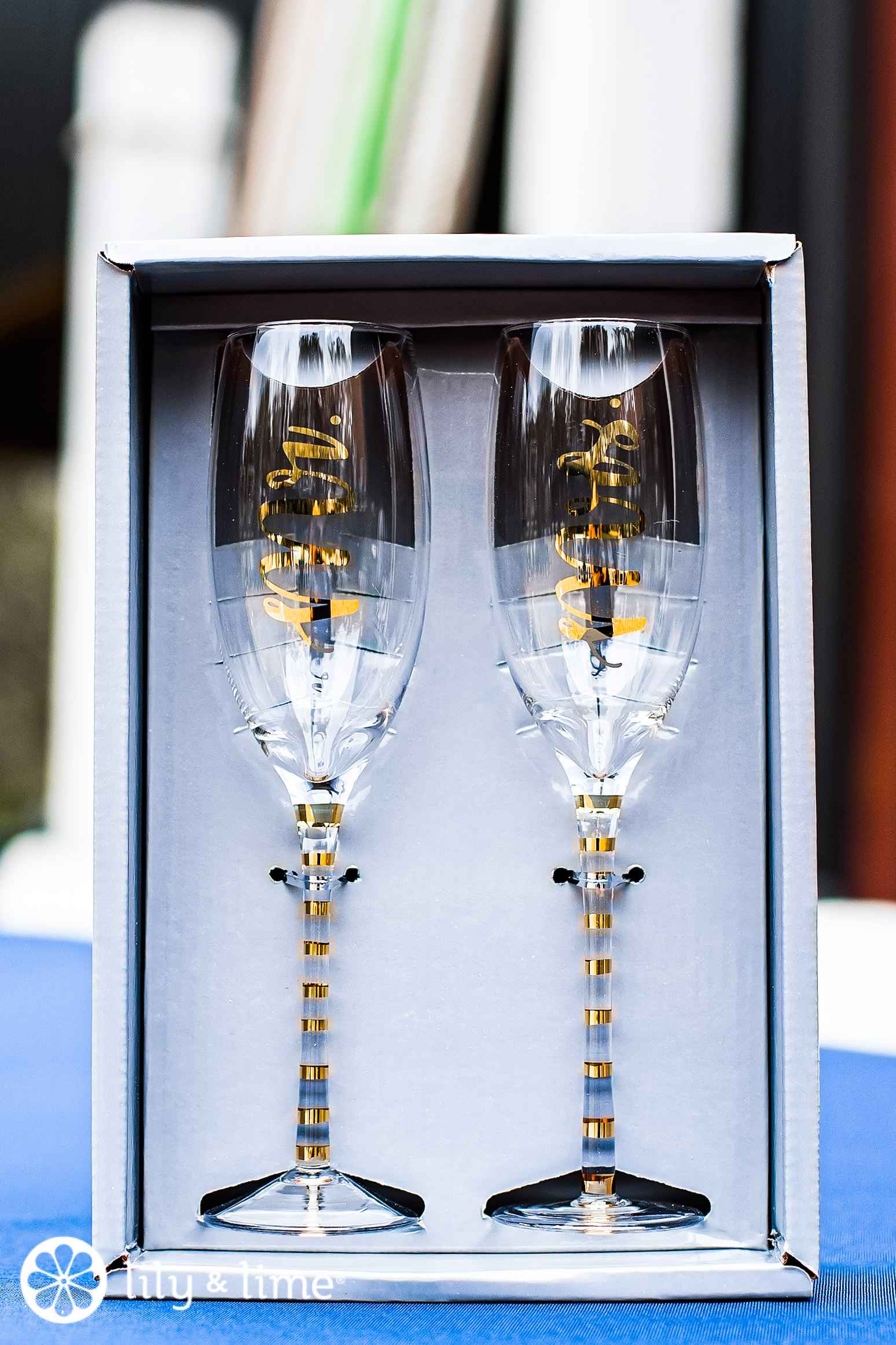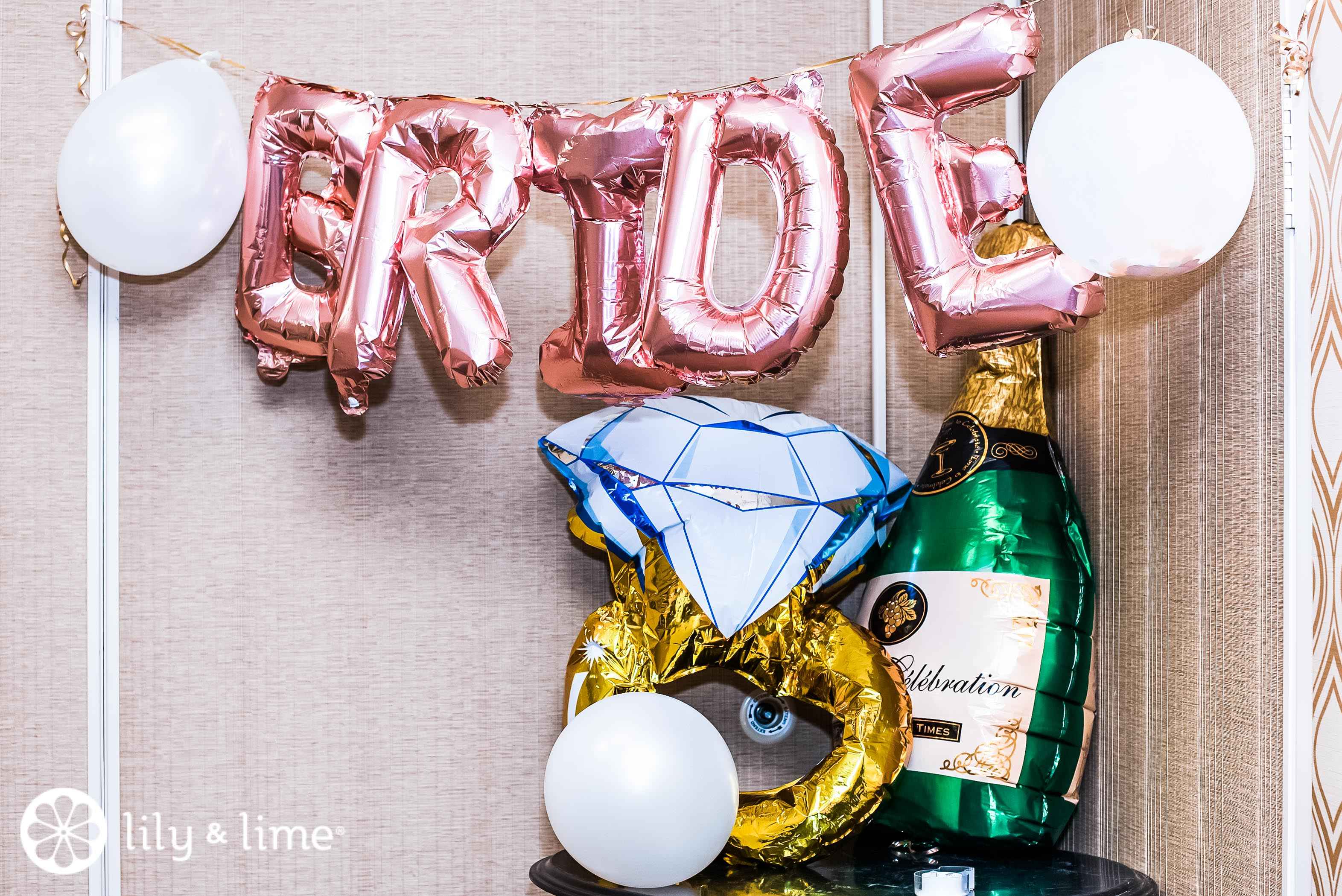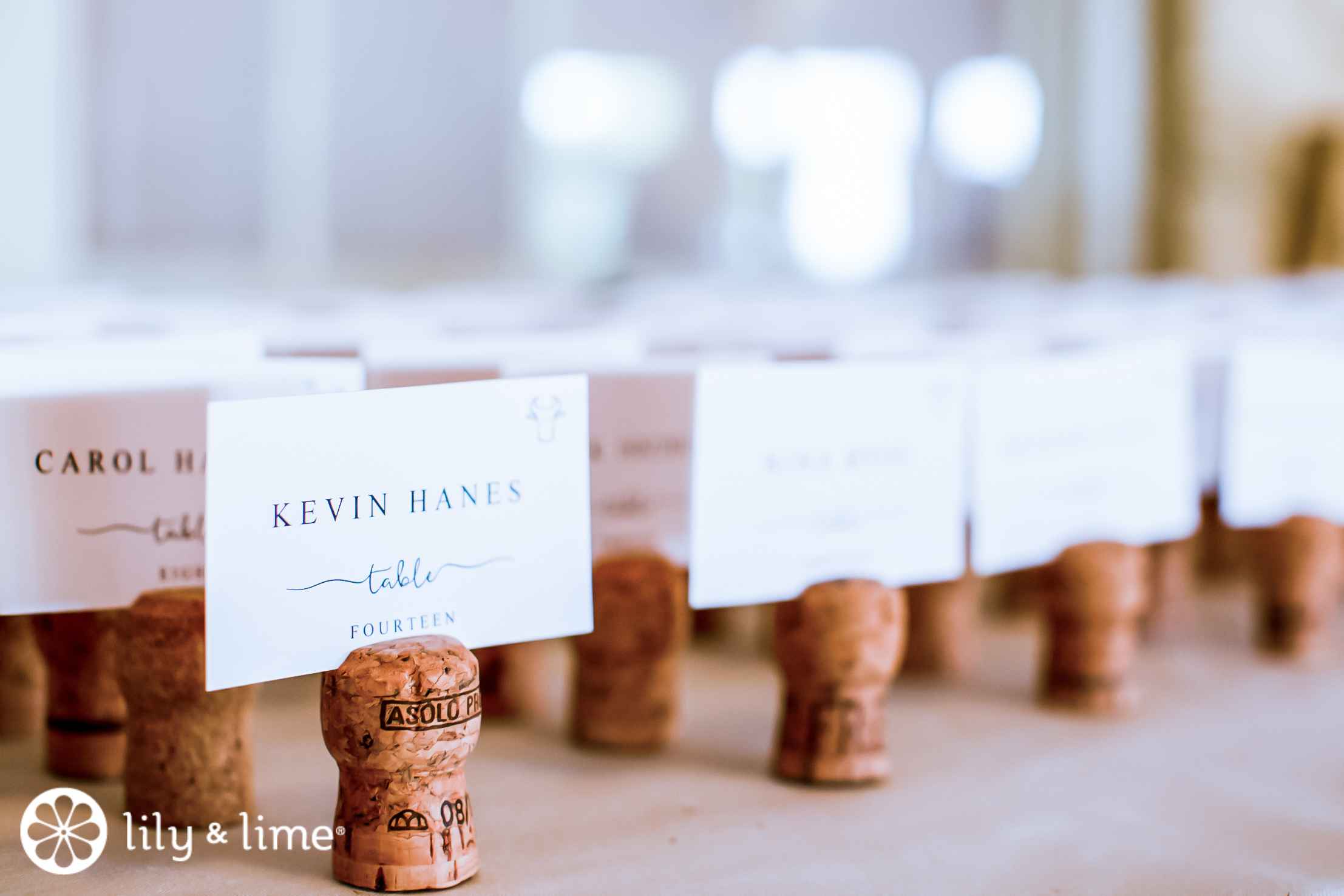 When thinking of celebrating something iconic in your life, do you instantly think about popping a bottle of champagne and pouring it into slender flute champagne glasses? We always think of fizzy and glittery champagnes making glorious toasts whenever the idea of celebrating momentous milestones strikes in our lives. Pouring champagne into glamorous glasses has always been considered an ode to an unforgettable celebration! From life's biggest milestones like graduations, engagements, and weddings to small celebrations like anniversaries and birthdays, popping a bottle of champagne has a ring of elegance and romance to it. Raising champagne toasts has been one of the longest celebrated traditions in the history of weddings that continues to this day. These iconic celebratory wedding moments when all the friends and family get together to offer kind words and beautiful wishes to the newlyweds stay with everybody for a long time after the celebration.
Regardless of what kind of wedding reception you are hosting, raising wedding toasts with champagne glasses makes everyone stop to reflect and celebrate the newlywed couple as they embark on their new journey as husband and wife. Hence champagne is much more than just a fizzy and bubbly signature wedding day cocktail, as it can become the theme and essence of your wedding, where people can easily get into the mode of celebrating the moment they step inside your wedding party.
If you and your spouse-to-be are big fans of tasting different brands and types of champagne, you can incorporate incredible champagne wedding ideas into your big day celebration to make it more iconic and unforgettable. From setting up a champagne bar station at your wedding to wearing a champagne-colored wedding dress as an alternative to a traditional bridal outfit, we have come up with a list of champagne-inspired wedding ideas that can instantly make your wedding day look and feel sophisticated with an overall elevated feeling. These romantic and timeless big and little wedding ideas are not only aesthetically pleasing but can also serve as inspirational wedding design elements that extend far beyond the wedding bar. Champagne wedding inspirations can add elegance and romance to every detail it touches and offer a luxurious atmosphere for your wedding celebrations. Apart from being a neutral wedding color, inspirational champagne weddings also work with a wide range of color combinations- from iconic spring wedding colors made out of pinks and blues to dark and bold wedding colors of the fall season.
Our favorite champagne themed wedding ideas and inspirations:
Champagne colored wedding dresses
There is an unmissable charm and natural elegance when it comes to champagne wedding dresses that evoke sophistication, decadence, romance, and royalty. Every year we see some of the top bridal dress designers coming up with champagne-toned wedding dresses that look straight out of a romantic dream! One of the most trending and hottest wedding dresses are champagne in color especially if you pay attention to the latest wedding dress trends. The chic and elegant champagne bridal gowns are perfect for brides who look for neutral tones as an alternative to traditional white bridal wear. Champagne-toned wedding dresses also convey a touch of dignity with the embellishment of beads, and materials of silk, or chiffon.
Champagne as a wedding color
There is a natural elegance to champagne as a color and it shows! Champagne is one of the most popular colors for both traditional and glamorous weddings. It is a wonderful wedding color option because of the luxury feeling it conveys, in addition to the elegance and romance it evokes. If you are hosting a champagne-colored wedding, we think you're in for a treat! If you have a theme wedding in deep autumn or winter, this color will make a stronger effect on your guests to make them feel very welcomed. The main color tone, combined with the white wedding details adds to the beauty of your wedding. For instance, for a modern color palette, the champagne can truly shine through with contemporary wedding aesthetics featuring simplicity and minimalism. Similarly, in the case of a Bohemian wedding aesthetic, embracing the shimmering hue of champagne looks amazing with bright and saturated colors such as the rich red of Persian rugs and off-white pampas grass floral arrangements.
Champagne wedding invites
The champagne-toned wedding invites can definitely set the tone for the upcoming celebration as a preview. Your guests will have a good idea of what to expect at the wedding and, of course, what to wear. The type of wedding you're having will be implied by the champagne wedding invitation cards. You can pick up the design and calligraphy as per your wedding theme. The brilliant champagne detailed invites and other stationery will undoubtedly transform your wedding into a magical experience for all of your guests! Champagne wedding invites are also perfect for inviting guests to a new year's eve wedding ceremony and reception.
Champagne wedding theme
Champagne is a flexible wedding decoration color choice since it is chic, natural, and refined all at the same time. It will never let you down, whether it's for gorgeous bridal bouquets, a warm table setting, or dramatic wedding centerpieces. The best thing about champagne- both the color and the drink is that it can be incorporated into weddings in almost every season. For instance, if you are having a spring wedding, adding champagne details to your spring wedding colors like blush, periwinkle, and lilac will create more oomph, because any kind of pastel wedding color will pair well with your champagne wedding. Similarly, in the case of a fall wedding, the colors of the season which are dark and deep like russet red maple leaves and blue October skies will pair well with champagne-colored dawns. And when it comes to winter wedding colors like wine, plum, midnight blue, and black, champagne will add a shimmering accent to these dark and deep hues of cold days.
Champagne bridal and wedding accessories
Add champagne-themed groom accessories like a mini bottle of champagne boutonniere or complete the list of groomsmen accessories with a chic and black bottle of Moët & Chandon which they can drink while getting ready in their luxurious groom suite. Champagne bridal accessories like a pair of rose gold earrings or a bridal bouquet charm can be enough to hint at the wedding theme. Champagne-colored bridal shoes are also amazing to walk down the aisle while looking like a golden girl and feeling like a queen! Being the glamorous color that it is, champagne-colored wedding makeup with smokey eyes can also set the stage on fire.
Champagne floral arrangements
Flowers are the easiest way to give beauty and color to any setting. In any wedding flower arrangement, a champagne bloom will always be eye-catching, whether it's for dressing up the aisle or bridal bouquet. However, do not let champagne's airy and glittering aspect steal the thunder, as it does not translate well to wedding flower arrangements. You can end up with a floral arrangement that is less bubbly and more beige-colored. Roses, on the other hand, are the only flowers that come in champagne color. There are a couple of varieties of roses now that can be called champagne tones - 'Sahara' and 'Quicksand', but unfortunately, even these roses come in a true beige tone. You can add several textures to your bridal bouquet arrangement, like champagne-hued ribbons, bows, and even fabric rosettes that will blossom in centerpieces, bouquets, or boutonnieres. Similarly, champagne-colored balloons can be used for sprucing up your wedding floral arrangements, as they will add delicate whimsy touches and a gorgeous "bubbly" shade.
Champagne themed wedding dessert pairings
If you want to enhance your guests' dessert experience then go for dessert treats that are complemented with the flavor and aroma of champagne. For instance, fruit trifles can be a great wedding dessert option which can be ordered in an assortment of fruit flavors that are best paired with champagne, like lemon, raspberries, and strawberries. Sinfully delicious and delicate angel food cake pairs well with champagne, whipped cream, and fresh fruit. Another indulgent delight can be small dark chocolate cupcakes that are paired with dry champagne or sparkling wine.
Champagne cocktail hour details
Embrace the aesthetics of champagne into your cocktail hour as a drink and décor detail! After all, a champagne-themed wedding is incomplete without incorporating the signature bubbly drink in the cocktail hour. However, there are many unique ways to incorporate the classic wedding drink into your reception. For instance, you can come up with a few signature cocktails that use champagne as the base like- Air Mail, B2C2, Hemingway's Death in the Afternoon, Bellini, and Mimosa. You can also make your own champagne bar where your guests can make their own drink with champagne. In this idea, you can set up glass jars with all types of fresh fruits and garnishes, including mint, raspberries, limes, blueberries, strawberries, oranges, and peaches. This way they are free to mix and match their wedding drinks and become their own personal champagne mixologist!
Champagne wedding favors
Mini champagne bottle wedding favors with custom-made labels are the perfect wedding favor idea if you are hosting a new year's wedding. You can personalize the labels using the colors, fonts, and designs for your wedding. Also, you can opt to serve these bottles straight from the wedding reception bar, or include them in a goodie bag as a keepsake. Another cute and adorable wedding idea is to use these mini champagne bottles for your champagne toast, even put part of your speech onto the bottles, and double them up as wedding favors later on.
Champagne themed wedding cake
Due to its luxurious nature, the color and flavor of champagne are perfect for an antique and vintage-themed classy wedding. If champagne is your wedding theme, then a champagne-flavored cake infused with the rich aroma and taste of this signature drink can spell luxe in bold letters. Champagne wedding cakes include shades like gold, silver, and copper along with beadwork and flowers that remain forever trendy. You can keep it simple by going for a minimal champagne flavor-infused wedding cake or go bold and big by opting for a wedding cake that is made in the shape of a classic champagne bottle and featuring an assortment of delectable flavors.
Raising toasts with champagne
Known to be the elixir of celebration, raising wedding toasts with champagne has been a classic wedding tradition! Ask your guests to assemble during the reception dinner and pair your decadent wedding menu with the classic taste of champagne. You can also add a wide assortment of champagnes for your guests to take their pick or go for a signature champagne wedding drink that will be present throughout all the celebrations.
Wedding exit with champagne showers
How about the real show-stopping wedding exit idea that involves the popping of champagne bottles? Nothing says celebration quite like a round of bubbly champagne shower wedding exit. Have some fun by handing out champagne bottles to your guests and asking them to pop a couple of bottles as you race through the spray. Just be forewarned that things could get sticky. Also, be careful of any projectile corks.
From being one of the most festive spirited winter wedding drinks to being one of the most stunning color ideas for a new years wedding, gorgeous champagne-themed wedding details are all about adding classic and glamorous touches to a wedding celebration. If you are thinking about how an alcoholic beverage elevates the overall look and feel of a wedding, trying out the above-mentioned amazing champagne wedding details can surprise you! These glamorous wedding details involving champagne-themed ideas can be interpreted and represented in a lot of ways throughout both your celebration's menu and décor.
Used as the main ingredient in your big day sweet table ideas as well as cocktail reception menu, chic champagne wedding details can create a dazzle wherever it's added with its crystal and rose-toned glass-hued aesthetics. It's all about getting creative and thinking "out-of-the-bottle" and incorporating champagne wedding aesthetics into your big and little wedding ideas. Apart from being a classic wedding drink that calls for celebration, champagne wedding ideas are all about luxury and statement that can add charm to any wedding theme and style. From dressing up your wedding invites with glazing champagne details to simply adding champagne as drinks along with other assortments of sparkling wine, let your creative juices out while planning your wedding day details with the aesthetics of champagne!