Jeffery & Michelle's Harrisburg Wedding- A Flawless & Romantic Fall Affair to Swoon Over!
October, 15 2021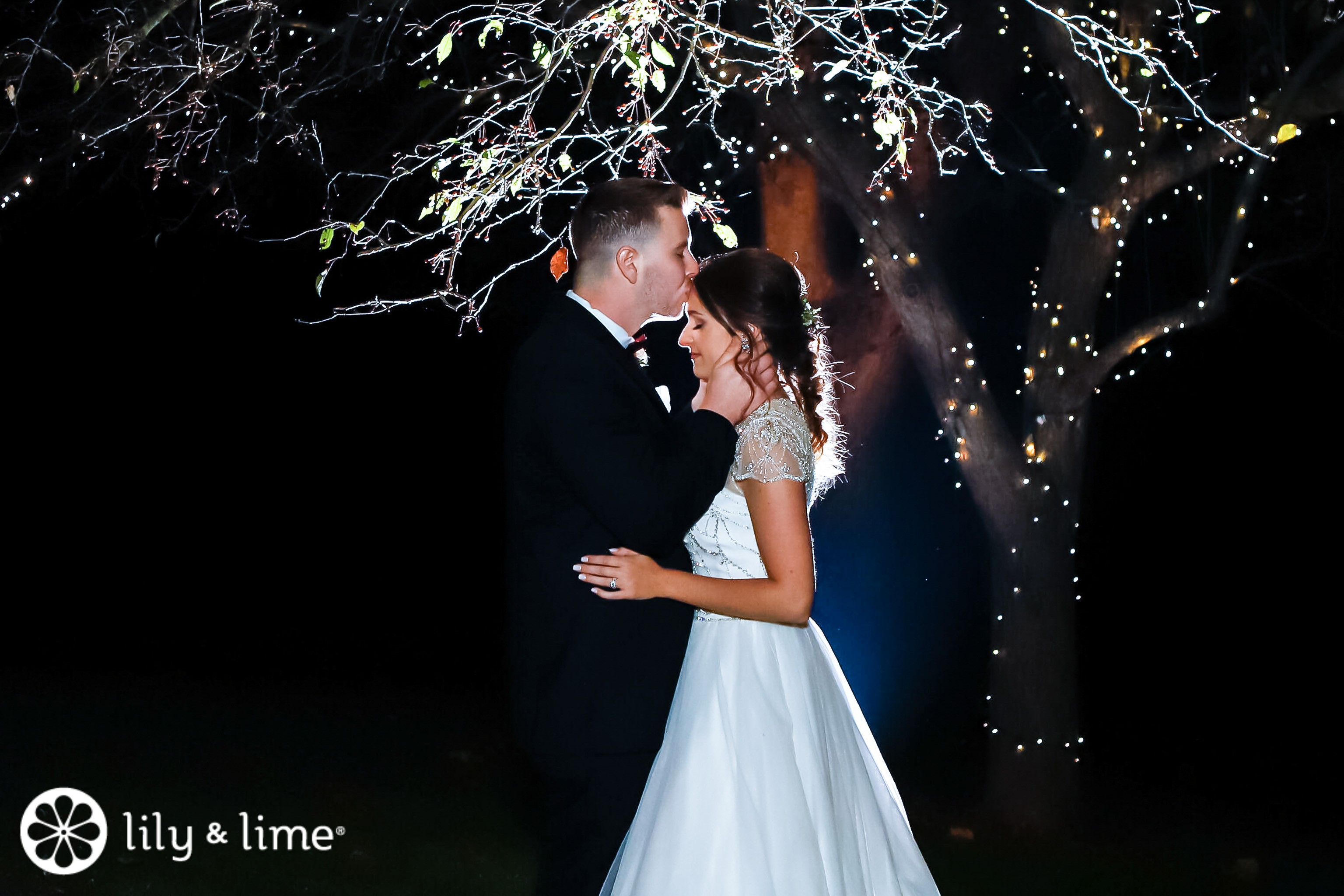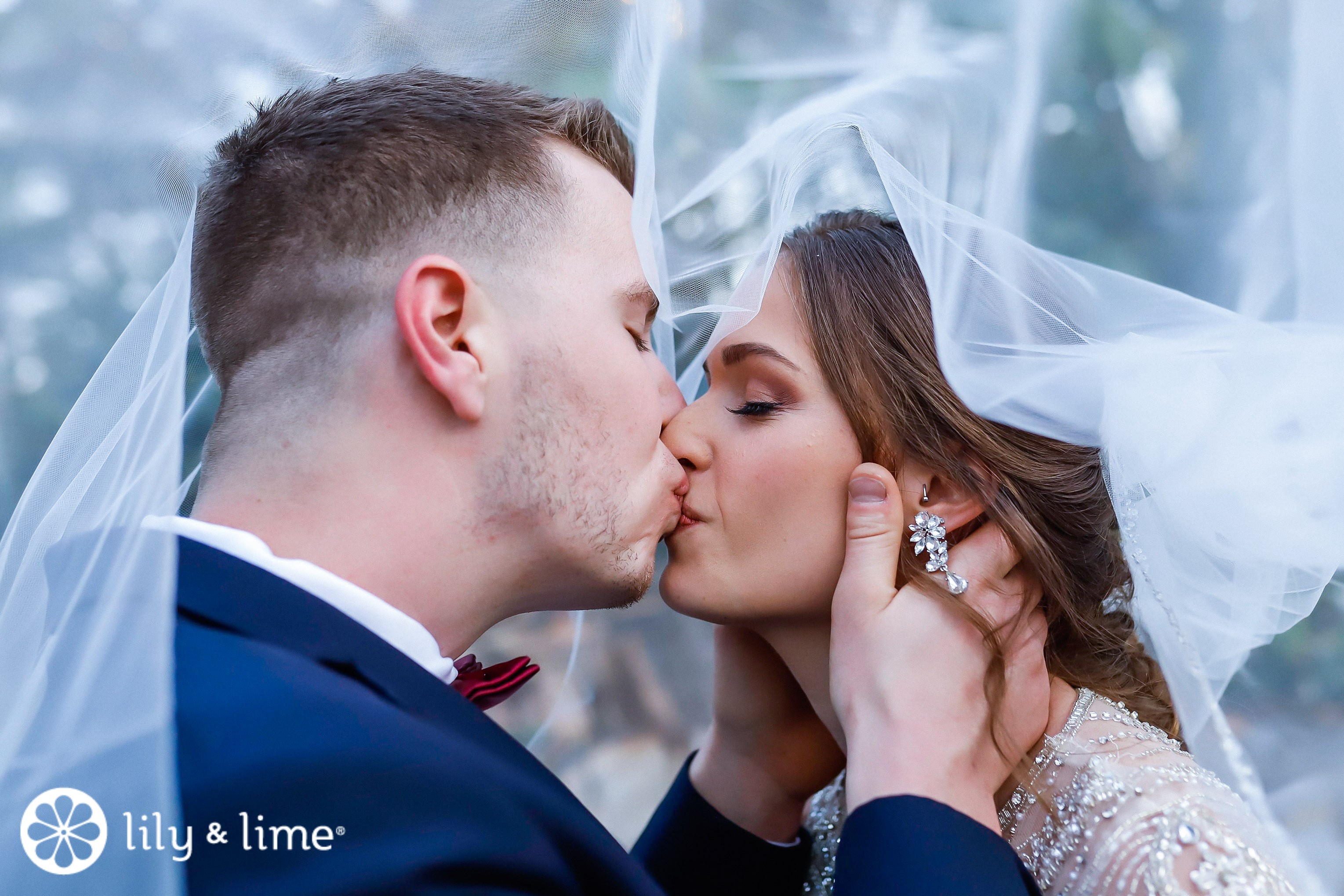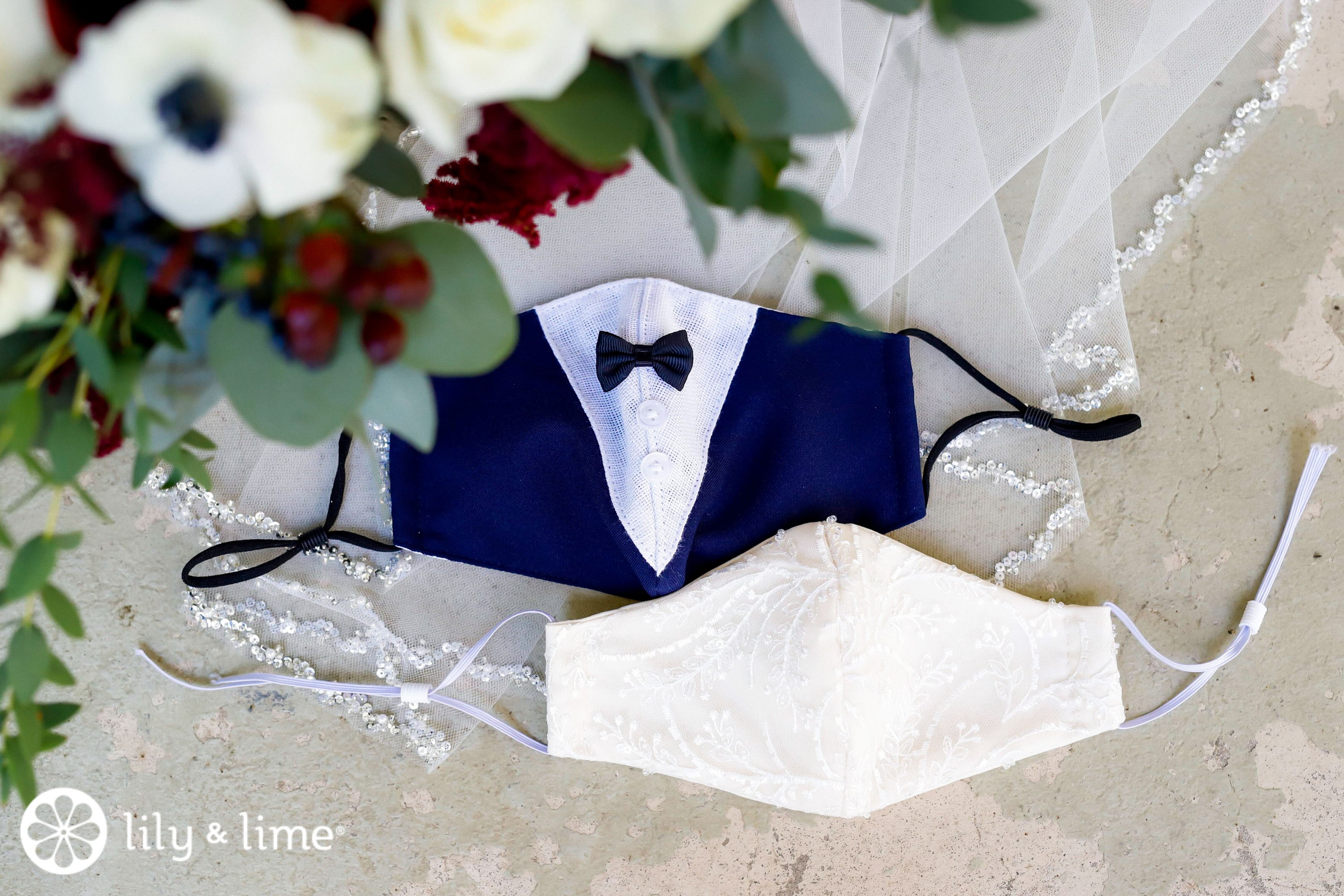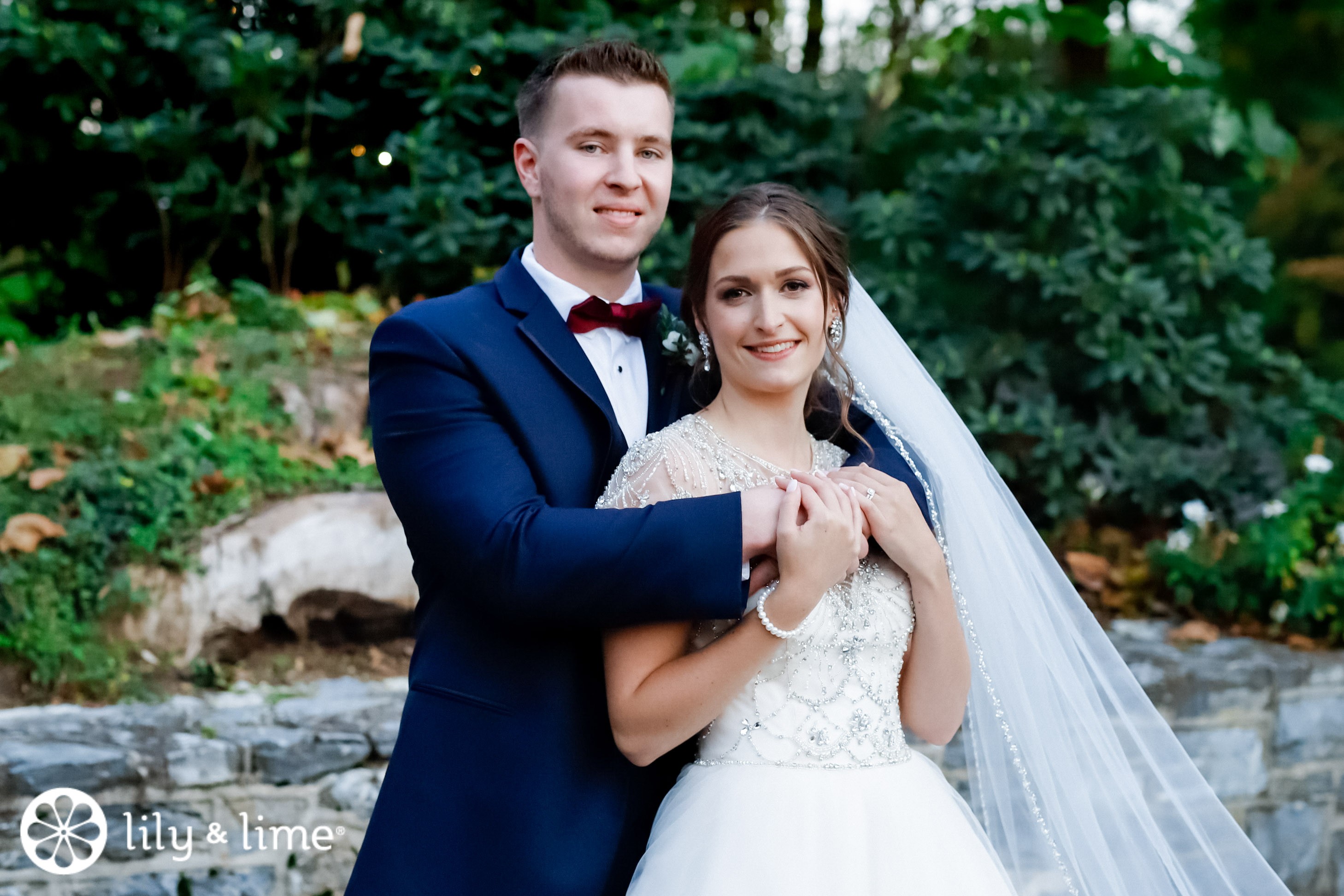 Nothing is more beautiful than having found someone whom you don't have to pretend with... Right? Someone around whom you can be yourself with and let them be themselves as well! Someone, who loves all of your insecurities, flaws, and scars, and still chooses you over and over again! With that special "someone" there is always a feeling of comfort in the air, no matter what! The world seems better and brighter when that special someone is around. And that exact feeling is called "love". Being in love is all about sharing dreams, tales, pain, effort, time, happiness, a home, and a life that you both envisioned together! The moment you find the love of your life is when you actually feel that instant sensation in all your soul that you are definitely meant for each other! And the question of a lifetime together… forever? Yeah, definitely forever! That is exactly what our professional and affordable wedding photographers got the chance to witness in Harrisburg when they met Michelle and Jeffrey. They both were a beautiful and sensational match made in heaven! Everything about them was incredible! The love that they both shared for each other was gracefully showing up on their face in every possible way.
Being in the business of creating memories that last for a lifetime that always take people back down memory lane whenever they flip the pages of their wedding album, we have seen a lot of love, and in every form! But, with this lovely Harrisburg couple, it was actually different! Everything about this couple was incredibly amazing. The love, affection, passion, and everything in between that they both share for each other was clearly visible on their faces! Like one can actually see their faces and will be able to tell that these two heads are deeply, madly, and truly in love with each other! There is nothing in the world that gives immense happiness and pleasure to our experienced and affordable wedding photographers than to document a wedding that is nothing but all about love and love only! Michelle and Jeffrey's wedding was all about that only!
Remember when Louise Cuddon said "I'll be there my darling, through thick and through thin
When your mind's in a mess and your head's in a spin…" we all felt that, and Michelle Jeffery made this come true on their wedding day! Being in love is extremely beautiful. We can say this just by looking at our couple's lovely and glowing faces! Every moment of Michelle and Jeffrey's wedding day was full of love, laughter, and endless happiness, just like their wedding season. Our lovely head over heels in love couple choose the season of fall to host their memorable and romantic wedding! The beauty of this season is incredible which can't be explained in words! When the trees are shedding their leaves, and everything is all about yellow, orange, brown, including the other dark tones, it's just flawless and mind-blowing! In short everything about this romantic time of the year is just amazing, swoon-worthy, and picture-perfect! There is no denying the fact that the fall season is all about love, tenderness, and warmth! Michelle and Jeffery's fall wedding was full of all these elements! And our professional wedding photographers in Harrisburg had a great time capturing this lovely couple's wedding day in the best of frames!
Before we go ahead and tell you about every teeny-tiny detail of Michelle and Jeffrey's wedding day, let us give you a brief introduction about their wedding venue! For their memorable Harrisburg wedding celebration, Michelle and Jeffery chose Riverdale Manor as their Harrisburg wedding venue! Featuring unparalleled beauty and charm, a wedding celebration at the Riverdale Manor is nothing short of magical! Gracefully situated on the Conestoga River, Riverdale Manor is an award-winning wedding venue in Harrisburg offering picturesque backdrops with endless photography elements to make a wedding day celebration an elegant and alluring affair to remember! It was a treat for our Harrisburg and suburban wedding photographers to document Michelle and Jeffrey's wedding at this prime and pristine location! Being located just outside of the lovely cities of Philadelphia and Baltimore in Lancaster, PA, your wedding guests will not have any inconvenience to reach your wedding location on your wedding day! Rolling over six acres of expansive and luxurious space, the Riverdale Manor wedding venue is specially curated for all those couples who are looking for a unique and memorable wedding experience. Just like our lovey-dovey couple, Michelle and Jerrefry, their wedding venue was also full of romance and extremely unique! The well-manicured and immaculate grounds of this elegant location along with the historical and vintage giving vibe architecture, and commendable service will undoubtedly create a remarkable experience that neither you nor your wedding guests will ever forget in their lifetime! With stunning outdoor wedding ceremony spaces along with fantastic indoor wedding reception space with the space to welcome up to 200 wedding guests, the Riverdale Manor wedding venue in Harrisburg is an extraordinary location to host a memorable wedding in full style! The versatility of this wedding venue features backdrops for every style making it an ideal location for every wedding theme! It was your Michelle and Jeffery's big and special day, and the Riverdale Manor was the only place that made their dream wedding come to a lively and beautiful reality! Well, if you don't believe what we are saying here, then we think their wedding portfolio will do the magic and make you believe that this is the place where dreams come true!
Just like our chirpy and bright couple Michelle and Jeffrey, their fall wedding day was just perfect! Filled with the soft glow of sunlight and bright smiling faces, everything about their wedding day was just marvelous! The wedding photos captured by our professional photographers are the living proof of their incredible wedding day! To start the day, our wedding photographers in and around the Harrisburg area captured some detailed shots of our bride and groom's wedding rings that were creatively placed over their vows holder along with our bride's stunning wedding veil! Jeffery and Michelle's wedding day had too many personalized and DIY elements! Their wedding vow holder had their names along with their wedding date mentioned over it! After their wedding rings, our talented wedding photographers captured our couple's wedding shoes in the most artistic frames! For his wedding shoes, Jeffery chose to wear simple and elegant tan brown Florsheim shoes with laces that were perfectly placed next to his maroon-colored bow tie, wedding vow holder, and wedding ring! All the elements together created a perfect frame for our wedding photographers to capture our groom's getting-ready attire in a detailed frame! Whereas on the other hand, our gorgeous bride shopped for a richly embellished vamp and slim ankle strap white-colored high heel sandal that was a perfect pair of bridal heels to compliment a graceful evening look!
The actual fun of Michelle and Jeffery's big day now begins! You can sense all the fun that our beautiful bride is having with her bridesmaids before everyone gets ready for the big day! Before our stunning bride decided to get all decked out for her big day, she posed for some casual and fun-filled pre-wedding photos with her lovely bridesmaids! Their floral printed robes did bring some spring vibes to the season of fall. There was a cute candid picture of Michelle in a white floral robe while her maid-of-honor in a blue floral robe sharing a look of happiness. Candids are always the best as they capture the raw emotions in the best of frames! Once the pre-wedding photography session of our bride and her gorgeous bridesmaids was done, Michelle slipped into her stunning white wedding dress while her M-O-H helped her in getting ready for her big and memorable day! Getting ready portraits of a bride is mandatory for a wedding album! Our experienced Harrisburg wedding photographers did a fantastic job in documenting the getting-ready shots of Michelle. She really looked charismatic and enhancing at the same time! We love the way Michelle's M-O-H helped her in buttoning and zipping her wedding dress! That was really cute and adorable!
For her wedding day bridal look, Michelle slipped into an impeccable white ball gown wedding dress with alluring beading embellishment details. The illusion diamond-shaped cut-out back details of the wedding dress were indeed a sexy way to bring out her inner diva in the most glamorous way! Michelle kept her bridal look very subtle, elegant, yet breathtaking! She kept her hair side-parted and half done adorned with some floral hair accessories. The loose curls on the front framed her face and highlighted her beautiful facial features! Her minimal make-up look was enough to steal Jeffery's heart all over again! She paired her entire wedding day bridal look with drop earrings, a pearl bracelet, and a long wedding veil! While she was getting all decked out for her day, our photographers did a mind-blowing job in capturing some great bridal portraits for our bride to cherish later!
Jeffery looked nothing but handsome and charming in his groom's look! For his wedding day groom look, Jeffery wore an ink blue suit paired with a crisp white shirt. The white pocket square, rose boutonniere, and that maroon-colored bow tie looked amazing on him! He was all ready to set endless hearts on fire with his dashing look! There was no denying the fact that Jeffery complemented our lovely bride Michelle from head to toe in every possible way!
We all know that a fall wedding is incomplete without some rustic elements and most importantly the iconic pumpkins! Every detail of Michelle and Jeffrey's wedding gracefully highlighted the fall ambiance in the best way! From big to small, from white to orange, their wedding decor has variants of pumpkins! Though now the world is becoming a better and safer place to live as more and more people are getting vaccinated for COVID-19, Jeffery and Michelle's wedding did have a signboard, mentioning "Please wear a mask, when not seated"! Well, that was indeed a great gesture as it showed their care and concern for all their loved ones! That big white pumpkin montaged with "Mr. & Mrs. Gravener" along with their wedding date was really a great creative and personalized addition to our couple's wedding day decor!
Finally, the big and most awaited moment came, when Michelle walked down the aisle looking nothing short of an angel in her stunning white wedding dress! With her every step towards him, our photographers were able to witness the excitement on our groom's face. They had an indoor wedding overlooking the panoramic beauty of the outdoors in a rustic ambiance. Their wedding arbor was garnished with seasonal blooms with shades of red, white, and green, just like Michelle's bridal bouquet! Their vow-reading moment left everyone in awe with teary eyes, and our wedding photographers captured all those beautiful moments in stunning frames! Their first kiss as a newly married husband and wife left everyone swooning and hooting over them! That exact moment was flawlessly captured by our professional Harrisburg wedding photographers!
We all know what happens when the wedding ceremony is over! It's time for a photography session! Our couples posed with their family members for some formal family photographs along with their squads! Michelle's bridesmaids choose to wear maroon-colored long maxi dresses, whereas Jeffery's handsome groomsmen rocked their coordinated wedding day look with ink blue suits, a white shirt, and a maroon bow tie! Not to forget those little adorable cuties, the flower girl and the ring bearers, they too looked so adorable that our photographers just couldn't stay away from them! Once the formal family photography session and fun-filled photography session with their gangs were done, Jeffery and Michelle explored the outdoors of the Riverdale Manor and posed for some really great and romantic couple portraits! Their cute laugh, romantic kiss, hand-holding moment, hugging each other, and everything in between was perfectly captured by our creative wedding photographers in Harrisburg! Amongst all the photos we do have some of our favorite shots that we can never forget! That very picture where Jeffery and Michelle were sharing a romantic kiss while her wedding veil was gracefully flowing in the air and covered their heads was nothing short of magical! Our newly married couple did not leave any stone unturned with our professional wedding photographers at the Riverdale Manor wedding venue! They made the best of every moment at this stunning Harrisburg wedding venue!
As the night approached, it was time to flaunt some dance moves and set the dance floor on the fire! Our couple chose to have an indoor wedding reception surrounded by their loved ones who were extremely happy and were jumping out of joy as they raised the toast for the newly married couple! Just like our couple everything about their detail was simple yet elegant including their two-tiered white wedding cake garnished with white flowers and green accents! Our lovely couple shared some romantic dance moves on the dance floor while our photographers captured the best shots of their first dance moment! Of course, it was a fall wedding, and their dessert table had too many delicious fall season treats for their wedding guests to relish every moment of their celebration!
As the night was all set to engrave this day in its memory forever, our couple made the night to remember with some assistance from our Harrisburg wedding photographers! Their night couple portraits were straight for the books! They just looked fantastic with the lighted tree in the background! Words are not enough to describe the beauty of their night couple portraits! Now that Jeffery and Michelle had their first dance and cut their wedding cake, it was time for their grand finale! They had an exciting and dramatic sparkler wedding day exit! And not to forget the last kiss that our photographers captured under those glitters and sparklers was nothing but whimsical!
Once in a while, our team of talented and affordable wedding photographers does get the chance to capture the love and romance that is beyond the words! Jeffery and Michelle's wedding was one of those! We wish them endless and bright days of summer, the fresh breeze of winters, beautiful shades of fall, and chilly and cozy nights for winters for the rest of their lives!