10 Boutonnieres We Love for Summer
August, 13 2021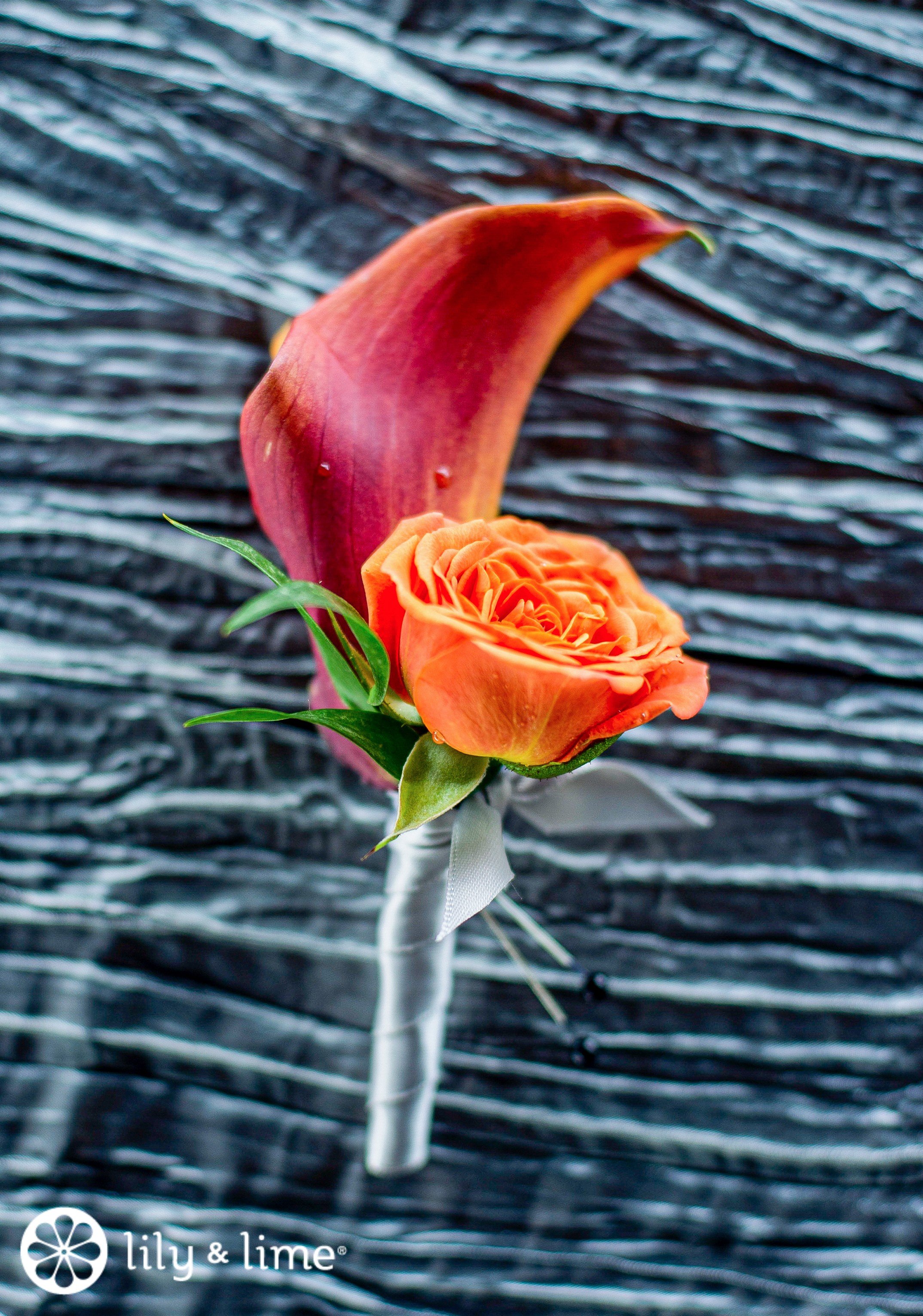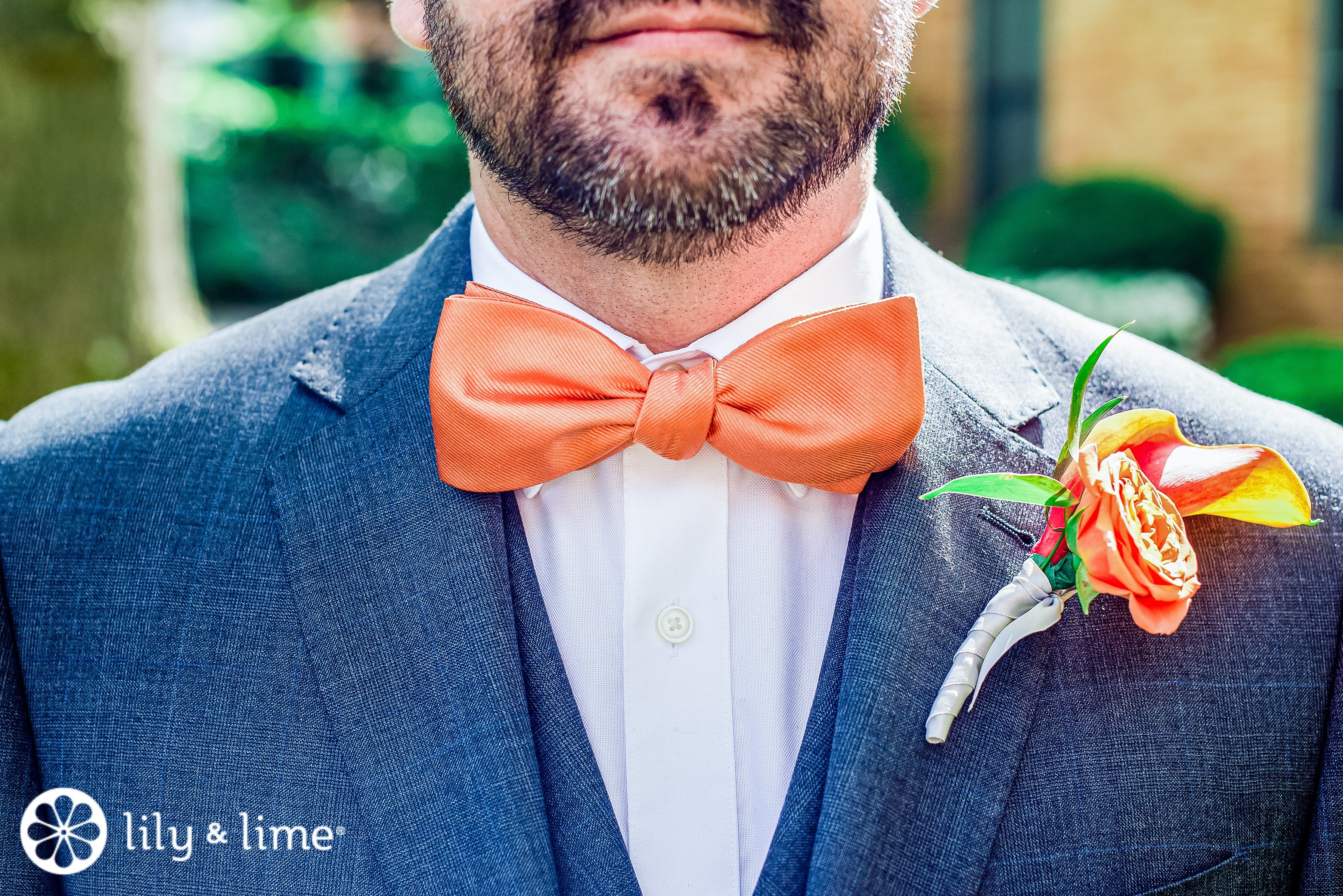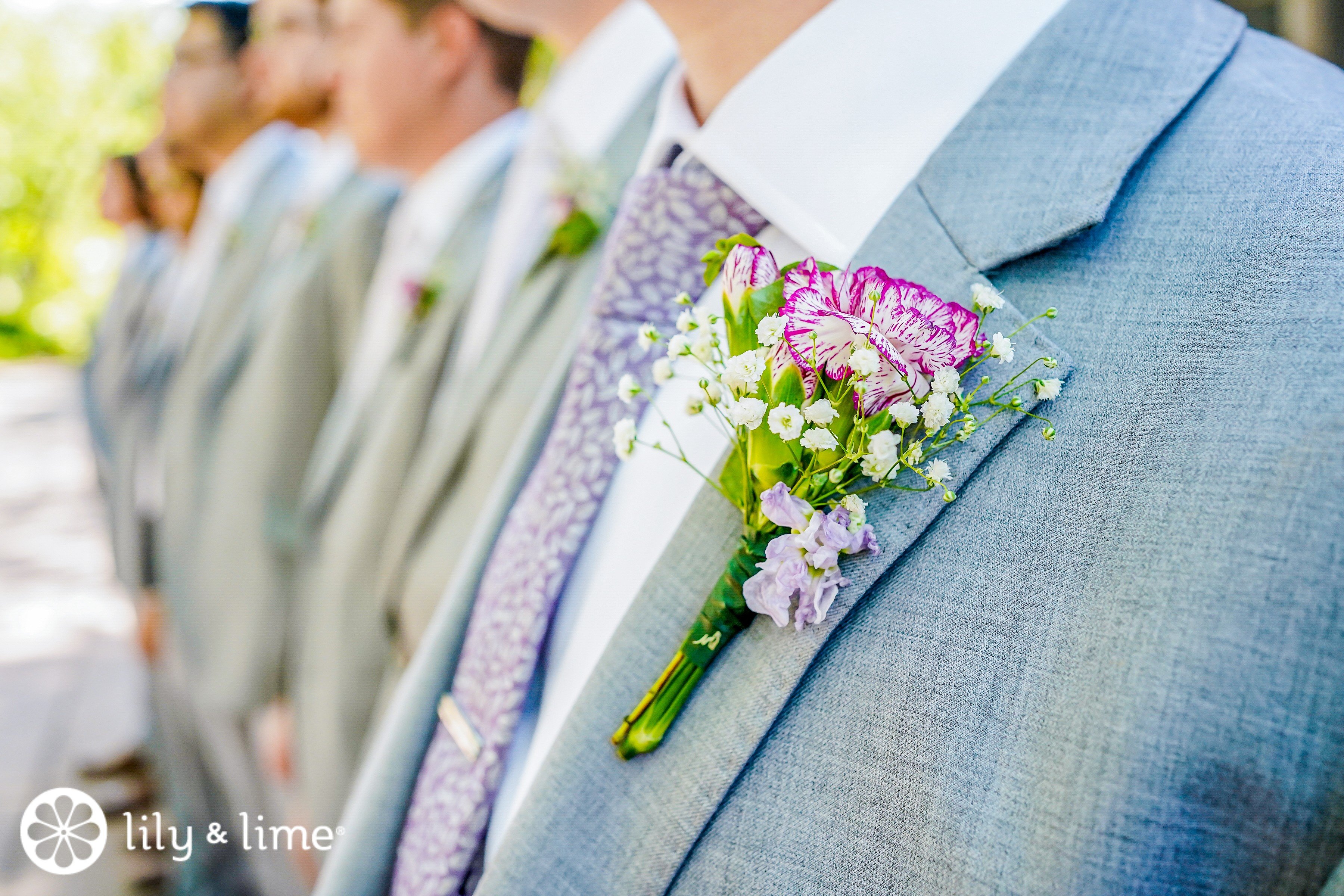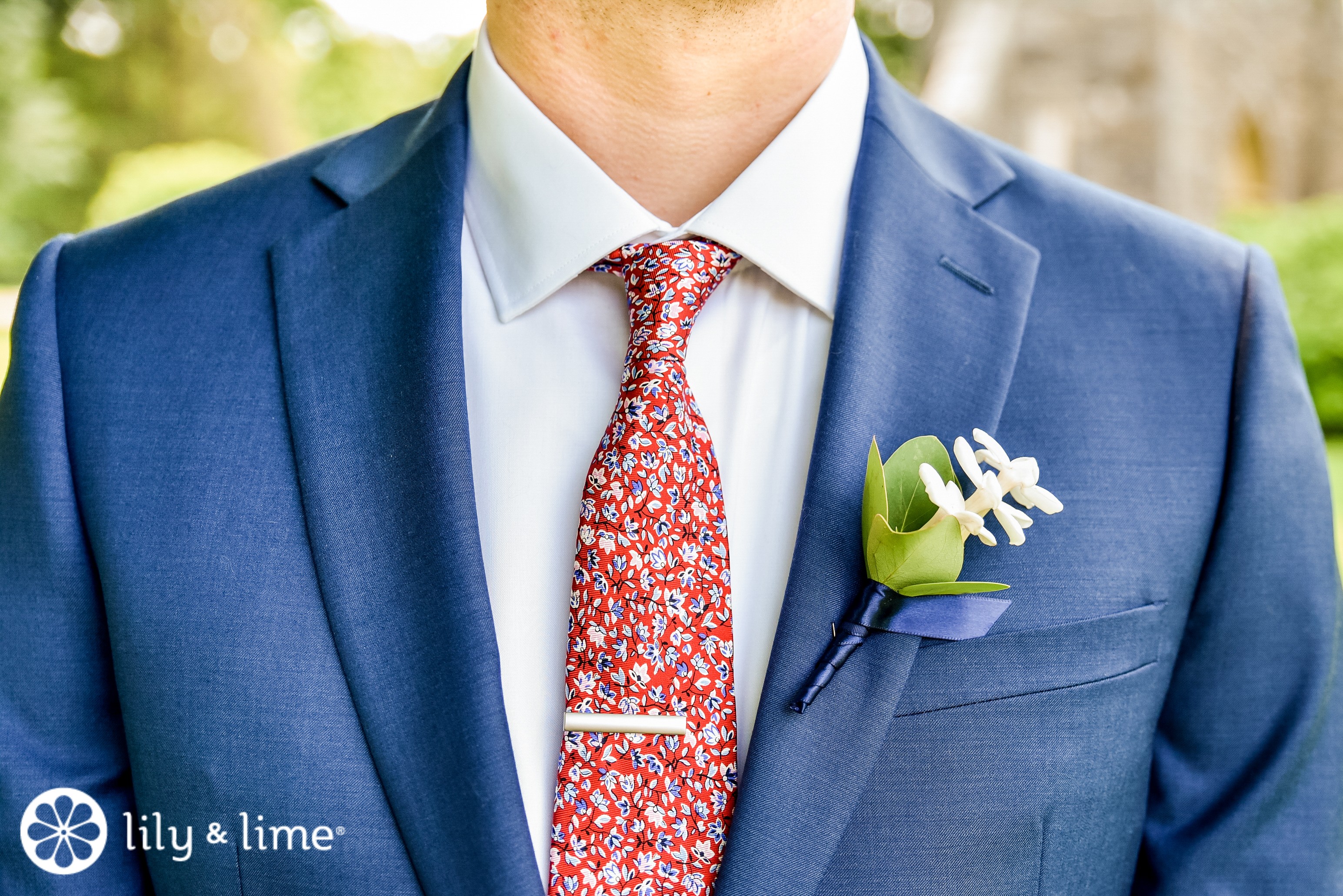 What is summer but a platform for flowers to put on their best show? The relationship between summer and summer blooms goes way back, and the world just comes alive in the summer in all the glorious colors! Speaking of flowers, the relationship between flowers and weddings goes back a long time too and since the first recorded weddings, natural ornamentation like flowers and greenery has been used, and it seems to have done the job well for years now. However, summer brings in a whole lot of exciting flowers, which makes picking your choice of flowers a lot more of an exciting endeavor. While when we talk about flowers at weddings, we usually think about wedding decor, centerpieces, or bridal bouquets, but today, we have a different agenda at hand! We are here to talk about wedding boutonnieres that we are loving this summer.
While most often than not, wedding boutonnieres that the groom or the groomsmen wear reflect the bride's bouquet, it can also bring a whole lot of personality of its own to the party. Boutonnieres sure carry that floral element from the surrounding into the groom's attire, but it can also be incredibly personalized and special while staying true to the theme. Whether you are a bride searching for the perfect boutonnieres for your sweetheart or you are the groom scouring the options available to you, we have some perfect options for you to look into.
Quiet sophistication: There is something timeless and eternally sophisticated about a simple rose boutonniere, and it is something that you can never really go wrong with. If you are working with a classic wedding that is traditional and sophisticated, a lone white rose works beautifully, or you can add color as per your wedding theme. Tie it up with a satin ribbon and finish off the flair perfectly! We promise it will up the look of any suit and will work well with any bridal bouquet.
Go dark: Summer doesn't have to mean pretty pastels and soft-as-cloud hues. For a wedding with a darker color palette and jewel-toned schemes, go for maroon ranunculus bud boutonniere or evergreen hues and a touch of mustard to bring out the dark hues in the wedding theme. Lean on to dark colors and finish off the look with a dark ribbon or lace to commit to the wedding theme. Dark boutonnieres are becoming more and more popular in summers as couples are stepping out of the box and opening up to darker colors even in summer
Boho succulents: For all nature-loving couples with their earthy green weddings, succulents in bouquets and boutonnieres are becoming more and more common. Succulents are undeniably having a moment, whether it is wedding decor, wedding favors, or as a part of the bouquet or boutonnieres, and we are loving the light and refreshing personality it adds to a wedding! Perfect for an outdoor summer wedding, adding succulents will add a whimsical and natural element to your wedding day!
Simple elegance: More and more couples are switching out their wedding bouquet with elaborate blooms to wispy and fragrant herbs, and adding a simple herbal boutonniere to your wedding attire works particularly well for a farm wedding, rustic wedding, or a garden wedding! Not only does the gorgeous selection of herbs add greatly in terms of lightness and all the summer vibes, but it is also fragrant and offers a delicate scent and a pop of color to the groom's ensemble. A lavender boutonniere works especially well with a gray suit, you can choose from thyme, oregano, sage, eucalyptus, and chamomile and weave it into your wedding theme!
Rustic Style: Go for some rustic boutonnieres by wrapping up your favorite rustic blooms or wildflowers in burlap, twine, or delicate lace. Whether you are choosing daisies, button mums, or romantic peonies, give them a rustic glow-up with some creativity. The burst of color will blend well with a khaki or linen suit, perfect for an outdoor barn wedding. Keep things rustic, charmingly imperfect, and natural for the real charm to show up!
Clustered baby's breath: There is something about baby's breath that does justice to every wedding look, looking frail with its barely-there composition and airy summer vibes while still adding so much to the overall look. A perfect example of less is more, the baby's breath is ethereal, and natural-looking, while still being playful and malleable enough for any wedding color or theme. Sprayed with a fun color or natural, a clutter of baby's breath will never disappoint.
Just greenery: While we love flowers, there is something so refreshing about summer wedding boutonnieres that are just based on greenery. It is soothing, refreshing, and visually simplistic, something that most couples appreciate during the hot summer days. You can bundle together a variety of greens to add layers of hues, or you can go for one single type of greenery, but you can never go wrong when you go with greenery as your choice of material for your boutonniere. Your choice of greenery could include the tree fern, eucalyptus, etc., and add texture with scabiosa pod and silver brunia, but the options are inexhaustible!
Tropical vibes: Bring the coastal vibes to your summer wedding by adding blue and yellow tropical blooms to your boutonnieres. Whether you are hosting a tropical-themed wedding or a destination wedding by the beach, let the beach be part of your wedding guest list by incorporating tropical touches throughout your wedding flowers of choice. While you can go with a riot of different colors for your bridal bouquet, the boutonnieres need to handle it well, while still communicating the message effectively. Go for bright oranges, yellows, and blues for all the cheerful coastal vibes!
Paper windmills: Feeling all the summer vibes but don't want to go the floral route? There is something about a paper windmill boutonniere that gets the message across quite well without looking irrelevant. With the warm nautical vibes and the nostalgia of childhood days, paper windmills are perfect for an outdoor wedding with a nautical-inspired theme or a rustic flair! You can have this to reflect your wedding colors or go for something entirely out of your wedding color palette, and we promise that the finished look will be dashing!
Summer Berries: Wear the summer produce in your ensemble by inviting the lush beauty of the season with a delicious summer wedding boutonniere with viburnum berries, freesia, and pink ranunculus. We especially love this style of boutonniere paired with a black or navy suit. Summer berries not only add color and texture to your boutonniere but also adds freshness and uniqueness that a floral boutonniere misses out on. Perfect for a wedding where the wedding colors are rich and layered, summer berries are something that you might want to give some thought to!
Vintage Chic: For a chic vintage wedding, summer wedding boutonnieres compiled with white ranunculus and thistle will go amazingly with simple and elegant bouquets and subdued color palettes. If you are looking forward to a wedding with pure whites and pastel hues, this might be the perfect touch for the groom's outfit. It is charmingly whimsical while still being classic, making these summer boutonnieres a winner in our eyes. If you are hosting vintage and rustic weddings and want an ethereal feel to your wedding day blooms, this is the way to go about it!
Dry flowers: Summer can easily wilt your summer blooms, so you can avoid that by choosing some dried flowers instead. This especially works well for a boho or desert-themed wedding with pampas arbors and dried flowers in the bridal bouquets. Whether you choose dried baby's breath, Queen Anne's lace, bleached bunny tail grass, or tufts of pampas grass, rest assured that your ensemble will be looking striking and aesthetic as ever. Dried flowers also work especially well with a neutral-themed wedding as it adds no unnecessary color, but plenty of texture!
Something personal: Wear your passion in your lapels, literally! Your wedding day is a day to be uniquely you, so don't hold back on your self-expression. If you want to pay tribute to a lost one in your family, wear a photo pin or something that signifies their presence. If it is something that is personal to you and your lover's interest, whether it is a personal joke or a shared passion, display it on your boutonniere. It doesn't have to be all floral and aesthetic, but can be deep and meaningful too. The best thing to do is to have a talk with your partner so that you are both on the same page about it.
Citruses: Flowers in citrus hues are disarmingly refreshing and work really well with the warm summer months. Add fresh greenery to the citrus hues like orange, tangerine, or yellow, and watch how the combo lifts the vibe of the wedding single-handedly! You can go for bright orange orchid boutonnières or elegant orange rosebuds and watch the colors pop against a jewel-toned suit. On the other hand, worn with a gray linen suit, it adds airy freshness to your summer outdoor wedding!
Bright with billy balls: Team yellow billy balls with dusty miller, and let it bring its own sunshine to your wedding day. Charming summer colors, beautifully unexpected, unique, and gloriously charming, this combo works especially well for a happy and bright yellow-themed wedding and is tied with twine dresses up the groom's lapel quite well. If you want to perk up your wedding day with a spring of bright yellow flowers, you can't go wrong with these beauties!
Paper blooms: Don't want to deal with wilting flowers? Go paper! Make your own DIY boutonnieres from crepe paper to pin on your lapel on your wedding day, and attach it with gorgeous bronze safety pins, and you will have all eyes on you! There are many sellers on Etsy that you can buy these cute and sustainable paper boutonnieres from, and you can also make it a fun bonding activity to tackle with your partner. No matter which route we go, there is no denying that your paper flowers will be just as charming as the real ones!
Beachy vibes: Have been dreaming about your beach wedding for a while now? Invite the sea over by sporting beachy seashells, which will make you feel like you are on a vacation. You can go for a seashell boutonniere for a beach-inspired one, and we promise the wedding theme will not be lost on your guests! Go for a light-colored suit to really carry the vibe home, and you are ready for a beach wedding! Can it go any more "summer wedding" than this?
Fabric blooms: If flowers are not doing it for you, or you want a wedding boutonniere that can serve well as a wedding keepsake that you can treasure forever, go for fabric flowers! Whether it is shaped like tiny pinwheels or it is arranged in tiny rosebuds, fabric flowers are ready to have a moment as couples are going for more sustainable boutonniere options, while still making it bright and colorful for a summer wedding! Also, with fabrics, you get the opportunity to bring in more fun textures and prints which cannot be mirrored in real flowers!
Go woodsy: Hosting enchanted forest-themed weddings and looking for the perfect boutonniere? Taking inspiration from the forest forages and going for a woodsy look is something that you can't go wrong with. Go for bunches of viburnum berries, raspberries, ferns, and millet, making it a full and slightly unkempt bunch of forest forage pinned to the lapel! This looks charming and gorgeously whimsical, something that your wedding theme will appreciate. With more and more elopement and intimate woodsy ceremonies, this can be a popular selection to consider!

Boutonnieres may be a small addition to your wedding, but it sure packs a huge impact and they might be small, but they can make a big statement on your wedding day. While the listed ideas are perfect for a summer boutonniere, don't hold back from expressing yourself in the way which feels most true to you! Use these wedding boutonniere ideas as inspiration for your own, and put your own touch to it. Whether it is a fandom that you wear with pride or a tribute you want to keep close to your heart, make your boutonnieres work for you, while still matching the rest of your wedding flower arrangements. The right boutonniere will not only complete your (or your man's) attire with the perfect flair but will tie in the aesthetics of the wedding in a small yet impactful manner.