Kyra & Quentin's Las Vegas Wedding Day: A Timeless Affair
July, 6 2021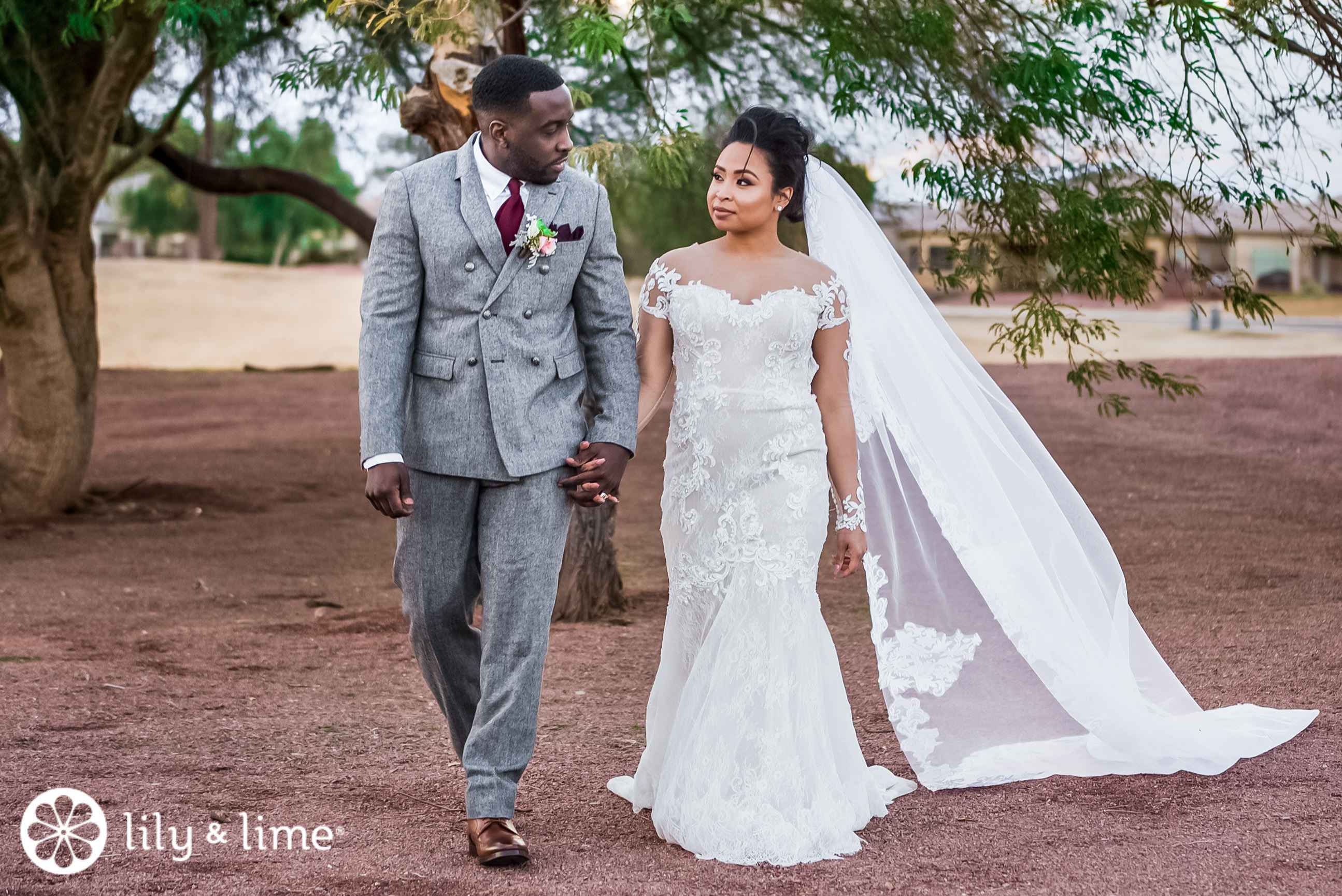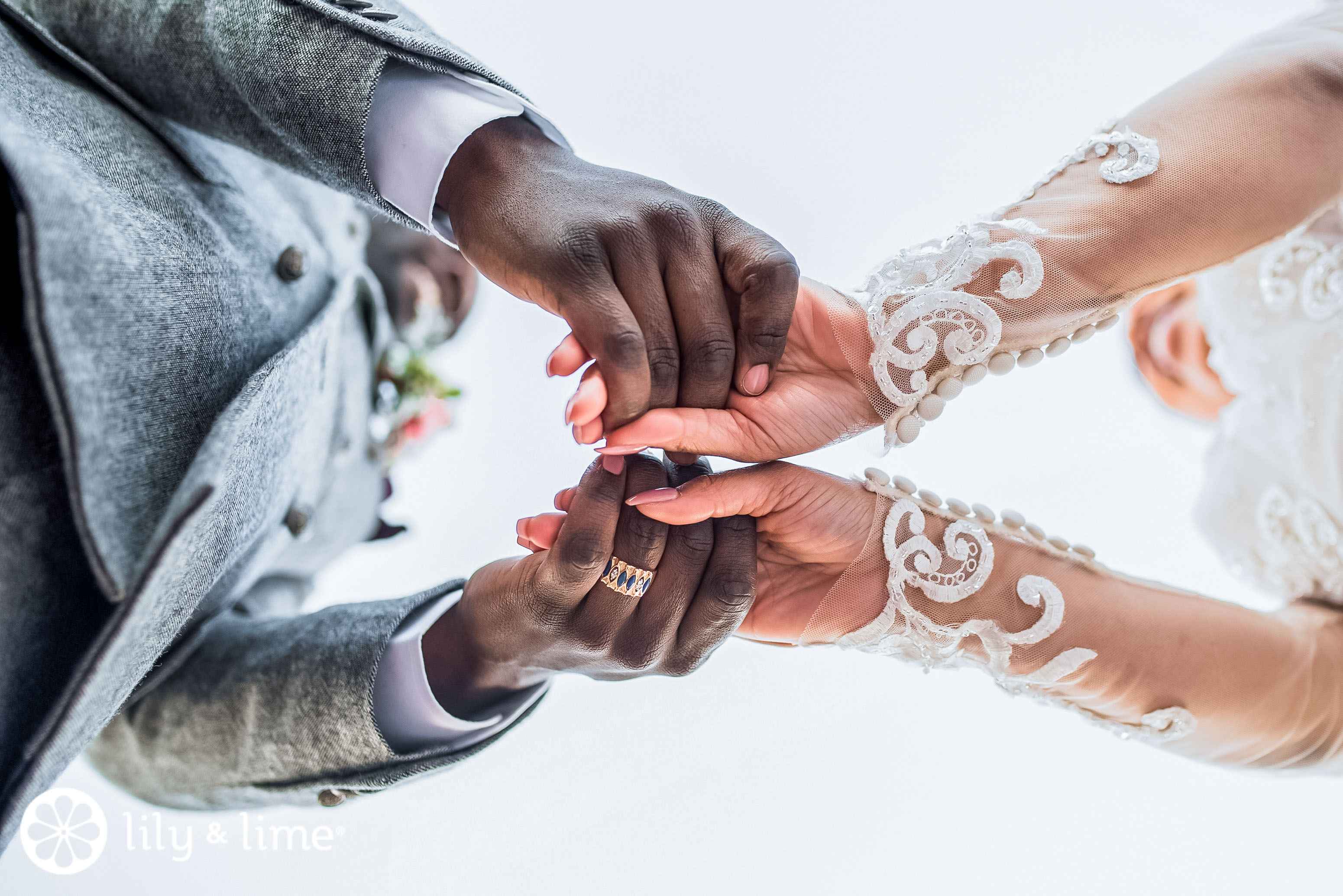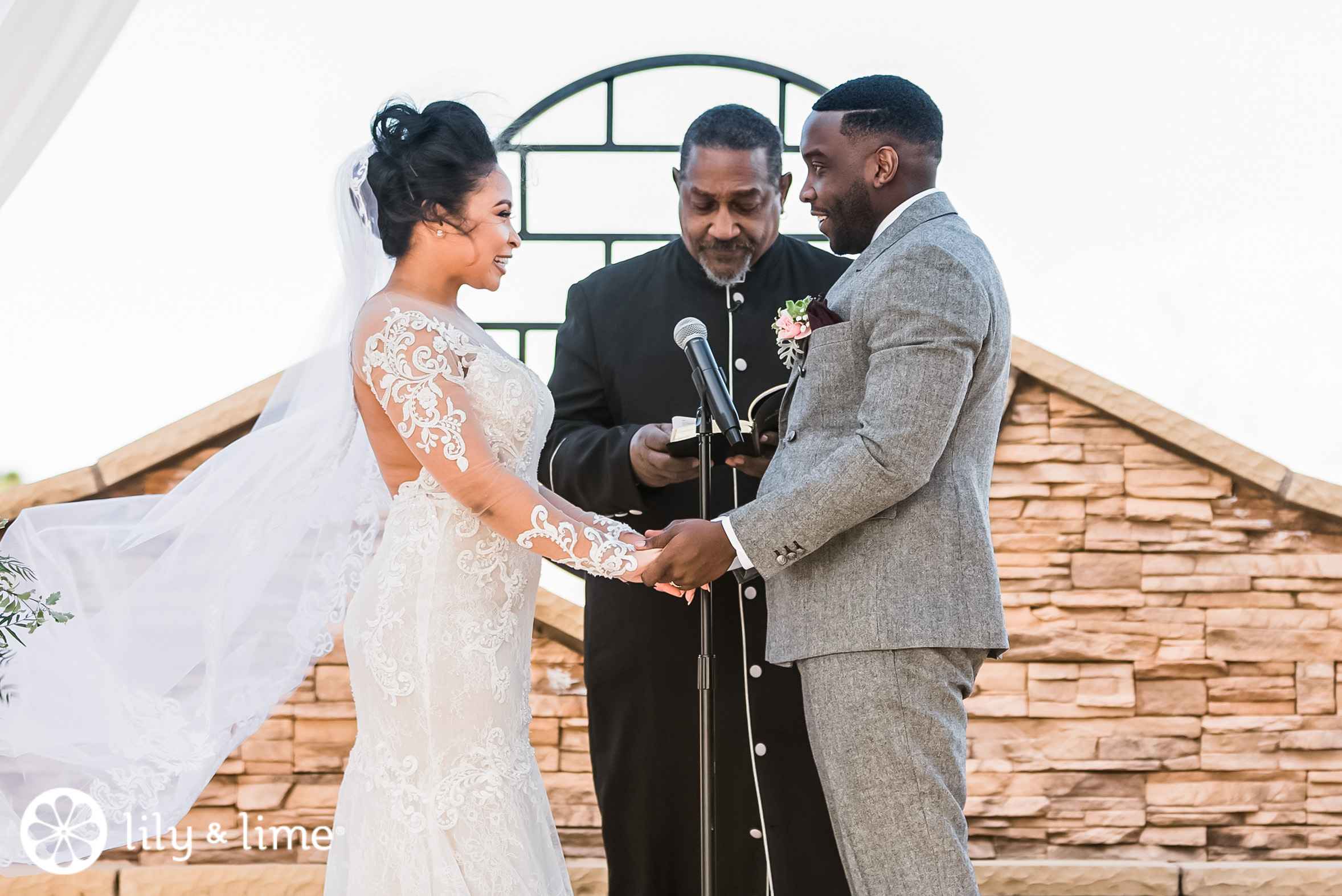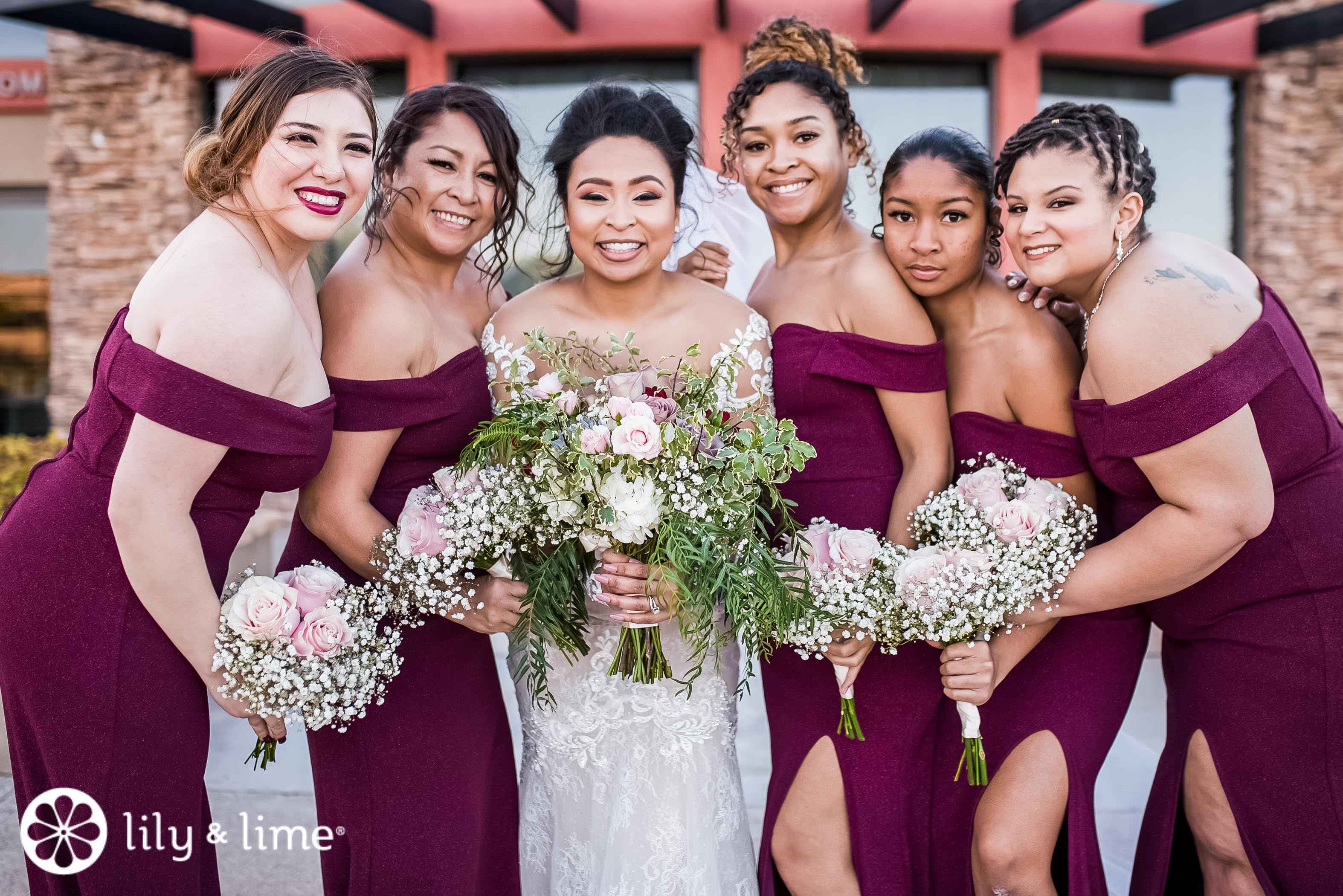 As the famous and incredibly romantic Indian actor of all time, Shah Rukh Khan, once said, "There is no right time and right place for Love...it can happen any time!" Indeed, what he said was and is absolutely true! There is no perfect season or day for you to fall in love! It just happens in the blink of an eye! Love is all around us. Love has been there at the beginning of time, and it will be there until the end of the world. You never know when or where you are going to meet the love of your life, but trust us the moment you will see them you can actually feel all those cliché romantic things happening to you, like the touch of breeze over your face, the butterflies in your stomach, the sudden blush on your cheeks and everything in between! There are times when you will just bump into people and voilà, they become your life! Love is indeed one of the most beautiful emotions an individual will ever experience in their lifetime!
Talking about the perfect time to fall in love, then here are our thoughts on it! There are certain things that mark a year and make each month meaningful for endless things. Like, the month of January reminds all of us of the new beginning, a chance to start off fresh, and cold winter days filled with lots of comforting food to warn the coldness surrounding us! And February reminds us of the month of love when couples who are head over heels in love with each other can actually feel the love in the air! It is the month when two people confess their love for each other and plan their happily ever after! February is indeed a perfect month to celebrate timeless and never-ending love, seeing as how Valentine's Day falls in the middle of the month. It is also the month when couples get engaged and also tie the knots. Because this beautiful month has a refined and romantic flavor of winter while also hinting at the promising forthcoming spring season! This month is very much special to our lovely couple, Quentin and Kyra, too! Kyra and Quentin decided to start the next chapter of their lives together as husband and wife on February 15!

Just like every other couple, Quentin and Kyra too desired to have a fairytale wedding in Las Vegas, and we feel lucky to be chosen by this amazing couple to witness one more wedding in this enchanting city! Getting to capture one beautiful wedding after another is truly a gift for our professional wedding photographers, which neither they nor do we take lightly! It is always fascinating and exciting, to be able to snapshot the romance between two people who live in their own little bubble and are all ready to celebrate their love and union with their chosen near and dear ones! Quentin and Kyra's Las Vegas wedding portfolio is live proof of timeless romance captured in the most artistic frames to be cherished for the rest of their lives! We and our affordable wedding photographers loved the way their beautiful faces were lit up as they both went through the day, knowing that they have promised each other countless days of promising sunrises and hopeful sunsets! Our Las Vegas wedding photographers definitely loved the sheer celebratory feeling that reflected through their Las Vegas wedding venue and more than anything, we loved the tranquil energy and elegance that they brought to the table, which was indeed a refreshing change in this cynical world. We can assure you that Kyra and Quentin's Las Vegas wedding will have you rooting for them, even if you are a visitor sitting miles away and thinking of getting hitched in this charming and full-of-life city!
Las Vegas, well this alluring and fascinating city does not need any elaborate introduction! Dubbed as the wedding capital of the world, Las Vegas is the most popular wedding destination by far, with approximately 120,000 weddings happening throughout the year! Las Vegas is not only about slot machines, glitzy and sexy neon lights, and partying the night away, in between all the casinos and free-flowing booze, there is a bucket full of locations that are ideal for photography purposes, especially for engagement portfolio! Trust us, there is no shortage of incredible and fantastic photo spots in this Sin City!
From luxurious and extravagant themed hotels that are specially designed to look like replicas of some of the most famous cities and countries in the world, including Paris and New York City, to colorful art installations, panoramic city views, along with those mind-blowing natural desert landscapes, Lag Vegas is a muse for every wedding photographer. As the Entertainment Capital of the World, every corner of this city offers something distinct to our wedding photographers in and around the Las Vegas area to capture in picture-worthy frames! Weddings and Las Vegas go hand in hand. Las Vegas wedding venues are encircled by city lights and world-class attractions, making it an ideal location for a couple's wedding day! No matter which wedding venue you are choosing for your memorable wedding day, trust us, it will be an absolute dream come true for any couple! Coming back to our lovey-dovey couple, Kyra and Quentin's wedding venue in Las Vegas, it was a one-of-a-kind wedding venue in Las Vegas, Nevada! So, catch your breath as we are going to offer you a sneak peek of this lovely couple's special day and show how the magic of romance unfolds on their special day at Stallion Mountain by Wedgewood Weddings!
Nothing says dreamy like an enchanting golf club wedding venue to elevate your already perfect day! Trust us, we and our talented wedding photographers in Las Vegas and the suburban areas were highly impressed with the outdoorsy couple's chosen venue! Quentin and Kyra had already set their hearts on an outdoor wedding ceremony filled with endless natural light and majestic views of the Stallion mountains in the background! Only a minute from the infamous Las Vegas Strip, the Stallion Mountain wedding venue will make you feel like you have hit a wedding jackpot in the desert! This classic and high-end wedding venue in Las Vegas lends a laid-back vibe with striking views, stone accents, and rolling greens, a picturesque backdrop for a whimsical wedding photography experience! The greatest perk of hosting your wedding day at Stallion Mountain is that all your wedding guests will get the chance to experience a serene escape from the city but yet will be able to relish all the action that comes with this city! Featuring three diverse ceremony sites, this wedding venue offers flexibility and versatility to all the brides to bring their wedding dreams to life! From sunny celebration lawn to shaded terrace with exquisite bistro lighting to a beautiful ballroom, the Stallion Mountain wedding venue has everything that you have dreamed of for your wedding! Situated on a lavish and lush green golf club, every ceremony space of this classic wedding venue has an upscale taste which gracefully sets the perfect foundation for a beautiful and unforgettable wedding! With rustic, earthy elements, and refined style, this laid-back yet elegant wedding venue is the best and natural choice for all the couples who are in search of a luxurious wedding venue outside the Strip!
Just like our thrilling and loving Las Vegas couple, Kyra and Quentin's wedding day was like a bright sunny day, laying a graceful setting for a gorgeous wedding and photography experience too! Our professional Las Vegas wedding photographers started their day by capturing the shots of Kyra's bridal accessories in the most creative frames. They clicked a beautiful shot of Kyra's wedding shoes which were placed over her wedding veil on a chair. Her sparkling golden stilettos gave us a hint that Kyra is definitely a glam bride who loves bling! A wedding portfolio is incomplete without an alluring photo of a bride's designer wedding dress hanging somewhere against a charming background before she slips into it! The wedding photographers in and around Las Vegas gracefully captured Kyra's wedding dress which was hung over a tree with rustic background! Our professional wedding photographers in Las Vegas have keen eyes for the details! They captured a lovely picture of Kyra's bridal bouquet which had all the colors of romance and was adorned with blush pink, red, and baby-pink roses with green accents, with her wedding ring, placed right in the center of a rose!
Stallion Mountain by Wedgewood Weddings offers on-site bridal suites for both the groom and the bride. The couple started getting ready for their exciting day ahead and our professional Las Vegas wedding photographers captured the getting-ready process in some remarkable pictures! Kyra slipped into a gorgeous lace mermaid-cut wedding dress with the help of her maid of honor! The way Kyra's MOH helped her in getting ready for her big day, literally gave all of us an aww moment to hold! Everything about her wedding dress was charismatic, especially that arresting trail sashaying behind her! The exquisite embroidered illusion sleeves and open keyhole back details of Kyra's wedding gown were flawlessly resonating with her sparkling smile and personality! Kyra looked nothing but mesmerizing in the lovely work of art that the dress was. She completed her entire bridal look with a romantic updo while the loose and twisted curls framed her face in the best way possible! With the little touch of smokey eyes and minimal jewelry, Kyra's wedding dress claimed the most deserving spotlight on her wedding day! The girls dressed up in wine-colored off-shoulder sheath gowns with sexy thigh-slits! All the lovely girls carried similar bouquets in refreshing whites and green accents bringing the entire look together perfectly! On the other hand, Quentin and his charming men squad wore a matching gray suit with maroon ties and pocket squares and white rose boutonnieres! The overall look of the bridesmaids and groomsmen was classic, elegant, and timeless and also made the pretty and fun-filled wedding party photos!
After Kyra was all dolled up for her big day and all set to float down the aisle, it was her adorable daddy who posed with her before he walked her down the aisle! That father and daughter moment didn't leave any eye dry in the bridal suite! Before the wedding ceremony started, our wedding photographers documented some candid shots of Quentin eagerly waiting to see her darling all dolled up for the big day. The wedding ceremony space was adorned with white chiffon drapes and elegant flowers in neutral tones. The whole setting was resonating a romantic and airy vibe. Kyra made her dramatic entry with her best man and walked down the aisle towards the love of her life to step into the new phase of her love story. The most awaited moment finally came, and our photographers captured them in the best way possible. All eyes went aww and teary when Kyra and Quentin started reading their wedding vows and promised each other life-long happiness and good health!
After the ceremony, the couple headed out for some amazing captures together. Before our bride and groom posed with their wedding party, Kyra and Quentin took some time and posed with their parents to have all their favorite family moments captured in the best of frames. The bridesmaids and handsome groomsmen also took the opportunity to get captured in some beautiful and fun-filled wedding group photography, and the result was perfect! After several group pictures, it was time for some utterly romantic couple portraits. Kyra and Quentin ventured through the outdoors of the property and posed in every possible corner. All their laugh, kisses, romance, holding hand moments, and everything in between was gracefully captured by our artistic wedding photographers in Las Vegas! Amongst all the couple photos of Kyra and Quentins, the picture of Kyra and Quentin kissing each other against a branching rustic tree while the different hues in the sky created a quintessential backdrop is our favorite. The golden-hour setting in the background was magical, as it added a dramatic effect to the whole picture. The silhouette of a blooming leafless tree in the backdrop and our couple kissing each other, while the bride's wedding veil is flowing in the air, got our wedding photographers swooning for a moment! After their couple's photography session was over, our couple headed inside the ballroom for the wedding reception. The interiors of the room were beautifully decorated with drapes and light, with the wooden dance floor in the center of the room, the huge floor-to-ceiling windows were enough to illuminate the entire ambiance while making it more inviting and romantic. Kyra and Quentin had their first dance in this glorious and radiating setting, and our professional and affordable wedding photographers in Las Vegas captured the moment in swoon-worthy frames. Soon was the time to exchange partners and our newlyweds danced with their parents! While Kyra was sharing an adorable moment with her daddy on the dance floor, Quentin was making his mom shake a leg! Kyra and Quentin's wedding night ended on a very sweet note. They both had their cake-cutting ceremony. The three-tiered wedding cake looked really delicious and left our wedding photographer's mouth watered!
While every wedding is unique and special in its own right, like a sparkling star in the night sky, a wedding in the gleaming and charming city of Las Vegas has got to sparkle a little louder! The wedding day of Kyra and Quentin is not only the kind that romantic movies are made of or the kind of images we think up in our heads when we think of a dream wedding but is also surprisingly unique. We love the charm and elegance this lovely couple carried within themselves on their wedding day! Quentin and Kyra were surely the kind of couple who makes a wedding day feel like an aesthetic, classy day that it could possibly be. And as the wedding guests left after a night of laughter, dancing, and an endless bundle of memories, we can assure you they will have nothing but the best for this outstanding wedding with stars sparkling in their eyes!