Month-End Wedding Resources: February 2023
February, 24 2023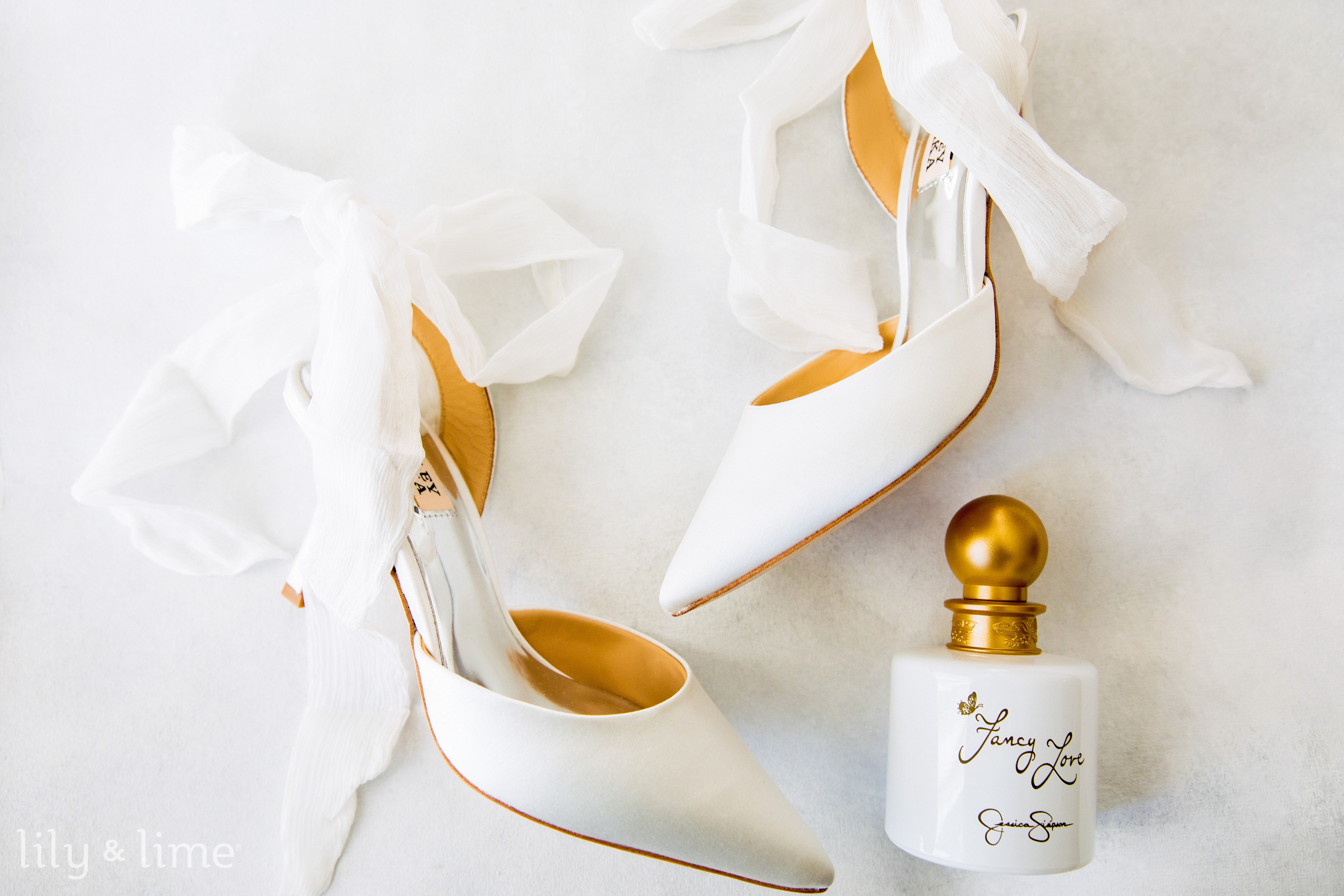 Hello, planning brides! Welcome to the month of love. We feel nothing can beat planning your wedding in the month of February- especially when everyone around you is celebrating their own version of love, whether they are deciding to be with their family or being more mindful about self-care. Every year, on February 14, we are surrounded by those we love, fresh flowers, chocolates, hearts, and notes of affection. Valentine's Day is one of the most celebrated holidays in the nation. Months before Valentine's Day, shops put out candy boxes and romantic cards for display, and restaurants and hotels promote romantic packages for couples looking for an unforgettable way to spend the day. Why not incorporate all of that into a wedding to celebrate? Since Valentine's Day is all about showing your love, we can't think of a more romantic way to celebrate than by getting married. Choosing how to incorporate the theme is the first step in organizing a Valentine's Day wedding.
You probably followed the traditional Valentine's Day itinerary when you and your partner were first datings: cards, flowers, chocolates, and a romantic dinner for two. Even though we adore those time-tested, romantic customs, you might want to take things a step further now that you are engaged. Since most engagements last no longer than a year, it's possible that this will be the last Valentine's Day you spend with your fiancé(e) before they become your spouse. So go unconventional, we say! Out of the ordinary need not be spectacular, extravagant, or even expensive as you can always go as big as you like. This Valentine's Day, you can focus on showing your love in simple ways while planning your wedding. Without falling prey to clichés or going overboard financially before the wedding, spending a few nights out of the house together, planning your honeymoon, or even just cooking a meal together are all romantic ways to celebrate your relationship. Meanwhile, we have come up with this month's wedding planning resources to keep you updated about what's going on. From stunning cascading wedding bouquet ideas and modern wedding venues in the US to tips for designing your dream wedding album and inspiring spring wedding color palette ideas, you can bookmark your favorite wedding planning tips for your session.
Are you ready to think about planning a more laid-back and romantic wedding? Then let the gorgeous cascading bouquets from actual weddings serve as inspiration for your own design. Cascading bridal bouquets are well-liked for a reason: A bunch of trailing blooms, as opposed to a compact, tailored arrangement, brims with character and whimsy. They also have a tendency to appear more organic, almost as if the flowers were picked by hand that morning or loosely gathered from a nearby field. These lovely, loose floral arrangements, also known as "shower bouquets," have blossoms drooping downward on their stems and are frequently adorned with greenery or ribbons. Although some brides might feel anxious about a "cascade" of flowers, they shouldn't! Your wedding florist will arrange your flowers so they appear perfectly undone without actually being untidy. Don't mistakenly associate "undone" with "messy," either. When done properly, a gentle drape of flowers appears completely put together. Consider the cascading bouquets from real weddings as listed by the editors of Brides. They demonstrated the versatility of this bridal bouquet style and demonstrated that "cascading" can in fact mean polished. Since almost any flower, including garden roses, dahlias, anemones, and orchids, can be used in this type of arrangement, you are not restricted to using only certain kinds of blooms. By carrying a cascading bouquet on her wedding day, Princess Diana essentially started the trend. And if the design was suitable for the People's Princess, it merits consideration for your own wedding. Do you still need an argument to choose one of these casual and natural arrangements? Whether you are a boho, traditional, or ultra-modern bride, we promise that cascading florals will look wild, lush, and incredibly elegant against your wedding dress. Check out these cascading bouquet ideas that range from the romantic to the contemporary and will make heads turn as you walk down the aisle.
20 Stunning Cascading Wedding Bouquets
via Brides
If being surrounded by nature or historical or vintage wedding venues aren't really your thing, we still have options for you. For couples looking for something cutting-edge and trendy, these hip and minimal wedding venues are perfect. No matter their personal style or wedding vision, modern wedding venues can work for a variety of couples, from swoon-worthy penthouses and rooftops to industrial chic breweries and breathtaking museums. Every couple will find something on this list of contemporary wedding venues from the house of Brides, regardless of whether they want a one-of-a-kind, intimate wedding or a wedding ceremony with floor-to-ceiling windows overlooking the cityscape. So browse through thousands of other options if nothing there catches your eye as there are numerous stunning modern wedding venues available across the United States if you favor simpler designs and cleaner lines. These minimal wedding settings, which range from art museums to white-washed barns, provide the ideal setting for your less-is-more nuptials. Discover 14 wedding locations for your contemporary and minimalist wedding as you read on.
14 Striking Minimalist and Modern Wedding Venues in the U.S.
via Brides
After the wedding of your dreams, the reception is coming to a close. Although everything went as planned, you are not ready for it to be over. Do not be alarmed; your wedding day need not end here. The wedding day's schedule can be amended to include a few fun wedding after-party suggestions to keep the fun going! Whether you want to keep dancing into the night, love the idea of a chill nightcap, or want to extend the celebrations into the next day, many couples like to keep the party going. There are many different ways you can host your after-party and make it distinctively you. This article from Martha Stewart Weddings can assist you- whether you are well into the planning process or just beginning to consider wedding after-party ideas. They came up with a list of suggestions to assist couples in organizing the post-reception party of a lifetime with a compiled list of suggestions to assist you in organizing, hosting, and having a fantastic wedding after-party, from choosing the menu to sending invitations.
27 After-Party Ideas That Will Keep the Party Going
via Martha Stewart Weddings
Thanks to seasonal staples like lovely flowers and warmer weather, your spring wedding is surely going to be a lovely affair! You can create your wedding color palette with a variety of pretty hues that are associated with spring. Pastel colors might also appeal to someone who prefers spring weddings. This article from Junebug Weddings gathered some of our favorite examples of softer shades being effectively used in real couples' events because they are extremely popular at celebrations from March through June. Because popular spring wedding colors don't necessarily equate to predictable, they have also placed an emphasis on creative uses. However, spring isn't just about light blues and pale pinks. You can also use rich, cool hues that allude to the earlier months and their gloomy weather predictions. As the temperature rises, the color scheme may as well, become more vibrant as summer draws near. As an alternative, you could pay less attention to the season's specific characteristics and instead concentrate on the feelings that spring arouses. For instance, you can play with cheerful colors like blazing yellow. In the end, as long as you choose hues with specific tones and combine them correctly, any color can feel authentically spring-like. You can browse through the spring color ideas, which demonstrate the wide range of colors and combinations that have been used at previous parties. Along the way, you will also come across creative ways to incorporate your chosen colors into every aspect of your wedding, from your invitations to your cake.
6 Inspiring Spring Wedding Color Palette Ideas
via Junebug Weddings
To help you remember every single beautiful little detail of your wedding day, you have now received hundreds or even thousands of wedding photos. You have fallen in love once more because your wedding photographer customized them to fit your vision. Not just with your new spouse, but also with the memories of a truly unforgettable day, captured in perfect stillness in your wedding pictures. So how do you pick the photos that best capture it, give the clearest look back in time, and tell the tale of your wedding day? The question is, how do you pick the best wedding photos, the ones that deserve the honor of being included in your wedding album? It can seem like a difficult and overwhelming task when you are in love with hundreds of photos. Relax and breathe in deeply. You are selecting from the very best. The fun part awaits you now. A few tricks and tips can help it appear a little less impossible. After all, you don't want anything to spoil your bliss as a newlywed! In this article from Junebug Weddings, you can prepare to design your ideal wedding album. They have also shared some of the best advice with you so you can make the keepsake of a lifetime.
Tips For Designing Your Dream Wedding Album
via Junebug Weddings
A wedding day is very long for both the bride and groom. However, the bride might wear her wedding dress, hair, and makeup from early in the morning until after midnight, depending on the length of the event. This includes putting on shoes. Even though you won't be wearing your shoes constantly throughout the day, you will wear them frequently for the duration of the reception, countless photos, and the walk down the aisle. Therefore, the ideal bridal footwear should also be as comfortable as possible. In fact, when choosing a pair of wedding shoes, comfort should be your top priority. We assure you that the last thing you want is for your feet to ache so severely that you end up limping. And even though most people will eventually throw their shoes aside while dancing, you might not want to do it right away. If you are accustomed to wearing heels and feel comfortable withstanding some discomfort for the day, great! But you have come to the right place if you require assistance when it comes to comfortable bridal footwear. So take a look at this selection of cozy and comfy yet gorgeous bridal shoes from the house of Bridal Musings to select your best pick.
These Might Be The Most Comfortable Bridal Shoes You Can Buy
via Bridal Musings
The wedding is only one day; marriage is intended to last forever. Therefore, keep your relationship in mind as you make your wedding plans. Continue going out on dates and avoid only discussing the wedding. Netflix and wine or go for a long road trip. You don't want your life to be completely consumed by the wedding. This Valentine's Day, do the things you did to make yourself fall in love again. A wedding is ultimately a celebration of your love and union. If you begin to feel anxious or overburdened while planning, try to keep that in the forefront of your mind. Above all else, remember to have fun! An occasion to have fun, dance, and celebrate your love with all the people who are important to you is a wedding.