Mouth-Watering Vegetarian Wedding Food Menu That You Can Try!
June, 21 2022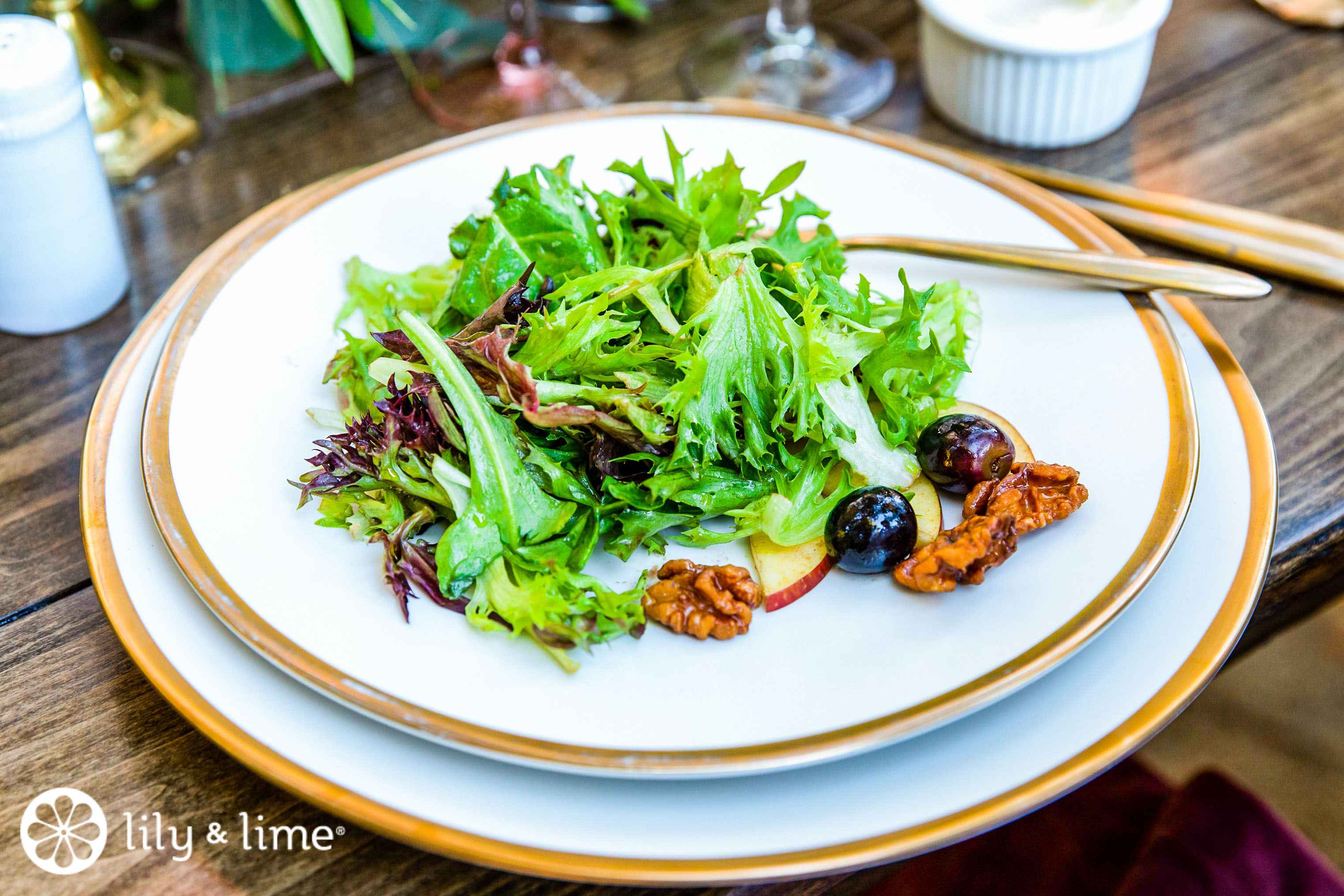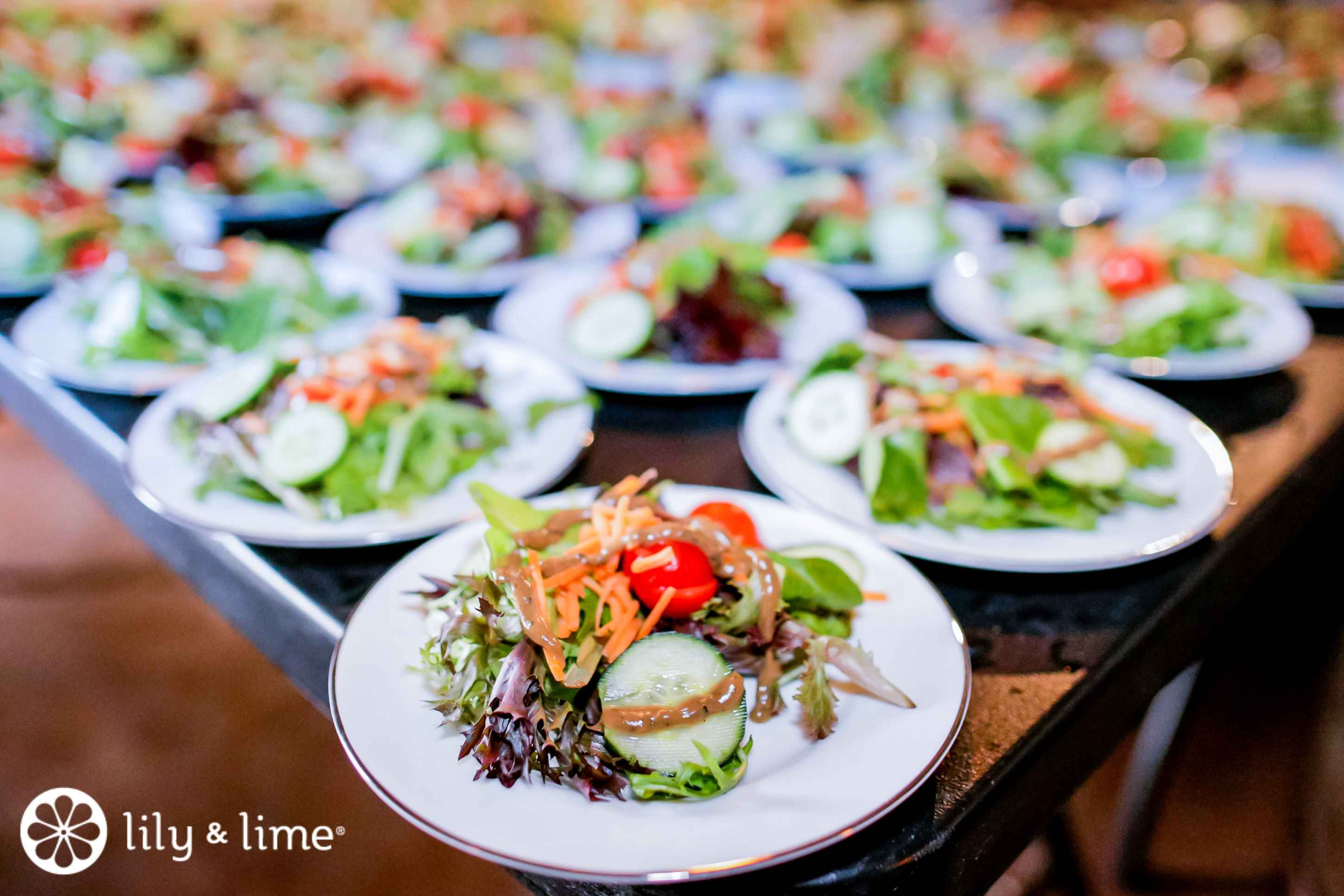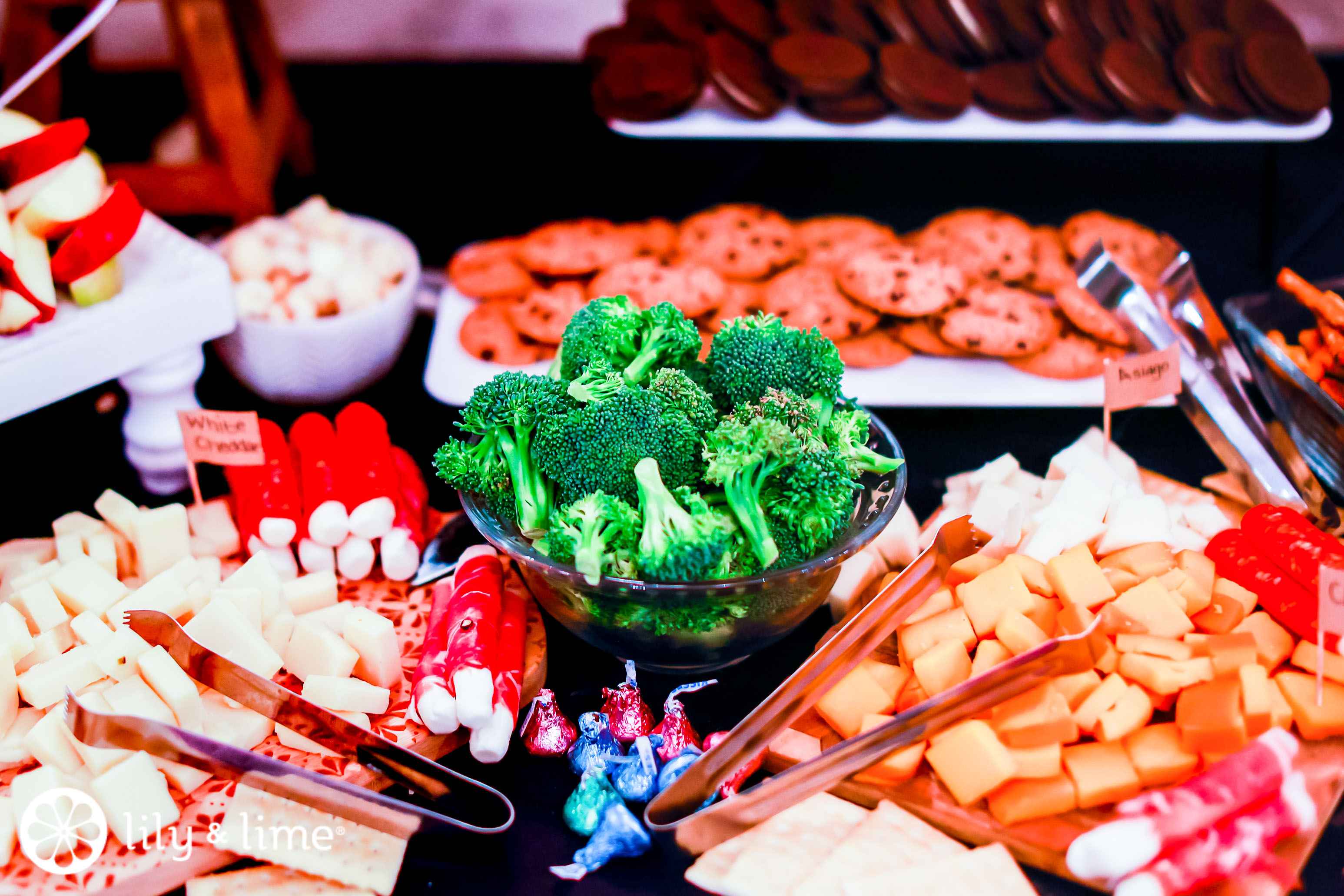 One of the most important elements of a wedding is the food! If you're a vegetarian couple throwing a lavish party for those who are closest to you, then the wedding menu should not only be interactive but something that everyone enjoys! If you're looking to create an all-vegetarian menu for your wedding, whether you're vegetarian or most of your guests are vegetarian, then you'll need some ideas. But don't worry, including some vegetarian items in your wedding menu is much easier than you think, and this blog post is here to help! We have some incredible ideas that will inspire you to add some mouth-watering vegetarian (or even vegan) options to your wedding menu, for all ages!
Mushroom Wellington
Mushroom wellington is a replacement for the conventional recipe, which is made of meat. If your wedding party guest list consists of guests who are vegans or vegetarians, this recipe will do the trick for you! A wholesome filling of sauteed mushrooms paired with caramelized onions with apple cider stuffed in a puff pastry, which is then baked to perfection with a deliciously tangy sauce will be the perfect addition to your wedding menu. What we love about this dish is that it is versatile. When you're planning a wedding, your guests will have different tastes and preferences. Not all of your guests will want to try a completely vegetarian version of this amazing recipe, and the same goes for your vegan friends and guests. If you want your guests to have options when it comes to food, then three variants of the same dish can help you do the trick, you can choose to have a vegetarian version, a vegan version, and a conventional version of the dish.
If you're throwing a wedding on a budget, you should consider looking at wellington cups in all three variants we just discussed. As for serving these lip-smacking recipes, then you can choose to have your wellington cups in a moving station for your guests. You can decorate the wellington station with a delicate white cart with the chosen wedding decor details. For example, you can have the accents of your centerpieces tied to the cart to make it look like a part of your wedding theme. If you want, you can have the wellington cups served at your cocktail hour as well. The fact that wellington cups are easy to consume, will help your guests to have snacks-on-the go!
Loaded Baked Potatoes
If you're looking to add a touch of DIY detail to your wedding, then how about adding a dish to your wedding menu with something you cook? If you and your partner love to cook and enjoy spreading good vibes through what you cook, then this is the recipe for you! Loaded baked potatoes are one of the easiest recipes to make, especially for a wedding with a list of many guests! You can prep the potatoes and have your wedding caterers bake the potatoes right before the serving time. Apart from that, this recipe, like the first dish on the list, is versatile. You can easily switch it up with just vegetarian options or even add some meat to the mix, which will give guests with different tastes something to enjoy.
Before deciding to cook for your wedding guests, remember to talk about your ideas with your partner. Cooking for many guests, especially before your wedding, is something you and your partner should discuss and decide. If you're both happy with the idea, only then you should go ahead with the plan. If not, you can easily have your caterers deal with it. For the toppings, you can choose any toppings and pair them with your choice of cheese! You can decide on a few different ideas for toppings for your guests if you want to have more variety in your wedding menu!
Grilled Cheese Tomato Soup with Sides
A vegetarian wedding menu is incomplete without a brilliant bowl of tomato soup! The recipe for tomato soup is exceptionally easy and simple. However, you can add some appetizing sides to improve the taste. You can choose to go with some common sides for tomato soup, such as some mozzarella sticks, salad, corn, or even baked potatoes! That being said, for soups, you can include them in your reception party dinner menu, or you could have a self-serving station so that your guests can enjoy this bowlful of deliciousness whenever they feel like it. That being said, grilled cheese and tomato soup, in itself, is a complete meal. If you don't want to complicate the vegetarian wedding menu planning, you can stick to tomato soup, and be creative with other options on your menu! If you're looking to add a creative twist to serving soup to your guests, then how about serving soup in delicate mugs? Can you imagine, tomato soup with grilled cheese sticks in a coffee mug?
Mini Broccoli Quiches
If you want to add some fragrant and easy-to-consume vegetarian options to your wedding menu, then how about mini broccoli quiches? What we love so much about this recipe is that it is easy and effortlessly tasty. You can even opt for a vegan variant of the quiche for your wedding as well! If you're looking to add a quick, healthy snack to your wedding, then this is the one for you! There are multiple ways to serve this to your guests. One of the best ways to present these to your guests is by spreading them out for your guests on a table. Apart from the food that will be brought to your guests, you can even have a grazing table with bread, cheese, and mini broccoli quiche options on a vegetarian wedding buffet table. This will help you add a twist to your wedding setup. Furthermore, you can even have the buffet table open for your guests right after your wedding ceremony. This will help you to give your guests something to munch on, even if other food items from your menu are not available.
Easy Tacos
There are many ways to add some spice to your vegetarian wedding menu, but nothing beats easy tacos! Tacos are the perfect addition to an all-vegetarian wedding menu or for a menu with mixed options, courtesy of their versatility. You can have all kinds of toppings on the tacos, and they'd be good to go. From the young ones at your wedding to the older guests, everyone will love these, Additionally, you can create an entire menu out of just tacos! For example, if you're not sure of what to serve during your cocktail hour, then you can simply add some twists to the tacos for the entirety of your cocktail hour! To make use of adding more twists and deliciousness to your tacos is to choose the kind of tacos you'd want. For example, do you want crispy tacos or tacos dressed in sauce and butter? As for the dressing, you can make use of pretty much anything. You can add tofu, cottage cheese, cheddar cheese, lettuce, or spinach!
Another amazing way to improve your wedding menu is to make use of a taco station at your wedding venue. A taco station could have some pre-arranged recipes so that your guests can try those out. Apart from this, you can add customization options for your guests! Sure enough, a wedding menu with moveable food stations and a buffet table is amazing, but nothing beats customization. Giving your guests the option of customizing tacos will help your guests try out new flavors as well as give them something super fun to do at the wedding! And if you don't feel that a taco customization station is something that fits with your wedding idea, you can swap this for a taco bar. For the wedding taco bar, you can simply have a taco truck to build the vibe for your wedding guests, or you could have an entire spread of tacos for your guests to choose from. If you're looking to create a self-serving station for your wedding, you can choose to decorate it with string lights and some greenery, just to add a whimsical touch to the taco bar. If that is not something you like, you can have a retro-menu board at the foot of the taco bar!
Mac-n-Cheese
Mac-n-cheese, an all-time favorite, is a classic addition to your wedding menu! If an all-vegetarian menu is your goal, why not add some all-time-favorites? Mac-n-cheese will help you to improve the flavor base of your overall menu choices as well. With mac-n-cheese, you give your guests something that everyone will love, regardless of their age! From comfort food to a classic dinner choice, mac and cheese have a vast fan base because of its rich flavors and texture. Pair it with hot beverages or even some extra cheese to make your guests go crazy with this option! Additionally, you don't have to create a special kid-friendly menu for the young ones attending your wedding! You can add a vegetarian take on meatballs to your mac and cheese or have them served in cups, to make mac-n-cheese easy to carry around or add some herbs to the mix to make your mac-n-cheese a little creative.
Veggie Pita Sandwich and Humus
When it comes to making the most of your vegetarian wedding menu, why not add some quick bites? A regular sandwich or sub may be a little too mundane for a wedding. But a veggie pita sandwich will do the trick, if you're looking for an extravagant wedding spread, then how about adding some spice, vegetables, and hummus to create a healthy, yet delicious, sandwich to wow your guests? What we love about this idea is that it works for pretty much any season, and is loved by all. Like other options on our list, this one too is easy to consume, is filling, and is blasting with flavor! There are many ways to serve this to your guests, one way that we love is the classic style! Serve this mouthwatering vegetarian dish to your guests by simply serving this on a plate.

But if you want to make your vegetarian menu idea of a pita sandwich a work of art, how about some more ideas? One idea that we love when it comes to serving sandwiches is to chop the bigger blocks of sandwiches into small square or rectangular pieces and serve them on a platter! Or better yet, how about adding the big sandwiches directly to the reception table! Wondering how? It is quite simple actually, you can have a large table runner, and pair it with greenery, vegetables, and fruits. And to add the finishing touch to your buffet-like wedding reception party, have the large sandwiches placed on the tables for your guests to enjoy! Looking for an even better idea? You can make use of sandwiches as place card holders!