Spring desserts your guests will love
April, 5 2022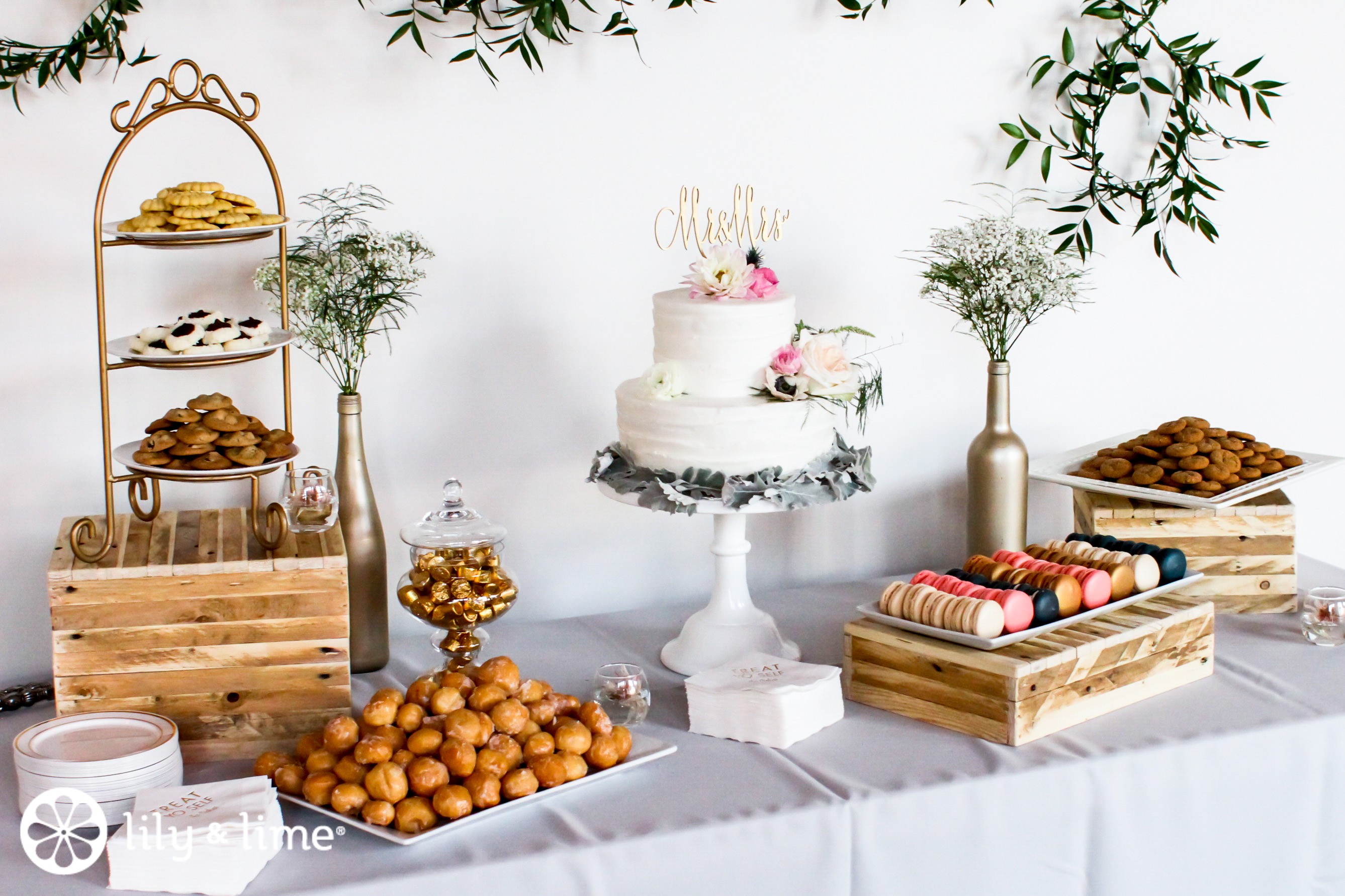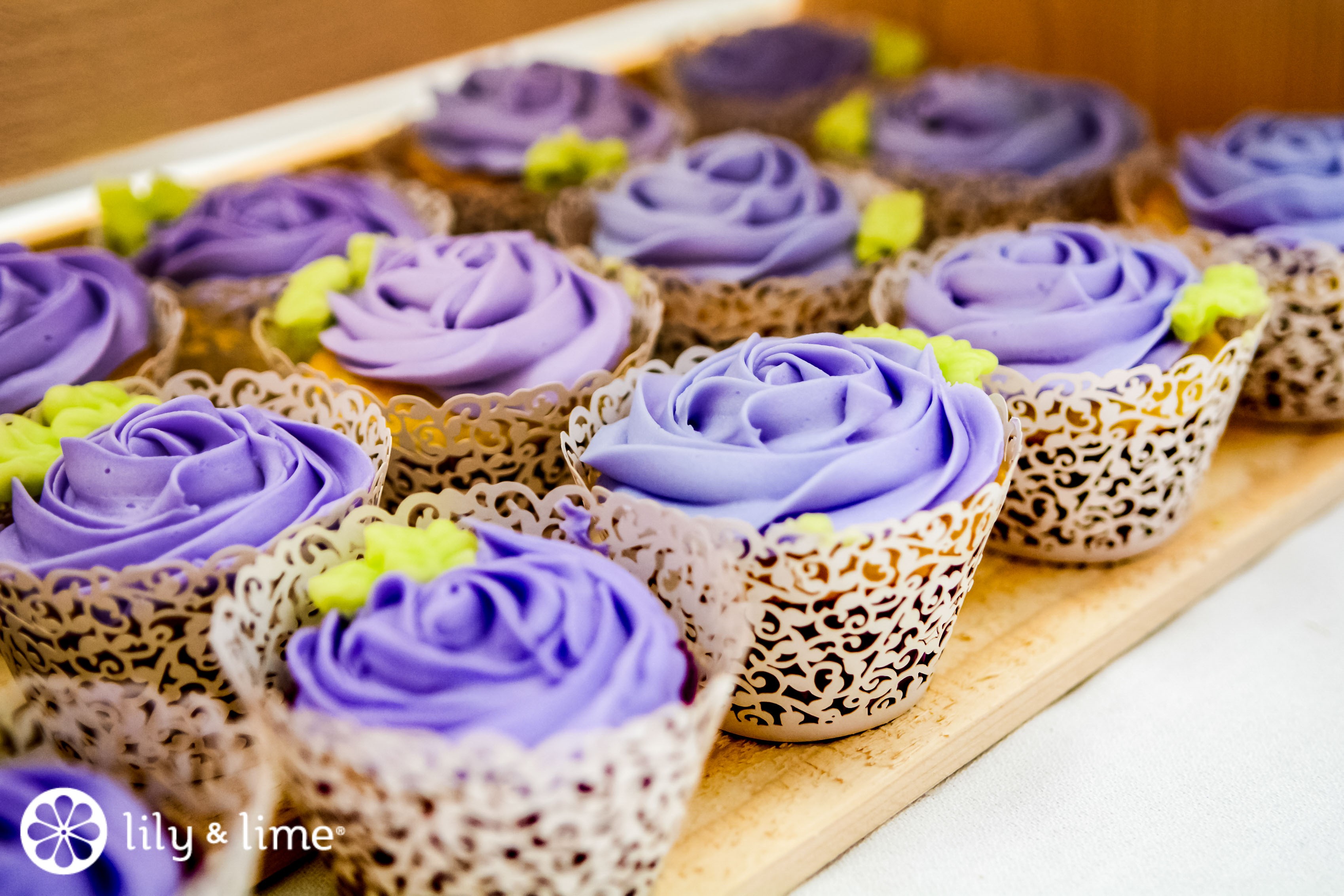 Excitement and weddings go hand in hand especially when you are planning a springtime affair! As the season of spring is full of incredible aromas and vibrant colors, they surely get translated to dreamy springtime wedding details, and we love every bit of it! The bright flower-filled season of spring enables you to embrace the signs of the season through wonderful and delicious sweet table wedding trends and delectable wedding dessert ideas. As the air gets warmer and flower beds turn more vibrant than ever, treating your wedding guests to a wedding reception laden with a myriad of tasty desserts- from delicious wedding dessert alternatives to lip-smacking spring wedding cocktail ideas, can send them away with memories for a lifetime! Nothing beats a classic white wedding cake as a statement fondant, but adding your twist with some scrumptious wedding reception desserts as a sweet nod to the season of songbirds and blooming florals is a great idea. For instance, a wedding cake featuring spring pastel wedding colors can do wonders for putting your guests in the mood for some unforgettable celebrations!
We can't help but dream of romantic spring-inspired reception styles filled with vibrant spring-inspired wedding florals and bright color palettes for nuptials from March to June! There are a plethora of ways to turn a standard reception dessert into a true spring-inspired wedding dessert idea. To begin with, an alternate sweet table idea that is inspired by the season, you can start with fresh blooms and pretty pastel hues like lilac, powder blue, lemon yellow, and soft blush. You can also use dried and pressed flowers as a fresh way to incorporate florals in your spring wedding confection, as seen in one of our favorite spring wedding cake trends. How lovely! Color and decorative accents aren't the only things that make a spring wedding dessert speak to this season of newness and high spirits. For instance, you can consider the case of a naked wedding dessert, as we might love them for fall weddings, they can also be a lovely addition to a spring wedding, especially if kept simple with a sprinkling of seasonal berries and lush flower accents. Similarly, while chic metallic wedding desserts may not appear spring-like, the look becomes modern and fresh when paired with garden-fresh blooms. From a sumptuous garden-themed cake to easy fondant overlays you can place on cookies and decorate with edible markers or paint, here are some of our favorite wedding dessert inspirations to put some "spring" in your step!
Our favorite spring dessert ideas for an unforgettable wedding reception:
Strawberry lemonade mini cake
On a breezy spring day, nothing beats a chilled glass of strawberry lemonade! Love strawberry and lemonade flavor? Get both flavors in one, by trying a strawberry lemonade cake. So tasty, delicious, and packed with flavor, this strawberry cake is amazing and coated with lemonade buttercream frosting making this cake awesome. This cake is perfect for dessert and any summer holiday or spring season. All of the same delectable flavors, but in the form of a mini wedding cake! The texture of this cake is moist, fluffy and the pastel pink color makes it so pretty to look at. A strawberry lemonade layer cake is the ideal wedding cake for a springtime celebration. The cake is frosted with a creamy strawberry frosting made with fresh berries and a drop of pink food coloring and assembled with tender lemony cake layers spread with a tangy strawberry lemonade jam. This lovely mini wedding cake can be assembled and stored at room temperature for up to two days. You can also freeze cooled layers in plastic wrap and aluminum foil for up to a month. A delicious finish is provided by the sweet-tart strawberry lemonade and strawberry frosting.
Painted fondant egg cookies
These "eggtastic" Easter-themed wedding cookies come with icing colors to mimic watercolors! It's the newest Easter-themed wedding dessert trend which is all about making scrumptious Easter treats for them to tuck in Easter baskets, hide during egg hunts, and serve for dessert at Easter-themed wedding receptions. These adorable Easter egg cookies are ideal for spring brunch weddings and Easter wedding receptions. Paint a watercolor-like flower pattern on rolled-out white fondant using icing colors and lemon extract. Use one of our food-safe edible ink pens to add details, then cut them out with the same cookie-cutter as your eggs and adhere with piping gel.
White chocolate pretzels
Making chocolate-covered pretzels seems like a logical choice for a great spring wedding treat if you like both chocolate and pretzels! Shake it up and top those pretzels with white chocolate for something completely different. This sweet-and-salty snack recipe for white chocolate-covered pretzels is ideal for a spring wedding party or simply as a side snack for your spring wedding dessert table. Although they have been a staple in spring receptions for ages, they have only gotten better with age, like fine wine, so don't be hesitant to make some for your reception! Another option is to use pretzel sticks and dip half of them in melted chocolate or the entire pretzel. Depending on the wedding color palette and style, you can add color or flair to the pretzels by sprinkling mashed-up candies or sprinkles on top. Brown chocolate is another option for a pretzel topping, which would look nice drizzled over the white pretzels and create a nice color contrast.
Banana pudding cheesecake
Combine your love for cheesecake and bananas by making this banana pudding cheesecake for your spring season wedding! Fresh bananas, creamy cheesecake, and crunchy vanilla wafers combine to make this sinfully sweet wedding dessert. So tasty, delicious, and easy to make with just a few basic kitchen staples in under 30 minutes. The vanilla wafer crust of the banana pudding cheesecake is topped with a creamy banana filling flavored with fresh bananas and brown sugar. You can make this dessert for your entire guest list in both spring and winter weddings as the filling is rich and creamy, with just a hint of banana flavor. With whipped cream and vanilla wafers on top, you have got yourself a show-stopping spring wedding dessert that is just perfect for Easter!
Blooming embroidered cupcakes
Bring all your springtime wedding flower ideas to your dessert table with these beautiful yet simple Easter wedding cupcake ideas! These Easter-themed cupcakes have a classic springtime theme, just like your favorite lace curtains, tablecloths, and flowers! Before using a small round tip to pipe delicate dots and lines that look like elegant embroidery, ice your cupcakes in pretty pastels with a spatula. With these fun cupcakes, you can get the look of lace and beading. These piped decorations take your cupcakes to the next level with a simple technique that looks exquisite. For beautiful spring cupcakes that would be great for an Easter-themed wedding day, use a small fondant cut-out to outline your flower shapes, or freehand flowers and leaves. They are so lovely to look at that you wouldn't want to eat them (only at first, of course)!
Cream cheese carrot cake bars
Spring carrots are ready to harvest in March and April in the warmer parts of the country. As a result, they are one of the most beautiful and scrumptious wedding dessert ideas for Easter-themed spring celebrations! Cream cheese and carrot puree are used to make these cream cheese carrot cake bars. These bars are super tasty, moist, dense, chewy, and easy to make, making them ideal for any celebration or after-dinner dessert for your entire family and guests. At home, these bars take only 30 minutes to make. This dessert is the best way to include carrots in your wedding dessert if you like them. The rich cream cheese swirl in these cream cheese carrot cake bars makes this carrot cake dessert recipe a decadent treat for Easter or spring wedding parties! It's one of those desserts that we don't make very often, but when we do, we are often reminded of how much we enjoy it!
Strawberry shortcake kabobs
At weddings in all seasons, finger foods are always a hit! This is especially true when those fingers are clutching a strawberry shortcake kabob, which may appear to be Michelin-grade aperitifs but are quite simple to prepare. Strawberry shortcake kabobs are a straightforward take on the classic strawberry kabob! Melted vanilla candy coating is drizzled over fluffy cake and strawberries. You only need some frozen biscuit dough, strawberries, and a cool whip to get started. Strawberry shortcake kabobs are ideal for springtime weddings and cocktail receptions. When combined with dessert kabobs and fruit kabobs, they make refreshing spring wedding treats. You can even decorate them with sprinkles to make them festive for your wedding! Simply change the sprinkles to fit the wedding style, theme, and color palette.
Jewel Easter brownies
Make a batch of adorable Easter-themed brownies to celebrate the arrival of spring! You can make a delicious wedding dessert with fun characters like bunnies, chicks, and lambs, as well as seasonal icons like eggs and flowers, that both kids and adults will enjoy! These bunny, egg, chick, flower, and lamb brownies are decorated with buttercream frosting and Candy Melts candy and features- all of the cute icons of the season! You can also make your own set of personalized wedding treats by adding monogrammed chocolate tokens to a tray of store-bought brownies or cupcakes. It's a simple way to trick your guests into thinking you spent hours slaving away in the kitchen making a batch of custom-made wedding desserts, while all you will be needing is a pair of monogrammed seals.
Sweet tea bundt cake
Greetings, iced tea connoisseurs! The start of the porch-sitting season in the South is here, and we are toasting it with this sweet tea bundt cake. We are going to turn your favorite cool spring drink into your new favorite spring dessert. Tea is steeped in the milk to make this bundt cake deliciously tender, and after it comes out of the oven, the cake is brushed with a sweet tea syrup to give it a sweet tea flavor and moisten the entire cake. A couple of special ingredients like the sweet tea simple syrup and cream infused with Luzianne Tea gives this bundt cake its moist texture and refreshing flavor.
Spring is the best time to bring new things, make new recipes and foods, plan holidays, or any occasions for family or guests. Also, desserts are a great way that makes you feel awesome and satisfied. Just because it's a wedding doesn't mean you have to limit yourself to just the wedding cake! Treat your guests to a sundae bar if you and your date split a sundae at the end of your first date. If you are not a cake person, try adding some apple streusel, cherry pie, peach cobbler, or tables spread with decadent cupcakes, decorative towers of butter mints, and books full of bonbons to make your dream candy buffet ideas come true and add them to the mix. If you want to serve a second dessert without disrupting the music or dancing, have an attendant walk around and hand them out so that no one has to leave the dance floor. Alternatively, combine them with your wedding cake to create one epic spring wedding dessert table idea. There are countless ways to add a seasonal touch to your big-day dessert- from pretty pastel wedding cupcakes to tiered confections teeming with flowers in a rainbow of hues, that will feel entirely celebratory.
The spring season is full of seasonal fruit, in addition to the fragrant roses and blooming peonies. As a result, these gorgeous spring desserts are all about seasonal fruits and flowers. From the fudgy bundt cakes to delicious red velvet cupcakes, every one of the spring wedding dessert ideas mentioned above is a crowd pleaser! Whether you are trying out the key lime pound cake as a new take on the classic or going for lemon sherbet cupcakes with buttercream frosting or the brightly colored strawberry-lemonade cake to the sweet tea bundt cake, all of these wedding cake recipes are inspired by our favorite spring beverages. Infuse spring into your spring wedding dessert table if you are getting married during this special time of year and want to take advantage of everything it has to offer. Look no further for inspiration than the treats mentioned above, which are great for serving at springtime gatherings and a nod to the season in a variety of pretty and unique ways. Like the loveliest sun shower or the lushest blooming garden, these desserts were stunning!