Subtle Fall Stationary Inspiration For Your Invitations
September, 13 2022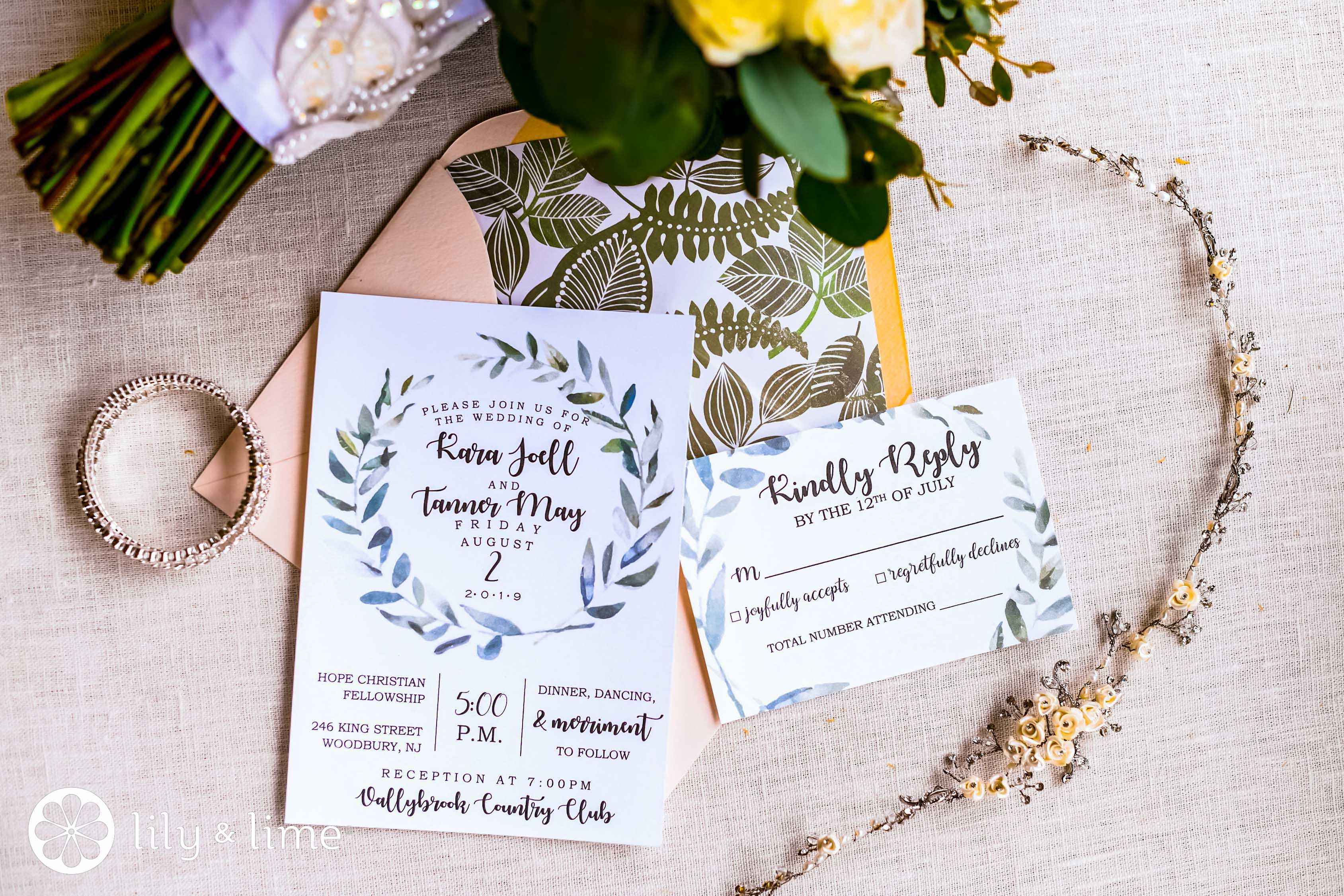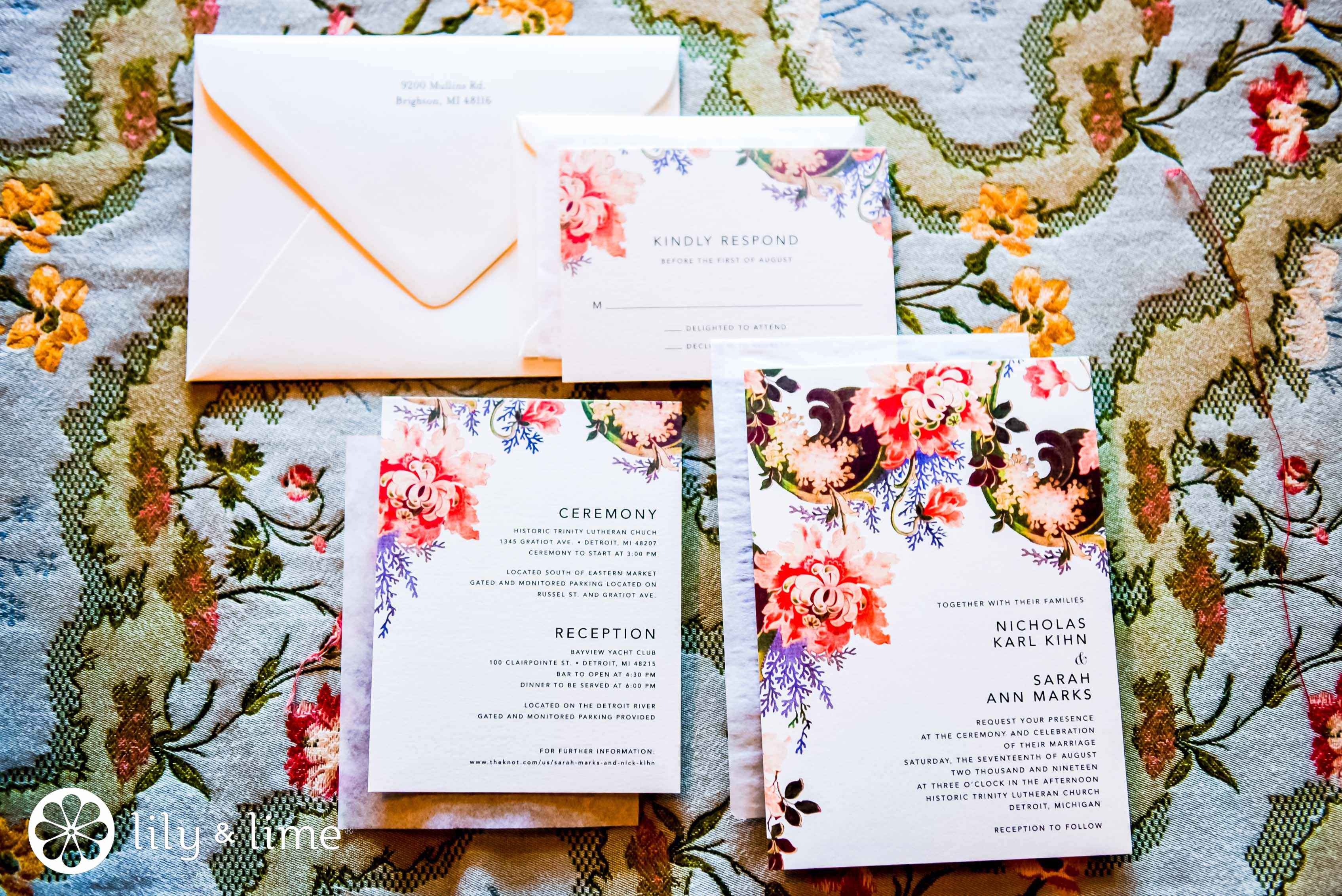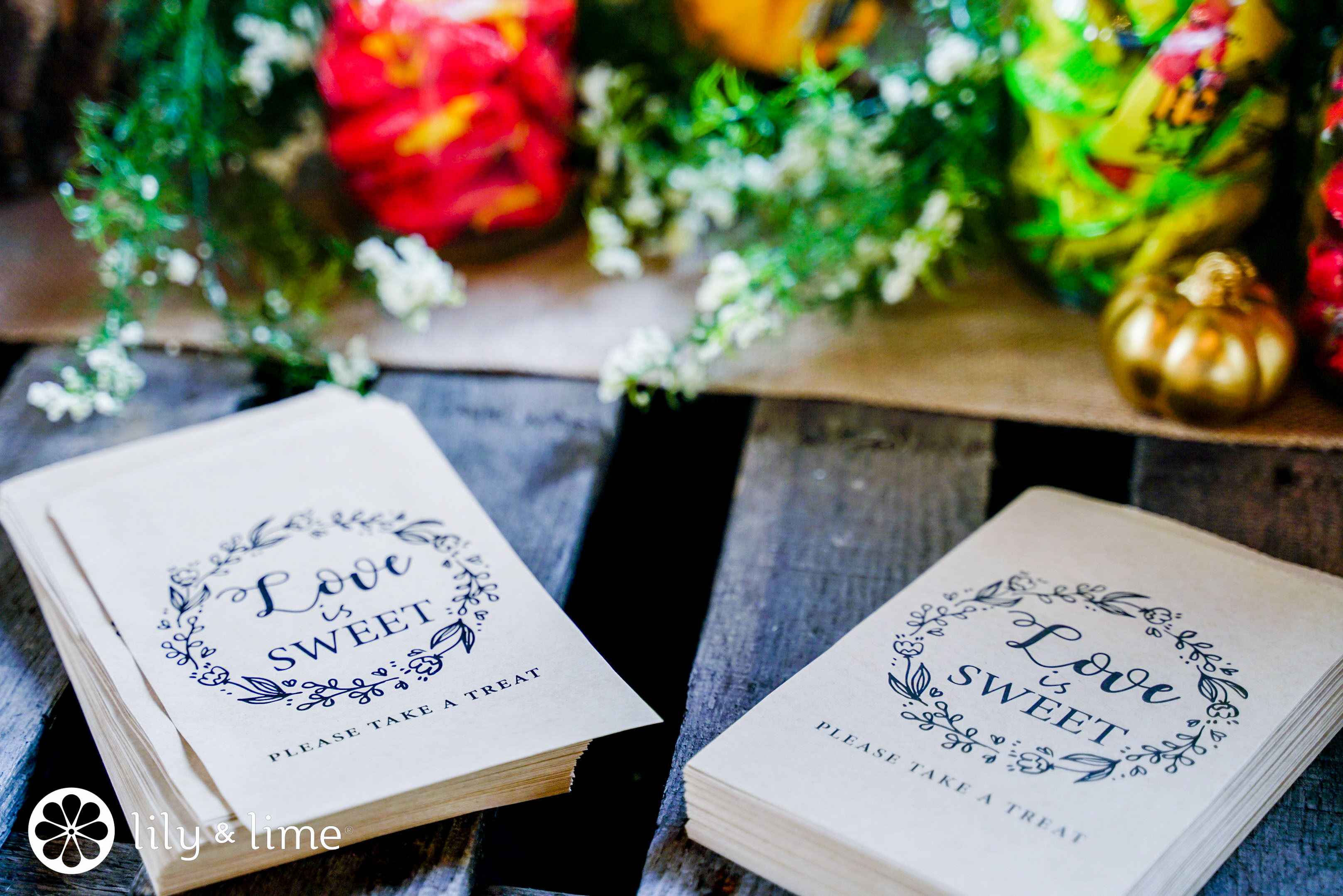 We have always heard that your choice of wedding invitation design is going to set the tone for your wedding day. Probably this is why it is considered to be one of the first and most exciting parts of wedding planning. Customized wedding invite designs have always been in trend as to-be married couples love to infuse their choices and personalities into their wedding details in every form. Customizing everything from wax seals and envelope liners to font colors and designs, couples very well know that their wedding invite is going to decorate the refrigerator doors of their wedding guests for months to come. And what can be better than vibing your wedding invitations to match the season you are getting married in? This can give your guests a taste of what they can expect on your big day!
If you are hosting a fall wedding, your fall wedding invite inspirations can have fall color palettes like burgundy, gold, and rust as well as autumn themes like bucolic textures and botanical detailing. After all, the first real claims into the aesthetics of your wedding should have the elements of your wedding season. The seasonal elements can be mixed with many trending fall wedding themes like whimsical, modern, formal, or casual. Your autumn wedding invitation styles can also dictate other wedding stationery choices like signage, escort cards, menu, programs, and seating cards. Choosing your wedding invites inspiration wisely as it's an expression of the couple's personality and how they want to present themselves to loved ones. Whether your wedding is a rustic farm event, a posh metropolitan affair, or a crisp evening on the coast, here are some ideas for your fall wedding invitation suite.
Our Favorite Fall Wedding Invitation Inspirations:
Give Nature a Nod
If you love woodland-inspired wedding details or hosting a fall wedding in a forest venue, you might want your wedding announcement style to focus on nature. Green is a natural choice for an outdoor wedding, but the inside of the envelope is what really makes it stand out. You can have illustrated animals that will be not only a nice touch that shows you as a couple has put a lot of thought into the invitation, but you also have put friends and family in the mood for the wedding right away. Something else that shows care? Add stamps and hand-drawn calligraphy to fit the autumn wedding mood.
Don't Fear the Color Pink
When you think of fall wedding invite suites, pink might not be the first color that comes to mind. But why not? There are many vibrant fall-inspired color palettes for your wedding stationery that include the color pink in different shades. If you like pink wedding color palettes, there's no reason not to include them in your wedding invitation design. You can choose pale pink stationery with a rust-colored texture to break up the pastel and give it an earthy look that would be perfect for a lakeside fall wedding event. We can't get enough of fall-inspired wedding invitation suites featuring textured paper and hand-dyed and laser-cut pieces that make up the topographical map of lakeside wedding events. The fall wedding flower arrangement can also be done in shades of soft pink, deep red, and white- along the same theme as the invitation.
The Texture is the Key
Visually dramatic fall flowers and foliage are known for their colors, but also for their crisp leaves, warm layers, and soft fabrics. You can go for a rough, off-white, textured paper that really reminds us of fall drama. With pretty dried flowers, you can really feel like it's fall. You can also have a personalized embossed picture of your wedding venue as one of the most beautiful parts of your wedding invitation. It's a classy and elegant way to really personalize an invitation. The wedding invitation look can come together with a black wax seal and thin burgundy strings.
Evoke Preppy Pastoral Vibes
If you are hosting a barn wedding or a preppy rural event, opt for a wedding invitation design featuring dark green and leather accents. It can look great for a wedding in a small town in New England or in Kentucky. The warm fall wedding color tones can work for different seasons, but we love earthy hunter green and brown shades for early fall. Rich textures like velvet and leather can give a cozy feel for a cool day.
Go for Red
Reds and oranges are typical fall colors, and your fall-themed wedding invitation can use shades of both, along with some pretty florals in the lining, to make a colorful, modern take on a rustic look. An old-fashioned wax seal and stamps can give it a country feel, while a fun illustrated map of the wedding venue and bold typed letters can give it a little bit of a modern edge. Flowers and tablecloths, both of which are planned in red can also be used to decorate the wedding. Trending fall wedding themes and colors of your big day can be based on the colors in your wedding look as well.
Go For a Deep Denim Hue
Navy is a classic color that never goes out of style, especially for elegant wedding invite inspirations for all seasons. With deep burgundy flowers and gold accents to warm it up, you can really get into the spirit of a Napa Valley wedding event with the color navy. A fall-inspired wedding invitation can be made very unique with a sketch of the venue and a crest from the couple's first initials. These personalized DIY wedding stationery ideas can be included in save-the-date cards, cocktail napkins, and escort cards.
For a Modern Look, Go for a Single Color
Your fall wedding color palette does not have to be warm. If your style is modern and simple, a color scheme with only one color will work. Especially for glamorous fall weddings with cool styles. For a beach-themed wedding invitation in the season of fall, you can opt for an elegant and simple black-and-white theme. Instead of a traditional cursive, you can have a bold print that gives the event a modern feel. The illustration of a cute little bird can soften the look and add a bit of romance.
Gold Wedding Invitations
Don't be afraid of a gold wedding invitation design. Adding gold doesn't have to be flashy or over the top. Your fall wedding invitation design can be a beautiful mix of glam and rustic, just like your wedding, which can be reminiscent of an old Italian villa. You can use any metal for this method, but gold and copper are great choices for fall.
Be Drawn to Earth Tones
Want a voguish wedding invitation design that will forever remain a classic? It can only happen when your wedding invitation design will be well-thought-out and really captures the spirit of the event. Go for soft taupe color in your wedding design palette as it is a great choice for fall. The soft taupe color is for a desert wedding or desert-inspired wedding in Arizona but it can also be used on an autumn beach. With a feather detail and textured pages that were meant to look like canyons, you can add to the magical feeling of the desert with a laser-cut overlay that is as stylish and up-to-date as the event itself.
Burgundy Wedding Invite
We already said that red might be one of the most "fall" colors. Choose black and deep red for your fall-inspired wedding decor and invitation design to invite people, especially if you are hosting a late fall wedding. Even though black and red might make you think of winter, the key is to choose the right shade of burgundy, like the one that almost looks like rust. You can also carry a burgundy bridal bouquet and manicure to match the colors on your autumn wedding invitations and your bridesmaids can wear black to finish off the fall wedding color scheme.
Fall Beach Wedding
Even if your favorite place to be is on the beach, you can still have a wedding in the fall. After all, the beach is beautiful at any time of year. The key to an autumn beach wedding invitation is to give it a nautical, beachy look without making your guests think they are going to be sipping Pina Colada and soaking up the sun. You can do it by layering rich fabrics like rope and natural paper for your fall beach-themed wedding invitation. You can also bring in warm earthy tones and ocean blue for a cozy, coastal look.
Blue Invitation Suite
The rough edges of a slate blue and off-white paper of your autumn wedding invitation set can give a very old-world feel. It fits the mood of a late fall wedding, which will be held outside. The place settings can also have blue napkins that match the color of your autumn-themed wedding invitations, and the menus can be made of the same worn-out paper as the invitations. If blue is your favorite color, choose this tone for a fall wedding instead of a brighter or crisper blue because it feels warmer.
Go for a Classic White Wedding Invite
Clean white never goes out of style or out of season for a wedding. A beautiful white wedding invitation can be simple and elegant. You can add a laser-cut lace to the envelope as a classy and traditional touch. This fall wedding invitation style is great for a formal event with a black tie or a traditional wedding.
Choose "Classic Black."
Black is also a safe choice. You can choose the simple style of cursive writing on a black background for a clean wedding invitation look. Your wedding can also have dried flowers in soft tea colors that will go well with the invitations. The base of this autumn wedding look could be used for both modern and rustic weddings since the details are what make a wedding unique.
Metal-inspired Looks
With metal themes like distressed parchment paper, a bronze wax seal, and rich satin fabrics, you can make a beautiful invitation set for a fall wedding. In many parts of the country, fall is marked by cool days, longer nights, and leaves that turn red and orange. You can go for a choice of warm metallics and color schemes by matching your bridal big bouquet and intricate dress to match the drama of the invitation.
Something "Gray"
Gray is a great base color for sleek and modern wedding invitations if you like cooler colors. You can add a fun surprise by putting a marbled pattern in gray and pink on the inside of the envelope. All of the signs can point to a trendy and modern wedding theme, like the font and the marbling. This kind of fall wedding invitation inspiration can be perfect for a stylish suburban wedding with a simple white cake and a modern decoration on top.
Choose Effortless Romance
Fall doesn't have to be the theme of your wedding just because you are getting married in the fall. You can choose classic white and blush colors to give your wedding a dreamy and romantic feel that will last all year. No matter what month your wedding is, it's all about the love you have for each other, not the leaves on the trees. But changing the letters from black to dark brown is a subtle nod to the earthiness of fall.
Add a Little Velvet
You can choose an invitation suite for your ethereal barn wedding that shows how you are planning to use plants and animals throughout the event. Beautiful watercolor wedding details would work in any season, but by adding a black background, warm metallic gold leafing, and a velvet ribbon, your fall-themed wedding invite design can become appropriate for the seasonal event.
Use Embossed Paper of Good Quality
If you are looking for an invitation suite that is great for minimalists go for the one that doesn't have a lot of bells and whistles. A simple change to the color of the font can make this minimalist wedding invite design work for any season. You can pick a soft and dusty pink for starters, which is a good choice for fall. The elegantly embossed paper can make it clear that guests are getting a high-quality invitation. Plus, how about you put a cute little picture of two glasses of champagne being clinked together?
Simple Wedding Invitation with Flowers
A flower-detailed wedding invitation will be perfect for a country wedding in a barn or on a farm. It can have watercolor painting and casual script writing. With such seasonal-themed wedding invite designs, we can picture bare wooden tables with greenery and dried flowers on them.
Dramatic fall foliage, bountiful seasonal produce, and crisp air take us back to the season of hayrides and haunted house adventures! It is easy to see why so many couples consider the fall season their favorite time for getting married. And what can be better than the above-mentioned seasonally-inspired wedding invitations that tap into the time of year's best features? Your fall wedding invitation suite can be the most welcoming surprise in your attendees' mailboxes which you will be most likely mailing in the middle or end of summer. Truly, there is no better way to visually communicate your fall wedding aesthetics than to imbue seasonal influences in your autumn-themed wedding invitation style.
While designing your wedding invitation, you should be thoughtful without taking the overthinking route. You can make sure that the colors, design, font, and art of your wedding invitation match the aesthetics of your wedding, along with thinking about what reflects you as a couple and portraying those elements beautifully in the design. From no-brainer fall wedding color palettes like burgundies, oranges, and gold to unexpected ones like deep earth tones with mixed warm metallics, we are seeing many trendy fall wedding invite designs in recent times. There are also designs that include natural paper vibes and dried flowers that nod to boho-chic autumnal aesthetics. Choose the options which speak to you the best.