The Magical Fall Wedding Of Kathy And Zachary At War Memorial Building, Los Angeles
October, 27 2022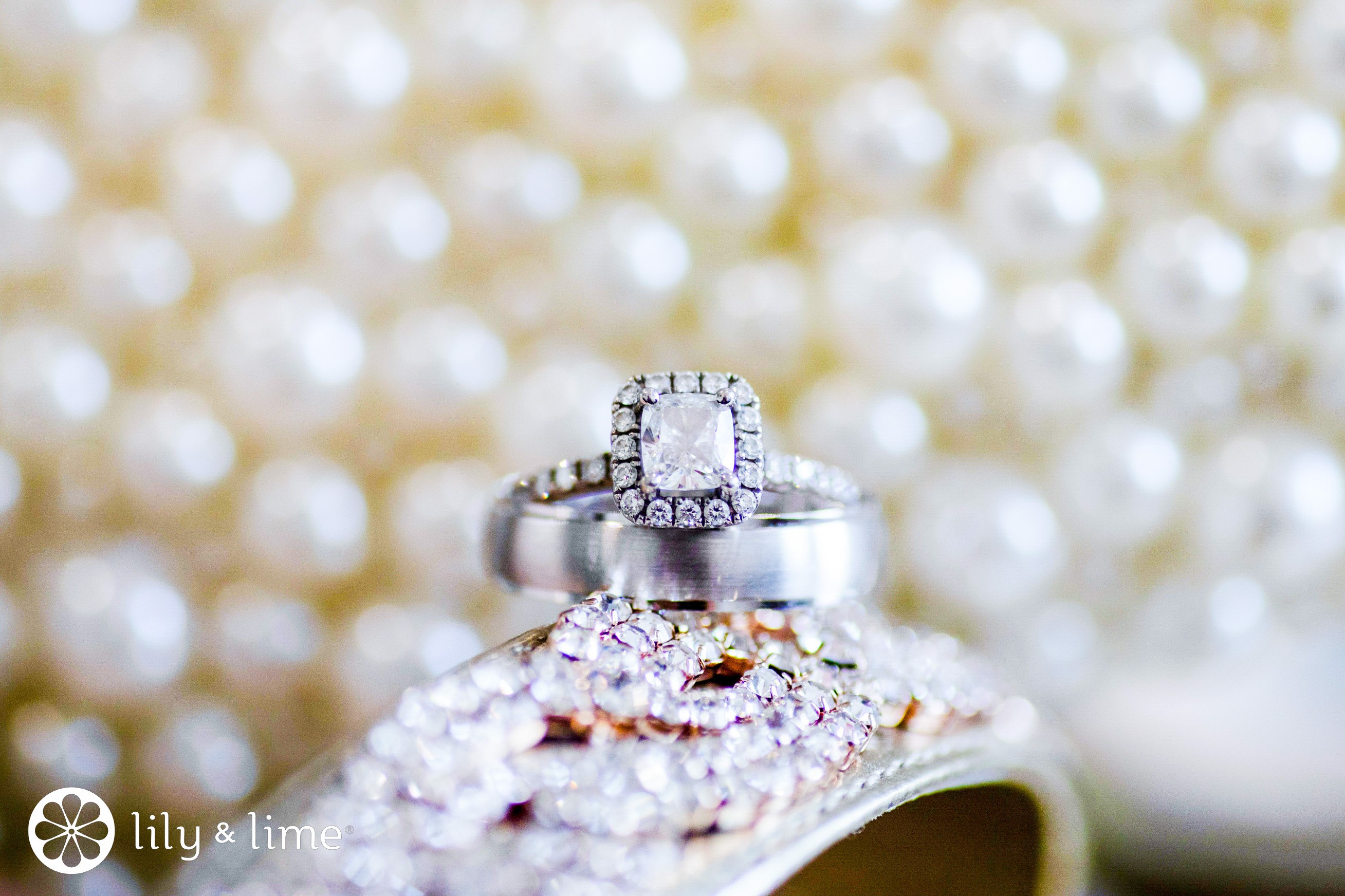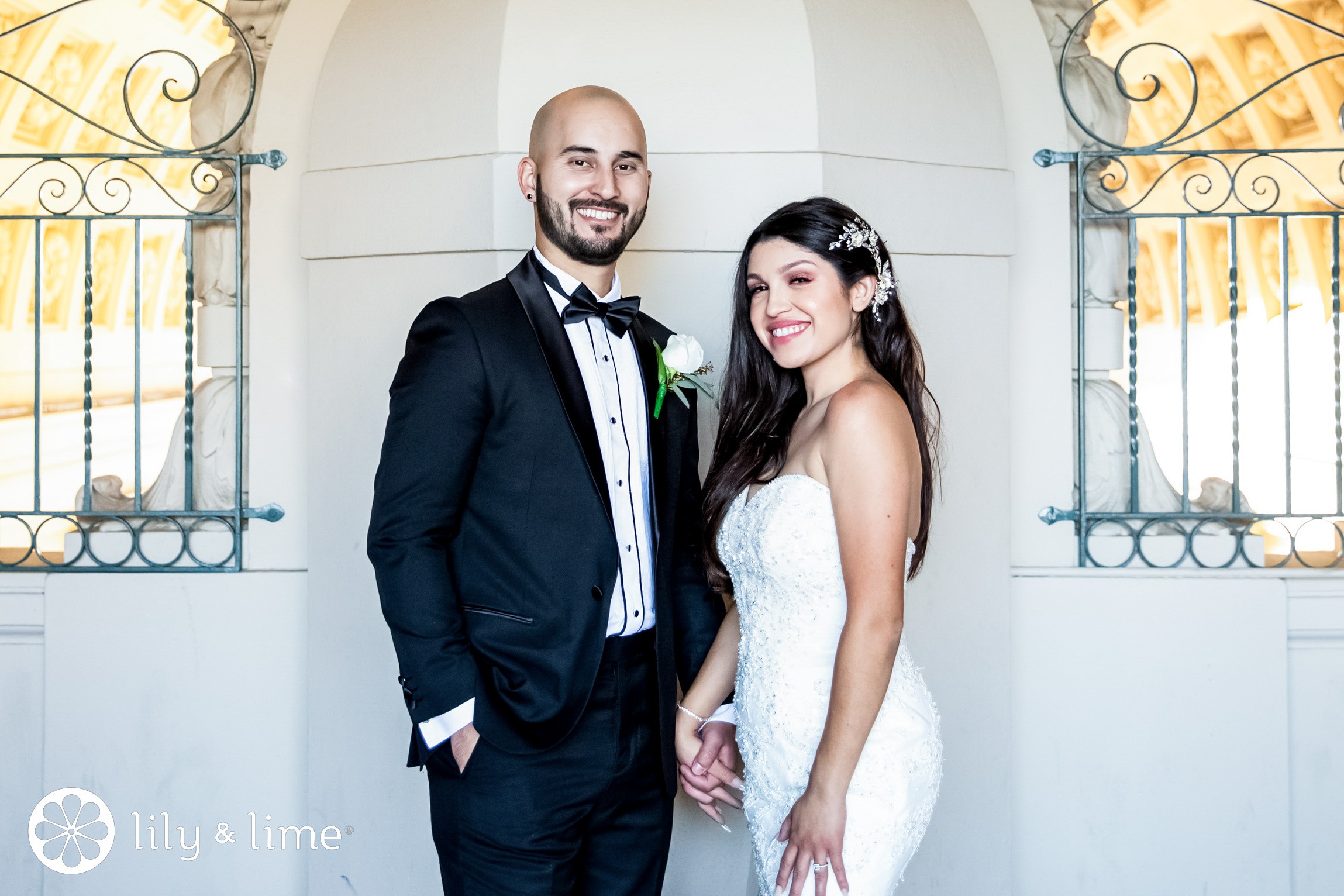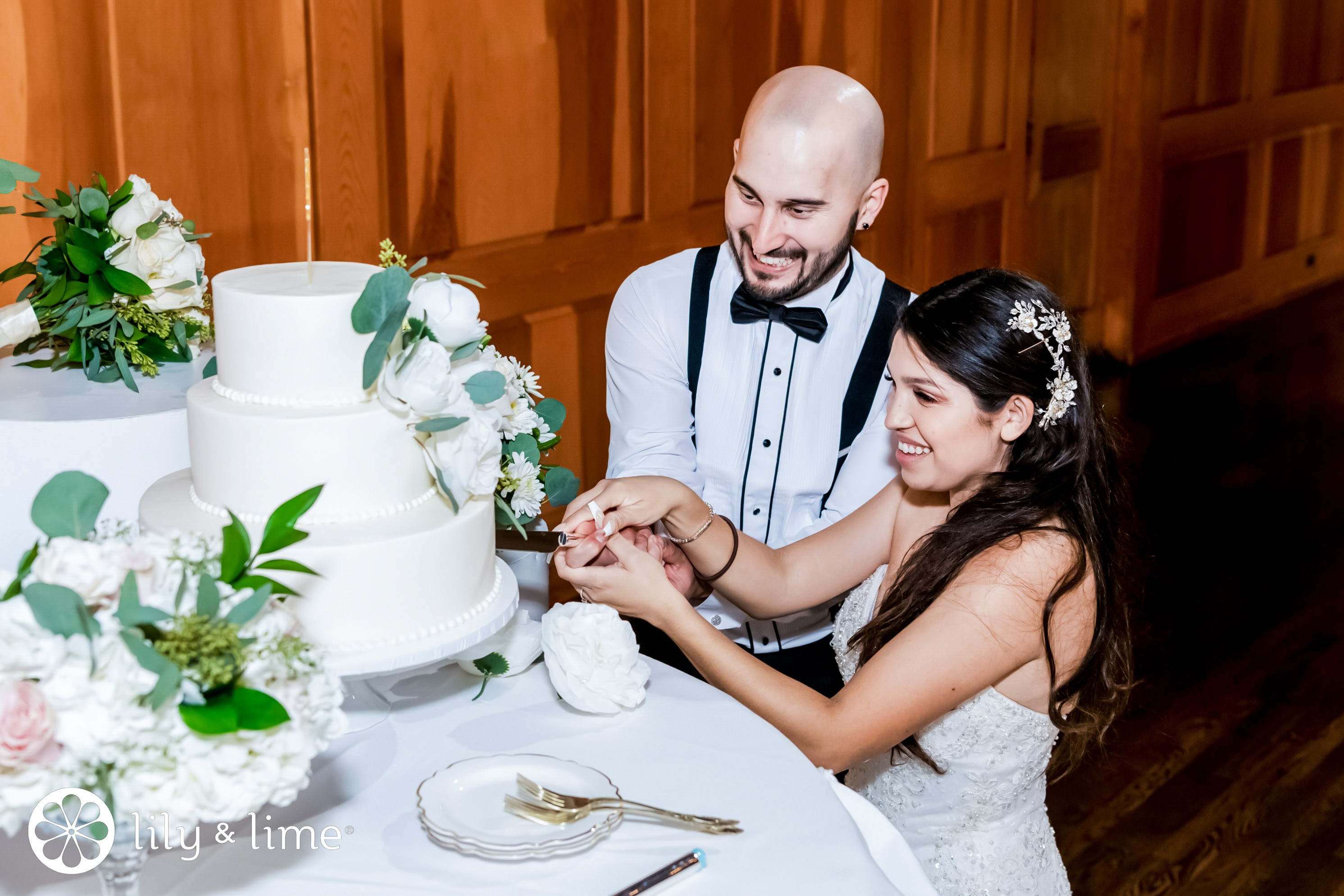 People who like fall weddings do so for all the right reasons! With cooler weather, cozy scarves, pumpkin spice, and everything in between, having a glamorous fall wedding can give you not only off-season discounts but also beautiful fall-inspired wedding decor for your big day. There are many reasons to have a wedding in the fall, such as hayrides, haunted houses, Thanksgiving dinner with the whole family, and Halloween-themed wedding decorations. Autumn weddings are a party for the senses, from the mild weather to the beautiful bridal bouquets to the bright orange and red leaves on the ground to the smell of grandma's freshly baked turkey.
Dramatic fall wedding flowers and bright wedding colors that are inspired by fall signal the start of the holiday season, which is full of memories and reminds us of how beautiful nature is. The trendy fall wedding themes that are popular now show why authors and poets have romanticized autumn for many different reasons throughout history. Maybe this is why the autumn landscape bursts with orange-gold leaves, like a painting, or why all the fall quotes make so much sense when you read them while sipping a strong cup of coffee.
In the fall of 2021, we had the chance to record Kathy and Zachary's love story. They were a great couple from Los Angeles who gave our hopelessly romantic souls the best couple goals. The interesting couple's strong chemistry and clear love for each other made us feel warm and fuzzy inside. On the day of their wedding, their chemistry shone brightly, and our Los Angeles wedding photographers did a great job of capturing the essence of their romantic love story. The way they twirled around the dance floor on their first dance, like autumn leaves blowing in the wind, gave our wedding photographers in Los Angeles a lot to work with.
It's not a secret why so many couples get married in California every year. Whether it's the cool sea breeze, romantic sunsets, and exciting beachfront or the eclectic city buzz of Downtown Los Angeles, the dreamy view of snow-capped mountains, or the dreamy wine country, it's easy to see why. From the fancy ballrooms of Malibu and Los Angeles with their glittering cityscapes to the beautiful and peaceful settings of Napa Valley and Sonoma County, getting married in California is a dream come true for every couple in love in the US. Whether you live in California or are planning to travel there for your wedding, there are many reasons to start your life together in this beautiful part of the United States, which is also known as the "Golden State."
Kathy chose to have her wedding in Los Angeles, and she planned to have professional photos taken in and around this beautiful, glamorous city in California. Los Angeles is the city of wedding photographers' dreams, and it's easy to see why. It has a beautiful sky and a climate that makes it feel like summer never ends. If you like classic wedding and engagement photography, this city is a great place to go if you want to get away from it all. A real Angeleno knows that the whole city is like an artist's canvas, with iconic tall palm trees and ocean views in the background. Each brush stroke represents creativity and ethnic diversity. If you want to have a destination wedding in Los Angeles, this Southern California city is perfect because it is a mythical land with historic landmark buildings and vintage rustic outdoors, all on the edge of different terrains. Los Angeles has many different kinds of scenery. With the bright lights of Hollywood close by and everyone chasing their dreams to get to the promised land with all their heart, this city has a lot of photo opportunities.
Today, Los Angeles is known as America's creative capital and has many different kinds of people living there. Some of the best things to do in Los Angeles are to check out the great restaurants, shops, museums, and family-friendly attractions. With lots of sunshine and mild to hot weather all year, shorts and T-shirts should be in every suitcase. Visitors who come for the beaches and warm weather will find a lot to do and interesting places to check out. Recent changes to public transportation and the opening of a Metro Bike Share station in Downtown Los Angeles have made it easier than ever to get around and see the sights.
It's a good choice if you are a real LA bride and groom or if you plan to have your dream wedding in LA. The Southern California wedding venues can add a cool and artistic touch to your wedding day. Your Los Angeles wedding photos will remind you of this for years to come. There's something for everyone, from sandy beaches to rolling vineyards to architectural masterpieces like Frank Lloyd Wright's all-glass church. LA can make your dreams come true, whether you want to take engagement photos at famous places like the Beverly Hills Hotel or Griffith Park or plan a beach wedding in Malibu, Santa Monica, or Venice. Check out the list of engagement locations and wedding venues in Los Angeles as you take your first steps toward a new life. These places can fill the air with a wild energy that is contagious. From planning to capture the beautiful skyline of Downtown LA to getting a bird's-eye view of the Hollywood Hills, our talented LA wedding photographers are here to capture the beauty of Los Angeles and the love between two people in a glorious way.
Like Shakespeare's love sonnets, we fell in love with Kathy and Zachary on the first day of their new life together. Our wedding photographers in LA were inspired by the passionate spark in the room to make some of the most beautiful wedding portraits. From the time Kathy got ready in her crystal white wedding dress to the time the newlyweds posed in front of a beautiful backdrop and promised to stay together forever, our hearts were open to the light shining through the leaves on an autumn morning.
Zachary wanted to get married at one of the most historic wedding venues in Los Angeles. They decided to tie the knot in a complete church setting and move on to a different reception site. Kathy and Zachary tied the knot at St. Anthony's Catholic Church in San Gabriel and moved on to their reception venue for an evening reception. The War Memorial Building wedding venue is one of the most traditional wedding venues in Los Angeles that is steeped in history and glorious beauty. Tucked away in South Pasadena in the city of Los Angeles, the two-acre War Memorial Park is located on Fair Oaks Avenue and provides a site for the two-story square feet War Memorial building. The War Memorial Building was built in 1921 and is identified as a city cultural heritage landmark.
The classic Los Angeles wedding venue was built on the former Oak Lawn Park with funding from city bonds and donations from the American Legion. The upper floor of the building includes a kitchen and a large multi-purpose room for dancing, meetings, banquets, and other activities for groups of up to 200 people. The lower floor consists of smaller rooms, storage, and restroom facilities. The building is in the second position on South Pasadena's Register of Cultural Heritage Landmarks. North of the building, the grounds are dedicated to a landscaped memorial garden. The mansion also has stunning views for your dreamy Los Angeles wedding photos, and the photo opportunities are nothing short of spectacular.
This photogenic wedding venue in Los Angeles is known for its location and exclusive history. The exclusive LA wedding venue featured beautiful architecture, large halls, and beautiful views. All of these much-wanted features put together proved to be impressive for all the guests and made for some great wedding photos. One more reason to get married at such historical wedding venues is that most of them have large, beautiful gardens that most people have probably never seen before. People call such places "the city within a garden" because there are so many beautiful and well-kept gardens here. It is only natural to want to get married in such a beautiful place since the wedding venue is most likely filled with green details.
The historical importance added more meaning to a day that already has a lot of meaning. The older guests enjoyed this reminder of the past the most, while the younger ones were thrilled to walk on a piece of history. A modern wedding venue will definitely have its own luxury and style, but a historical wedding venue in Los Angeles would give this important day more culture and a unique sense of importance. Even on a normal day, going to historical sites and landmarks makes you feel awestruck and wiser. Adding the celebration and excitement of a wedding to the natural feeling of being at a historical site made this wedding day full of laughter and joy that people will talk about for years to come.
Our power couple was blown away by how private and grand this classic wedding venue in the suburbs of Los Angeles was. They decided right away to have their wedding at this traditional wedding venue because of its peaceful beauty. The wedding event spaces at the intimate wedding venue in the LA suburbs have a touch of old America's everlasting glory and are surrounded by beautiful views of significant history. It's a large estate making it perfect for both small and big weddings.
Your wedding photography session in Los Angeles will be a feast for the eyes and ears, with beautiful marble fireplaces, grand crystal chandeliers, sparkling mirrors in wooden frames, wrought iron railings, and an expensive veranda with a view of the plush mansion surroundings and valley below. The relaxed and private settings of this exclusive Los Angeles wedding venue can give you a lot of photo opportunities for your couple's photo session. Your professional photography session in Los Angeles will be full of one-of-a-kind memories, thanks to the way the elegant, modern-chic buildings blend in with the beautiful natural scenery.
On their fall wedding day, the sun was shining brightly. This made us happy and gave our Los Angeles wedding photographers a dramatic setting in which to tell the couple's love story in a beautiful way. The detailed photos of the wedding day showed everything from the bride getting ready for her big day to the touching moments captured in the photos between the bride and the maid of honor. From modern wedding ideas like bridal accessories featuring shining bridal shoes, pearl studded bridal clutch, and a monogrammed champagne glass to the colorful bridal portrait session, our LA wedding photographers carefully captured every part of the wedding day to make a memorable wedding album.
Kathy wore a long, flowing, crisp white wedding dress with beaded embroidery details and a plunging sweetheart neckline that scooped down at the back. The strapless wedding gown with a long train swept the grounds like a true dream out of a runway! Her hair was parted on the side and left open with the crystal bridal comb. She skipped bridal jewelry altogether to finish off her perfect minimal bridal look. She looked beautiful on her wedding day as she carried a rich all-white bridal bouquet that was tied together with a white ribbon. Zachary wore a formal two-piece black suit with a white shirt, a black bow tie, and a single stem white rose boutonniere. Elegant bridesmaids in powder pink bridesmaid dresses and classic groomsmen in dark gray formal suits made the wedding look like a picture-perfect day. The group wedding portraits were beautifully synchronized post-ceremony as lovely additions to the wedding album.
Some of the most important and special parts of our bride's wedding day left us with wet eyes, the bride walking down the aisle and when they said their vows in front of a gleaming white church background. There was not a single dry in the room when Kathy and Zachary said their wedding vows while looking at each other with hope, joy, and other beautiful feelings. In all of the pictures of the wedding, the outdoor ceremony with a view of the elegant church wedding setting looked beautiful and impressive. The way they looked at each other during the wedding ceremony and the way they kissed for the first time was a picture-perfect moment that made for some of the most beautiful wedding portraits. Before the wedding reception, everyone quickly got back together after the ceremony to create beautiful family wedding portraits.
As evening fell, the whole wedding venue was lit up with magical wedding lighting. In the background, everything twinkled in a dreamy way, making the whole scene look like it came from a storybook. Our very talented Los Angeles couple photographers took beautiful photos of every moment, from the stunning couple portraits set against the beautiful settings to their evening wedding reception, from how they had their first dance to how they celebrated their new life together with a delicious classic all-white three-tier wedding cake. This wedding day in Los Angeles will always be one of our favorite memories of telling love stories because it gave us so many special memories that we will hold close to our hearts for the rest of our lives.
The couple from Los Angeles got married and danced the night away with their friends and family. They even indulged in an amazing wedding tradition of "Baile del Billete" which is a wedding money dance that nods to their Spanish heritage. Money dance, which in the US is sometimes called a "dollar dance," came from Spain. The Spanish wedding tradition known as El Baile Del Billete is a money dance that is often done at wedding receptions in Costa Rica, Cuba, Mexico, and El Salvador. As part of this fun wedding tradition, people "pin" money on the couple so they can dance with them. The money dance can last for more than one song, depending on how many people want to dance with the couple. Popular money dance wedding traditions are practiced in many countries across the globe. The money dance is a small show that helps the couple get money to start their life post-wedding. It can happen as soon as the First Dance is over. Sometimes the male guests "pay" for a dance with the bride by pinning dollars on their clothes, while female guests "pay" for a dance with the groom by doing the same. People sometimes just throw the money on the dance floor, and someone from the family will pick it up so that it doesn't get on the clothes.
Our Los Angeles wedding photographers took detailed wedding portraits of some of the amazing wedding moments that were set up for the wedding ceremony and reception. From the way, the newlyweds greeted everyone at their grand reception with their biggest smiles to the way they cut their wedding cake and danced their first dance, the exciting details of their wedding were truly amazing. One thing was certain: this beautiful couple with their undeniable chemistry and classy vibe stole our hearts. They reminded us that in a world full of variables, the only thing that doesn't change in this world is love.