Vintage Wedding Ideas That Won't Break Your Budget
December, 23 2022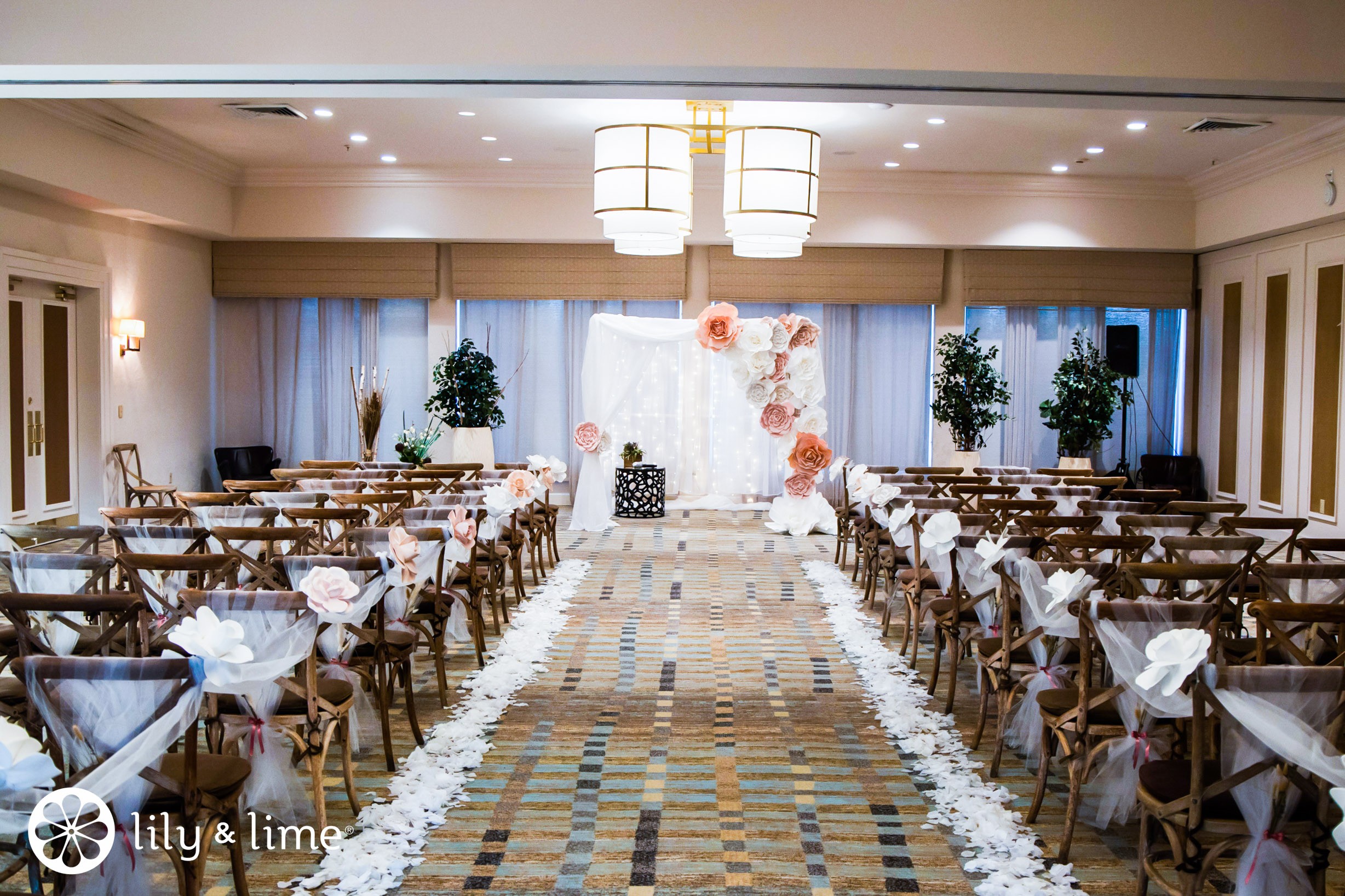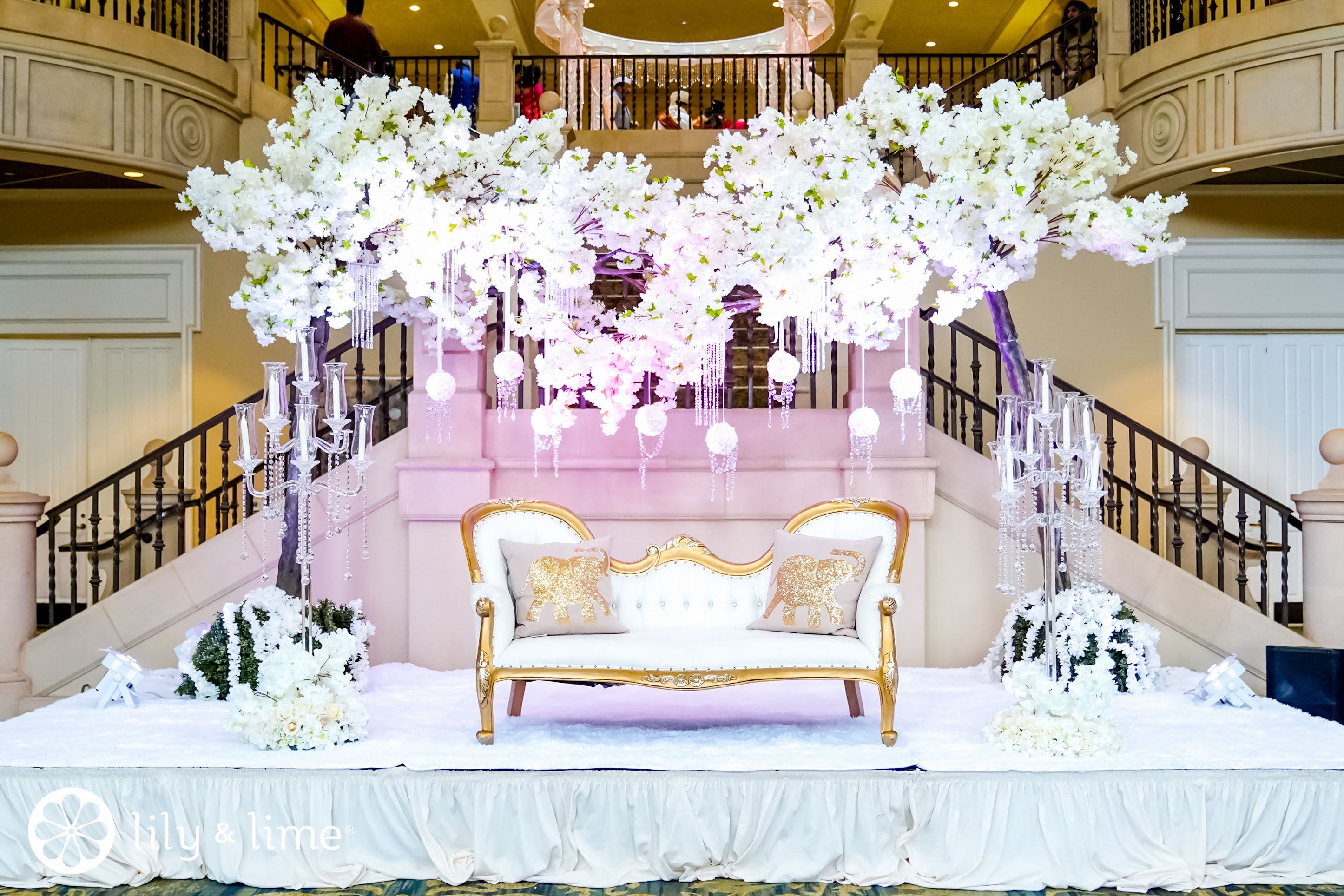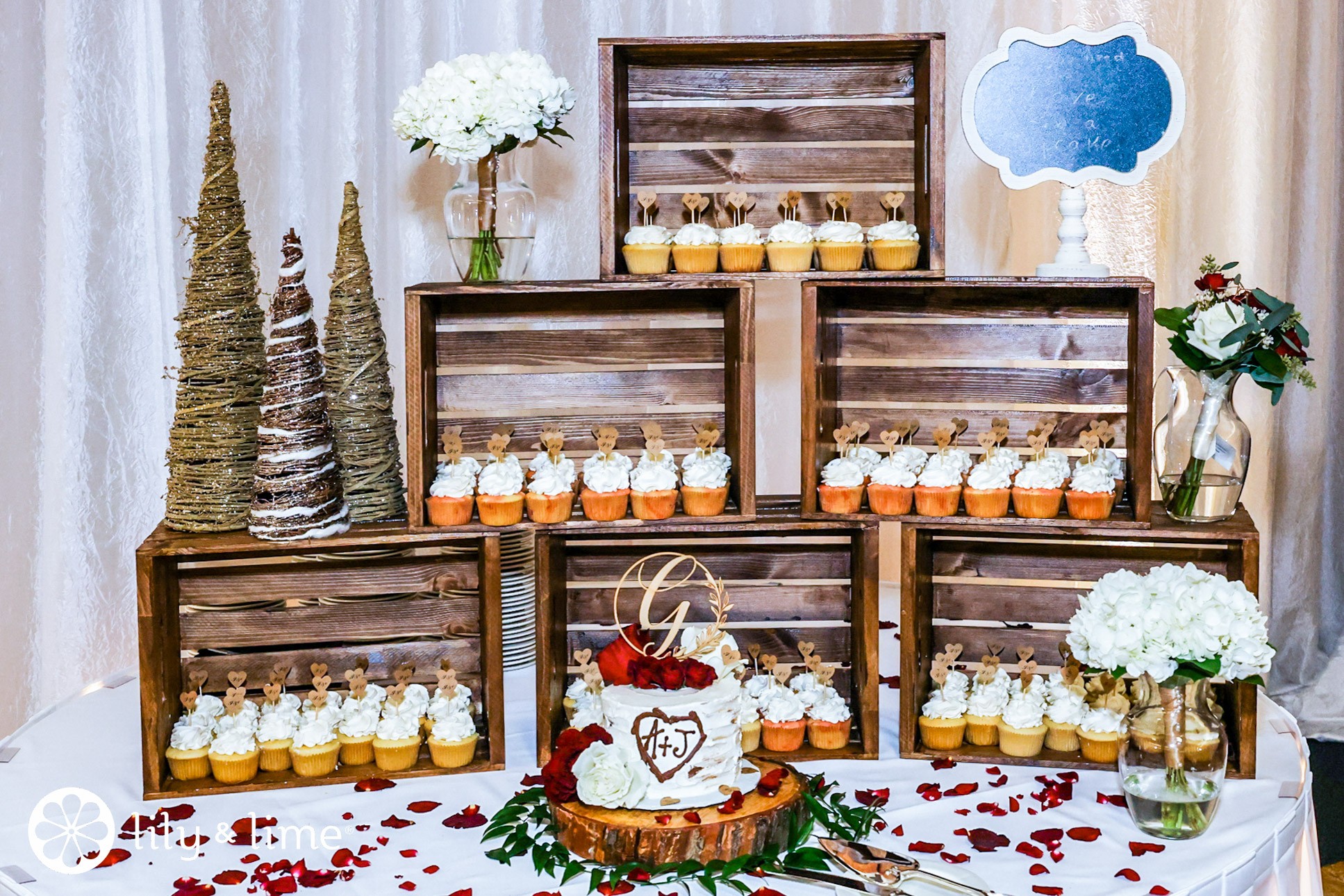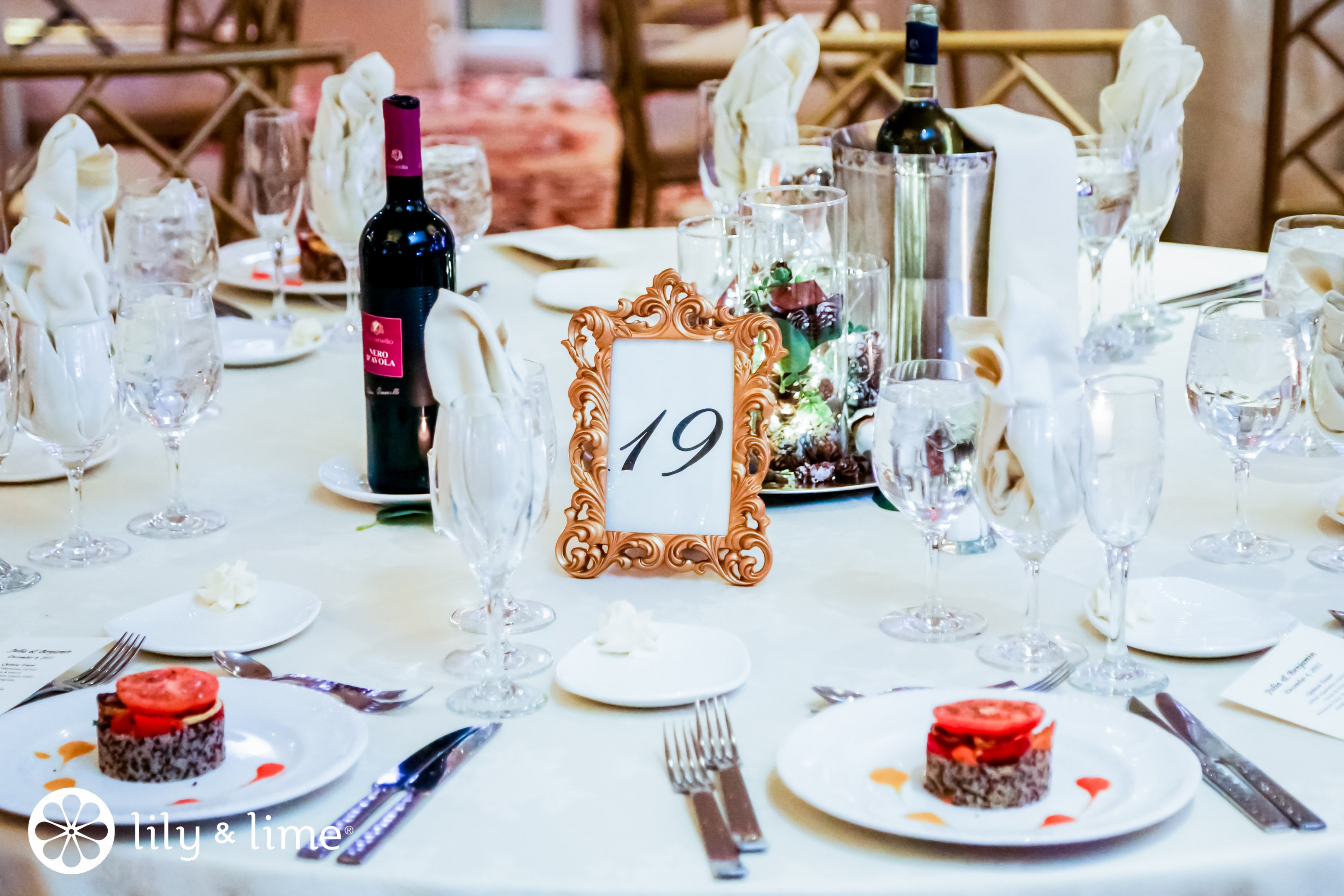 Don't get us wrong. We love the new and shiny just as much as the next person. The thrill of being on trend, and flaunting something which is "just in" is sure heady and beyond exciting. The wheels of time turn and so do the trends, and some of the things which have come in are pretty amazing. However, there are some of us who still like writing hand-written letters with ink pens, and get emotional while watching Little Women (I mean, why Beth?) and like to wipe that tear with a lace handkerchief and think the vintage fashion is superior to the newest fashion off-the-rack. There are some among us, who still believe in timeless romance, wish on the stars, and think you have been placed in the wrong era and have an old soul which belongs to Friday night drive-thrus, circle shirts, and bright red lipsticks. If you are nodding along to those descriptions, this is just the blog for you!
While vintage wedding details are timeless and priceless, they don't have to cost an arm and a half! In this blog, we bring to you easy vintage wedding ideas which promise to be easy on the eyes as well as the pocket!

Play up the Gramophone: A vintage gramophone makes a stunning touch to the wedding decor. Old broken gramophones are frequently found on websites like eBay or can be rented as props. Utilize these as table decorations for your card table, band, or DJ booth flankers, or as part of a grazing table or beverage display. Filling the horn with flowers as a centerpiece is an additional method to use gramophones if your tables are large enough so that they don't interfere with discussion.

Lace And Embroidery: What says vintage more than lace and embroidery? Lace is a charming and elegant textile that can instantly give any aspect of your décor a vintage twist. If you're wearing lace for your wedding dress, accent it with bits of this lovely fabric wrapped around your bouquet or table centerpieces. Consider hanging lace hoops throughout the venue or using them as an altar background if you want to make a bigger impact. Don't hesitate to use lace anywhere you can because it will always have a vintage feel. While these elements can be played up in the bridal outfit with lace wedding dresses, embroidered veils, and gorgeous details, there should be no shortage of lace or embroidered objects at a vintage-inspired wedding. From the cover of your guest book to your gown, tablecloths, and even your invitation suite, don't hold back!

Bunting Charm: In addition to being a sweet and colorful way to bring some vintage whimsy to your wedding decor, bunting is also a relatively low-cost accent. You may draw attention to the fact that your wedding will be held at a historic location by hanging some traditional bunting with the flag. Make your own bunting out of scraps of fabric with different prints and textures for a shabby chic look. Don't worry if the edges are torn; this enhances the overall design. A barn or open area with a sea of bunting gives off a Victorian music hall atmosphere.

Add Vintage Furniture: Vintage or vintage-inspired furniture can be used to create a lounge area where visitors can relax. You may simply rent this from the prop and chair rental providers, but if you find something that you believe would look great in your home, why not invest? For senior relatives who might want a quieter place to converse, a few sofas, chairs, or loveseats around a table are great.

Photo Display: Make a truly personalized photo display by using ancient family images of loved ones who are unable to attend or of grandparents' wedding days. This might be shown on a board or wall inside the space, or you could try to make a hanging exhibit. Add vintage accents like crystals, pearls, and fairy lights to it.

Vintage Books: Your finest resources for creating literary-themed centerpieces like this are used bookstores and charitable organizations. Pick romantic classics like Jane Eyre, Pride and Prejudice, and Emma. Hardbacks with damage look the best. Table runners, place settings, and decor can be made from vintage book pages, postcards, and sheet music. Use it abundantly! To continue the idea, you can incorporate them into your wedding invitation design as well.

Flower Vases And Cages: Start looking through the vintage and resale shops in your area for unique objects that can serve as flower vases or other wedding décor. We adore these garden planters that were formerly prizes! discover a used bird cage? They are simple to stuff with baby's breath to make the most unique floral arrangements imaginable. For those who love the retro concept, a birdcage is always a hit and a simple way to stay in style. Many venues will be able to get these from their suppliers; it's up to you how you design them! Birdcages make wonderful hanging decorations, but they also make perfect bridal table decorations when combined with candles and a floral wreath. Everything seems more vintage when a cloche is placed over it at a wedding. Use them to cover anything from sweets to figurines to flowers.

Icecream Station: A good old-school ice cream station is something that can't disappoint when it comes to vintage weddings. It is such a fantastic idea to use an ice cream tricycle as décor for a summer wedding. Visitors will adore it, and with your server dressed in vintage attire, it's like a dining experience that is both delicious and artistic! Use typical flavors like raspberry ripple and mint chocolate chip and decorate with bunting.

Vintage Getaway Car: A vintage vehicle is a wonderful way to bring a special bit of the past into your day. It will be well worth it for the images whether you select a chauffeur-driven Rolls Royce or you charter a sports car like an Aston Martin to drive away in. A refurbished VW camper van is another interesting option, depending on the retro vibe you're going for.

Teacups! Find lots of patterned tea cups online, in antique stores, or everywhere you can! They are inexpensive and essential for any antique wedding decor, especially if your reception will be an afternoon tea party. Set up a charming tea station since, even if you're not, guests will always appreciate a caffeine pick-me-up after a hard day. Who said teacups could only be used for drinking? Put them in the middle of the tables, decorate them with flowers, or transform them into candles as part of your vintage wedding décor. This is a wonderful DIY wedding centerpiece idea that truly emphasizes the retro motif without breaking the money. They can be used as wedding favors that guests can take home.

Vintage Lighting: Every wedding needs excellent lighting, but a vintage wedding will make the most of all the somber, lovely options available to you. To display your candles or even lanterns during your wedding reception, think about using candelabras. Put tea lights in mason jars and surround them with vibrantly colored roses for a more rustic look. Having a tent wedding outside? Renting draping-covered chandeliers will give your space a Gatsby-like vibe.

Trunks and Tubs: Smaller trunks make excellent card and favor holders, even flower displays, while larger ones make excellent coffee tables. On the other hand, self-serve drinks and ice can be stored in antique tubs and old canoes. An antique trunk will always be useful for storing emotional objects like ancestral blankets or photo albums after your wedding, even if you probably won't want one lying around your home after the ceremony.

Dreamy Pastels: For a wedding with a vintage theme that is incredibly romantic, go with a color palette that features soft, dreamy pastels. As long as everything is kept in soft pastel tones, you can use as many colors as you want in the décor. This retro sweet arrangement is a terrific way to use pastel colors, and your guests will adore it.

Stationary and Stamps: Your invitations are the best spot to start showcasing your antique wedding aesthetic. Consider using calligraphy and traditional letterpress to give your invitations a 1920s feel. This will give them a touch of luxury. As monograms were popular in the past, you can design them for usage throughout your wedding. Here, Minted provides a complimentary monogram design service. For a keepsake that will last for years, write down your vows. Display them in your house as a reminder of the pledges you made after exchanging them at the wedding. Additionally, you can compile a collection of old wedding stamps. Using vintage stamps is one of the most popular methods to complement wedding stationery.

Vintage Serveware: You should place vintage dishes, cutlery, and glasses high on your list of potential purchases. You can utilize the pieces once more to establish your own heritage serve ware collection in addition to the fact that they are a powerful addition to any vintage wedding theme. And while you probably won't have enough space in your home to store 125 glasses, you can acquire a variety of smaller items for your wedding table that will still make a big impression.

Dress Up Your Chairs: At your reception, dress up the seats with sweet ribbons or sashes in pastel or flowery hues. Don't be afraid to mix and match patterns and even chairs when using a vintage color palette for your wedding decorations. For an instant vintage vibe, dress up ordinary wedding chairs with dried flowers, lace, burlap, pearls, or ribbon in your wedding's color scheme.

Bar Cart: Without an antique bar cart, no vintage wedding is complete. Although the groom at this wedding chose his preferred whiskey options, we believe any drink will do. A good finishing touch might be a tasty cocktail with historical significance, such as a sidecar or gimlet from the Roaring Twenties after World War I. You can also go for an epic champagne tower for a gatsby-esque touch to the wedding day.

Old Keys: There is something mysterious and magical about old keys! By painting scraps of recycled wood and fastening teacup hooks to the wood, couples can turn skeleton keys into escort cards. They can then use a piece of natural twine to bind each name to a key. The outcome is pure old-fashioned magic.

Heirloom Accents: On such an important day, it's crucial to celebrate your heritage, whether that means adding family treasures or beloved foods. For instance, a couple can use the mother-of-the-crockery bride's and give guests honey from their family farm as a favor at this in-home wedding in Rhode Island. You can also put out old-timey decor like an antique clock and such which work great with the theme!

Tea-length wedding/Bridesmaid Dresses: Tea-length wedding gowns are often associated with vintage fashion, largely because Audrey Hepburn made the design popular. This stylish silhouette is a perfect option if you're seeking vintage wedding dress styles. This also works well with bridesmaid dresses as it will do justice to the theme if the whole gang is dressed in this vintage style!

Framed Seating Charts: You might be looking for DIY antique wedding decorations if you're the creative sort. Look for vintage frames at your neighborhood thrift store to utilize as decorations. The vibe is perfect for frames with intricate embellishments and faded metallic colors for a truly old look. The seating chart in your antique frame is a fantastic idea because it will be the first thing visitors notice as they approach the wedding reception, keeping with your theme perfectly.

Baroque Mirrors: Are you looking for easy-to-implement ideas for antique wedding décor? Purchase baroque mirrors to decorate your location with. Your area will have a regal feel because of this beautiful design aesthetic, which is primarily influenced by European architecture and art from the 17th century.

Vintage Photo Booth: Why not give your reception photo booth a retro makeover? It's customary for couples to add one there. One of our favorite wedding entertainment options is a photo booth because guests adore them! Hire a vintage photo booth if you want to stick with the concept; Vinny, the camera from Vintage Photobooth Cumbria, is just stunning! Rent a vintage vehicle to use as a mobile photo studio. A coolly updated Volkswagen looks as though it were taken from the 1970s.

Birdcage Veils: On your wedding day, you are not required to wear a veil, but a headpiece can dramatically change your appearance. For a retro, vintage look, think about adding a birdcage veil as a dress accent. This netting design, which is also known as a cage, usually covers the top of your face and is no longer than nine inches. For an outfit that truly embodies the retro style, pair it with a tea-length or lace dress.

Vintage Glassware: Use bright, jewel-toned champagne flutes and goblets instead of conventional drinking glasses. The elegant jazz club or upscale cocktail lounge would appear to have been substituted for the wedding venue in an imaginative vintage wedding theme.

Antique Ring Box: An antique ring box can add oodles of charm to your ceremony, as well as wedding pictures! Make sure to take pictures of the unique stones, whether your engagement ring is an heirloom or you are borrowing priceless jewels for your "something old" or "something borrowed." Each item you choose to wear has a special meaning for you, thus it belongs in your bridal collection.

Antique Vanity Dresser: For vintage displays, antique dressers or vanity tables are fantastic, and we really adore them for American-style lemonade stands. A water station is necessary for little guests and those who wish to take a break from the bubbles at any outdoor or summer wedding. To enhance the appearance, take out the drawers and place some flowers or vintage postcards inside.

Doilies: Without doilies, no antique wedding would be complete. You can get creative and use them as plate decorations, table runners, or centerpieces to add charm to your reception decor. The macrame design can be gorgeous and grandma-chic in a nostalgic way! Better still? Have your grandma crochet them for you!

Stunning Doorway: The beautiful thing about doorways is that there are plenty of them to go around and complement every wedding theme there is! They can be adorable and gorgeously old. With an ancient entryway leading to your outdoor wedding ceremony location, you can give your guests the impression that they've actually traveled back in time. We adore doorways that are inspired by secret gardens, but you can also choose a French door archway that has been modified and is decorated with rich flora. The choice is yours!

Vintage weddings are perfect for the old-soul classic couples who appreciate the good old times and forever live in the nostalgia of the bygone eras. If you and your sweetheart are the same and are hoping to throw a big fat vintage wedding without a budget to match, we hope this blog was just the thing you needed!