Ways to Bring Pride to Your Wedding
June, 13 2022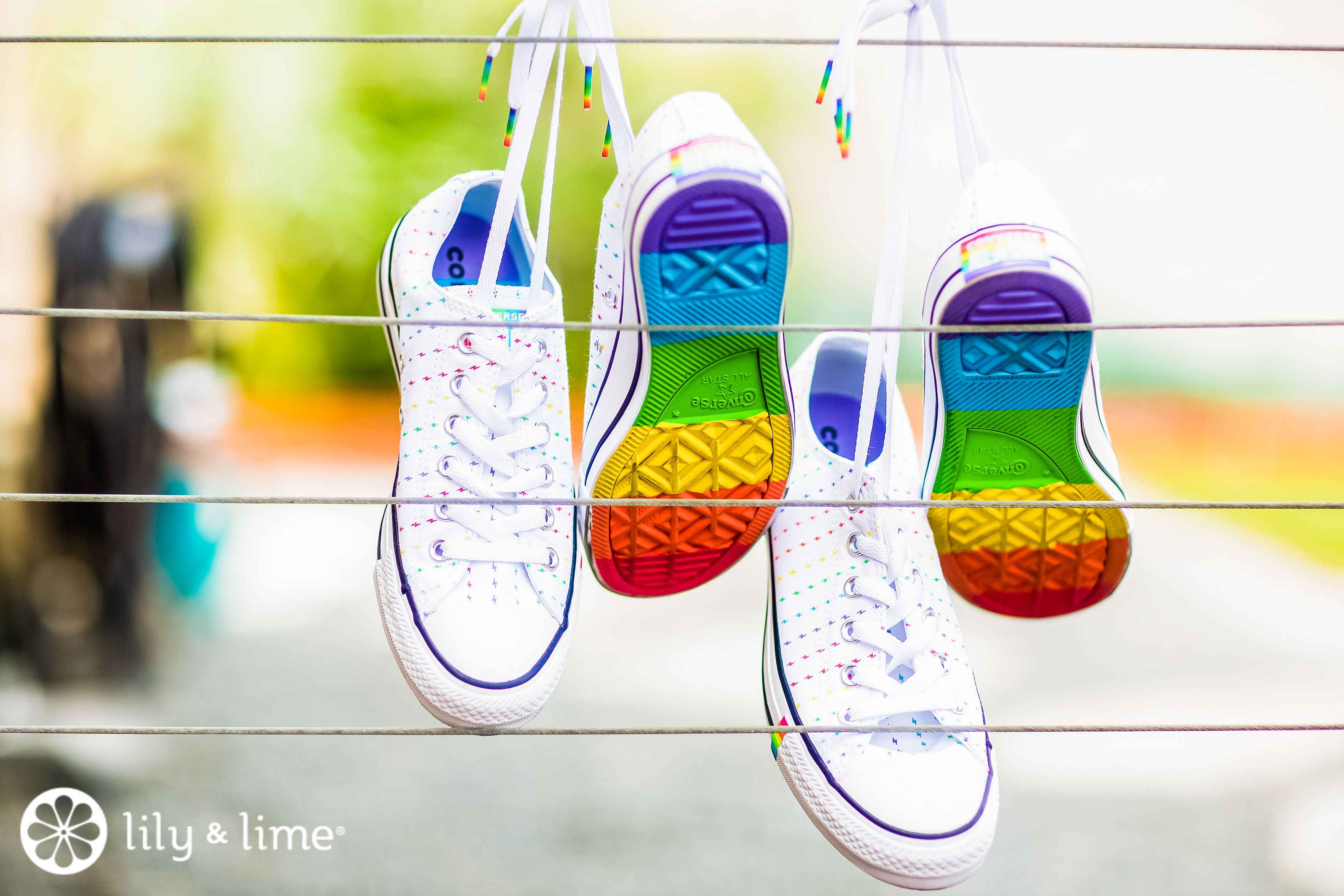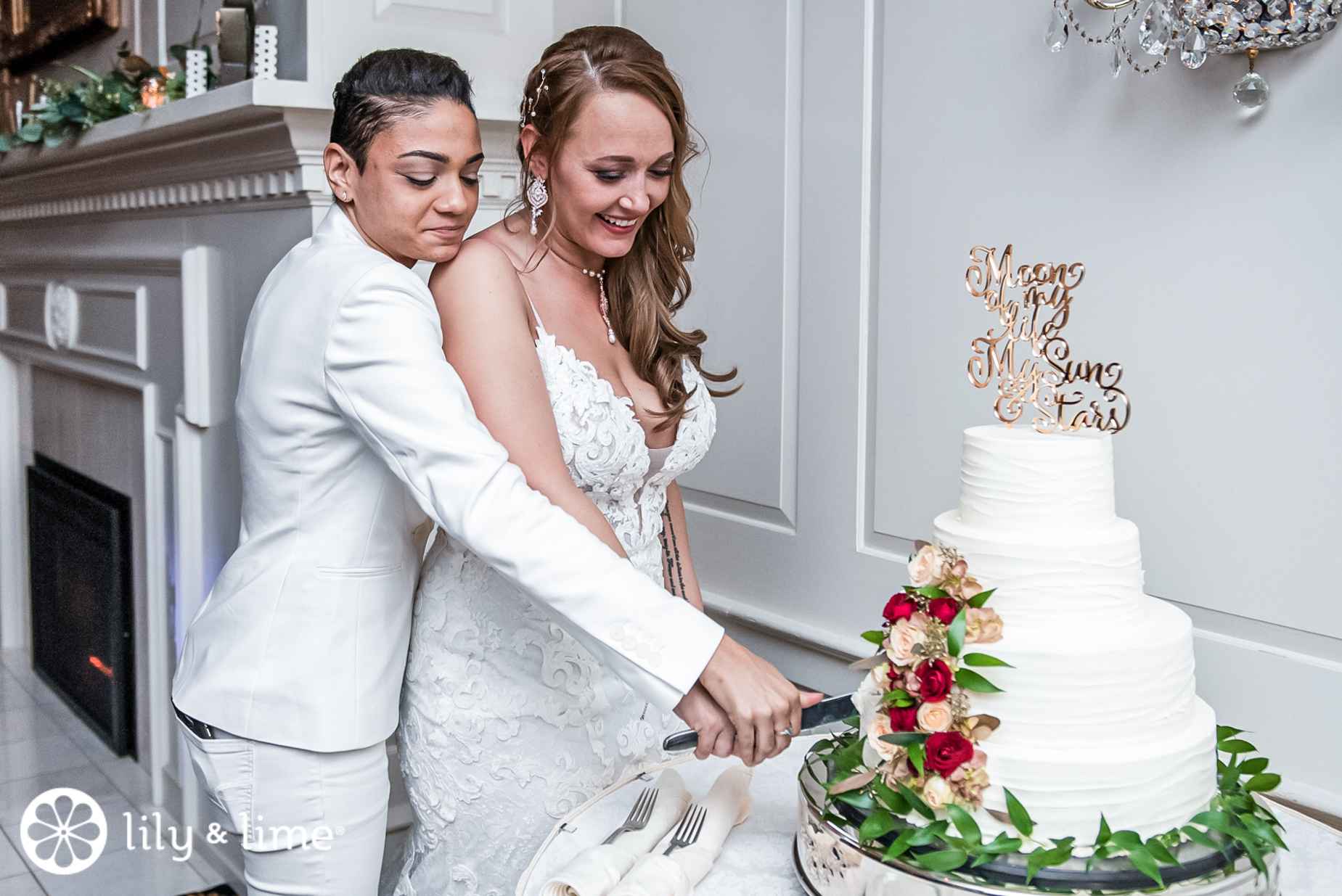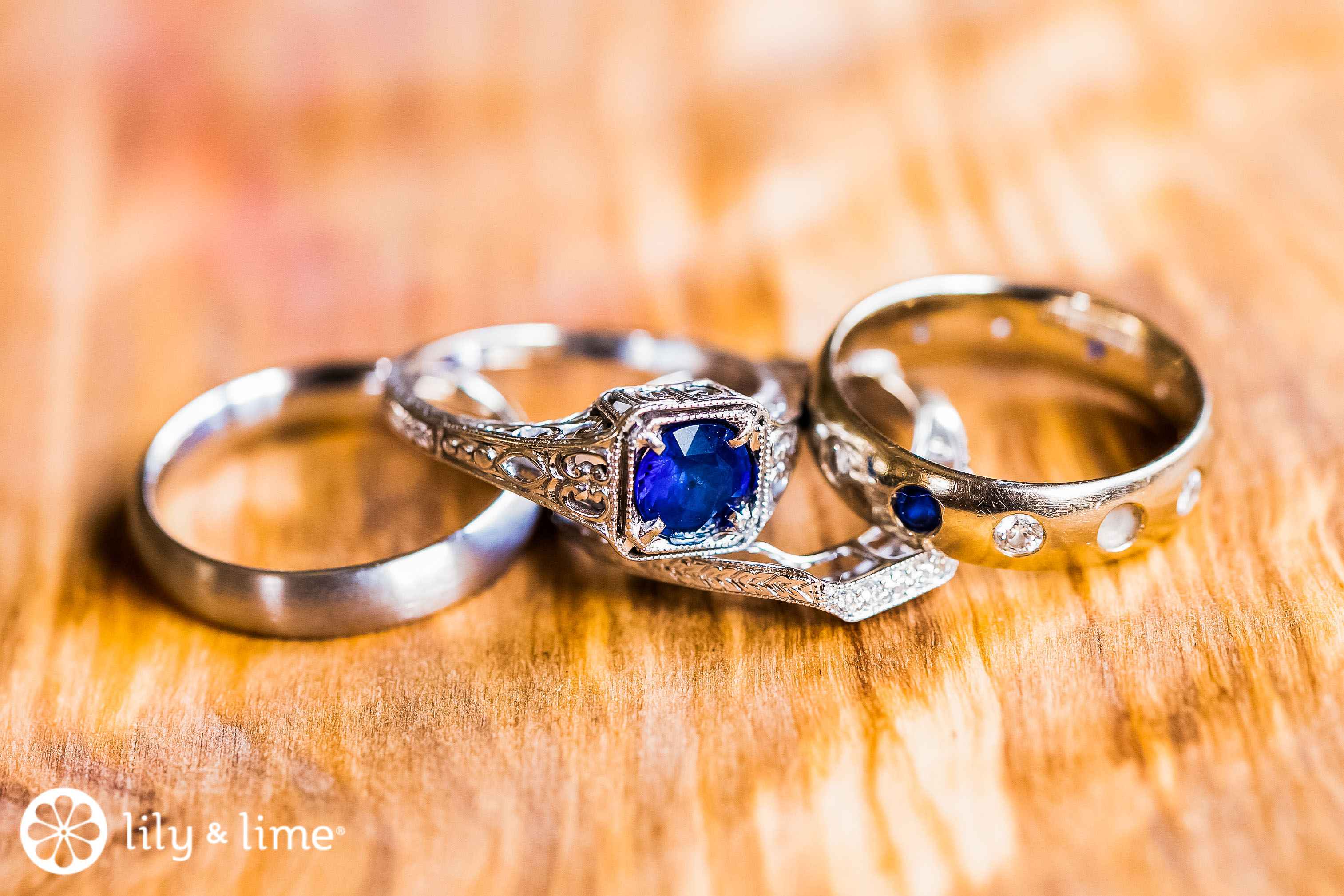 Pride Month is not just a celebration of inclusive love for June but is something that is an entire belief system. Love is and has always been boundless and this is just a month to remind us that love encompasses all genders and orientations. We, being the cheerleaders of love, can't be more excited to showcase more and more pride-oriented wedding celebrations in our blogs. After all, isn't it another awesome way for us to celebrate the magic of love? When we believe something, the depth of our belief is beyond the obvious gestures and symbolism. While a rainbow flag can communicate our feelings well enough, it is just the tip of the iceberg when it comes to explaining the entirety of our feelings.
While it is well acknowledged that pride is more than rainbow colors and trendy hashtags, these things do help to communicate the message effectively. If you are hosting your wedding in pride month or fall within the spectrum of the rainbow and want to bring the identity to your special day, there are many things you can do to infuse pride in your wedding. From the snazzy invitation to sparkly drinks, from a playlist that is straight from the soul to a wedding vendor list that is LGTQ+ friendly, we have all the things on the list! Read on, because there are some fun and exciting ways you can infuse a sense of pride in your special day of love.
Invite right: Don't settle on ordinary invitations and get ones that represent you as a couple and go all out. No need to dim your shine for any reason other than you. Use your guest's preferred title when addressing the invitations. If you're not sure what titles your visitors like, respectfully and discreetly inquire before mailing the invitations. Invite only persons who understand your sexuality and gender identity. You don't have to invite someone you don't like or don't want to see on your wedding day. If they wanted an invite, they should have treated you better.
Send your guests home with rainbow favors: That's why we have wedding favors—the ideal way to remember your special day. Choosing the perfect wedding favor is, of course, no easy task. There are loads of excellent goodies and trinkets out there that you can offer to your visitors to say, "Thanks for coming!" from M&Ms to bracelets to personalized koozies. What are the options for wedding favors? Many couples who would like to leave their guests with a pleasant, memorable, and helpful gift are stumped by this question. Try a rainbow-inspired wedding favor, like some hilarious rainbow mustaches, to ensure your guests remember your wedding and keep the pride going long after the vows are exchanged.
Slice into a rainbow cake: Why not ask for a cake that is as lovely on the inside as it is on the outside? Using each layer in the rainbow cake to symbolize a color of the classic pride flag is a terrific way to create a splash if you're making a typical fondant or textured buttercream cake. The rainbow flag has been one of the most popular methods to show support for the LGBTQ community since the 1970s, with six colors representing gender representation and sexual orientation diversity. And having it all on the cake is a subtle yet statement way of infusing pride.
Rock a pair of purple sneakers: While rainbows are popular in the LGBTQ community, we must not overlook purple as a traditional symbol of pride and togetherness. Many brides and grooms choose purple as their wedding color, but even if you don't, there's always a place for a pair of iconic Purple Chuck Taylors or another purple element to show your pride. If you don't want to commit to one color, go for sneaky sneakers with rainbow-colored bottoms.
Arrange a colorful bouquet or boutonnière: Most bridal bouquets are an assortment of lovely blossoms in various colors, but if you want to amp up the pride quotient in your bouquet, opt for shades of red, yellow, blue, purple, green, and blue to symbolize the LGBTQ rainbow flag. Don't feel obligated to include all six colors in your bouquet; selecting three or four shades that complement your overall wedding decor will suffice for your guests to get the idea. Because boutonnières are significantly smaller than bouquets, you may only want to use two different colors. Another excellent approach to representing the LGBTQ community is to wrap a rainbow tie around your bouquet or boutonnière.
Place a rainbow pin inside your attire: If a greater show of rainbow or purple won't fit with your wedding vision, consider pinning or buttoning a little pin or button inside your suit jacket or gown. This simple gesture may go unnoticed by guests, but if you're looking for a way to include LGBTQ pride into your wedding in a subtle way without going all out with your outfit, it'll do the trick.
Say it with balloons: What would a party be without balloons? If you want to keep your flower bouquets simple and elegant yet incorporate the pride rainbow into your wedding location, then balloons could be the answer. Balloons are a simple way to add a splash of color to your wedding decor. Not to mention that rainbow-colored balloons are far easier to come by than flower bouquets in the same color scheme. A vibrant display of balloons in the colors of the LGBTQ rainbow flag (red, orange, yellow, green, blue, and purple) is a fun and unobtrusive way to show your support for the LGBTQ community. If the rainbow balloons don't quite fit your wedding concept, consider putting them in your rehearsal dinner or post-wedding brunch decorations as a way to get some wonderful images with them.
Behind-the-scenes photo opportunity: Your wedding album is likely to feature photographs from behind-the-scenes as well as photos from the ceremony and reception. While getting ready, you can take a pride-filled snapshot by arranging your wedding rings, shoes, invitations, or any other items next to a rainbow flag to remind you of the day. Whether it's a rainbow-colored bouquet or a simple pin, it will be equally impactful on those detailed shots!
Grab a rainbow flag: While there are many discreet ways to demonstrate your support for the LGBTQ community, draping yourself in a rainbow flag is one that stands out. Consider having a large rainbow flag available for photo ops with your love if you want to be out and proud at your wedding! This suggestion is simple and apparent, but maybe that's what you're looking for! Since its inception in 1978, the pride flag has served as a symbol for the LGBTQ+ community. The rainbow color scheme is supposed to represent the LGBTQ+ community's variety, and each hue has its meaning. Invest in a flag if you're searching for yet another not-so-subtle way to show your pride at your wedding. You may hang it up, wrap it around yourself for photos, or even wave it! Whatever it is that your heart wishes
Colored accents: This can mean colored bows, socks, or cufflinks! If you want to go a step farther than socks and cufflinks while remaining stylish, ties are the way to go. The colors of the pride flag can be found on ties and bow ties. You can even coordinate matching neckties or pocket squares for all individuals attending the wedding ceremony if you want to take it a step further!
LGBTQ wedding hashtags: The beauty of the wedding hashtag is that you can make it exactly as you want it. That means you may make one that is truly unique to you, whether that is cute, romantic, classy, humorous, or anything your heart wishes. Make a pun out of your names, or use a clever rhyming poem or alliteration strategy. Also, don't forget to think beyond the box! Your wedding theme or venue may be incorporated into some of the best hashtags. Some that you choose from are #ShesGotATicketToPride #LoveIsLove #CheersToQueers among many others. Of course, not everyone is a master of puns and rhyming. Wedding Hashers' writers, on the other hand, are. Wedding Hashers is the world's largest community of professional wedding hashtag authors. Yes, some people make a living doing this, and they're ready to assist you in creating the perfect hashtag for your wedding day.
Colorful flower bouquets: Flowers are one of the best ways to flaunt your theme colors on your wedding day. While wedding bouquets are often made up of flowers that have a similar color palette, yours doesn't have to follow the suit. If flowers are the way that you want to incorporate some pride colors into your wedding ceremony, then try building a bouquet of reds, yellows, blues, greens, and purples. You don't have to cover the whole spectrum of the rainbow, just enough to catch the eyes of your guests. These bright colors are sure to look amazing on your wedding day, no matter the venue.
Colorful smoke bombs: Couples who want the ultimate mic drop at the end of their wedding should use smoke bombs and sparklers. Smoke bombs and sparklers come in a variety of colors, and you may set them off as you drive away into the night for your honeymoon. Alternatively, following the first couple's dance. It's entirely up to you. Colorful smoke bombs and sparklers are a fun way to show off your pride on your wedding day. They'll also make for some fantastic shots.
Pronoun Pins: Pronoun pins are another fantastic way to include LGBTQ+ themes into your wedding, albeit they are less spectacular than some of the more colorful alternatives on our list. They're simple to obtain, and you may provide them to your guests as soon as they arrive at your wedding site. Pronoun pins are not only fashionable, but they're also really useful.
Wedding cake toppers: If you already have a dessert in mind that isn't rainbow-color friendly, don't worry, as you still have options. Instead, choose one of the many LGBTQ+ cake toppers available. They can be anything from small figurines to flags to words, such as your hashtag, that you can put on your cake or other pastries. Dessert toppers make any dessert look even more scrumptious and appealing.
Pride colors into your photo booth props: If you have a photo booth at your wedding, it will almost certainly be a hit with your guests. Who doesn't enjoy taking some fancy photos with some amusing picture props? Furthermore, photo booth props are an excellent way to add pride themes and colors to your wedding. You can use a pride flag as a prop, but you can also use rainbow-colored sunglasses or headgear. The sky's the limit, so think beyond the box!
Hire an LGBTQ+ inclusive wedding photographer: It can take some time to choose the perfect wedding photographer. Of course, you'll want to make sure you appreciate their artistic style because they'll be the ones editing your photos. But, because you'll be spending a lot of time with them, you should be sure you enjoy their personality. After all, you look your best when you're at ease. There are several wedding photographers, such as this one, who specializes in working with LGBTQ+ brides and grooms.
Neon signs: Neon signs are simply amazing, and especially so for a pride wedding. If you're having your wedding later in the evening, when it'll be dark, a neon sign is a must-have. These are available in a variety of forms, sizes, and colors. Some couples want to have their wedding hashtag displayed on their neon sign. Allow your imagination to run free!
Chair signs for the happy couple: When it comes time for dinner, everyone will probably know where the happy couple will be seated. But that doesn't rule out the possibility of making your thrones more spectacular. Couples have gotten pretty creative with their chair signs, and there's no reason you can't do the same! For ideas for your chairs, look at chair signs on Instagram or Pinterest. You can go for Mr and Mr signages and fun innovative ways to make it customized for you!
Colorful wedding backdrop: You might want to consider investing in a cool ceremony backdrop, depending on your wedding site. Backdrops are great since they're simple to customize and may greatly enhance the look of your venue and ceremony stage. They're also fantastic because they're a simple way to bring some pride colors into your venue. Whether it is rainbow-hued streamers or gorgeous drapes, you can never go wrong with a striking backdrop.
Signature drinks: There are many ways to gently or noisily spice up the bar for your cocktail hour and reception, from rainbow straws and stirrers to rainbow sprinkled rims on glasses to a rainbow layered custom cocktail. And this is something your guests will undoubtedly remember and discuss after your special day.
Makeup: Makeup is a means to express yourself regularly. On your wedding day, that expression should shine even brighter! Make a stunning rainbow on your lids with a makeup artist, or simply add a delicate rainbow eyeliner to a traditional smokey eye. A rainbow manicure is the ideal final touch to bring the joy down to your hands as well. You and your companion may even have rainbow nails that match!
Make a music playlist: You're probably going to want a non-hetero love song for your first dance, but why not go even farther and fill the playlist with music by queer artists or hire a band that includes LGBTQ+ members? Janelle Monae, Tegan, Sara, Sleater-Kinney, the Indigo Girls, Beth Ditto, Mary Lambert, Melissa Etheridge, Hayley Kiyoko, Kehlani, Lady Gaga, or Chely Wright all have music that you should listen to.
LGBTQ vendors: Hiring LGBTQ+ vendors benefits everyone: the vendors will gain business, and you'll have an easier time arranging your wedding with people who are likely already accepting and supportive of your identity. If you can't find an LGBTQ+ vendor, a vendor who actively affirms and supports LGBTQ+ clientele is the next best thing. The database of inclusive wedding vendors maintained by Equally Wed is a terrific place to start.
Contribute to a cause: Why not invite your guests to donate to your favorite LGBTQ+ group instead of giving gifts? A national organization, such as the Trevor Project or the National Center for Transgender Equality, could be a good fit. Alternatively, for something more personal to both you and your guests, do some research on local groups that assist LGBTQ+ people. If giving up gifts isn't your thing, consider making a donation or agreeing to volunteer together.

Having pride in your truest self and your rights to love is mostly internal, and requires a huge amount of patience with internalized conflicts from years of living in a heteronormative society. However, doing little things which showcase your standing also helps, not just for the bigger cause but for your joy! The joy of existing and accepting and celebrating all your colors. Not diminishing or discounting your existence, to make room for others. It is a bold streak of color to embrace your identity in a society that does everything to condemn anything which feels even slightly out of the ordinary. So wear your rainbow sneakers, serve colorful drinks and go all out with the makeup, because it's your party and you get to do it your way!