Cherry Blossom-Inspired Wedding Ideas
March, 21 2022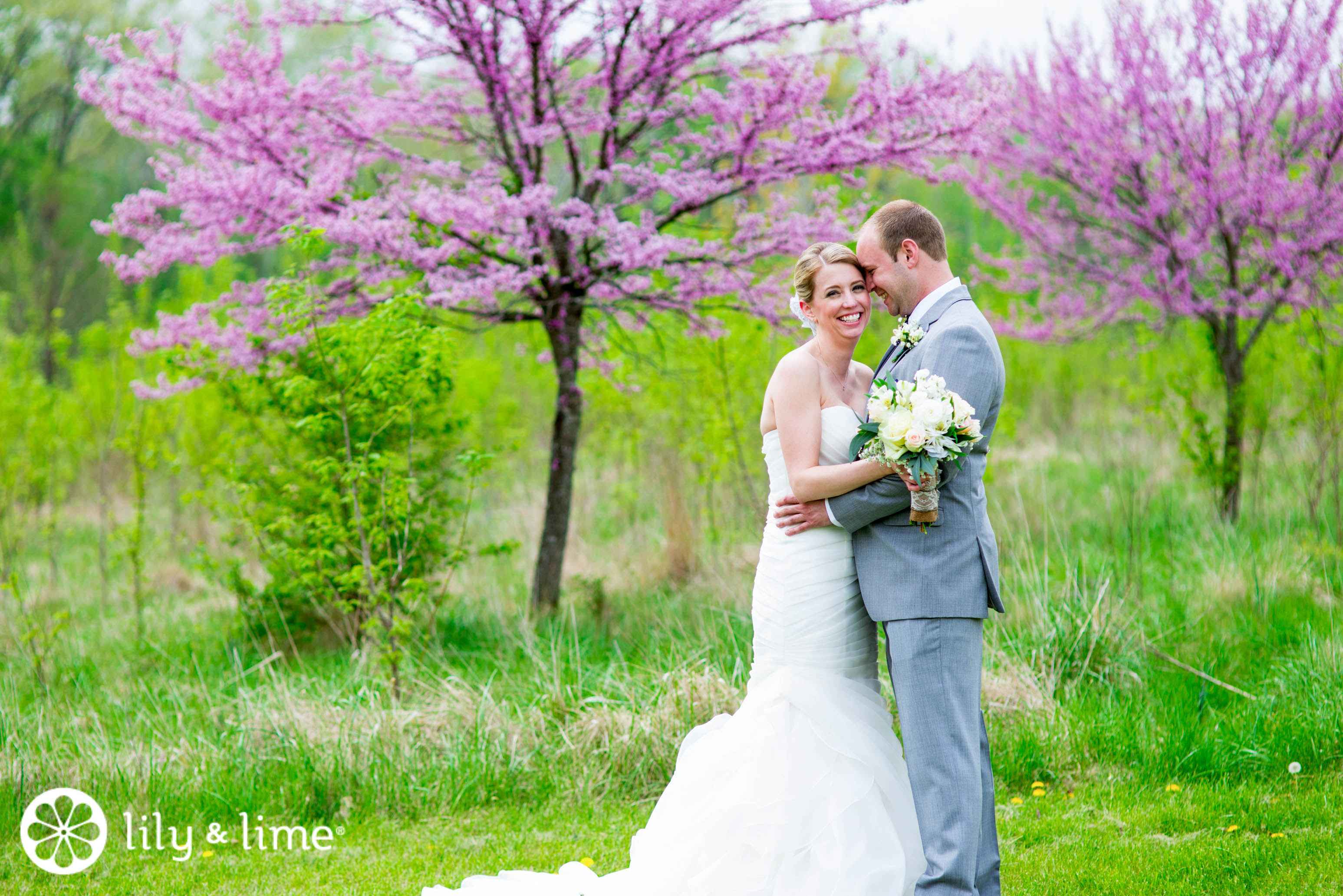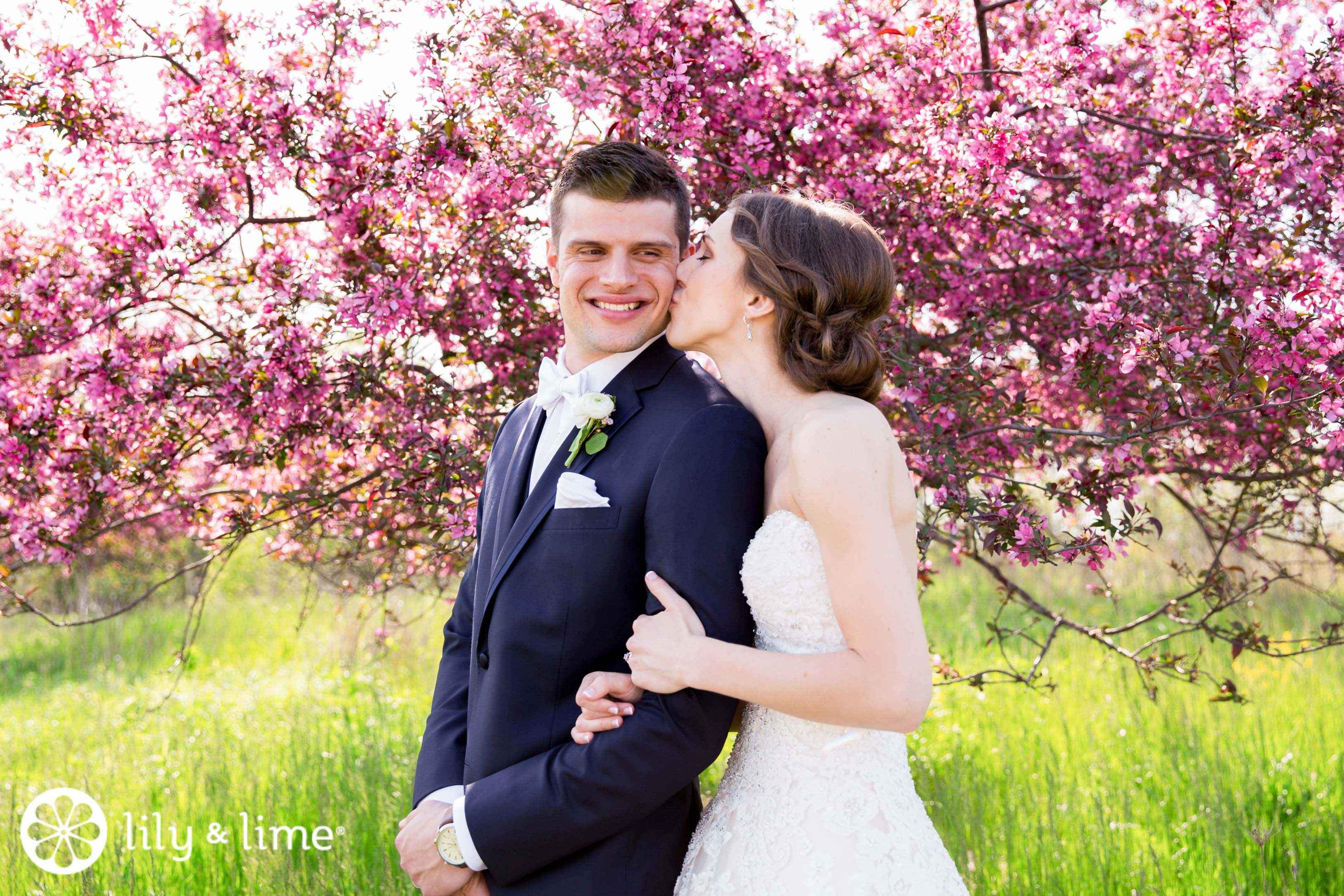 Cherry blossoms, or sakura, are traditionally loved by the Japanese! But, these days, these lovely and incredible romantic blooms are gaining more and more popularity amongst all the others, too! There is no denying the fact that cherry blossoms indeed create a romantic ambiance that is not only loved and cherished by everyone but also offers endless photography opportunities to our affordable and professional photographers! These lovely and enchanting blooms just scream spring in every possible way! So, why not choose them as a wedding theme if you are planning a spring wedding celebration? Fantastic idea, right! Cherry blossoms are nothing but ideas for embracing the spring season in a full-fledged way! They are not only charming but are also very beautiful and alluring, as they echo with blush or nude very well! A cherry blossom-inspired wedding will not only give you cheerful memories to cherish for the rest of your lives but will also leave a lasting impression on the hearts and minds of all your wedding guests!
So, today, we are going to inspire you with some really incredible cherry blossom wedding ideas that will surely convince you to try hosting a cherry blossom-inspired wedding celebration without even thinking about anything else!
Wedding Venue
Finalizing the wedding venue is the most important task that is there on every soon-to-be bride's wedding checklist! Once you are through with your wedding venue search, it means half of the battle is conquered! A wedding venue shows the overall personality of the couple getting married! With changing wedding trends, the choice of wedding venues is also changing! Gone are the days when couples used to choose the church as their wedding venue! Now with chic and modern wedding themes, couples try to find a wedding venue that flawlessly resonates with their wedding theme and also looks stunning in their wedding photos! So, as it officially springs in the States, all the couples who are planning for a unique and romantic cherry blossom-inspired wedding for their big day celebration we have certain tips for you to find the ideal wedding venue!
All you have to do is find a beautiful cherry garden with its blossoms and get married to the love of life there only! With so much romance in the ambiance, we are pretty much sure that your wedding guests will have their life experience witnessing your wedding in such a romantic setting! Getting married in a setting that is only surrounded by cherry blossoms is definitely a once-in-a-lifetime experience. Blooming cherry blossom trees will surely create such a beautiful ambiance that you will love and get mesmerized by it! Not only this, your wedding guests and our affordable wedding photographers will not have enough of your wedding day charm! You can plan your wedding ceremony and romantic wedding reception at the same venue, or at least can check out the surroundings to take some beautiful photos with the blooming cherry blossoms in the backdrop. Trust us, with such kind of settings, your wedding photos will be extremely gorgeous! You can choose to slip into a designer blush wedding dress along with a cherry blossom crown and bouquet, as they will perfectly echo with the trees around! We can assure you that your wedding portraits will be nothing but extremely romantic and sweet in a blooming cherry garden!
Wedding Color Scheme
So, that solid diamond is shining all bright on your ring finger, it's the time that you should start planning your wedding color scheme! Choosing a perfect color scheme for your wedding day is indeed another important thing that a bride and groom prefer to do together amongst all the wedding planning things! Once the wedding color scheme on your wedding checklist is ticked down, you are halfway through the wedding planning! All the romantic couples out there who are planning an enchanting and deeply romantic cherry blossom-inspired wedding, we have something for you! Choose a cherry blossom wedding color scheme and make your wedding day a memorable and romantic affair to remember and cherish for the rest of your life! If you are planning a cherry blossom theme for your wedding day then trust us, you are in deep luck! With a wide range of possibilities to choose from, the sky's the limit when it comes to planning and hosting a cherry blossom-inspired wedding celebration! The wedding colors that you can consider adding to your wedding day color palette for a cherry blossom-inspired wedding must be white or pink or a perfect combination of both! We all know that white and pink together are the traditional colors of cherry blossoms! If you don't want to try out these colors you can consider working around chocolate brown and pink, sage green and pink, white and candy pink, lavender and white, and sage green along with white as they are some of the most popular colors combinations! These combinations when paired gracefully will do wonders and will elevate the overall ambiance of your wedding day celebration! Although, these days wedding stores have a wide variety of other colors and combinations available if you are planning cherry blossom-themed accessories! All these colors will not only look great and stunning in person but will also look mind-blowing in all your wedding photos! We can assure you that our creative and professional wedding photographers will surely have a great time capturing all the shades of love in the form of white and pink on your wedding day!
Cherry Blossom Themed Decor Ideas
Your wedding day reception tables have endless stories to tell! There are endless possibilities to level up your wedding table decor game, but to match it with your cherry blossom-themed wedding, the trick is very simple! All you have to do is put large vases filled with stems of cherry blossoms and voila, the magic is done! The reason we are emphasizing keeping large vases is that real cherry blossom stems are nearly impossible to find, as these pretty flowers only last about a week each Spring! So, most of the brides opt to use realistic-looking silk flowers to elevate their wedding day decor game! The added bonus of going for realistic-looking silk flowers is that they are easily available at many local shops!
Well, if you don't wanna use long branches, you have another option of choosing branches that are lit with small strings of lights and small silk flower petals! Creating tall arrangements will definitely create the illusion of cherry blossom trees like those that line the tidal basin of Washington DC during the National Cherry Blossom Festival each Spring! No matter what kind of cherry blossom you are choosing to step up your wedding day decor game, we can assure you that it will look just fantastic! To make the ambiance more romantic, you can add some tall floating candle holders around each vase along with a generous sprinkling of beautiful color coordinate petals on the table for a stunning and arresting presentation! This kind of table setting will undoubtedly leave all your wedding guests in great amazement!
Well, you can also add cherry blossoms into your wedding tablescapes just by choosing beautiful tableware that has some floral schemes to resonate with your wedding theme and make a stunning appearance on the table! Trust us, all these little details will give our talented and creative wedding photographers picture-worthy opportunities to seize in the best of frames!
We have a budget-friendly wedding decor idea for your cherry blossom-inspired wedding! You can consider large vases of silk flowering tree branches to create a unique and DIY kind of vase filled with any type of flower that perfectly matches your wedding color scheme! You can consider adding carnation flowers along with some tulips or even roses! Trust us, the combination of these flowers together will look nothing but great and flawless, and will make a beautiful centerpiece!
Well, you can also consider using a traditional guest wish box! You can consider creating a branched tree with pieces of paper tied with beautiful white or pink-colored ribbon where your wedding guests can write their good wishes to you and your partner for your new and happy coming life! Trust us, it will make a great keepsake and will also look just fabulous at your wedding reception! And will also look like a heart-touching gesture in all your wedding portfolios!
Wedding Arches and Aisle Decor Ideas Inspired by Cherry Blossoms
For a bride, apart from everything, her walk down the aisle moment has to be perfect, memorable, and yet dramatic also! So, when it's a cherry blossom-inspired wedding, the ideas for wedding aisle and arches decoration are just endless! Think of decorating your wedding aisle with cherry blossoms in vases, attach cherry springs to the chairs! Trust us, they will look incredibly romantic and swoon-worthy! Just think of the moment you are all dolled up in that radiating designer wedding gown floating down the aisle towards the love of life while this cherry blossom creates a dramatic setting for each step you take! Incredible, right?
So, now that you have walked down the aisle with your best man or with your dearest daddy, how about we think of decorating your wedding arch! Consider covering your wedding arch with lush cherry blooms to make your "I do" moment spot extremely romantic and stunning! Your aisle should be perfect and flawless as most of your important wedding photos are going to be captured there only! Like your first kiss moment, your vows exchange moment, some happy and teary eyes moments with friends and family, and everything in between! So, it has to be nothing but perfect! You can also consider hanging some candles in a tiny candle holder on the arch if you are planning an outdoor evening wedding ceremony! The golden glow from those candles will definitely make your "I do" moment really chic, unique, and damn romantic!
Cherry-Blossom Inspired Escort Cart Display
Well, it is absolutely true that the life span of cherry blossoms is indeed short, but that clearly does not mean that you should not consider them for your wedding motif! There are endless ways to host a memorable and extremely romantic cherry blossom-inspired wedding for your wedding guests to cherish for the rest of their lives! You can consider making escort cards holder for any season weddings! All you have to do is insert a few leafy branches you can also use quince into a beautiful pink or white colored vase and then you map pins, attached to blossom-shaped confetti, each bearing the name of your wedding guests along with the table number allocated to them to relish the celebration! This kind of cherry-blossom-inspired wedding decor will definitely provide ample swoon-worthy wedding photography opportunities to our talented wedding photographers!
Cherry-Blossom Inspired Wedding Attire for Everyone
If you are looking for cherry blossom-inspired wedding attire for yourself, your partner, and your bridesmaids and groomsmen squad, then we have something for you that will surely steal your heart away!
Cherry Blossom-Inspired Wedding Dress For Bride- All you have to do is ask your wedding dress designer to weave the cherry blossom theme into your lovely designer wedding dress in every possible way! Ask your designer to sew some silk cherry blossom flowers onto the bodice, skirt, or other areas of your wedding dress, depending on the style you desire for your wedding day bridal look! Being a bride you can simply shop for a wedding gown with cherry blossoms already woven into the dress design to resonate with your cherry blossom-inspired wedding theme!
Cherry Blossom-Themed Dresses for Your Bridesmaids- When it comes to cherry blossom-inspired wedding dresses for your lovely ladies choose dresses that gracefully coordinate with your cherry blossom-themed wedding! Go for colors like strawberry pink or brown gowns. They will work flawlessly and will look exceptional in the bridal party photos! Have your lovely bridesmaids wear all pink or all brown, alternate the dress colors so that one girl wears lovely pink and another wears brown to bring in the color balance without going over the top! You can also add a ribbon to the waist of your bridesmaids' dresses with the accent color to elevate their overall look!
Cherry Blossom-Inspired Groom & Groomsmen Attire- When you and all your ladies are set to rock their cherry blossom-inspired look for your wedding day, why should the guys be left out from trying on the theme either! If you have decided to dress your gorgeous girls in pink or brown, all the guys have to do is to match their ties and vests with pink or brown to bring in the color theme alive in their attire! The groom and groomsmen can also choose to get a little on the flirty side just by wearing cherry blossom socks!
Cherry Blossom Themed Wedding Accessories
All the couples out there who are planning a cherry blossom-themed wedding and are in search of accessories, we have everything that you may need! There are many online destinations and local shops offering a wide array of themed wedding accessories! And especially for cherry blossoms, the options are unique and endless too! No matter what kind of vibe you wanna bring into your wedding accessories inspired by cherry blossoms, you will have a bucket full of opportunities! If you want a more subtle, timeless, and elegant fair of cherry blossom vibe into your wedding day decor, consider using accessories that have your wedding color scheme such as a pink accessory!
Cherry Blossom-Inspired Wedding Sweets Ideas
Did you know that you can turn the simplest wedding cake ever into an adorable spring-inspired one with just some cherry blossoms, real or edible ones! In addition to your wedding day dessert table, you can also consider serving cookies, cupcakes, pudding, and other sweets with cherry blossoms as decor! Trust us, this idea will just look so adorable! You can also work with your baker and just ask them to decorate your wedding cake with frosting cherry blossoms and even can color the frosting in pinks and whites! If you are choosing some other colors, make sure that the base frosting is tinted in those colors so that they won't look odd!
So, now that you have finally made up your mind to have a cherry blossom-inspired wedding day celebration for your big day celebration, you can easily weave this romantic theme into any aspect of the wedding you choose! With just a little creativity from your end, and drawing some inspiration from the above-mentioned ideas, you can in no time center your wedding day celebration around the lovely and extremely romantic cherry blossoms!