A Dreamy Summertime Engagement with Neutral Hues and Vibrant Strokes
September, 7 2021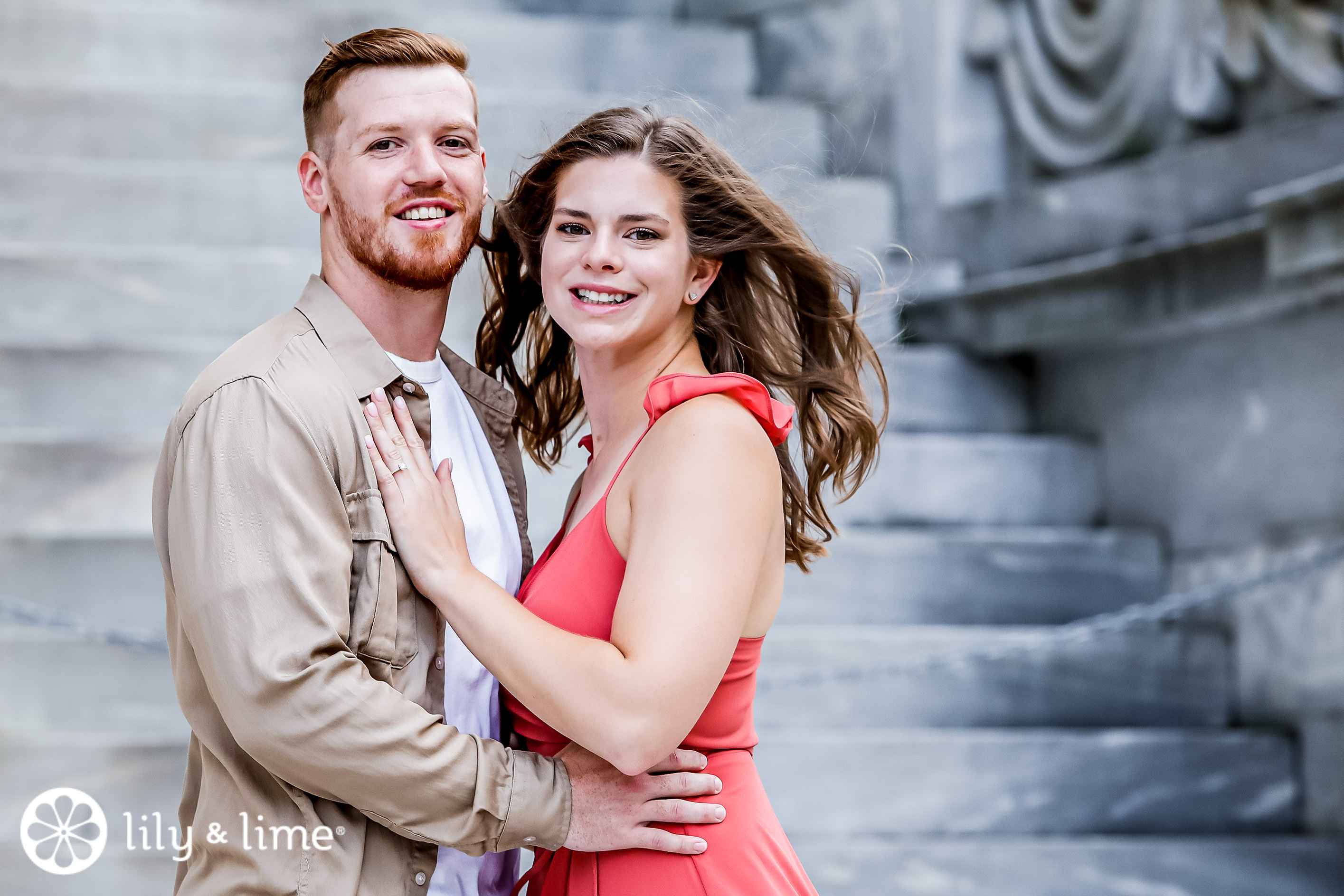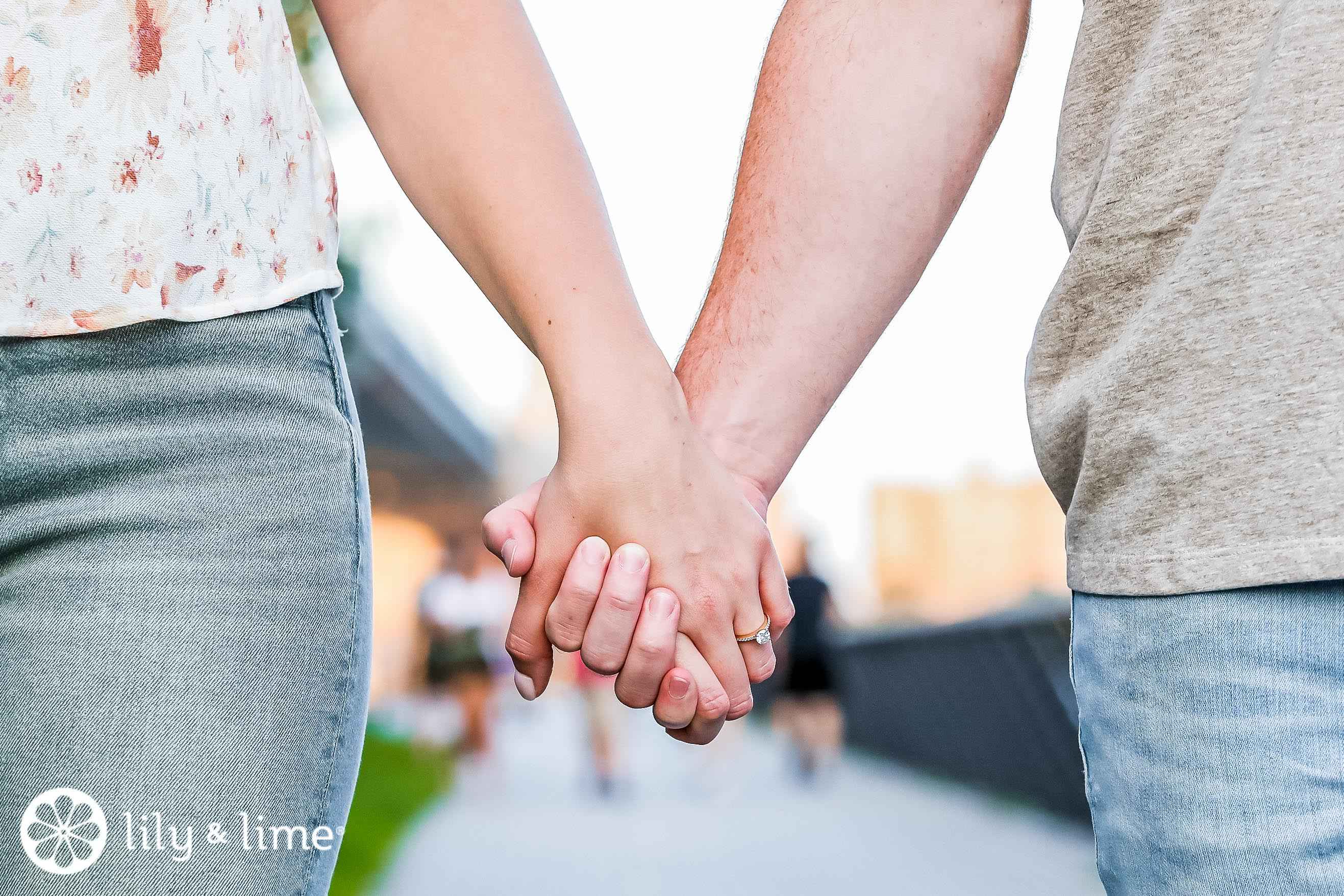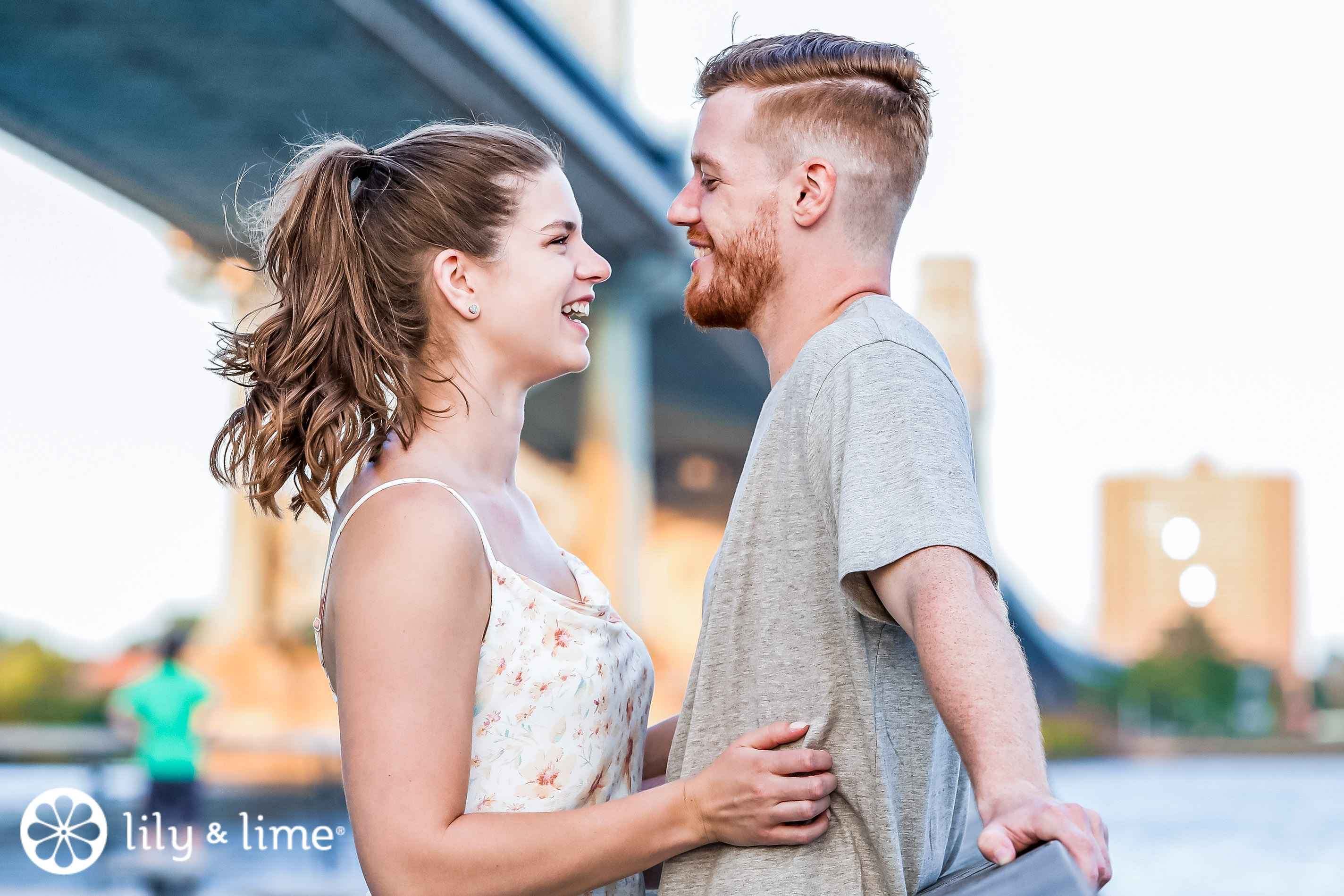 "A life lived in love will never be dull," said Leo Buscaglia, and we couldn't agree more! If it weren't for love stories, the world would be a rather dull place, and with love, you have all the adventures and the rollercoasters then you will ever need, right by your side! Something about the exceptional feeling of excitement, and thrill that love brings is precisely what keeps our heart beating, blood flowing in our veins, and makes us feel alive every day! Love has a way of stirring passion and excitement to the humdrum existence and shaking things up. It has been known to cause eternal love stories and memorable tragedies, it has inspired poets and writers and artists, and has braved wars, catastrophes, and pandemics for centuries! But with the strength and impact it holds, it is still tender and feels light and airy like the sunshine and sweet like wild honey! We are fortunate to be in the market of love, as we get to see glimpses of modern-day love stories every day, and it is no less than a miracle!
When two lovers choose to spend their life with each other, it can be an exciting pillar in their love story. Soon after you say "yes" to a forever with your special person, it is easy to get lost in the vortex of wedding planning. While it is a sweet journey of its own, it is also overwhelming, and before you know it, you are knee-deep in color swatches, cake batter, and checklists! From choosing the perfect dress to choosing the idyllic wedding venue, there are tons of decisions just waiting to be made, but before you take them one, snatching a few moments for an engagement photo session might be the smartest move ever. An engagement photo session is undoubtedly the ideal way to hit the pause button and immerses yourself in the amazing feeling of being engaged. Megan and Gordon's summer-soaked light and airy engagement photoshoot provide the perfect retreat for them to bask in that newly-engaged feeling, and get snapped while at it! While every love story is wonderful, there is something about this couple that immediately makes one's day just by the perfect aesthetics, the ear-to-ear smiles, and the undeniable summer feel-good vibes. From the smallest of details to capturing the delicate emotions, let us take a dip at Megan and Gordon's postcard-perfect summer engagement day!
Megan and Gordon chose the gorgeous city of Philadelphia to tell their story, and of course, the result was impressive as expected. A city of gorgeous skylines and the enchanting shades of blue of the Schuylkill River, Philadelphia is a city that will spoil you with exquisite views from all around. A land that is prized as a photographer's dream come true, Philadelphia is so effortlessly photogenic and never ceases to surprise one. A city that displays a historic past, while still being charmingly contemporary, Philadelphia is surely multi-layered in terms of social and cultural expression. It is this depth and dimension of the city which makes a pretty picture, just waiting to be seized by a Philadelphia photographer. Located in just two hours' vicinity to New York City, Philadelphia is just an hour away from the beaches and a short drive away from the countryside, making it a sweet spot to be in, with just the right amount of accessibility to the city lights or the country life. Needless to say, it also provides you limitless options to set your perfect wedding backdrop! The city of Philadelphia's vibrant art scene and energetic diversity make it fresh and inspiring and there is so much to do and see here, it will fill your heart with excitement! From the historic Liberty Bell, Franklin Court, and Independence Hall to the enriching Art Museum to The Franklin Institute, from the gorgeous Fairmount part to the artsy cafés and shows, Philly never disappoints in terms of providing the most picturesque settings for a couple to proclaim their love. From its stunning architecture, vibrant and colorful culture to general picture-friendly nature-filled nooks and corners, and a well-established history to back it all up, we love the diversity and textures that Philadelphia provides! If you want this stunning city to play a role in your engagement photos, or be the host of your wedding, brace yourself to be impressed, just like this duo!
Megan and Gordon turned up on the day of the engagement photoshoot looking as perfect as it gets! The location itself was neutral yet historic and yielded the perfect classic and dramatic vibe, providing a theatrical touch to the pictures. The gorgeous building provided the perfect blank canvas for the couple to pose against, and the impact was striking and dramatic! Megan stole the show with her gorgeous coral-colored floor-length flowy dress which came with a thin strap and wrap-style cut, which not only provided a natural slit but allowed for flowy cascading movement every time she walked. Her shoulder-length hair was left open and natural in a slight wave, and her make-up was natural and glowy. A pair of chunky strappy heels completed her look beautifully! Gordon looked stunning in his white t-shirt, black chinos, and the sand-dune-hued button-down which he wore over the t-shirt. The effect was wonderfully neutral and matched the vibe perfectly. He finished off strong with a pair of white and beige sneakers which pulled together the look beautifully! We love the contrast that Megan's flowy and vibrant dress created against the muted hues, and how Gordon acknowledged the neutrals and mirrored it in his outfit! There is dreamy and airy magic to their photos, and we love how the backdrop set it off perfectly with its subdued hues. The burst of greenery in the last few photos in that same outfit came as a happy surprise! The next change of outfit for our engaged couple had a totally different vibe. While the earlier outfits were surreal and dreamy, this was more summery, casual, and youthful! Megan looked beautiful as ever in a pair of light wash distressed jeans and a floral tank top in white and orange. She finished off the look with a pair of beige and tan strappy flats and her hair was tied up in a cute ponytail, as the wind tousled her hair gently. Overall, she looked casual yet cute while still being practical for the location. Gordon came dressed in a pair of blue light-washed jeans with a gray T-shirt and a classic pair of white and red Nike. The couple looked fresh and summery, yet leaned towards the neutral hues, making them a refreshing pair, and our Philadelphia engagement photographer captured the vibe perfectly! The backdrop was gorgeous with shimmering water lines and romantic bridges etching the sky, creating a romantic ambiance overall. We especially love the pictures that our Philadelphia engagement photographers captured against the teal iron gate, which was heavily textured and worn by weather and time! It sure provided an additional element of interest and depth to Megan and Gorgon's fresh and airy summer engagement photo session. To put it all together in one sentence, there is something about this couple that is flawlessly aesthetic, and they fit into every scene like a dream, creating memorable and perfect shots every time!
While the wedding day is "the day" of our life, that one day you have been counting down towards, and skipping excitedly towards and have been planning and plotting to get "just perfect" for a while now, the engagement is just as much of an important date in the calendar, if not more! It is a day which even makes the wedding day possible and is a necessary step in the journey and should be celebrated on its own account. Sure a wedding day is marvelous, with a well-curated color palette, a unique theme, and a vibe that is just perfect, along with rituals and the sentimental aspect of acknowledging and celebrating your eternal love and vowing to keep loving each other till the end of time. However, it cannot be denied it is the engagement that takes the first step towards this decision and has a beauty of its own. It is a day that is entirely the couple's own, and rather than the focus being on the aesthetics and the sentiments and the celebration, it is on the quiet love and the comfortable company that the couple enjoys. An engagement offers a peek at the couple's unique personalities and what makes their love story their own, and how they interact and communicate their love for each other. While it is normal to want to remember how your flowers look on the wedding day, how your veil swished after you, and how your lover looked at you as you swayed to the tunes of your favorite song during your first dance, there are elements that you will want to remember about your engagement too. It is likely the last time you will be photographed together as a couple before the wedding day, so you might want your engagement photographer to catch in the precious photos how ecstatic and excited and smitten both of you are about being recently engaged and envisioning the amazing journey that laid out in front of you! Having the best engagement photographers to seize these sensitive moments is a crucial narrative in your love story! You will want to hold on to the fresh-faced enthusiasm of the first steps of your wedding journey infinitely, and you can look back on it after decades. The engagement photoshoot also enables the couple to be their most authentic selves, and reveal their story just the way they want- be it in a rustic setting or in the woods, in the neighborhood, or their old college campus! The choices are unending, so it is important to plan the engagement shoot to be the most valid to you both as a couple! If you are still considering getting your engagement pictures taken, we suggest you go ahead, because the real pictures you get to keep forever are truly invaluable! Also, it doesn't hurt that it makes your social media engagement announcement quite aesthetic! As for Megan and Gordon's wonderfully summary aesthetic engagement session, the engagement photographers of Philadelphia did an exceptional job seizing on to the light and airy yet dramatic and unforgettable picture that the couple painted and presented them in some fun, summery, and stunning shots quite elegantly!
It's surprising how an everyday and regular concept like love strikes with a fresh and overwhelmingly enchanting way every single time. We as humans will never cease to be fascinated by love, and the magic that it holds. Something is enchanting about two people coming together and taking an oath for life. While every love story is beautiful and unique, there are some which leave a permanent mark and have brilliance of their own! Maybe it is their infectious love for each other, the sunny disposition, or the unique charm and creative input they bring to the table when posing for their engagement photo shoot, but there is something about Megan and Gordon's engagement photo session which is unforgettable, like a song you can't get out of your head! They made the perfect portrait just by showing up, and the way their outfits are perfectly complementary not only to each other but to the setting is a thoughtful addition! Apart from the impeccable aesthetics, the couple has a way of easing up with each other, and the visible adoration that flickers in their eyes, and the effortless camaraderie they display make them quite a joy to work with. We love the soft dreamy vibe that the couple factors and the work well with the engagement photographer, helping them create epic captures every time. We also love the little details, like the lovely weather, the neutral tone of the backdrop, the refreshing summer vibes from the glimmering water lines, and the well-timed wind in the air, everything working together to create stunning pictures. The skillful hands of our professional Philadelphia engagement photographers worked wonderfully to capture the magic gracefully into beautiful captures! Overall, this engagement photo session turned out beautiful and as the couple strolls away from this fun engagement session towards their imminent wedding, they are carrying home some marvelous memories and a sparkling promise of tomorrow to look forward to!