Cozy Lounge Settings To Consider For A Beautiful Reception Space
March, 15 2023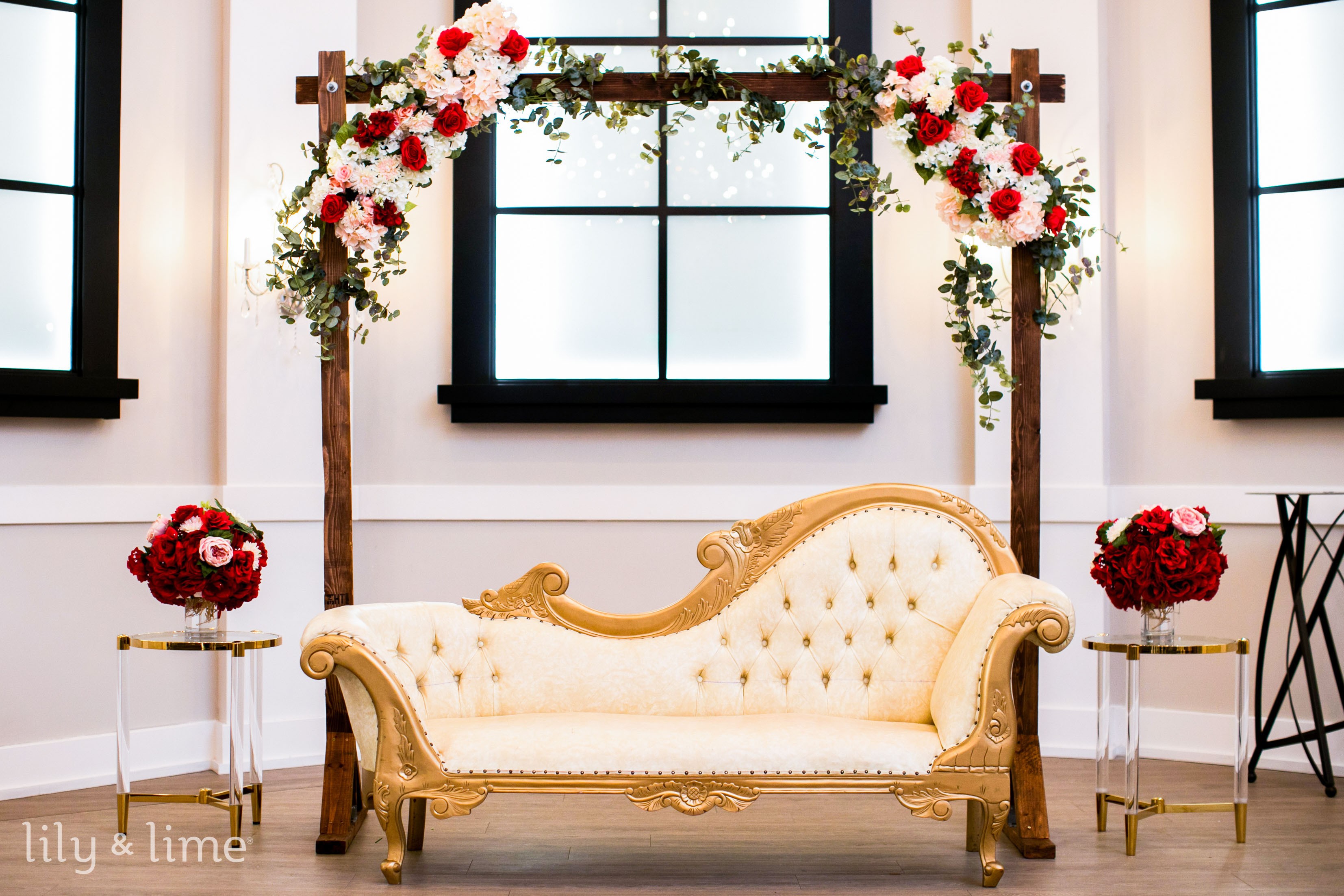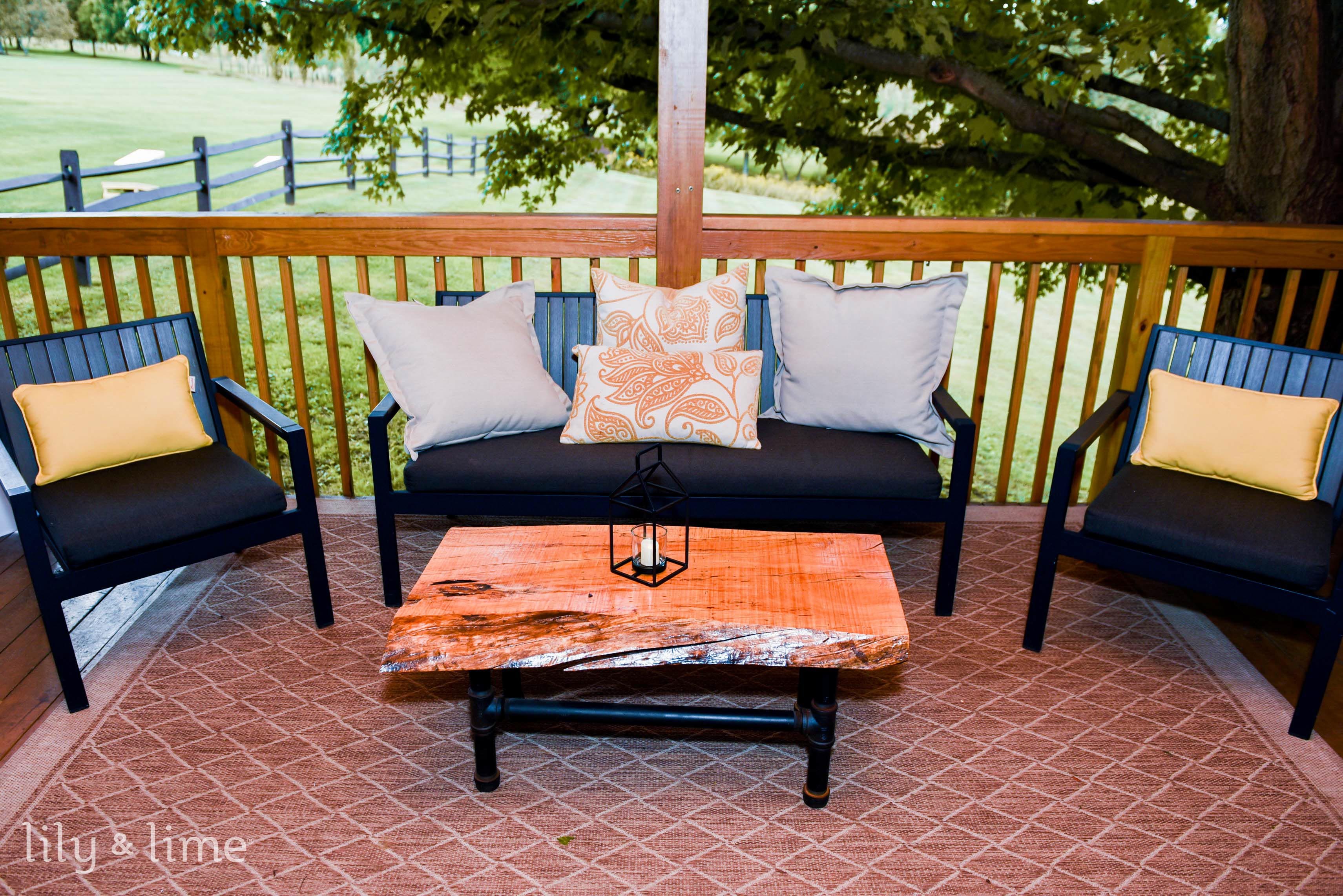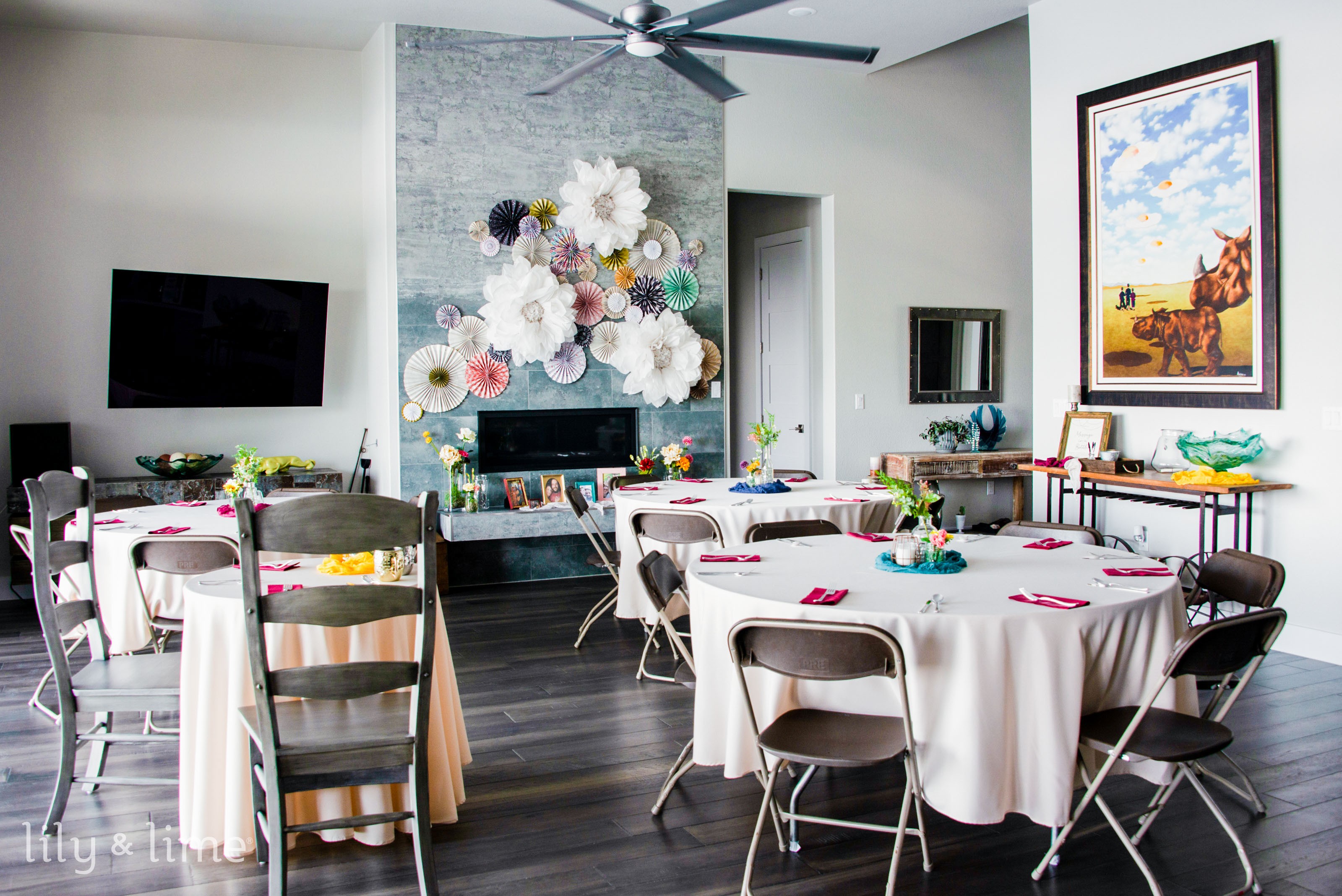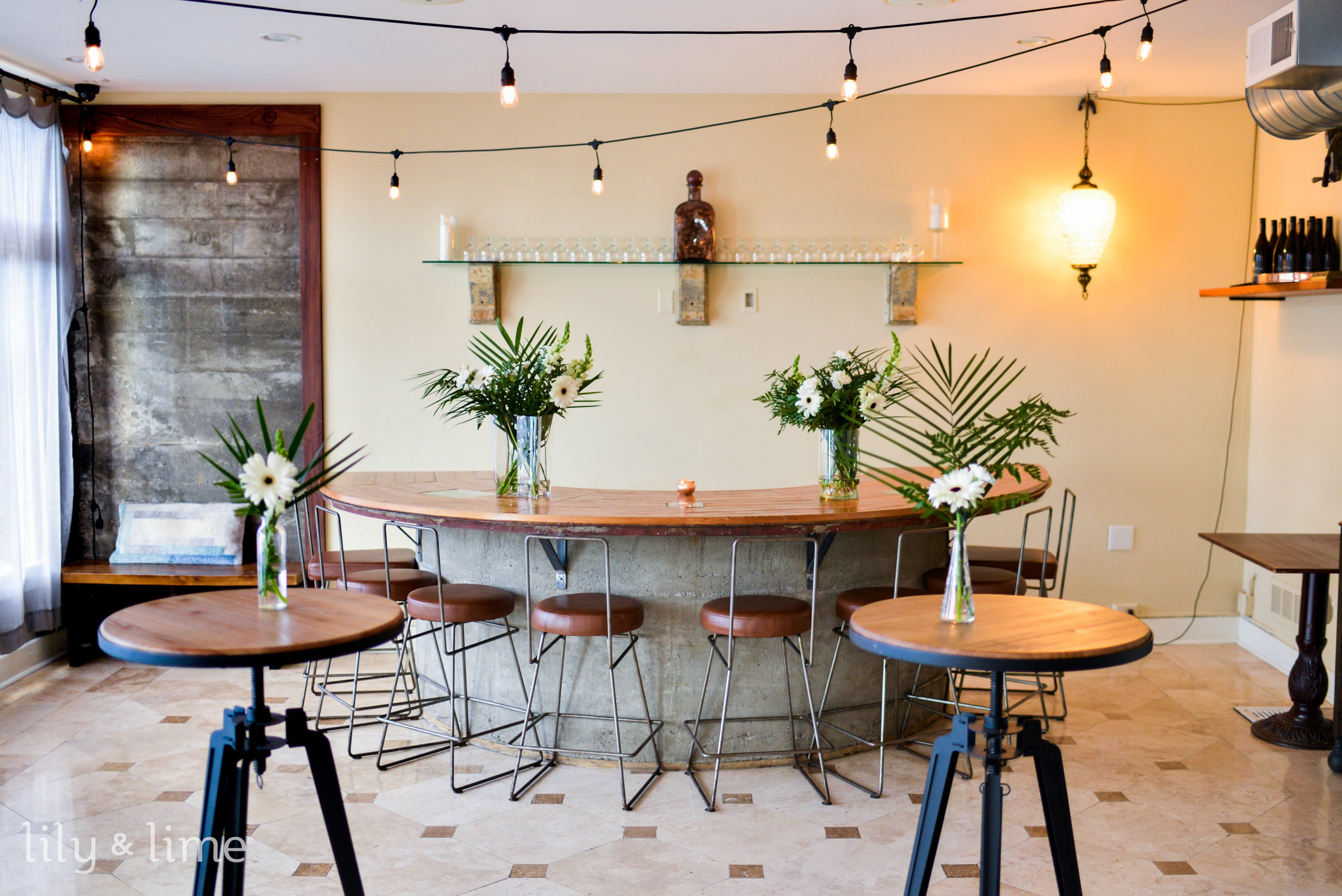 As the post-engagement glow starts to fade and the wedding bells start to ring at a distance, the grand fête of the wedding planning session begins for every couple! From the most simple wedding planning tips to the grand and elegant wedding ideas that can wow your guests, the devil lies in the details for every aspect of wedding planning. Wedding reception planning can mean different things to different couples. While some couples love chic rustic wedding ideas for decorating and styling up a vintage wedding, there are others who love luxe wedding details that can speak for their extravagant personalities. To each their own, couples with varied tastes and personalities can include certain common things that can be translated into their own wedding theme. For instance, if you are looking for fireplace wedding ceremony backdrop ideas, it can be an urban mid-century industrial chic metal fireplace or something as delicate as a fireplace with pillar candle décor. Similarly, speaking about reception grazing table ideas- can include the perfect French Charcuterie with cured meats and cheese boards or a breakfast buffet grazing table with cheese toast, pancakes, and some oatmeal.
So when we talk about reception décor planning, we cannot miss out on one of the most celebrated wedding trends of recent times- the rise of the reception lounge ideas. As couples spend so much of their time mapping out reception seating arrangement ideas, lounge areas are often missed out. This practical, chic, and comfortable reception seating idea can be the perfect opportunity for your wedding guests to sit back, relax, and mingle. Hence the wedding lounge area ideas are as important as your reception chairs and tables. Moreover, since wedding celebrations are packed with festivities, your reception lounge space can offer the perfect spot for your guest who wants to take a break from all the dancing and drinking and recharge their social battery every now and then. Your reception lounge area idea can be one of the most beautifully curated simple touches for an elegant wedding as it can foster social interactions and encourage your guests to mingle among themselves through easy and laid-back conversations.
Wedding receptions are all about your friends and family coming together to celebrate your union under the same roof. Your reception party also serves as the place where two families come together to drink, dine, dance, and mingle as one big group. Hence it is important for you to offer them an exclusive place for unwinding and starting conversations among themselves. It is one of those little details that make up the wedding day aesthetics and thoughtful ideas. This is why setting up a wedding lounge is considered to be an important part of receptions as these intimate stations encourage wedding guests to take a break from the festivities and get to know each other. Moreover irrespective of your wedding style and location, your wedding lounge idea can be translated to suit your wedding theme. These functional reception seating spaces can be customized to show off your wedding style. Go for colors and decorations that can match your mood and aesthetics to create a more cohesive design.
For instance, if you are hosting an off-season winter wedding, you can include velvet ottomans and fuzzy blankets or set up Adirondack chairs under colorful umbrellas for an airy summer wedding. Similarly, bring in pampas grass arrangements, hand-woven rugs and tapestry, and rattan chairs for the bohemian wedding of your dream. You can also customize your reception lounge area with monogrammed blankets, custom signage, and framed photos of you and your partner to go the extra mile or keep it simple and airy to suit a casual mood. The whole idea behind this reception décor trend is to create a customized reception space that can speak for your wedding style and stand for your unique personality. Let us look at a few more ideas to get you inspired.
Gorgeous Reception Lounge Settings:
Add your own flair
Looking to add some personality to your reception lounge area? Include personalized accents that celebrate your union, like this neon sign with your last names. Additionally, you can use customized wedding signage to display your unique hashtag, your wedding date, or your joint initials. A neon sign is especially striking when paired with a simple wedding color scheme.
Create cozy nooks
Create a cozy nook with love seats and chairs featuring gold-painted wood and opulent upholstery to play off the vintage-luxe wedding theme. String lighting, vibrant flowers, and vintage bird cages will all help to enhance the festive ambiance.
Go for vintage vibes
Choose furniture that supports your wedding theme if you want to create a vintage wedding vibe. Any room will feel retro if it has couches and chairs with wooden accents and a bar cart with brass accents. Shop for décor at a thrift store to achieve a vintage wedding look, or even better, display heirlooms from previous generations.
Go for understated elegance
Just because you want to design a calm environment doesn't mean that sophistication is off-limits. Hence you can opt for a roomy tent reception that can be decorated with white and neutral-colored benches and tables for an understated yet stylish look.
Create an indoor oasis
An indoor wedding lounge area is the best option for couples hosting their wedding in the winter or in cooler climates. Your wedding guests can find comfort in a heated room with plush couches when it's too chilly to converse outside. By setting up your lounge area indoors, you will also be ready for erratic weather that could harm the furniture, like rain or snow.
More Turkish vibe
Design a vibrant lounge area that can perfectly capture the boutique festival wedding and offers a very different alternative to the traditional tented reception. The gorgeous Persian rugs, plush pillows, and ottomans will invite your wedding guests to unwind and relax.
Pops of pink
A pink wedding color scheme is the epitome of romance. Make a bold statement by covering your entire lounge space in this vibrant color, or add pink accents to other subdued hues. Decorate your space with a pink velvet couch, votive candles, floral arrangements, and pieces of art to give it a dreamy feel.
Country club atmosphere
Create an atmosphere for a lakeside country club with an elegant setting of white and blush furnishings beneath a natural greenery canopy strung with sparkling crystal chandeliers.
Bring in a certain country's influence
Do you and your partner each have a special connection to a particular country? Are you planning your honeymoon abroad? Perhaps you and your partner got engaged in Italy, or you go skiing there every year. You can preserve those happy memories by incorporating that influence into the design of your wedding lounge area. Or perhaps you want to showcase a country's impeccable taste at your reception even though you have no connection to that country. For instance, we love the combination of a pink velvet sofa, black-and-white striped ottomans, and crystal chandeliers conjuring up a stylish Parisian aesthetic wedding lounge area.
Vintage and heirloom inspired
Swoon! We adore how one can design a hidden niche that appears to have been taken from their grandmother's parlor. Go for things like an antique mannequin, a clock, and books that are heirloom items adding to the appeal of a space. You can also use sentimental items that are meaningful to you and your partner to create a space that feels as comfortable as your living room. Place framed images of departed family members or images of the two of you on the side tables. Fur throw blankets and fuzzy ottomans will help to further enhance the coziness of your space.
Go for a scenic spot
Think strategically about where to place your reception lounge area to best showcase the breathtaking scenery at your venue. A stunning backdrop will enhance the reception, whether it's overlooking the Caribbean island's white sand beaches or the rolling hills of wine country. Not to mention, there will be lots of wedding photo opportunities! Avoid any details or décor items that will obstruct the view because you want it to be the main draw.
Backyard casual atmosphere
When there are more lounge areas available, why limit yourself to one? Fill your backyard with a variety of lounge stations for couples who are exchanging vows at home with plenty of room and large guest lists. More seating options will help you create a welcoming atmosphere for all visitors. Go for a classic wedding vibe featuring velvet, mismatched seating, bohemian accents, candles, lovely flowers, and even a bed that will elevate the backyard wedding. It wouldn't surprise us if a few love stories started here!
Cohesive with your wedding theme
You can create a unified design that tells a story if you choose lounge furniture that goes well with the rest of your reception décor. For instance, you can use a light and airy wedding color scheme for your couches, coffee tables, and rug to match the overall design aesthetic. You can even select leather pillows to match the place cards and candle holders and floral arrangements of white flowers and textured grasses to match the centerpieces.
Care-free beach look
Take in the serene beauty of the environment while relaxing in the white minimalist wedding seating arrangement because beach weddings and laid-back vibes go hand in hand! For instance, a tiny umbrella in your drink can be the only source of color here!
An eclectic design
For couples throwing an eclectic wedding party, stick with simple, streamlined arrangements that have clean lines. Focus on neutrals and understated details rather than busy patterns and ornate accents. For instance, go for velvet furnishings and gold accents to give off a modern vibe.
Stargaze your way
The fact that you don't need to spend a lot to make a big impression is one of the best things about outdoor wedding lounge areas. With a backyard setup of a few Persian rugs and pillows illuminated by glowing lanterns and string lighting, why not take in the view of the milky way above?
Use flowing drapery
Are you looking for a quick upgrade for your lounge area space? Cover it with dreamy drapes. Any reception space will look upscale and swanky if you cover your lounge in dreamy chiffon or organza fabrics. Your guests won't want to leave if you divide up your sitting room with linen-draped panels to create an intimate and comfortable atmosphere.
Laid back picnic style
Our minds are at ease just thinking about lazing in the sun on a white sandy beach! Create a breezy atmosphere at your beach wedding with a sizable picnic blanket and vibrant pillows. You should include some sort of tent so that guests can find shade throughout the day because it might get a little hot.
Match with the surroundings
Use your wedding color scheme and decorations to enhance your venue when you are decorating your lounge area. If you are having an outdoor wedding, pick colors that reflect the earthy tones of the scenery so that your lounge fits in with the area. Additionally, you can set the mood with decorations that match the atmosphere of your venue. Add umbrellas, wicker ottomans, and woven rugs to your space to make it feel like a beachside setting. Similarly, a lounge area decorated with potted plants and fairy lights will enhance a vow exchange in a garden, and greenery garlands and glowing lanterns will look lovely next to a ceremony in the mountains.
Classic romance
If you have a patio area, cover it in white chiffon and furnish it with soft pink and gray seating, garden-inspired florals, and mirror tables to exude an air of timeless romance.
Play with textures
Textures are the flavor of life, and your lounge area is a perfect example of this. This comfortable space should be visually appealing as it will contain a variety of materials. To give your space personality and interest, embrace texture with smooth velvet chairs, a shiny brass table, and a soft linen couch.
Touch of barnyard
Create a shabby chic barn wedding with string lighting, a chandelier, scattered lanterns adding romance, and hay bale chairs.
Natural color palettes
Sure, bright colors are eye-catching, but are there any colors more classic than neutrals? Tan, beige, and white hues are incredibly adaptable and go well with any wedding style or theme. With your lounge space, go natural or incorporate neutral elements into your décor. We adore how the braided poufs and wooden furniture can add a playful touch to a beachside wedding setting.
Leather details
Take a step back in time by bringing an antique trunk, plush leather, ornate trim, and monogrammed cushions. A striking couch is the best way to define your lounge area. Leather is the perfect material to use if you want a timeless appearance. A leather couch will stand out while offering guests a comfortable place to hang out thanks to its rich, polished, and long-lasting appeal. With leather's high adaptability, you can achieve a specific look by selecting the right color, size, and frame.
Embrace bucolic charm
Choose charm over grandeur when creating a space that people will want to spend time in. For instance, create a reception lounge setting that is extremely tasteful featuring rustic wooden chairs, a plush velvet couch, charming vases, and inviting shades of blue. You can also put a personal touch on your setup by including items from your own living room as the finishing touch.
One of the hottest wedding trends, the different reception lounge seating ideas are designed to allow your guests to unwind away from the chaotic crowd and comfortably enjoy the signature wedding drinks during cocktail hour. It can also be the perfect way to use indoor elements in your outdoor wedding. Imagine all the wedding portraits in the beautiful lounge area as the backdrop! You can accentuate your wedding theme by playing up with your wedding color palette, mix-and-match the drapes and cushions, and make use of DIY wedding décor ideas from your own home. The reception ideas can be the perfect way to customize your wedding day as the reception space can be designed to nod to your big-day aesthetic with thematic décor and details.
This is one reception detail that couples frequently forget. The above-mentioned gorgeous lounge areas are cozy, add to the décor, and make a place where loved ones can gather. While some of your guests will immediately head to the dance floor, others might choose to relax and converse while sipping a drink. Because of this, a wedding lounge area is an essential addition to the reception. Growing to be one of our favorite cozy and small wedding details, reception lounges can also nod to your wedding date and season. These lovely personalized wedding ideas are gorgeous, inviting, practical, and photogenic. Creating a welcoming atmosphere at your wedding, incorporating a wedding lounge area can also elevate a relaxing ambiance for your loved ones who can get tired by sitting on uncomfortable reception chairs for prolonged hours. They can also be the perfect addition to your wedding décor ideas as they break up the wedding event spaces by creating the perfect flow between them.