Amazing Ways to Use Potted Plants in Your Wedding Decor
January, 14 2022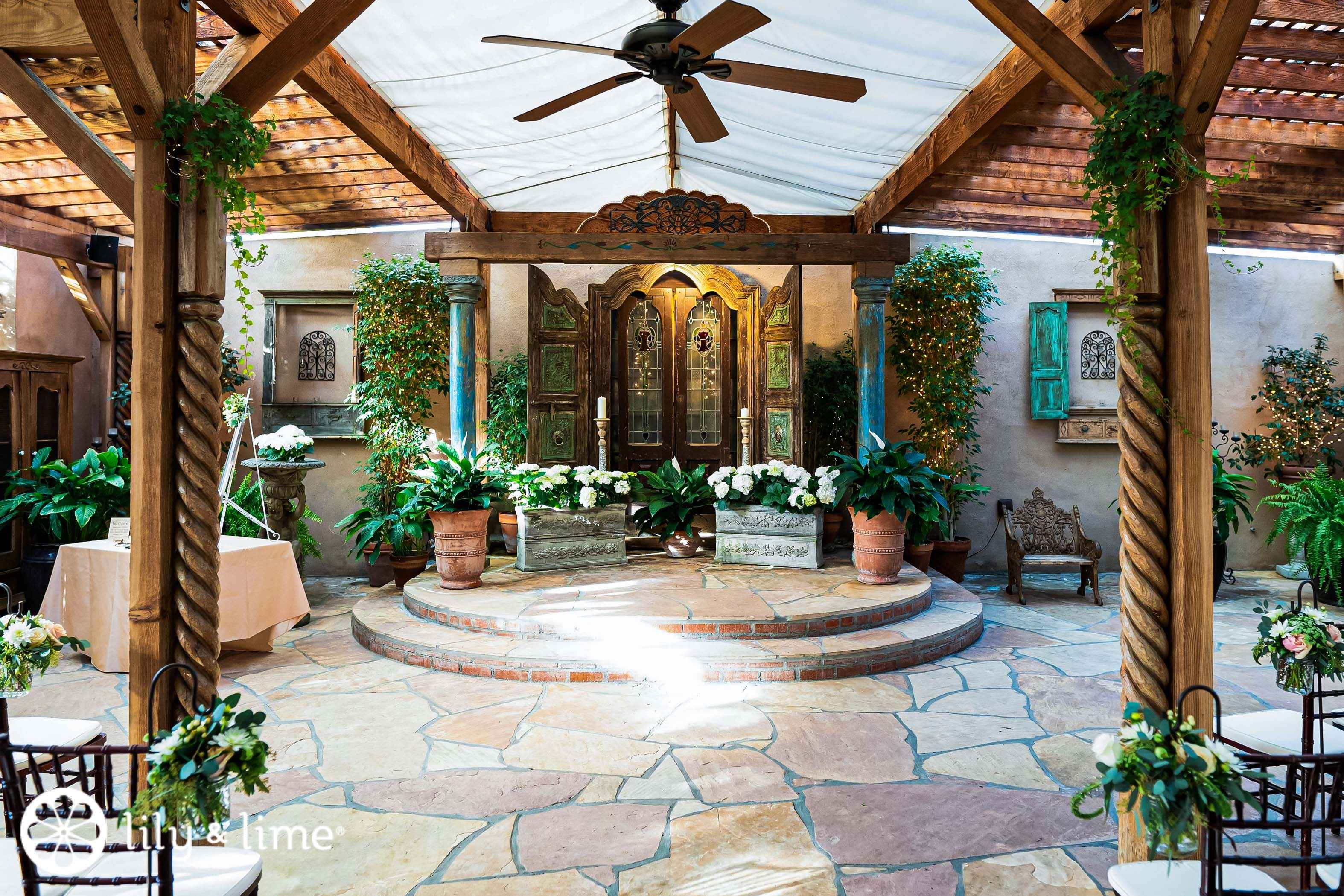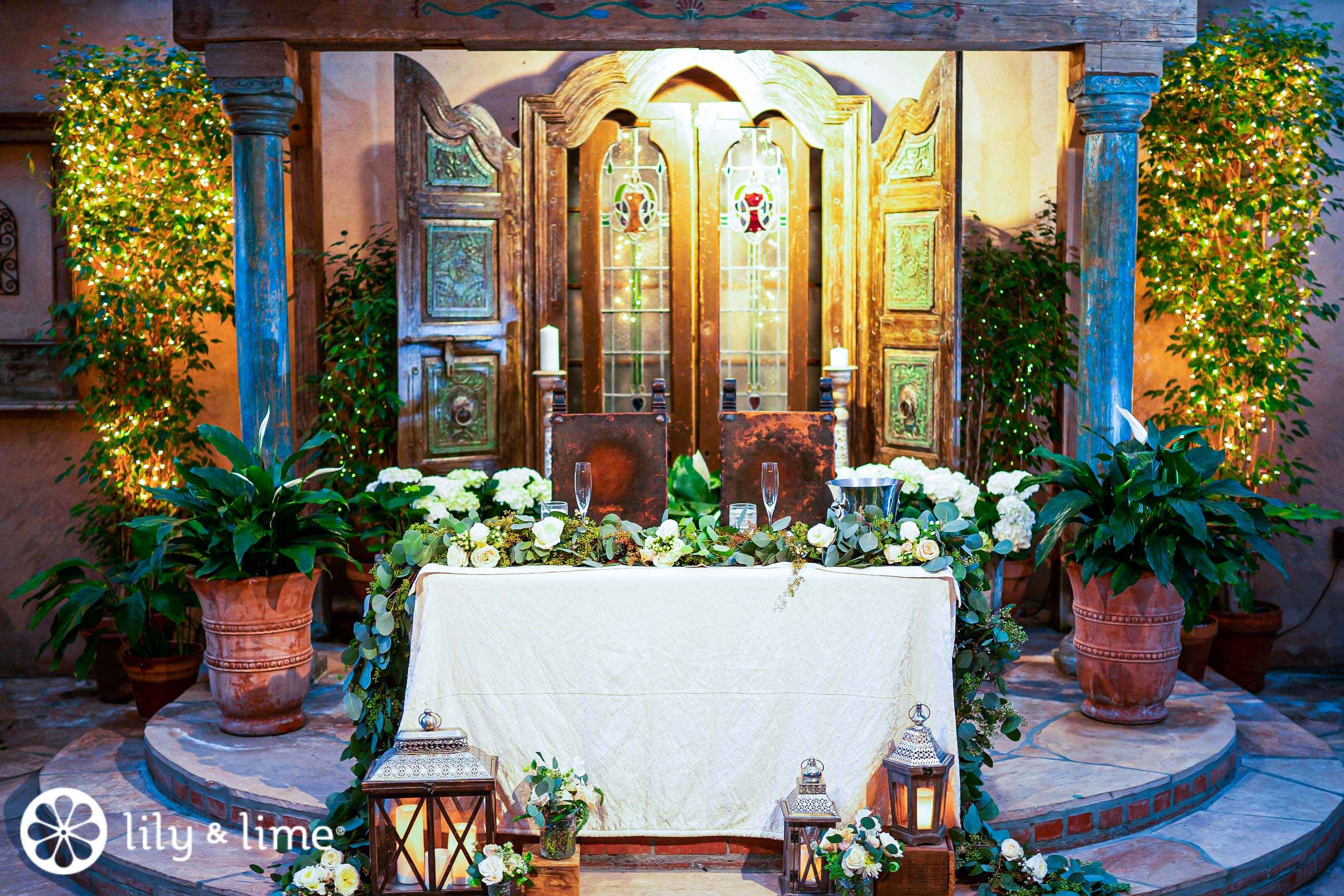 Wedding flowers go back as far as Roman times when brides used to adorn themselves with floral garlands which symbolized new beginnings! There is something so highly romantic and visually pleasing about natural floristry which swoons our romantically charged hearts. While most of the wedding planning details are important, choosing your wedding flowers is one of the most exciting and beautiful parts of wedding planning. Picking your favorite flowers and matching them with different textures and greens along with requesting your wedding florist for different iterations sounds like the most fascinating wedding decision ever! Since plants and flowers have the power to influence and transform your wedding venue into a paradise that looks straight out of a dream, you have to be really careful about weaving each plant wedding detail and tie them up together seamlessly, so that your wedding looks exactly like the way that you have envisioned it to be.
We all love fresh flowers and plants in our homes. And talking about trending wedding ideas and inspirations, many modern couples are using fresh plant wedding décor and ideas instead of traditional flowers. Natural plant wedding ideas are either used as alternative wedding flower ideas or as supplements to the wedding day floral selections. Along with adding freshness and charm to the wedding décor details, plant wedding inspirations are great for couples who love nature or ones to flaunt their green thumb or even planning an eco-chic wedding where they want to make a statement by using plants instead of natural flowers.
One of the most trending natural plant wedding ideas is the use of potted plants in wedding décor details to add a fresh and unexpected wedding look. While greenery wedding décor has been a thing for quite some time, potted plant wedding décor details are a fresh new idea that puts an unexpected spin on an old favorite wedding detail. We are so excited to see potted plants making their way into wedding details as a strong nod to good old green wedding details but with a brand new twist! This is how you get the same look of luscious nature and cascading green leaves filling up your wedding venue but with a lot more versatility and variety. From doubling up as DIY wedding favor ideas to the ability to create a statement without going overboard, green upscale wedding inspiration is an update that we love and have been waiting for a long time.
Our favorite ways to use potted plants in wedding décor details:
Potted plant wedding ceremony backdrop
If you love seeing potted plants being used as wedding ceremony decoration ideas, then you can opt for using smaller plants to define and frame your wedding ceremony space or go for larger potted plants to create a statement ceremony backdrop. You can cluster small and tall plants together to get a range of heights, shapes, and textures. You can go for a whole tree to get married under it and add smaller potted plants around it to create texture and fullness. Topiary trees are green wedding ideas for ceremony backdrops and you can place them on either side of the wedding aisle to create a grand entryway or create a wedding ceremony backdrop with topiaries for a royal look.
Potted plant wedding aisle décor
You can go for potted blue hydrangeas and classic wedding blooms to line up the wedding aisle and make it a chic and fresh wedding aisle décor idea. Oversized potted succulents can make a sweet statement as a wedding aisle décor detail or you can put a mix by bringing in smaller pots for an elevated accent look. If this looks a little dull or you want to go for something gorgeous and attractive, then you can bring in a mix of colorful flowering plants in various sizes to line up the aisle. Lines of bougainvillea trees in various heights and colors are a bright and cheery idea along with other plants like hibiscus, geraniums, petunias, or begonias will do the job just perfectly
Potted plants as wedding centerpiece ideas
A group of potted cacti succulents can be the ultimate Bohemian wedding idea casting a magical spell in your reception tables. Go for an earth-toned reception tablescape and match a variety of cacti succulents to complete the ultimate boho desert-inspired tablescape. If bohemian or desert wedding vibes are not your wedding style, you can go for other potted plants as centerpieces for creating a fantastic reception table plan. You can pair a collection of fresh floral potted plant arrangements for a romantic garden party wedding aesthetic and contrast these soft pastel blooms with dark wood and stone garden accents. You can also utilize many assortments of herbs in terracotta vessels instead of traditional reception centerpieces and decorate your guest tables with various potted herbs and other earthy details for a farm-to-table effect. Fresh herbs in whitewashed planters give a quintessential summer vibe to this outdoor table. Plus, you can double these pretty pots as tasty favors for your guests.
Potted plants as table numbers
Using potted plants to mark your reception tables is a simply beautiful botanical-inspired wedding idea. Since aromatic plants and herbs can create a romantic and serene atmosphere you can use plants like rosemary and lavender for their subtle and enigmatic scents to mark your reception table numbers. They are also elegant table number options. Potted greenery table numbers and lots of candles plus an airy table runner can make the little table alive and very fresh. A creative wedding seating chart made out of ladder and crates along with potted greens can also speak for creativity.
Potted plants as escort cards
Potted plants are ideal for DIY wedding escort card ideas. Petite succulent plants can be used as a super cute escort card idea. You can also use the same size pots to keep the texture and scale similar but mix up the succulent plant types so that each of the escort cards feels unique and special. If laying out the escort cards on a table feels like a dull idea, arrange for a vertical garden featuring a mix of large and miniature potted plant arrangements of different kinds of blooms and greens for a rendition of the traditional potted plant escort card display. A table of mix-matched terrariums that double as escort cards is the perfect decorative accent for an eco-chic wedding. You can mix some of the size and style of both the pots and the plants to keep things interesting. For this idea, you can cluster taller plants with low-lying plants to create a range of heights and shapes along with using flowering plants and aromatic herbs.
Woodland inspired potted plants
Potted ferns and asymmetrical leafy plants can lend to a rustic woodland vibe wherever they are placed. For instance, a potted greenery and feather wedding centerpiece is a great idea for a modern or boho wedding. Delicate ferns and other leafy plants can be a great rustic table centerpiece idea where you can mix up the scale and shape of the planters to keep things interesting and add in some candles to create a soft and moody glow. You can also create a bohemian and woodland-inspired sweetheart table decoration by bookending it with potted ferns. You can add other accents like assorted candles and gold details along with loose greenery in your tablescapes to create a unique setup. Potted ferns and other leafy plants are also amazing options to create mini-styled areas around your wedding venue. These stylish corners can be anything from decorative table tops like cocktail bars and wedding cake tables to filling up expansive and large open spaces around your wedding venue. Potted herbs are relatively affordable and have lovely aromatherapy qualities like lavender, sage, heather, and rosemary plants are just a few options.
Potted cacti wedding details and keepsakes
Cute and adorable potted cactus plants are perfect for free-spirited couples who want to host a bohemian-themed wedding. Cacti are the latest greenery wedding décor trend for anyone who loves boho style. Both cacti succulents and air plants make for great escort card holders and place settings and can easily double as green wedding keepsakes for your guests. From the miniature cactus plants used as wedding aisle markers and reception table centerpieces to large and gorgeous potted cactus plants used to create a cool ceremony or photo backdrop every idea that includes cactus wedding ideas are super adorable and statement-making. These ideas can double up as unique eco-chic wedding favor ideas for environmentally responsible weddings. Tiny potted succulents are also great as favors for guests to take home with them at the end of the night. Pair them with flowers in colorful centerpiece vessels for an extra-whimsical look! Since they are super easy to take care of, your friends and family do not have to worry about having green thumbs. You can use the same size pots but mix up the types of plants so that each one feels unique and special.
Hanging planters in wedding details
One of our favorite reception decoration updates, hanging potted plants and planters can be used in a lot of details to spruce up your wedding reception. Hanging potted plants is pretty easy to adapt for your ceremony space according to your wedding theme and style. They are usually the best fit for indoor wedding venues with exposed ceilings and wooden beams that are already in place so that all you have to do is just bring in the plants. From dressing up the aisle with trailing vines of eucalyptus in metal planters to overhead installations of blooming flowers and cascading greens above reception table areas, hanging planter wedding ideas can instantly add a whimsical and romantic vibe to your wedding.
Continuing with our love story with all the gorgeous and green details, this botanical wedding trend is something that we cannot get over anytime soon. Along with being our favorite eco-friendly wedding trend, it is also a very budget-friendly alternative to wedding flowers and a gorgeous way to spruce up your wedding venue effortlessly. They can also double up as a living keepsake idea for your guests after they leave your wedding celebration, and remember the day fondly even after years when they will see the plants you gifted thriving in their respective gardens. Potted plant wedding inspirations are trendy and functional and hence we call them a win-win for every couple hosting their wedding regardless of the season. Whether you are planning a botanical-inspired wedding to portray your love for nature or simply want to add an organic touch to your wedding décor details, potted plant wedding details will go a long way to cast a whimsical spell on your wedding event!
Potted plants are best if you want your wedding favor idea or gorgeous reception table centerpieces to end up in the trash after your wedding celebration is over. These plant wedding inspirations are best if you are hosting an eco-friendly wedding or you want to channel out your love for gardening. Potted plant wedding ideas mean that you will have a lot of fun things to take home and quite possibly have them with you for years to come. For instance, if you and your fiancé love to cook, a herbal potted plant centerpiece idea featuring plants like basil, thyme, oregano, or rosemary can be a great place to start. This amazing green wedding centerpiece idea is perfect as it represents your rich food-loving personalities and personal tastes and adds gourmet flavor to your next pasta sauce. Apart from being a great plant wedding inspiration, the use of potted plants in your events will also be a budget-friendly wedding idea as you can source these plants from your local garden center or nearby farmer's market or forage from the wild directly. All those pretty peonies and roses can come with a hefty price tag, so if you are looking for volume without breaking the bank, greenery wedding ideas can be the way to go.
Going eco-friendly is a cool idea saving our planet plus potted plants are more budget-friendly. One of the easiest ways to host a budget-friendly sustainable wedding is with potted plants like potted flowers, greenery, succulents, and cacti. It is also one of the hottest wedding trends this year and potted plants' wedding ideas are the future of wedding décor trends that are here to stay.