Beat The Cold With These Beach Wedding Ideas
October, 18 2022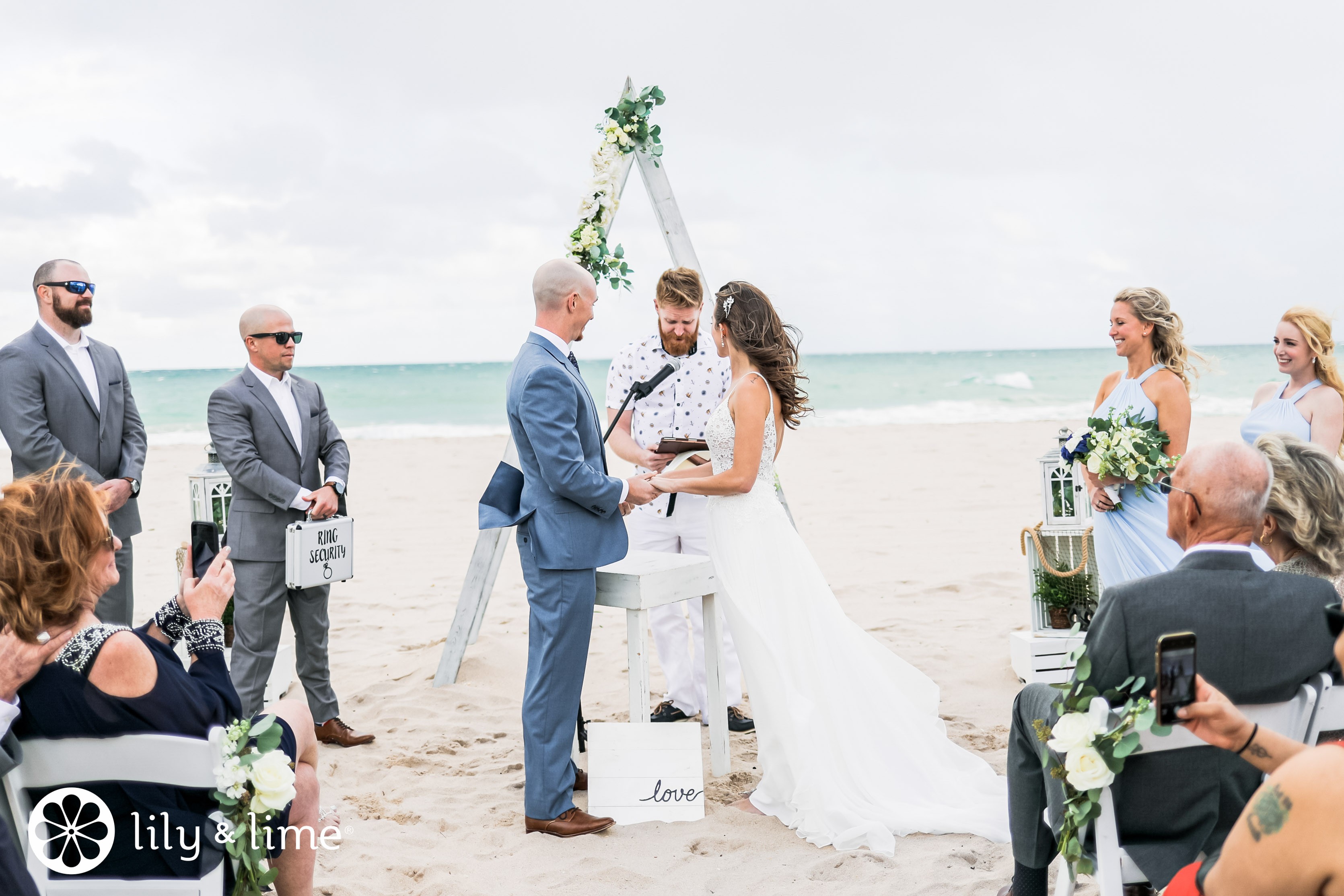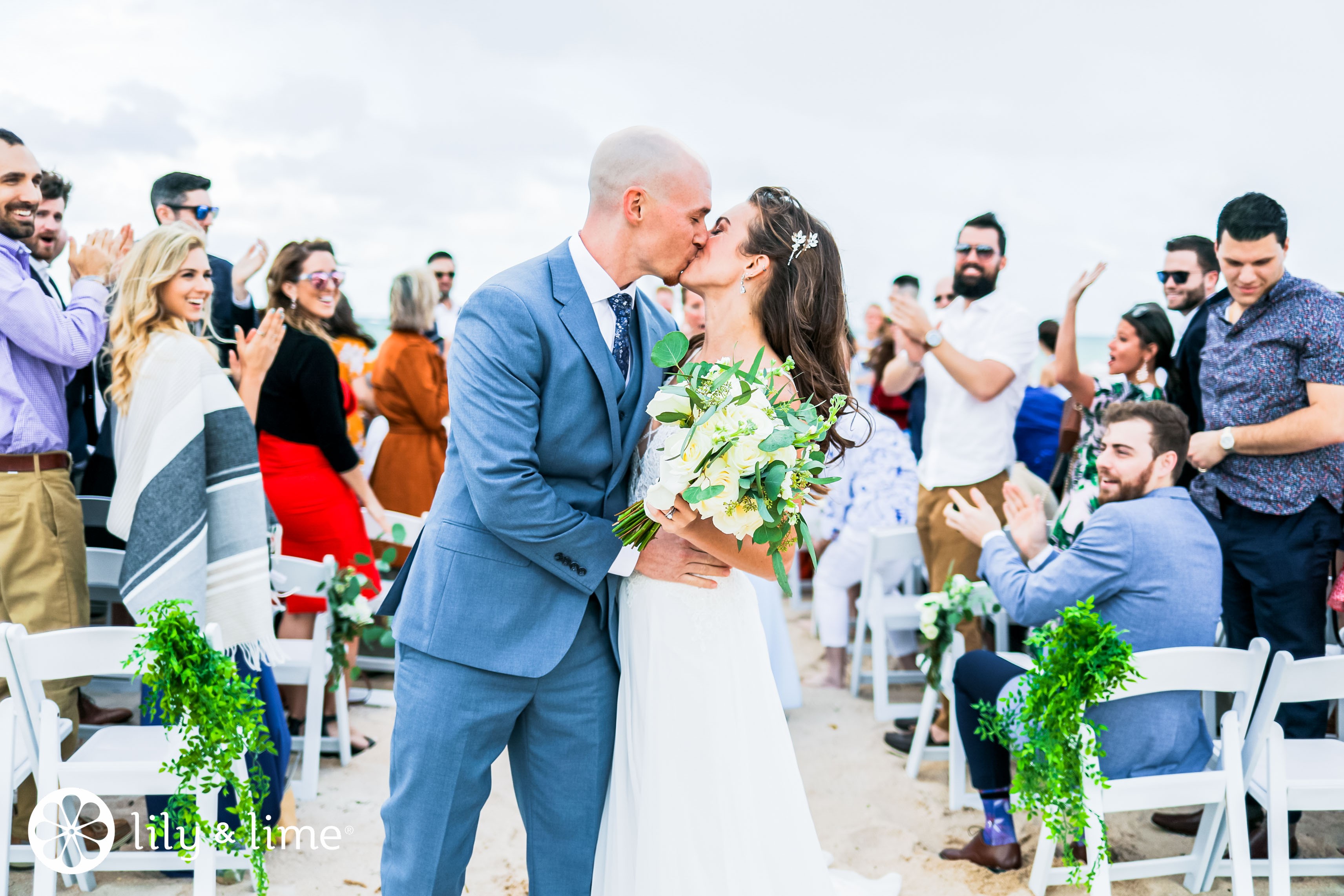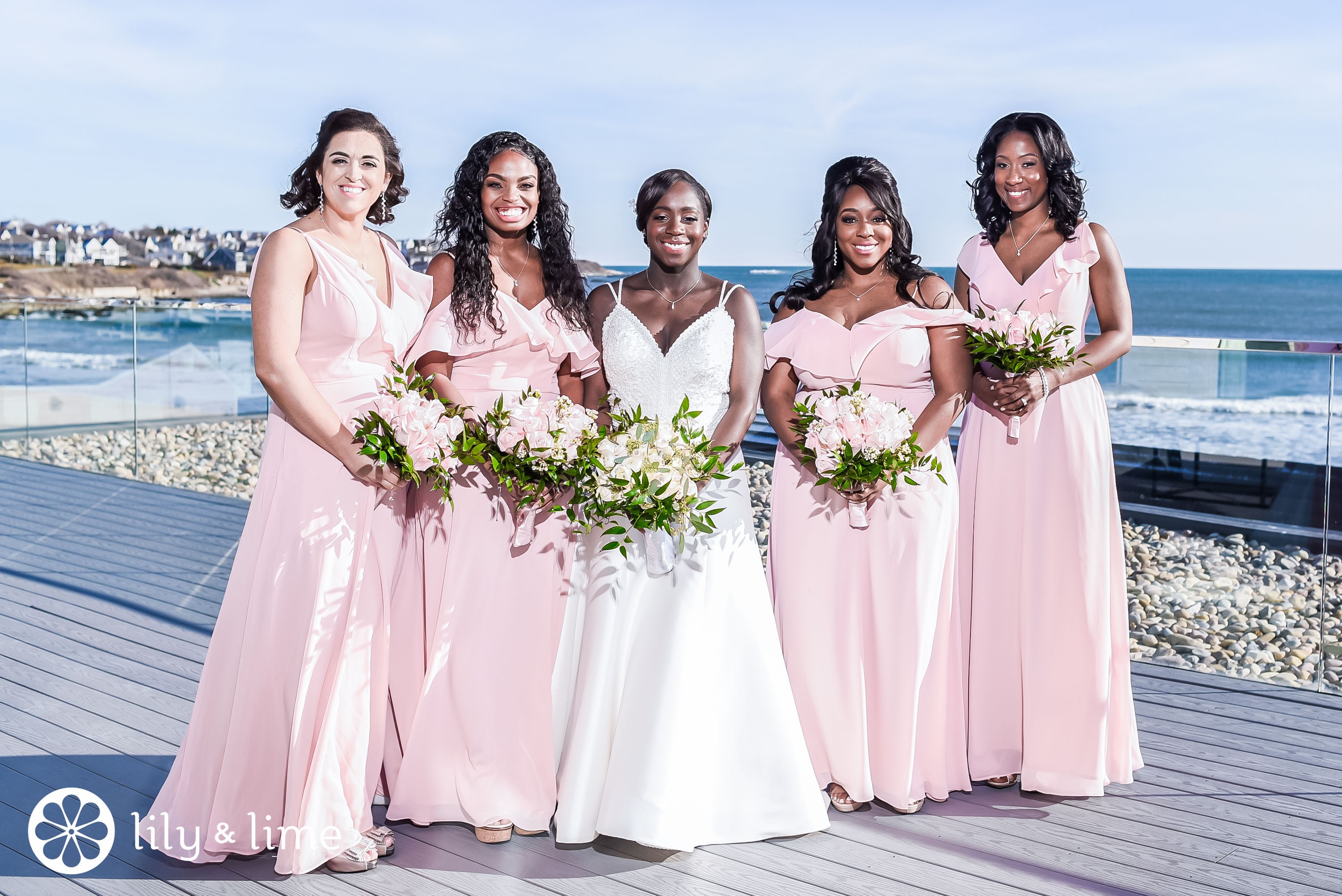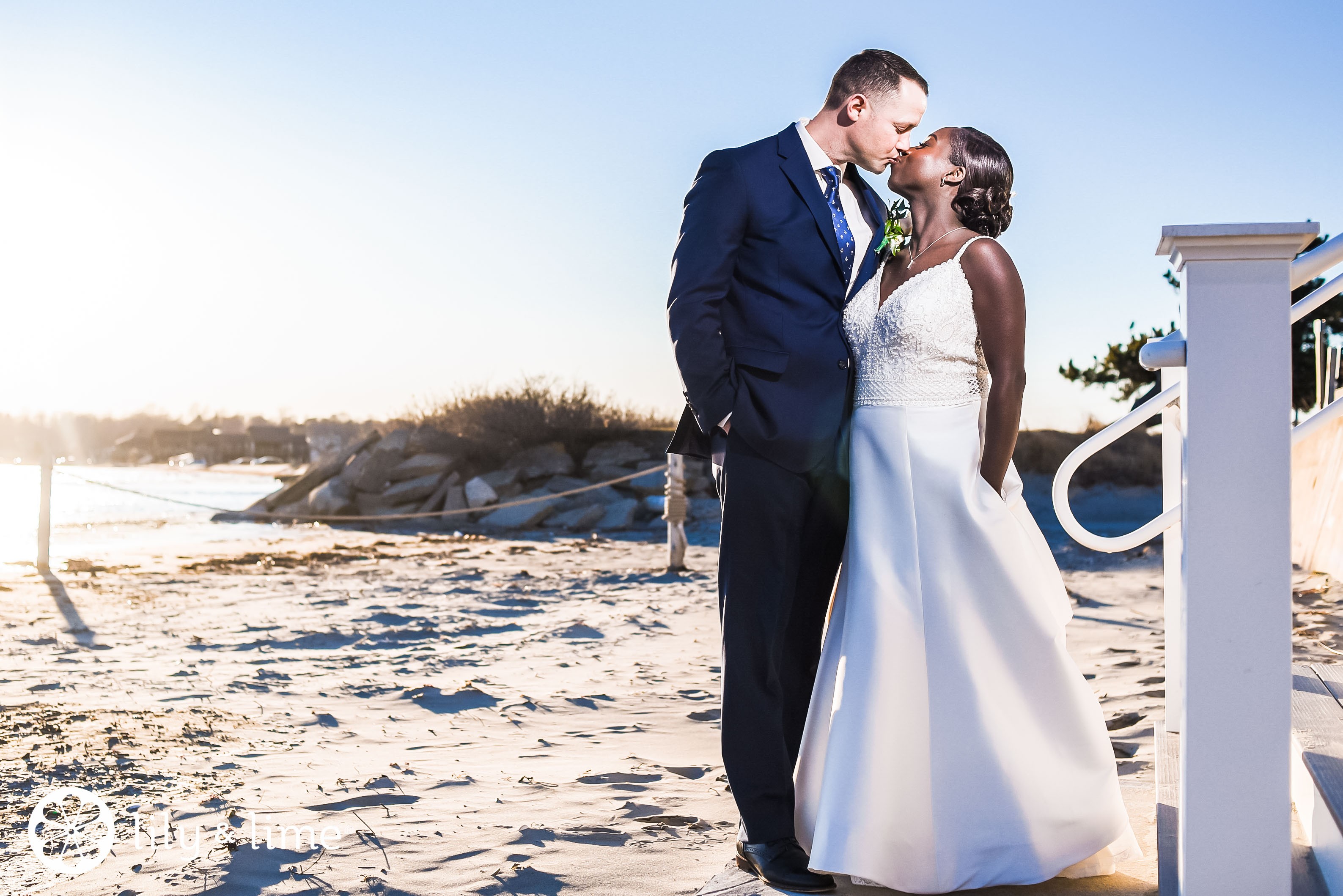 Although every season is the perfect time to tie the knot with your soulmate, there's still something about a beautiful beach wedding! Beach weddings give you a chance to get married when the sun is making its descent, give you a chance to have great memories and of course, give you the opportunity to have amazing beach wedding photos! This blog will be divided into sections to help you plan the perfect wedding, be it at home with no beaches or at the beachside. From how to settle on a budget to locations for destination weddings, from beach-inspired wedding décor to additional ideas, we have something for everything you'd need!
Let's jump right in!
Beach Wedding 101: How to Throw a Budget-Friendly Beach Wedding?
Before we start talking about beach weddings, there are a few things you need to keep in mind. First things first, while planning any kind of beach wedding, be it in the same country or you're looking to throw a destination beach wedding, remember everything depends on how well you plan the details of your beach wedding! The first step is to decide upon a beach destination, beach wedding venue, and location. So, when you're trying to decide what serves as a good way to throw a beach wedding, the first step is to know how much money you can spare for the wedding.
See, you do not have to have a detailed wedding idea or plans for your wedding, you should start by keeping an eye on the money you plan to spend on your dream wedding. That said, once you have an idea of your wedding budget, you should start looking for a great wedding venue in a budget, a beach or waterfront venue will do. Since your wedding venue will block a large chunk of the budget, it is crucial for you to find a budget-friendly venue. However, ensure that the amenities of the venue are appropriate. A great piece of advice here is to look for a location close to home so that all of your wedding guests can come and enjoy! That said, the next step would be to think of your beach wedding decor ideas and color schemes. This will help you create the perfect atmosphere for your wedding. And when you tally the numbers and feel that your destination or beach wedding will be a lot more expensive than your "decided" budget, then you can switch up your ideas! Instead of looking for a beach wedding, you can throw a beach-themed wedding!
Now, we decided to throw these ideas and tips out in the open before we start talking about how to beat the cold with an amazing beach wedding because these tips will help you solidify your plans and ideas! If you cannot have a beachside wedding, you can always bring the beautiful beach vibes to your wedding easily, and that too without going to the beach. Now that we've told you the most important things, and the things you need to address before you start planning your dream beach wedding, let's dive into the ideas. The sections below will be divided into different categories, first, we'll talk about the destination or the location, then some wedding ideas to help you invite the beachy vibes to your wedding, and lastly, we'll throw in some more ideas such as amazing "beachy" food items, wedding invites and all things in between that build the vibe!
Locations and Wedding Venues: Perfect Locations To Throw Your Dream Beach Wedding… Wait For it… On A Budget!
Let's talk about beach destination wedding locations that will definitely help you keep your wedding budget intact!
Jamaica
Love the Caribbean waters? Well, let's make it your destination for the perfect wedding. Jamaica is home to brilliant beaches and an amazing vibe. What's more, this destination is just perfect for any couple looking for a budget-friendly option. From all-inclusive resorts to the amazing laid back ambiance, the place will give you amazing memories, beautiful wedding photos, and a chestful of timeless memories. You can throw your wedding party at Negril beach, which was ranked as #10 on CNN's 2019 list of the world's best beaches, Montego Bay, or Runway Bay. You can choose from many different beaches, and choose a waterfront venue for your wedding!
Costa Rica
Costa Rica is one of the most colorful countries in the world. Home to amazing rainforests, volcanoes, and oceans, this place is home to different landscapes and a variety of experiences. From surfing to swimming Costa Rica is a great budget-friendly place to tie the knot with the love of your life. Some of the best beaches in the area are Playa Negra, Playa Conchal, and Playa Barrigona. Of all the beaches in Costa Rica, however, Playa Conchal is the prettiest of all.
Tulum, Mexico
Although the earlier two options for destination beach weddings were just countries, in this section we just want to discuss the beautiful atmosphere and beaches in Tulum! The Mayan Ruins put the place on the radar of most of the world. However, that's not all there is to the city! This ancient city has massive trees, walkways, places to ride a bike, and many beaches. You can choose any of these places to throw a wedding, and come home with picturesque photos! What's more, if Tulum does not fit your budget, you can simply choose any other beach in Mexico.
Beaches to Tie the Knot in the United States
Now, before diving into the amazing beaches in the U.S that you can use to host your beach wedding, remember that any of the options we list below or the ones listed above can also be used as your honeymoon destination! That said, let's discuss some of the best budget-friendly locations in the U.S that will be great options for your beach weddings as well:
Miami, Florida
Miami is one of our favorite places to visit the beaches in the country. What we love the most about Miami is that it is gorgeous all year round. So, if you're planning on throwing a late winter wedding and still want to enjoy the cool summer vibes, Miami is the place for you! From amazing white sand beaches to brilliant resorts, this city has it all. Miami is our first choice because the city has many different wedding venues that double down as perfect ways to have a wedding. And secondly, because of the city's weather, you can throw a beach wedding at any time of the year here.
Cape Cod, Massachusetts
We simply love Cape Cod, a great spot to host a wedding and just as great for a beautiful vacation! What we love the most about Cape Cod is that it has the best of both worlds, from laid-back to luxurious wedding venues; the city has just about everything for everyone!
Jersey Shore
Don't want the NYC hustle and bustle but want the quaint ambiance, then head on over to Jersey Shore! Why we love it is because the beaches are perfect, and are just wonderful! What's more, Jersey Shore has a wonderful vibe, and to go with it, Jersey Shore is home to brilliant wedding venues!
Beach-Inspired Wedding Decor and Details to Add The Much-Needed Beach Vibe!
Whether you're looking to throw an indoor wedding to beat the cold, or you're looking to throw a wonderful beach wedding, here are some ideas that will definitely add the tropical wedding vibe:
A Lush Tropical-Inspired Entryway
One of the best ways to improve your wedding's decor is to choose the perfect entryway. One of the ways to set the tone for your wedding is to create a space, right at the beginning, to build the vibe for your wedding! A tropical entry arch is an answer to creating and building the beach vibe! Think about lush green leaves, big leaves, or even pampas grass with bright flowers to create the space! That said, you can even include different elements and textures, for example, you add sea shells, wood, natural fibers, some tropical flowers, or anything that gives the "beach" wedding intention!
Shells Everywhere For a Beach Look
If you're thinking of a minimal beach wedding idea, then try adding seashells to your wedding! The best way to add the pretty charms is by adding some interesting shells! So, the idea that we love the most is to use a white theme for your wedding and add color through different shades! Firstly, let's talk about wedding favors, you can have shell-shaped candies! Next, you also add a curtain made of shells and colorful beads. Another way to add color and beach-like vibes to your amazing wedding, then you can add some shells to the tablescape! What's more, you can add a great DIY wedding decor touch by painting over some shells and placing them as table centerpieces!
Dirt wood Decor with Floral Details
A great way to add some beautiful beach wedding charms to your wedding decor is to use dirt wood decor! Driftwood decor is classy and somehow exudes the brilliant beachside vibe! You can use dirt wood as hanging decor. You can add some simple dirt wood hanging decor. And for your sweetheart table, you can add some greenery to your hanging decor as well! What's more, you can also add some glass ornaments to add a picturesque touch as well. If that feels a little less, then how about adding some more things? You can add a beautiful look by choosing some vibrant floral details! You can pair tropical flowers, like Bromeliad, Clivia, Orchid, Jasmine, and more ideas, to your wedding decor. Apart from this, you can also have tropical leaves and flowers in your bridal bouquets! However, for tropical wedding bouquets, to get the maximum effect, ensure that the flowers and leaves in your bouquet are not used in your floral decor!
Beach-Inspired Wedding Arbor
One of the best ways to include the beach vibe for your wedding is to ensure that you have the perfect wedding, is there anything better than using a beach-inspired wedding arbor? The best part about a wedding arbor is that these are just perfect for pretty much everything! A tropical wedding arbor can be used as the perfect space to take your wedding vows and start a new life together. And after your wedding ceremony, you can also bring the arbor to your tropical cocktail hour, and to your wedding reception party! And if you do not want your wedding arbor to be included as decor for your cocktail hour and reception party, then you can add it to a space outside your reception party venue as a photo booth backdrop!
Cocktails as Decor and Ideas for a Great Tropical Wedding
Let's talk about some amazing cocktail ideas! One of the first things to keep in mind is a tropical wedding is all about colors! So, the first thing to do for your wonderful beachside or beach-inspired weddings is to have colorful drinks! From red to blue and multicolored drinks, the options are limitless! Since you're looking for a beach wedding, but on a budget, let's talk about ways to make your wedding cocktail bar fun, interactive, and yet affordable! The perfect way to do so is to serve clear spirits and add some edible color and glitter! This will add the much-needed color, and keep the bar affordable. Another way to keep your beach wedding budget intact is to use fruit-inspired signature drinks! Lastly, you can also, just as simply, serve the drinks in coconut shells! After all, nothing screams "beach" more than drinks served in coconut shells!
Additional Ideas to Help You Create the Perfect Beach Wedding
Apart from the ideas that we've listed above, let's talk about the smaller details for your wedding, which can make a big difference!
Tropical Wedding Invites!
A great way to set the tone for your beach-inspired wedding is to send out invites that are big on the tropical details. From lush green additions to some beautiful tropical flowers, you can choose the details that you'd like to include in your wedding. Next, you can also use an engagement photo shoot photo as your wedding invite as well! Another way to add beachy vibes is to add seashells, starfishes, and clam blue colors to your wedding stationery! That said, you can also choose an amazing save-the-date card by choosing to send it out in shapes! You can choose starfish, coconut, or sea shell-shaped cards as your save-the-date cards!
Pretty Tables!
A great way to invite the charming beauty of beaches is to add tropical fruits! Think of big and bright tablescape ideas! You can create fruity centerpieces on each table with pineapples, coconuts, berries, and colorful fruits! Another way to tweak this idea is to come up with a grazing table! You can create a space in the center of the reception venue! You can use whole tropical fruits as the decor for the table, and then have some slices of the fruits for your wedding guests to pick out and eat.
The Color Palette
Since the entire blog has been about some details or taking care of the smaller details to build the perfect atmosphere for your beach wedding! However, we've not talked about the bigger details, apart from the wedding venue! Your wedding scheme and color palette will play an important role to make your wedding look perfect and beach-like! So, when it comes to a color palette for your beach wedding one of our first recommendations is to use a cool blue palette! Of course, nothing says beach more than an ombre look! However, since you're looking to beat the cold, how about choosing brighter tones? Think of yellow, orange, teal, red, and burnt orange as your wedding colors? You can also add some streamers with bells tied to them, to bring the tinkling sounds of the beach shacks!
To beat the cold atmosphere and weather, how about adding some warmth to your wedding venue. From large lamps to fireplaces and fire sticks, you can add pretty much anything to keep your wedding guests warm and happy. A great way to add some amazing beach vibe to your wedding is to create an outdoor bonfire space! You can even have a cocktail party around a bonfire! Bonfires are usually associated with
Beach weddings are a great way to have fun with everyone. If you're throwing an indoor wedding party, away from the beach, then you can use an outdoor space in your wedding venue to have a bonfire. And if you have a beach venue, you can simply have dinner outside, and you have your sweetheart table made of dirt wood as well! A great way to add charming touches to this idea is to have some white or gray dirt wood sweetheart table, and add some pretty string lights on top!
Note: This idea applies only if you're not going to a beach to throw your wedding party.
One of the best things that we like about a beach wedding is that the decor is always on-point. Whether you're tying the knot on the beach, with your feet in the sand, or you're getting married in an indoor venue but throwing a beach-inspired wedding, in both cases a surfboard decor will look just perfect. If you're good with paints and paintbrushes, then you should try painting over a surfboard and use it as a wedding welcome signage for your wedding. Another way to bring in the beach vibes to your wedding is to hang up the surfboards with the names of your wedding guests and their wedding placements. That said, you can also use the surfboards as decor! You paint or color the surfboards with the wedding colors, You can also prop the surfboards for your wedding reception party. Or you can also line up a few of the surfboards and have them placed for your guests to leave some notes for you. You can even paint the surfboards and style them on your own, which will add a stellar DIY touch to your wedding decor.
We hope the ideas above help you get started with your beach wedding planning! A friendly reminder, when you plan to throw a beach wedding, remember to start with the budget. When you have the budget, make sure you finalize the wedding venue. Always remember the wedding venue will take up a large chunk of your wedding budget. Get that sorted before you do anything else. After that everything else will be fairly easy to sort out. Right after you get engaged, talk to your partner, and take the time to have discussions about the style and the kind of wedding you, both of you, want. Getting on the same page will help you not only plan an impressive wedding with a lifetime's worth of memories but will also make the planning process easier.