DIY Bridal Hairstyle For A Winter Bride
February, 13 2023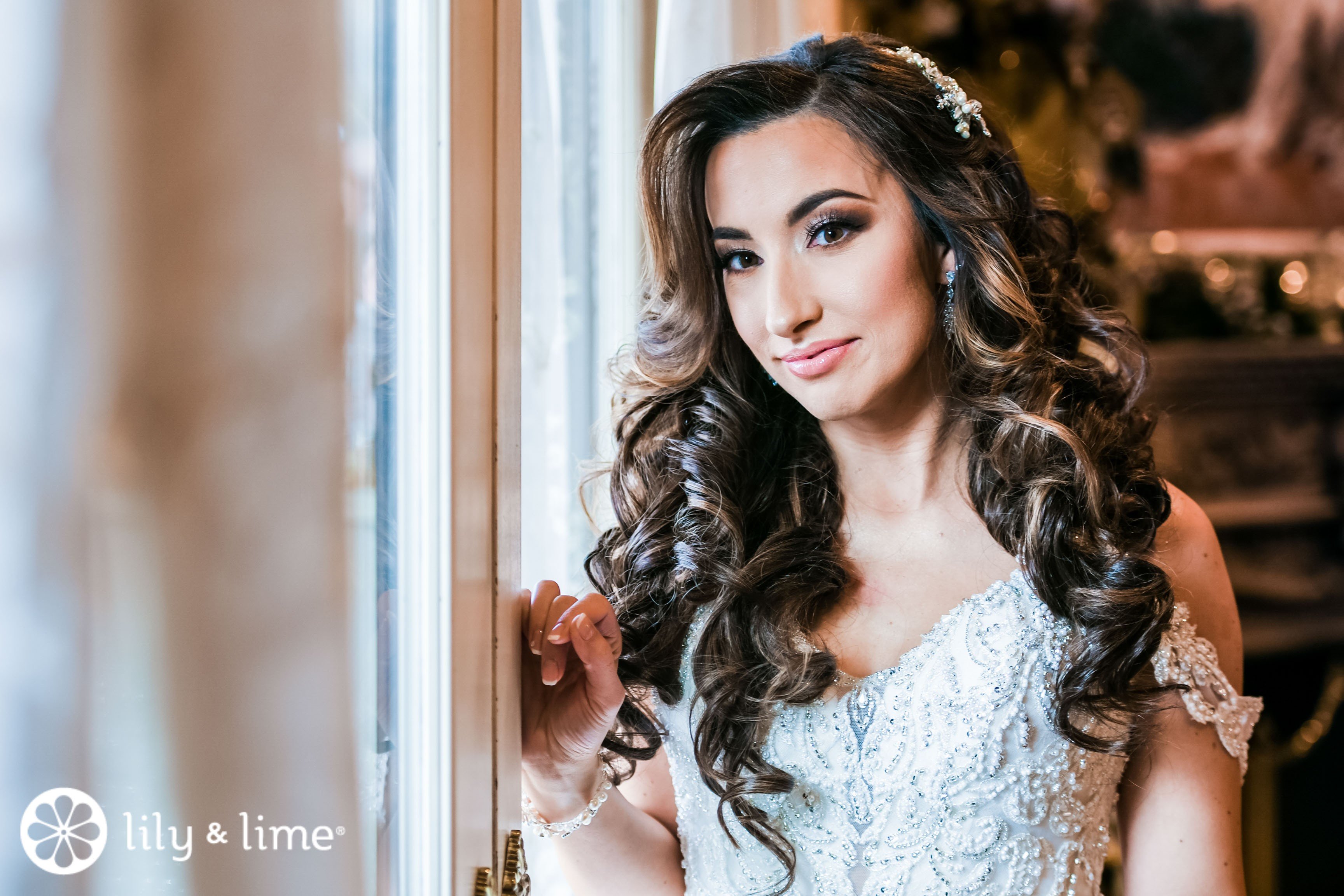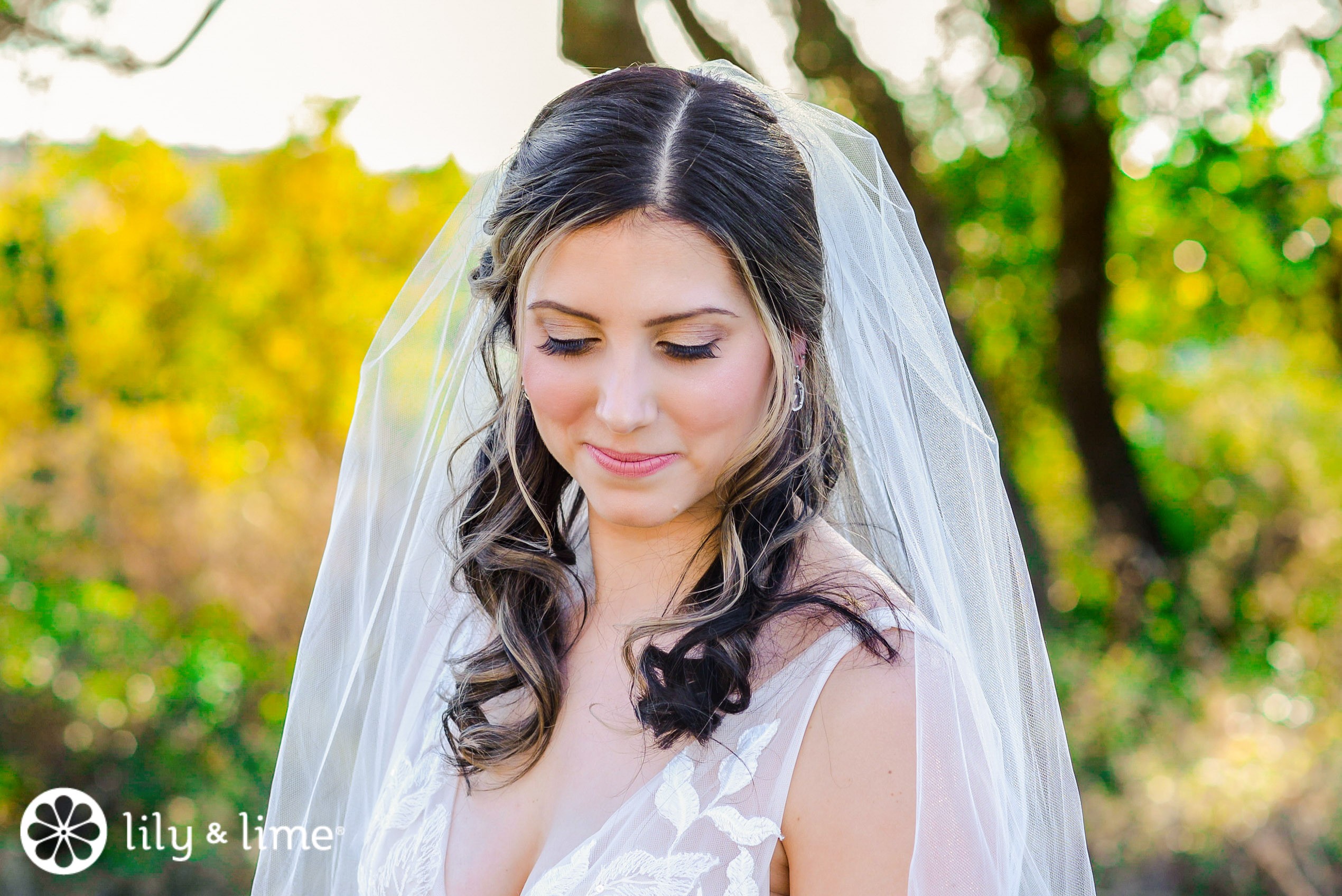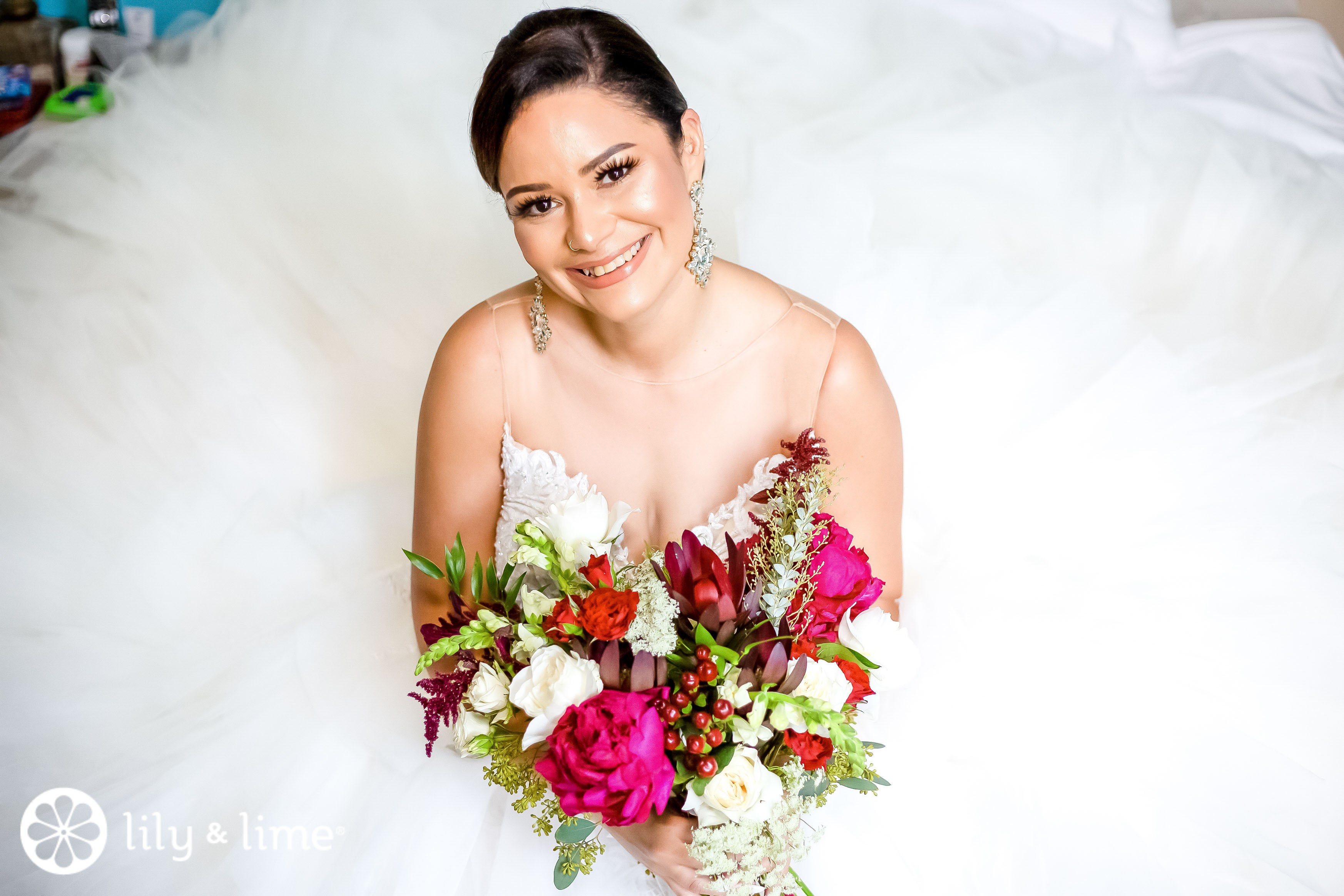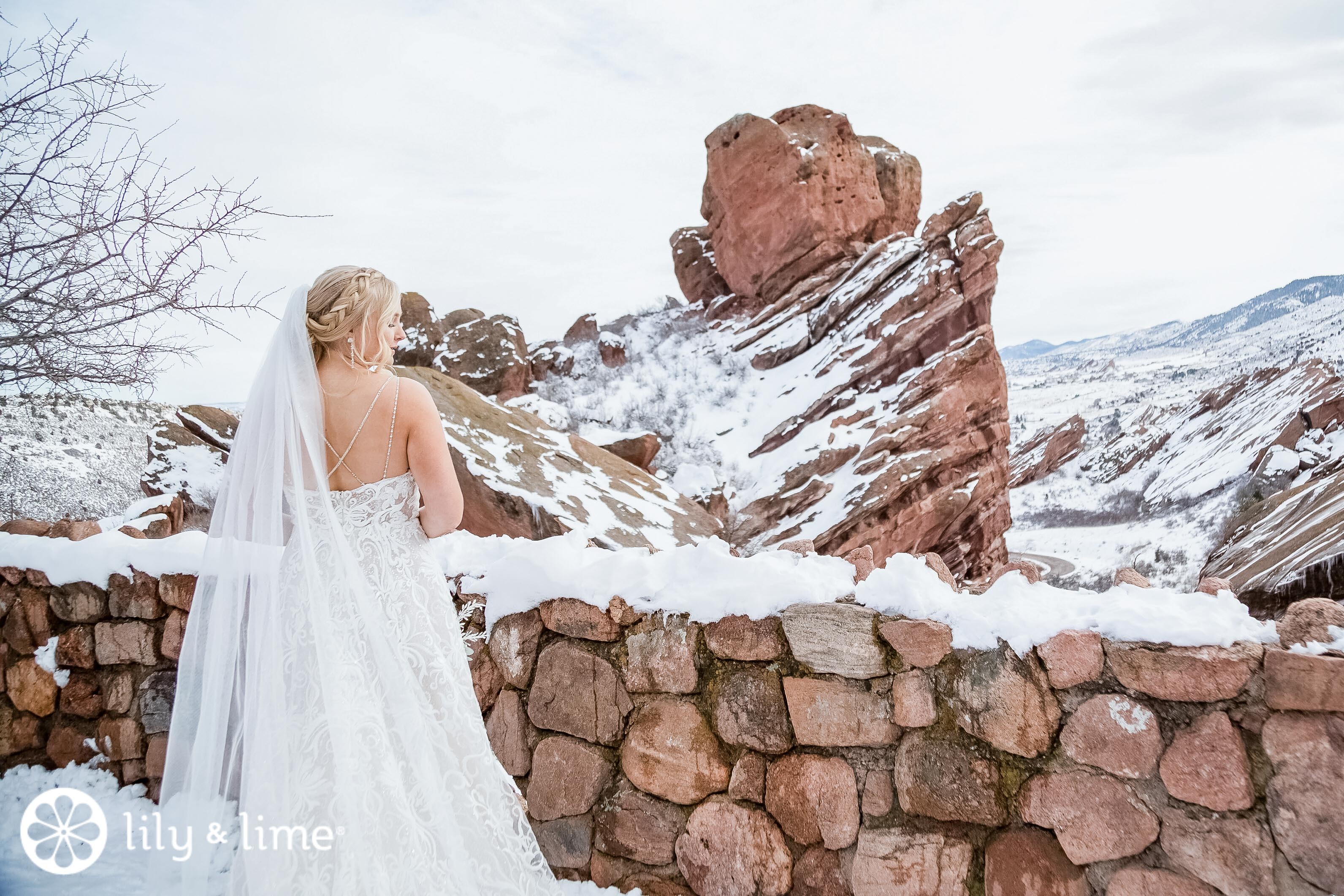 If you're planning on throwing a wedding in winter, then you know the joy of planning one! From the picturesque wedding venues to the lovely, aromatic food, there's so much to plan. Out of all kinds of weddings, winter wedding planning is our favorite (however, we are not biased!). That being said, your winter wedding not only needs the perfect blend of decor, food, cocktails, warm beverages, and the best look of your life! Apart from planning your wedding details, you should plan the wedding accessories and the bridal hairstyle you want to wear for the day. Since winter weddings are lovely, warm, and comfortable, we find it to be the perfect time to swap out expensive hairstyles and replace them with something just as beautiful but not as expensive. DIY bridal hairstyle ideas not only help you add a DIY touch to your wedding but also help you to save some cash! So, today, we will list out some of the easiest hairstyles, which are practical, beautiful, and easily doable for any skill level!
The Chic Minimalist Bun

Looking to tie the knot with the thrills of starting a brand new chapter of your life and finding yourself craving to be free to enjoy the day without worrying about your hair? Well, we have just the bridal hairstyle in mind for you! One of the best and simplest ways to add stylish charms to your wedding look is to pull off a wonderful bun! A chic bun, in our opinion, does not have to be extremely neat and tidy, or messy, it can be how you like to have it for your day! And since we don't want to confuse you, what we mean by that statement is that since this is a DIY wedding inspiration blog, you can create the bun you are the best at! And this reason, the fact that you can pull off just about any bun for your wedding, is one of the reasons why we love winter weddings! Since that is settled, let's move on to the other parts of your DIY bridal hair bun! For a winter wedding, you can choose to wear the bun low, in the middle, or have a top bun. Furthermore, if you are feeling adventurous and want to add a nice modernistic twist to your wedding hairstyle, then you can go for a half-bun and half-down hairstyle. This hairstyle includes creating a partition, which leaves you with two chunks of hair locks. So, the top can be pulled into a bun, while the lower parts of your hair can be let down! This will help you to have the best of both hairstyles! Lastly, to accessorize your bridal hairstyle, all you need to do is ensure that you have the bun in place. You can use bobby pins to give your hairstyle a seamless look.
Make it better: To make your hairstyle look even better, you can choose the shimmering net on top. This will help you to improve the entire view of the hair or the bun. We absolutely recommend using a shimmering net on just the bun. You can choose to add some extra elements to your wedding hairstyle. A great way to add more elements to your wedding hairstyle is to add charms, such as small cherries, mistletoe, and other things to add some extra cute elements to your wedding hairstyle. Also, if you're looking to amplify your wedding look and the bun, then you can use pearl pins if you're not happy with rhinestone pins. Other than this, to add to the winter wedding aesthetic, then you can use colored pearl pins for your hair. You can use white, red, and green, to honor the festive season!
Style it better: Another way to add an interesting touch to your wedding hairstyle is to use a beautiful band or even a crescent barrette, to frame your bun. This will help you to envelope the wedding bun, this will help you to frame it, and make it look extremely elegant. Using this with the mesh on your bun will also add an extra lovely touch to your wedding look!
The Loose Braid

We love a loose braid on brides as much as we love a bun, neatly packed or slightly messy, on them! The reason why we have a loose braid on #2 of our list is that it is super easy to make and is absolutely perfect for any theme! Winter weddings are all about being comfortable, and a loose braid fits that narrative just right! What's more, we love this hairstyle because it is, like the previous one, extremely easy! The thing is, even if you're not skilled at braiding hair, a loose braid will be easy to attain! And a loose braid is much easier to accessorize as well. From floral crowns to pretty rhinestone pins, everything will look good with it! If you love the idea of a loose braid, you can look through the different types to know which one will make the most sense to you. For example, if you have short hair, you can choose to loosely braid the locks in the front to create the look. And if you have longer hair, you can choose to have a bunch of smaller braids, and then bring them all together loosely, or have only one. Other than this, you can also try a mermaid braid, if you have thicker hair! There are many choices. And more importantly, the number of choices does not increase the level of difficulty. Since you're looking to create a loose braid, every style will be easier. However, mermaid braids require a slightly more skill level.
Style it: If you're looking to style your braids, then the easiest idea that comes to mind is the use of beautiful ribbons. You can even use broad satin ribbons if that's what you like. You can tie your braid with the ribbon, to add some colors to your wedding hairstyle. That said, you can also braid sections of your hair and tie them into loose braids. Once you do that, you can gather all the braids and make an elegant bun out of it, which will not need any other accessories! However, that's not all, another way to make your braids look perfectly in line with your wedding is to use the colors from your wedding theme or even the winter season!
Apart from this, if you're only looking to use a loose braid for your wedding, then you should look into using some elements. As we mentioned before, you can use some charms to add colors to your hairstyle. Another way to add some more details to your wedding hairstyle is to use faux gemstones or even pretty pearl pins for an elegant look. If you're looking to add more charms, however unconventional, then you can use them to dye your hair. Colored hair will help you to add more charms to your hairstyle. Lastly, we also absolutely recommend using some floral pins for your loose braids. Although most of us feel that floral clips are close to what you'd use for a fall wedding, these will still work for your winter wedding!
A Pony!

Since we have two of the most popular hairstyles already listed, why don't we include the most loved, the most common, and the easiest of all DIY hairstyles of all time? Yes, we are talking about a ponytail! Now, there are a number of reasons why we love a ponytail for your wedding, so we will start with the one that makes us love it the most, apart from it being extremely easy! So, the number one reason is that it helps you wear your hair in two different ways, and that too effortlessly. How, we hear you ask, and rest assured we have an answer. Just like we love an outfit change for the reception, we also love a hairstyle change for reception parties! One of the best ways to achieve the perfect look effortlessly which is different from your wedding ceremony is to let your hair down, and it is the easiest when you have a ponytail. And the other reason is as simple as it is to pull it off! Just remember to add the right accessories and the right amount of hairspray when you're pulling your hair into a ponytail. Keep in mind that you have to let your hair down later, but this is only if you want to let your hair down for the reception party and the photo session! If you choose to wear the same hairstyle, then you can use as many pins and accessories as you like since they won't be coming off. Another reason why we love ponytails is because regardless of your hair texture, this will look mesmerizing and perfect! Textured hair looks perfect in ponytails, and so does straight hair and so does wavy hair, and curly hair! Short or medium, no worries, you'll still be able to make a ponytail out of it.
Style it: A pony, in general, does not need a lot of styles to be added separately. However, if you're in the mood to add style to your hairstyle, then we have an unconventional idea that you will absolutely love. Our idea comes with some braids and open-ended ponies! You can braid some sections of your hair, but don't braid your hair all the way. Then you can tie the braid, and pull everything into a pony. This way, you will have the best of both worlds! Not only does this hairstyle work for a great indoor wedding hairstyle, but also works for a lovely elopement wedding!
Let it Down

One of the easiest DIY bridal hairstyles to know and try out for your wedding is the classic let your hair down. The reason why this hairstyle makes it to our list is that short, long, or medium, all lengths of hair look amazing when you let them down! Also, letting your hair down is easy, simple, and fabulous. As for styling your hair, the hairstyle can be styled the way you feel most comfortable with. There are many different styles to try out, and you can experiment with the variety of styles before you settle on one. Instead of listing out all of the hairstyles that you can choose from for your wedding day, we thought of letting you know of the ones you like the most, and then we'll move on to another DIY hairstyle to choose from! So, when we say let your hair down, the first way to do it is to go super slick! You can take a flat iron and iron your hair. This will give you a classy bridal hairstyle. To us, this bridal hairstyle is perfect for winter weddings, especially if you're going for an elegant wedding, such as a black and white wedding. Next, we like fluffy curls, because who doesn't?! Bouncy curls are one of our favorites, especially for brides who are looking to infuse some playfulness into their weddings. Bouncy curls look perfect with any wedding dress and look amazing with pretty much every wedding setting. As for makeup, you can pair both of these hairstyles with some neutral makeup. Another idea is to pair the sleek hairstyle or the bouncy curls with lovely natural bridal makeup. Both of these styles will accentuate the look and make it look better.
Apart from this, there are a few other ways of letting your hair down at your wedding. If you have wavy hair, you can brush it out and let it fall naturally. This will help you improve your look, and help you add some definition to your wedding look. Another way to let your hair down and look fabulous is to sweep your hair back. You can use some pins to attain the swept-back look for your hair. Depending on the wedding color scheme you can coordinate the wedding hair accessories. And the last idea that we have for your DIY bridal hairstyle is to rock some bangs for your wedding day! You can easily chop off the hair in the front, the length will depend on the shape of your face. Or you can have help when it comes to chopping off the bangs first, and then you can style the hair. An interesting way to rock a great bridal hairstyle is to use a curler to give your bangs a soft curl and let it fall naturally around your forehead!
Bonus: For the brides who want their wedding look to be picture perfect and are just looking for the simplest hack to DIY bridal hairstyle, then we have something for you! So, instead of sweating the details and fussing over a variety of things to try and experiment with, we will give the easiest thing to do! All you need is a wedding veil! You can choose a wedding veil that looks attractive to you and fits right into your wedding day look. Once you have that, you can simply choose to let your hair down and put the wedding veil on top! And that's it! Your DIY hairstyle is done! Of course, we don't mean to say that you will not need to brush your hair. But we do mean to say that this is a minimal-effort and amazing DIY bridal hairstyle kind of deal!
Style it: If you're looking to style your wedding look especially when you let your hair down, then there's a lot that you can do. When you let your hair down, many options open up for you to try out. One of the best ideas that we love for your wedding hairstyle, especially when you let your hair down, is to use an ethereal headpiece. Using something with many details, and intricate designs will help you add more elegance to your hair. Above all, you can also look for something "natural" that allows you to add more style to the wedding look. That said, this hairstyle is perfect for indoor, outdoor, or even an elaborate elopement wedding!
The Floral Crown Updo

There's a reason why we have not mentioned any updos yet, and the reason why we did not was that these can be tricky to do. Updos are easy as long as they are simple enough. And one of the easiest updos to do for your hair is to use a floral crown or even a hoop and tie it into your hair. If you're concerned about how to go about it, then we have some ideas for you! The first idea that we have is to use the floral crown as a halo on top! This will give you an ethereal look for your dreamy wedding. Furthermore, if you're looking to throw an outdoor wedding, and your wedding decor is usually made of lush greenery and string lights, or lights, then swap out the floral crown and add a greenery hoop instead. You can use this hoop, or even a greenery crown, to your hairstyle easily, by rolling your hair around it (the frame of the hoop or the crown). That said, you can also think about adding some lobs to your hairstyle. You can choose to let your hair down, or even go for a half-up or half-down hairstyle. Another way to use this hairstyle to your advantage is to tie some faux gemstones to your hair. Additionally, you can also ensure that your stay in place with some pins.
Style it: One of the best ways to improve your wedding hairstyle is to use a lovely mesh. Although we used the idea above to add to a bun, it can be used to add to your floral crown-d wedding hairstyles as well. However, this one does not work well for a half-up and half-down hairstyle. For such hairstyles, half-up, and half-down, you can look for something sleek, such as adding some streaks of silver or gold, to make it look better. Or you can even try adding some beads, whatever color you like, to your wedding hairstyle. Apart from this, if you're not happy with your floral or greenery crown for the hairstyle, then you should look to add a delicate pearl headband. It will have the same effect as any other band and will add an interesting touch to your wedding photos.
Some Hair Advice for Brides!

Wedding planning is a fun and excitement-inducing thing. And since wedding planning is an elaborate process, then you should consider your hair. Before your wedding arrives, here are some things you need to know, and some advice for you.

You should start taking some multivitamins before the wedding. Multivitamins help you improve hair health and allow you to enjoy lustrous hair. If you've been hearing about other brides raving about multivitamins and if they work, then they do! You can start popping a multivitamin a day about three months before your wedding date.

You should hold off on trying out different kinds of dramatic hairstyles. The thing is, you need to understand that your hair may grow back, but if you have a drastic haircut before your wedding, your hair will not be how you are used to it. So, instead of experimenting with hairstyles, you should hold them off until after your wedding. This will help you to improve your look! The only hairstyle that you can choose is a short haircut. Remember, a short haircut is a great option only when you're absolutely sure that you'll love the short hair.

Although most hair stylists and wedding experts suggest fine-tuning your hair color about six weeks before the wedding. However, we suggest that you can either try that or you could simply try to rock your natural hair color!
Before Deciding, Know this…

Before you choose what to do for your hair for the wedding day, remember to consider the wedding day look you desire, and consider your skill level for the particular hairstyle. We suggest trying the hairstyle a few times at home, before the wedding day to get an idea of how it looks when you do it. And if it is not as stunning as you had hoped, and no amount of tricks and tips for hairstyles work for you, then simply choose to have a hairstylist. Although the ideas above are easy, these can sound easier said than done, which is why it is critical to stay vigilant of your progress and know when to ask for help. We are certain that a few DIY guides will help you get to the skill level you desire to be at for your perfect wedding day look. However, on the off chance that you don't know, you can have a hairstylist help you out.

With that, we come to the end of our blog, we hope that the ideas above help you create the wedding look that you want and dream of. Although we have only mentioned a few of the hairstyles, know that there's no limit to which hairstyles you can do yourself. If you're interested in a different hairstyle, and you don't find it here, but you know how to do it, you sure can wear that for your wedding day! Apart from that, we do suggest that you practice at home to get faster and more familiar with your hairstyle. This will help you on your wedding day and give you space to relax and take care of important matters on the wedding day!