Novel Worthy Summer Date Ideas!
May, 19 2023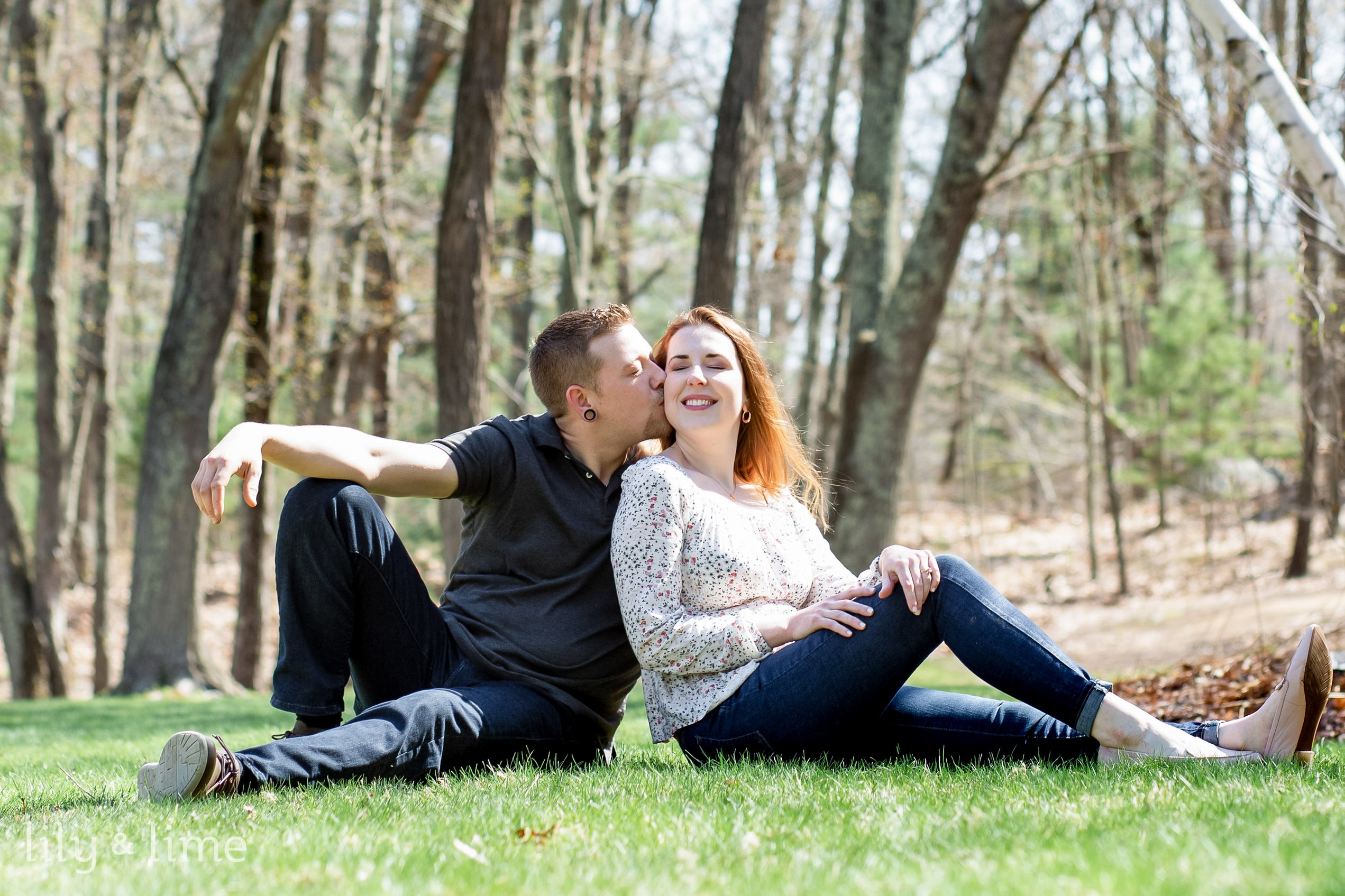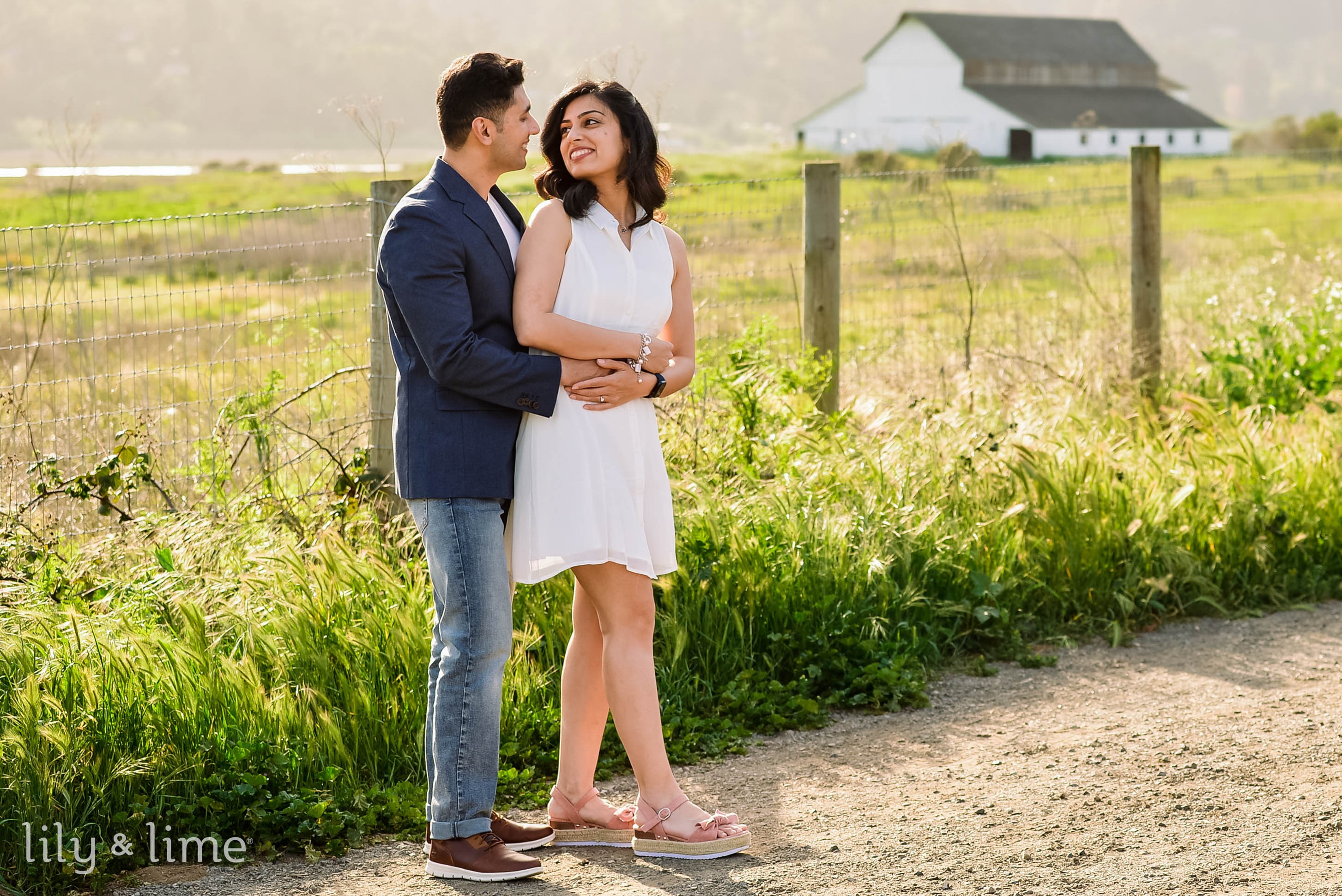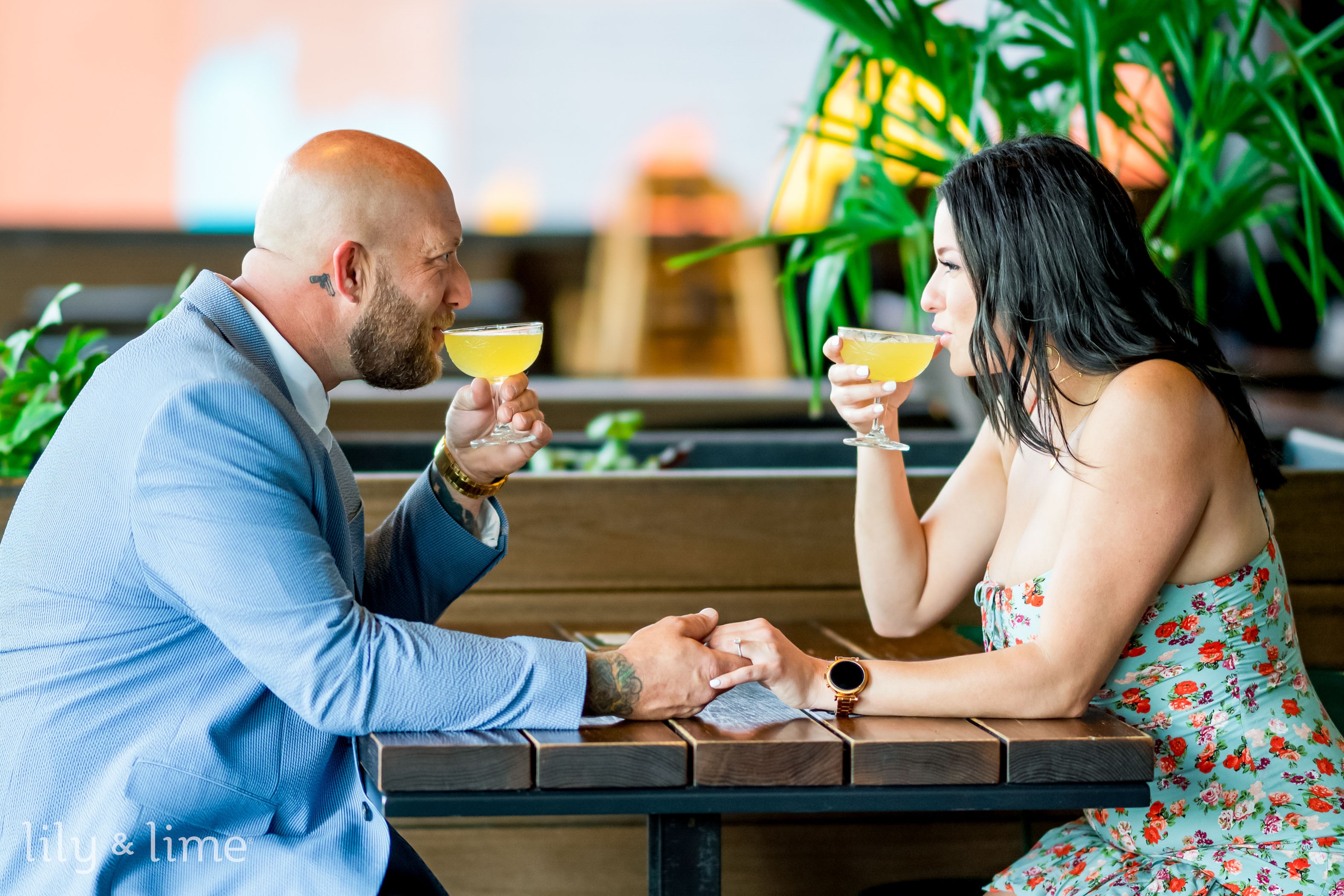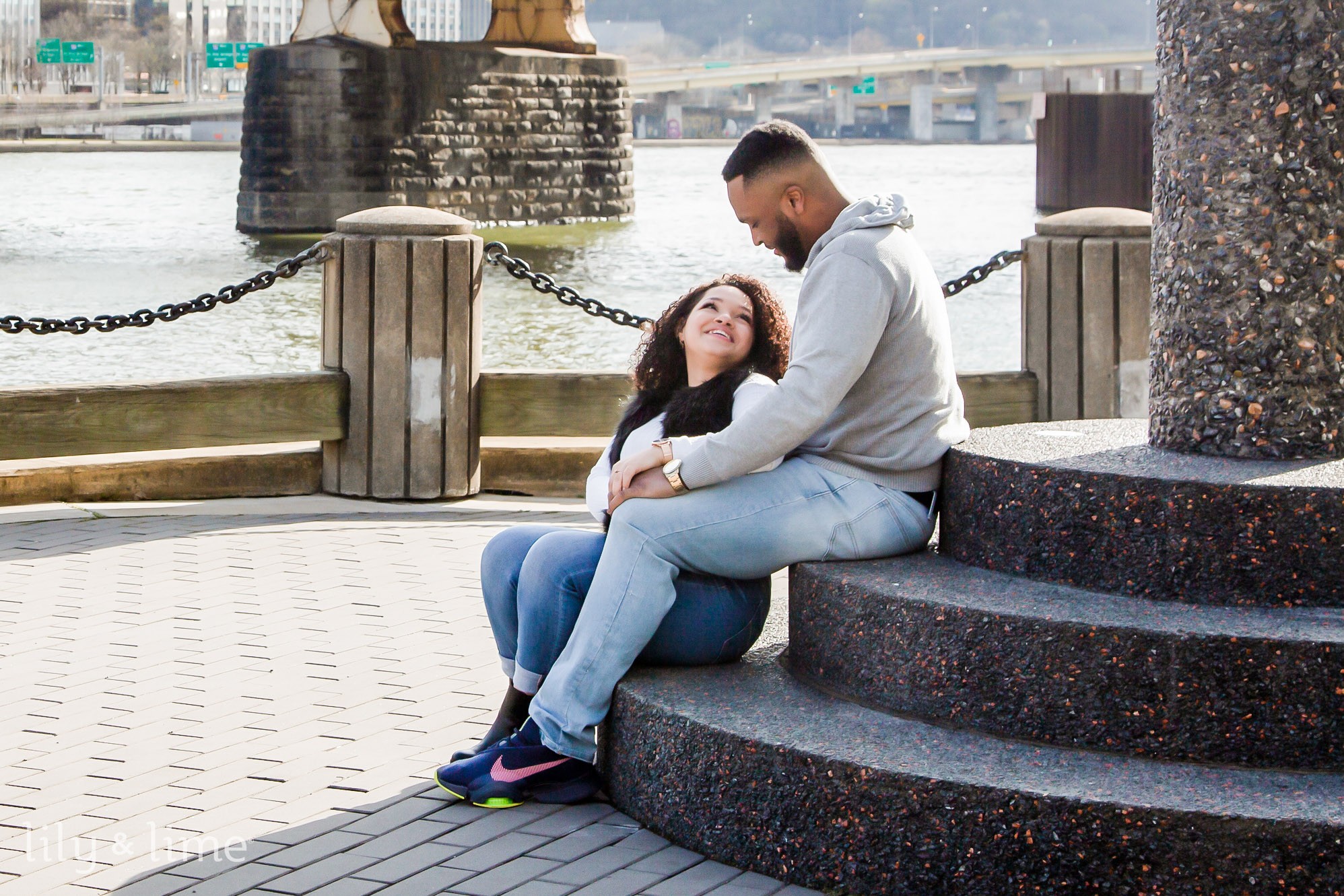 Summer is a beautiful season, there's no doubt about it. Be it movies, be it books, summer is a great season to fall in love and experience love. The longer days, the warmer weather, and pleasant evenings make summer a great time to enjoy the company of your love, your soulmate. And these are the reasons why we love summer weddings so much! And if you, too, love summer, and you, too, love the idea of falling in love, all over again with your partner, in summer, then we have some amazing ideas to spend time with your partner, husband-to-be, wife-to-be, or significant other. Today, instead of talking about wedding ideas, wedding details, or wedding color schemes for your wedding, we will talk about ways to make your partner feel special and closer to you. Some cool date ideas for summer will have you craving to have a date pretty much every day in summer. So, without wasting any time, let's get into the ideas!
A Pretty Walk in the Park
It is no secret that we love the outdoors, which is why our first idea is to take you outdoors! Every city in the country is home to many lovely and picturesque parks. So, instead of thinking of staying indoors, you and your partner can take a romantic stroll through the trees and flower beds. You can even look up botanical gardens, which will not only give you a chance to spend some time with your partner but will also give you amazing photos. What's more, if you're still dating but planning to marry your partner, you can even pop the question! Proposals in nature, surrounded by flowers and greenery are amazing. This idea even works for those who have been married for a while or recently married, because you don't need a reason to go out and have a romantic walk. You can also use this idea to have a picnic under a tree in a park.
More Ideas: Hikes and Nature
A great way to enjoy your time with your partner is to go on a hike. You can plan a short or a long hike and spend time with your significant other. If you're going for novel-worthy, picturesque date ideas, and you're an adventure seeker too, then instead of finding an amazing park to visit for your summer day date, take the time to go out and do some hiking. What's more, if you live in a location where the summer days are hotter, then you can plan for an early morning hike or even a hike in the evenings and end the day with camping!
Camping and Stargazing!
Speaking of camping and nature, we feel that another novel-worthy date idea is camping outdoors and gazing at the stars. A dreamy, novel-like date idea does not get any better than being out in the open, and looking at the stars. If you're thinking of camping, love stars, and bonfires, then we have an idea that you can use for yourself. You can pick a beautiful place, where you can camp out and have a bonfire. And you can use the campsite to stargaze. Another amazing idea to make the most out of date is to choose a place which is famous for stargazing and camping. You can pack up some amazing food, and a bottle of wine and cuddle near the bonfire. A bonfire, a beautiful night, and you cuddling with your partner with your tent in the background sounds like an image right out of a Nicholas Sparks' book. And if you're not a fan of camping, you can go stargazing.
Cook Together
They say cooking for somebody is one of the best things, and cooking for your partner is one of the most romantic things. You and your partner can spend a day, or an evening cooking an elaborate dinner. You can use the opportunity to try new recipes or recreate a special dish or food item that you both truly love. You can make the entire thing very romantic by using the chance to show each other your favorite childhood meals or snacks. You and your partner can cook one dish each, a dish that you loved in your childhood. This will bring you two closer and will be romantic. Another amazing way to have a date with cooking involved is to cook one dish for each other, you can try to recreate a restaurant-level dish, with garnish and elaborate plating, just for fun. This will give you a chance to be creative and will give you loads of opportunities to laugh together. Another idea to have a date while you two cook is to choose two days, one day you can cook something that you both love, and the other day that you've chosen, you can have another date where your partner can cook! What's more, you and your soulmate can start your date early by shopping for groceries together and then cooking together. Be it dinner, lunch, or breakfast, you can choose any time of the day to have your date, since you'll be indoors for this. However, to enjoy the amazing summer weather, you can set up a table outside and enjoy your time! Decorating the table for dinner or any other meal that you've cooked with your partner is also a great way to add to your date.
Go-Wine Tasting or Bar Hopping
Is there anything better than a wine-tasting date? Whether you're taking a trip to a winery that you've been wanting to cross off your bucket list or you're going to a local winery for some flavorful wine options, you can spend a lot of time with your partner and make it a fun date. Choosing a winery with different taste profiles will help you make the most of your date, it will also give you and your partner a chance to explore what you both like. Also, if you're still planning your wedding, you never know, you may find your wedding venue! Also, if you're not a wine person, you can choose a brewery! Instead of tasting wine, you can taste different brews! Another way to enjoy your partner's company and have a great time is to go bar hopping. Bar hopping sounds fun, and makes you feel like you're twenty-one again! Bar hopping will have you and your partner experimenting with new drinks, talking about what you like and what you don't, which is an amazing date, in our opinion. Additionally, bar hopping could potentially lead you to choose your signature cocktails or drinks! You could stumble upon a few cocktails, which may end up being your wedding's signature drinks, or something that you make at house parties with a story to go with them!
Watch the Sunset!
Although we wrote watch the sunset, we also meant to say, "How about a beach date?" If you're chasing a sunset, there's nothing better than catching it at the beach! If you live in a coastal town, then you can use this amazing idea to have a great time. Most of the beaches have a scenic road that leads you up to the beach, which you can use to take a drive and spend some quality time with your partner. And then, you and your partner can enjoy the beachy vibes by walking down to the beach, sitting down on the sand, and watching the sunset together. This novel-like date idea is perfect as it is, or you can also add other things to the mix. For example, after watching the sunset, you can go home and grab something to eat or go to your favorite eateries to have a romantic dinner. You can also find a spot on the beach, where you can plan to set up a spot with string lights and drapes with a seating area, and here you and your partner can sit down and have a great time. You can watch the sunset from the space you create, and then have some wine, and some great food and enjoy a walk at the beach by the night. After all, the beach looks mesmerizing during the sunset, and cool as the evening turns into night.
Visit a Museum
For art lovers, and those folks who love learning new things, visiting a museum is a great way to enjoy your partner's company. You can look up museums around you, in the same city or in your neighboring cities so that you can visit the museum with your partner. Now, if you have amazing museums in your city, then you can visit the museum. For example, New York has many museums in the city, and if you're in New York, you can simply enjoy the city's museums without the need to travel to another city. Well, to us, traveling to another city to visit a museum is a great date idea to us. You can make plans to visit a city, which is pretty close to your city and visit the museums there. That being said, you can choose a city that is only a short drive away, or you can simply take a longer trip, and enjoy a short vacation. Either way, both of these ideas will help you make the most of your time with your partner.
Go, Cafe Hopping
If you have a weekend to yourself, how about spending one-day cafe hopping? Whether you've been married for a while, or you're about to tie the knot, cafe hopping is one of the best ways to spend your time. You can find a few of the best cafes in your city and go with your soulmate. You can plan it out by choosing to visit cafes that you love, the cafes your partner loves and the cafes you have been meaning to visit. You can spend the day traveling from one cafe to another, trying out some delicacies, and some amazing drinks and trying out coffee in different cafes. What's more, you can also use this opportunity to click amazing photos with your partner! As you're traveling between the different cafes, you can use the time in between to explore the areas around the cafe or the city.
Arcade Dates!
If you're in the mood for something fun and a little competitive, then here's what you can try out - an arcade date! We love the idea of arcade dates simply because it sounds fun and gives you so much to do. This idea makes you feel like you're back in your teens and gives you so much to do! Whether it is bowling with your partner or playing pool, you can have a healthy competition and loads of fun. You can also try out some of the retro arcade games, to go back to your younger years, but this time with your partner. To us, an arcade date makes us feel amazing and sounds exciting. You can not only have a great time but also have an opportunity to share some of the fun childhood stories and memories with your partner.
Take a Class Together
Another amazing date idea is to use your time to learn something new with your partner. Taking some classes together will not only give you a chance to spend time with your partner but also help you both spend some amazing time with each other! A great way to plan a date is to surprise your partner by taking them to a class. For example, if your partner has been looking to take a pottery class, you can plan the class and join your partner in the class. You can and your partner can spend an amazing time learning together. And if your partner loves to bake, you can book a class for baking and take the class together. You can go over the class and then use the knowledge to bake with your partner when you're back! You can also take a dance class together! You can join a workshop or a one-day class to have a great time with your partner. And an even better idea is to sign yourself and your partner up for a class on a topic that you and your partner are least interested in, and have a great time there!
Summer Dates: Ideas, Tips, and Things to Remember
If you're looking to have a great date, remember that the best way to do this is to come up with an idea that your partner will most definitely love. However, if you're taking your partner to a class or a date that you know they are not interested in, then make sure you plan the date in a space where you will feel the same way. Another thing to keep in mind is that summer dates can be difficult to plan if you're living in an area where you have hot days, but in those scenarios, you can simply have a date in the morning or during the evenings! Also, if you're not a fan of one-day dates, and want a vacation, you can take your partner out for a short vacation as well! You can also choose to have indoor summer dates, which can include playing card games, and board games, choosing to have a movie marathon, or starting binging on a new show! You can also plan to go for a couples massage and spa. The thing with planning a date is it is not only about your partner feeling happy and giddy, the activity should be something that not only makes you both happy but also brings you closer.
With that, we have come to the end of our inspiration blog for some amazing summer date ideas. We love summer, and we love spending time outdoors during the season. However, when you're planning a date, you can choose to enjoy the bright and sunny mood by doing something fun if you cannot be outdoors. You can plan a wonderful date to put a smile on your partner's face and to propose to your partner, or even pop the question of vow renewal ideas! Although we love vow renewals and proposals, we also love the idea of simply basking in the comfort of your partner's presence. We hope that you use the ideas above to either take your partner out on an amazing date or use the ideas to inspire an idea that will make your partner bubble with happiness.