Romantic Airbnbs For Summer Honeymooners
July, 28 2022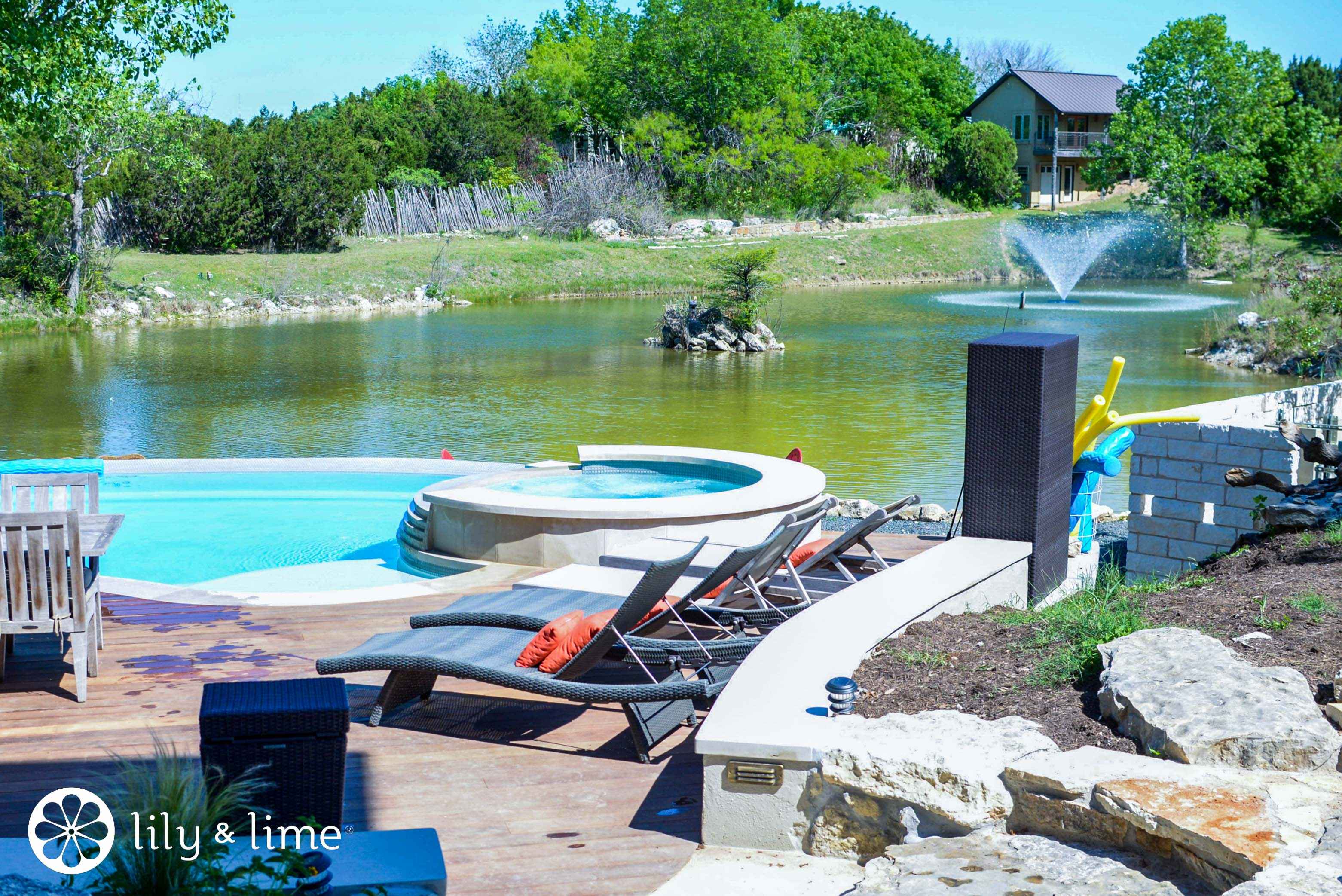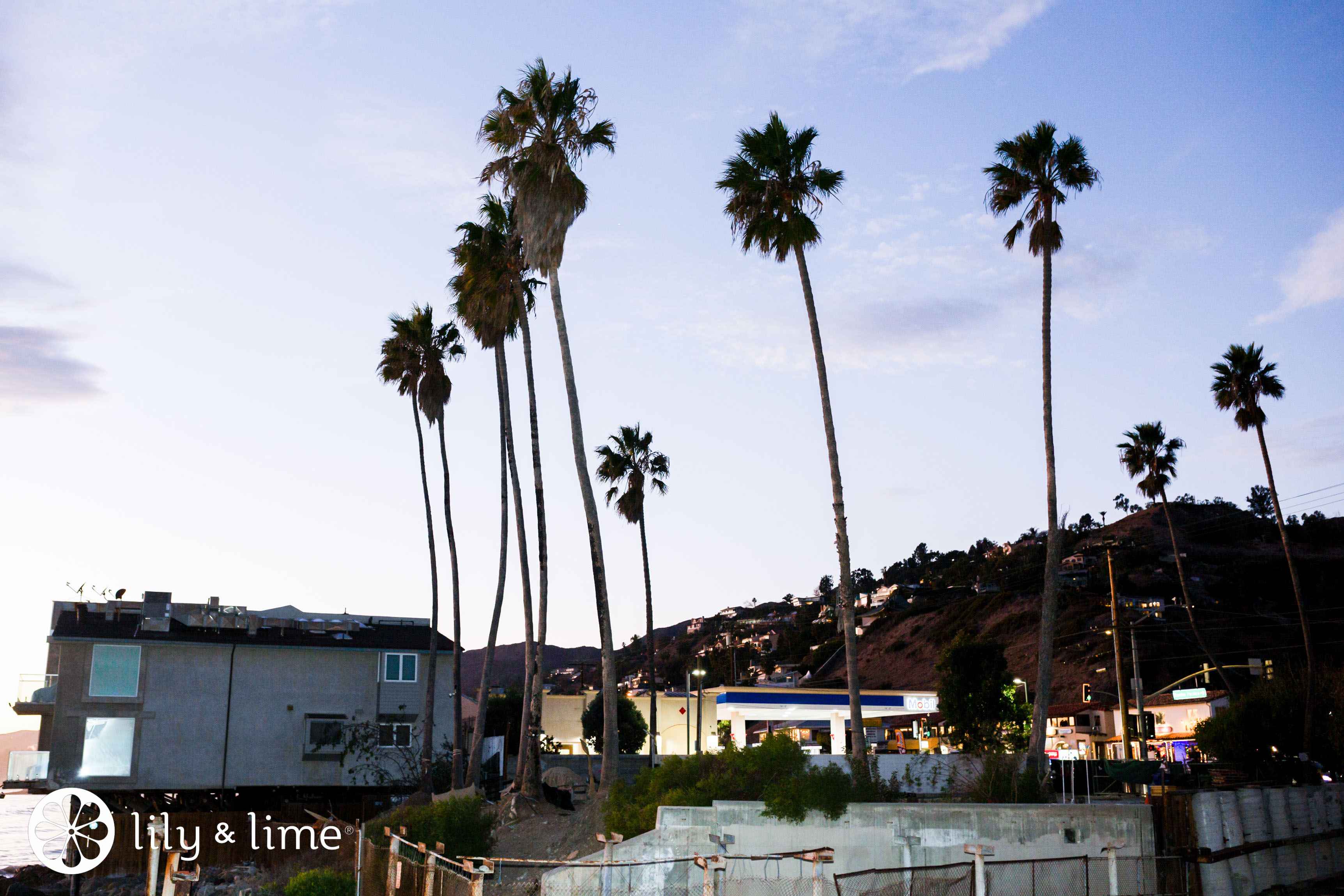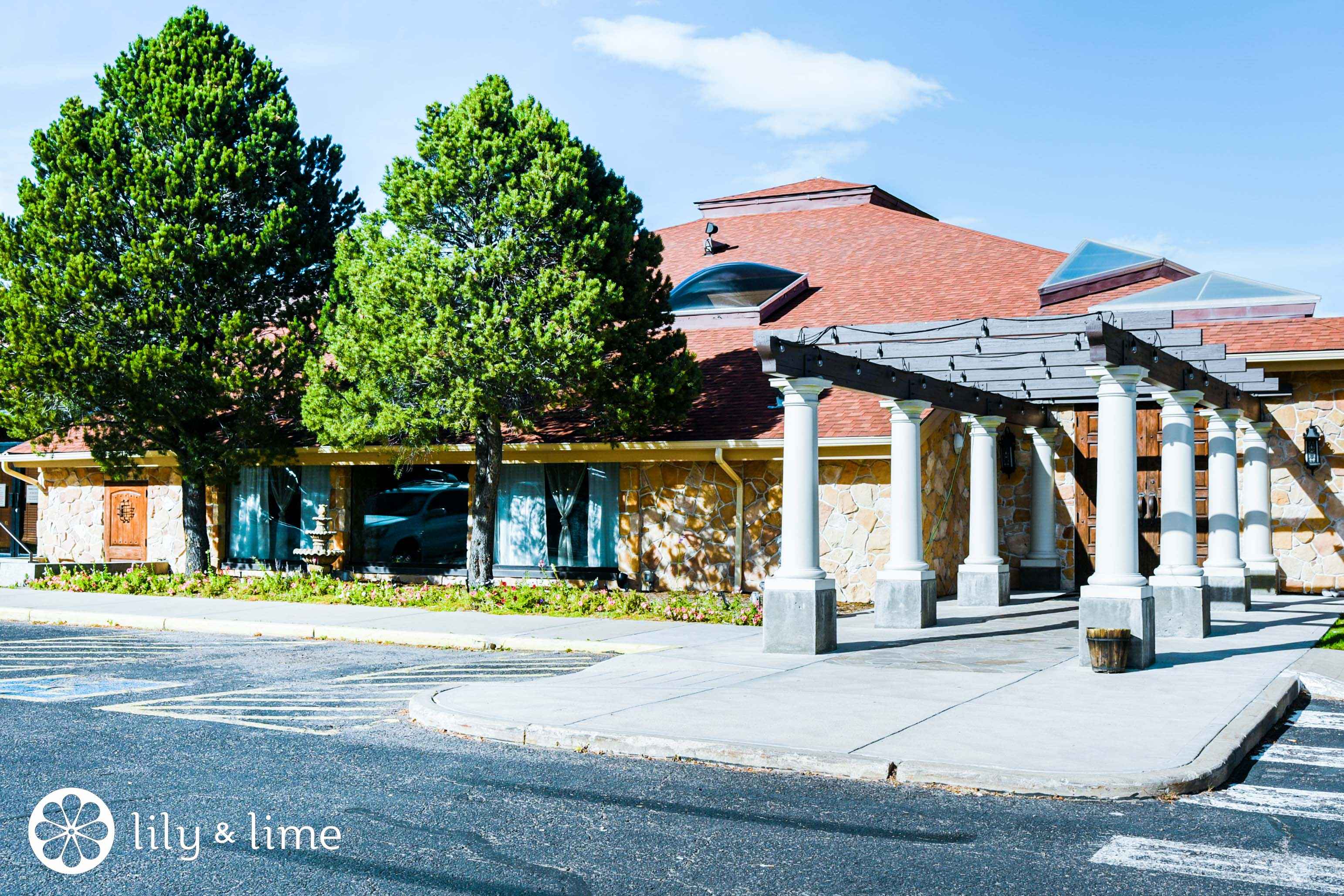 All the months of planning, scheming and anticipating lead to probably the most magical day and night of your life. The walk down the aisle felt like the most surreal moment, the music was just right as you twirled in your gorgeous ivory dress during your first dance. The food was delicious, the company divine, and your heart was soaring and you felt like you were floating through the day like a balloon of happiness. As the day blends into night and the night shimmies into a brand new day, you are suddenly married! While your wedding day might be over, the party is far from being over! Yes, we are talking honeymoons!
A honeymoon is a perfect opportunity for a newly married duo to leave the wedding and the stress of planning behind to disappear into the horizon and leave for a magical trip that you and your sweetheart will remember forever! Whether you want to leave for your honeymoon right after exiting your wedding reception, or you want to save up for it and leave around your first anniversary, there is no denying that your honeymoon is a vacation that will forever hold a special place in your heart. If you are having a summer wedding and are looking forward to a potential summer honeymoon, we have a world of options for you to take advantage of! Read on and find out more!
Historical 1889 Home in Nashville, Tennessee
One look at this place, and you don't need much convincing. Because of its music, club scene, restaurants, and shopping, Nashville has become a popular tourist destination. There are many distinct neighborhoods in Nashville, but this charming old property is located in one of the cutest: East Nashville. You're within walking distance of wonderful cuisine and cute stores, yet Broadway is only a short drive away.
'Desert Wild' in Joshua Tree, California
The Joshua Tree National Park is one of the best places to reconnect with nature and your spiritual side. The Desert Wild house is a two-bedroom, two-bathroom sanctuary near the national park and downtown. Those seeking adventure can spend their afternoons hiking or rock climbing, while those seeking a more relaxing vacation can soak in the hot tub while stargazing.
Windy Top Cottage in Granby, Connecticut
Perfectly quaint, like out of a storybook, this place is just so whimsical, it has our hearts at the first sight. Although the Windy Top Cottage is located in Connecticut, you will feel as if you have been transported to Europe the moment you enter through the doors. The house was built in 1932 in a Granby neighborhood where the Hartford elite often spends their summers. It's as charming as if Bridgerton has come to life.
The Agave Suite in Saguaro National Park, Arizona
The Agave Suite's proprietors began their Airbnb journey with the well-known Joshua Tree House and have now expanded to include Saguaro National Park. The Agave Suite features a queen bed, private bathroom, fireplace, fully equipped kitchen, and private terrace. The Posada, which houses the suite, also boasts a chef's kitchen, pool, rooftop lounge, yoga studio, and other amenities. On a honeymoon, what more could one want?
Romantic Tree House Retreat in Trion, Georgia
If relaxation is your top priority, look no further than this place! This treehouse for two is perched on the summit of a ridge among the calm Appalachian Mountains' hills and valleys, offering spectacular views of Pigeon Mountain. It has a screened-in balcony off the bedroom and a Japanese Ofuro soaking tub located on a separate relaxation platform among the trees, making it ideal for a romantic couple's stay.
Luxury Cottage with Spectacular Lake Views in Greenwood Lake, New York
The perfect position to appreciate the views from both inside and out, this mid-century modern home was designed to capture an eagle's eye perspective of the 9-mile Greenwood Lake. It's also close to Mountain Creek Ski Resort, Mt. Peter Ski & Tubing, creameries, breweries, vineyards, apple picking, and more for the adventurous couple.
Modern Shipping Container Home in Rockbridge, Ohio
This magnificent shipping container home has a gas fireplace for the winter months and an all-glass garage door leading to the rooftop patio for summer cocktails and sunbathing. Outside, you have 18.5 acres to trek and explore, or simply relax and take in the scenery. Relax in the hot tub tucked amid the trees after a long day of hiking.
Hill Country Hammock House in Round Mountain, Texas
The Hammock House is a contemporary getaway in the Hill Country, about an hour from Austin. Consider rolling hills, lush pastures, and stunning sunsets. The tranquility you feel the moment you enter the private gated ranch, the Hammock Deck just off the bedroom balcony, a unique inside shower, and an outdoor soaking tub make this remote home a one-of-a-kind experience. Designed for solitude, relaxation, and self-care. Yes, please!
Modern + Minimal Romantic Airbnb Cabin in Bovina Center, New York
This lovely location above Bovina, close to town but fully surrounded by the mountaintop thicket, provides the stage for many a snug adventure — snowshoeing and fireplace cider in the winter, hammock swaying, and pond dipping in the summer.
Niksen House in Rhododendron, Oregon
The Niksen House in Oregon, when it comes to cabins, is a winter wonderland. Aside from the evident beauty of the interior and exterior, this home is a short drive from ski resorts, where you can shred the slopes before returning home to warm up by the fire. Oh, and don't forget that if you're searching for a city environment, Portland is only an hour away.
Airstream Eco Retreat Above The Clouds in Malibu
Above the clouds, is a romantic airstream with a beautiful panoramic view of the Pacific Ocean. This eco-space is set on 12 acres of unexplored expansive wilderness and has been transformed into a big studio with two warm and inviting queen beds that can sleep four people. The airstream slide's three massive frameless glass panels open to offer a wide deck with comfy pillows and a secluded breathtaking view of the Santa Monica Mountains. There's also a lounge area with a projection screen and a standup piano collected around a fire pit.
Treehouse Place – Snohomish, Washington
This modest cottage in the woods might be perfect for you! Mt Pilchuck is bathed in light as the sun rises. Throughout the day, you may observe deer, squirrels, chipmunks, woodpeckers, and bald eagles. Take a hot bath or climb the spiral staircase to read in bed.
Tiny Owl – Gatlinburg, Tennessee
Tiny Owl is perched in the treetops of the Cherokee National Forest, overlooking a cool mountain stream. The cabin comfortably sleeps two people and has a loft with a full-size bed, sitting room, complete bath with stand-up showers, kitchen with sink, mini-fridge, stovetop, and plenty of storage.
Romantic Couples' Hide-Away – Blue Ridge, Georgia
A hot tub that appears to float in the trees, with a view of the Toccoa River and a refreshing river breeze blowing through the woodland. In the little valley below, the great Toccoa River runs by, and your private dock greets you on arrival. What could be more soothing than our unique Toccoa River Couple's Retreat?
Renovated Airstream – Dickson, Tennessee
Setter Point Farm has a completely renovated 31′ 1980 Airstream Excella located within 45 minutes from Nashville on 40 park-like acres. Enjoy the solar outdoor shower or the interior subway tile shower, as well as the king-size bed and fire-pit area in the front! All-in-one relaxation, rejuvenation, and adventure!
Casa Artista – Wimberley, Texas
On twenty-five breathtakingly magnificent acres, this unique artist hideaway is located majestically on the highest point in the county. The infinity swimming pool, hot tub, and several decks with outdoor seating areas provide 360-degree breathtaking views. The nighttime sunsets and sunrises are very breathtaking.
Whisper Rock Ranch
Joshua Tree is a lovely romantic destination with its magical, surreal landscape. And Whisper Rock Ranch, right near the national park, is the ideal romantic retreat. This romantic Airbnb hideaway offers privacy because you'll be the only residence on the property, which is surrounded by 20 acres of stunning desert off-the-grid. Thanks to the huge wall-to-wall windows, guests may enjoy 360-degree views of nature from the wraparound deck or even from their beds. Take a bath in the warm jacuzzi, relax in the sauna, or gaze into the night sky with the telescope.
Lake Cottage at Meemo's Farm
At Meemo's Farm's lake house, there's romance both inside and out. With a river rock shower and a large tub, the washroom feels like a spa. Then there's the fact that you have not just an interior but also an outdoor fireplace where you can curl up and gaze out at the lake. Another location that couples will undoubtedly enjoy? On the patio, there is a private hot tub.
Live Oak Treehouse at HoneyTree Farm
The bright and airy Live Oak Treehouse, perched above the woods in the Texas Hill Country, conveys the charm in full force, right down to the smallest details. Curl up in the cozy book nook, stretch out on the deck in the hammock, or unwind in the hot tub on the patio beneath the home with your special someone. If you can drag yourself away from your love nest, some wine tastings around town will keep the romance alive. After all, you'll have more than enough wineries to select from because the area is in the center of the state's wine country. Consider taking a day excursion down to a swimming hole like Jacob's Well if you're there in the summer.
The Ledge at Lost Cavern
The Ledge is situated in the heart of lush forestland, which is why it features all-glass walls to take in the scenery. Caves and frequent waterfalls are strewn over the 24-acre property, making it feel even more like an exotic getaway for two. This is the place to go for a romantic break with a mid-century, outdoorsy touch. The quirky interior has bold wallpaper, a gorgeous fireplace, and unique couches. A covered porch with a huge hot tub and a fire pit is located behind the cabin. If you're searching for something to do, crack open a bottle of wine and play one of the board games in the living room, or go exploring along the Hocking Hills State Park.
Le Petite Bijou
Lake lovers will fall in love with Le Petite Bijou, a lovely, romantic retreat on Lake Pend Oreille's shoreline. If you want to venture out on the water, the house comes with a boat dock and a motorboat that you can rent. If you don't want to, no problem; just relax on the dock in the sunshine. You can relax on the cool bunkhouse porch swinging daybed and take in the lake views if you'd rather stay on land. Another unexpected spot where you can still enjoy lake views. From the lofted area's bed, it is perfectly positioned to take advantage of the wonderful views. You'll enjoy complete seclusion from up there, as the entire 4.5-acre property will be yours and your guests.
Charleston Cottage, South Carolina
The romanticism at this lovely, recently refurbished home that could easily be a set from The Notebook is defined by the marsh front. The residence includes a gourmet kitchen, outdoor dining, two hammocks by the marsh, and a fire pit, making it ideal for romantic days and nights in. You'll have access to a golf cart to drive around the property, and you'll be near King Street, the beach, and some of Charleston's greatest restaurants and shopping if you do decide to venture out.
Glass Cabin in South Bloomingville, Ohio
This mid-century modern cabin stands on a ledge with a view of a creek with seasonal waterfalls and is surrounded by 24 acres of forest with more waterfalls and caves to explore. The house itself is rustic and magnificent, with heated floors, indoor and outdoor fires, a hot tub, floor-to-ceiling windows, and lots of board games if it's too cold to go outside.
Hicksville Pines Bud & Breakfast in Idyllwild-Pine Cove, California
You could travel to a remote cottage in the woods and toast marshmallows by the fire, or you could journey back in time to a time when romance was defined by heart-shaped tubs, mirrored ceilings, and the sloshing of a waterbed. This "Honeymoon Suite" at the Hicksville Pines Bud & Breakfast includes everything of that, plus the extra bonus of a shag carpet. You can meet other "honeymooners" in the 24-hour fun room, which has arcade games, ping pong, darts, shuffleboard, a jukebox, and an outdoor area with a hot tub and bonfire.
Castle-esque guest house in Idledale, Colorado
Come for a performance at the famed Red Rocks Amphitheater, but stay for the breathtaking views of Bear Creek, surrounding hiking trails, convenience to shopping and restaurants, and the fact that you'll feel like the king/queen of the mountain. This studio-style guest house stands atop a mountain with 360-degree views, a fire pit with comfortable seating, a hot tub suitable for sunset relaxation, private lounging areas, a horseshoe pit, and a resident dog. But, truly, those panoramas!
Magee Homestead in Saratoga, Wyoming
Magee Homestead is a fantastic American west playground for adults only, complete with plains, creeks, rivers, and mountains. Riding a horse and channeling your inner cowboy, bathing in the grotto, or taking a guided ranger tour are all options. This all-inclusive resort is located on the award-winning 30,000-acre Brush Creek Ranch, a functioning cattle ranch that offers a plethora of activities for couples.
Castle Hot Springs in Arizona
The Castle Hot Springs resort and spa has entertained presidents, celebrities, and romance-seeking couples just like you for almost a century. It's tucked against the Bradshaw Mountains only 50 miles west of Phoenix, and it's a lovely romantic backdrop with rows of tall palm trees that have weathered the test of time. Sky view cabins, spring bungalows, and The Historic Cottage, where the Vanderbilts, Rockefellers, and Roosevelts are among the elegant accommodations. Dips in mineral-rich geothermal waters and indulgence in nature-based activities and wellness programming will leave you feeling better than when you arrived.
Summer weddings have a festive allure to them that not any other season can compete with. The flowers are in full bloom, the grass is greener and you get to have your dream outdoor wedding silhouette against the sunny blue skies! There is an infectious energy to summer which is trademarked to the season and a summer wedding does full justice to that. And is there anything more magical than having your summer wedding and getting to run away with your lover for a mind-blowing summer honeymoon right after? Not really! We hope our repository of summer honeymoon destinations will help you plan your summer escapade in the most amazing way and daydream about it as you plan for your dream wedding!