Coffee-Inspired Ideas For Your Fall Wedding
September, 6 2022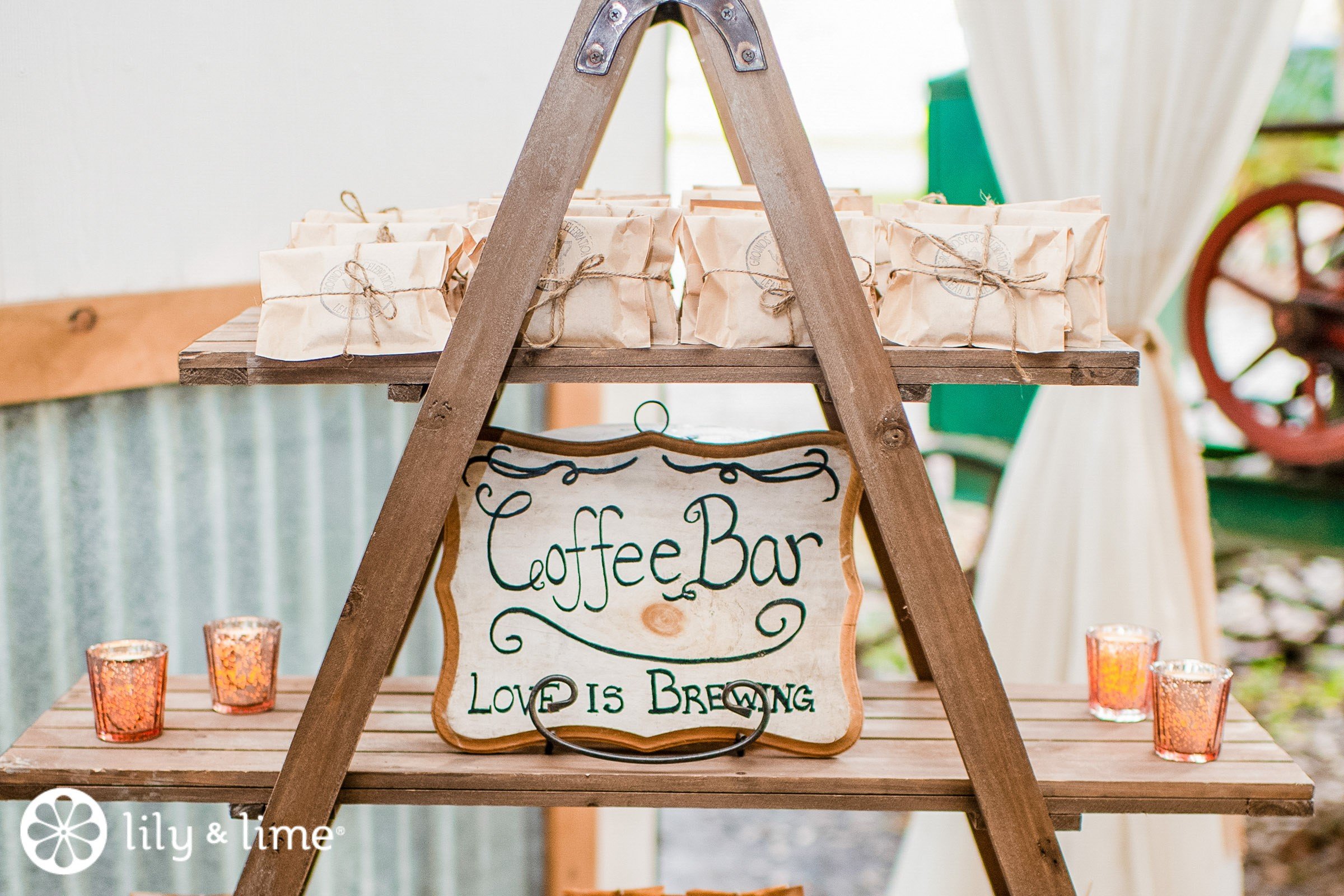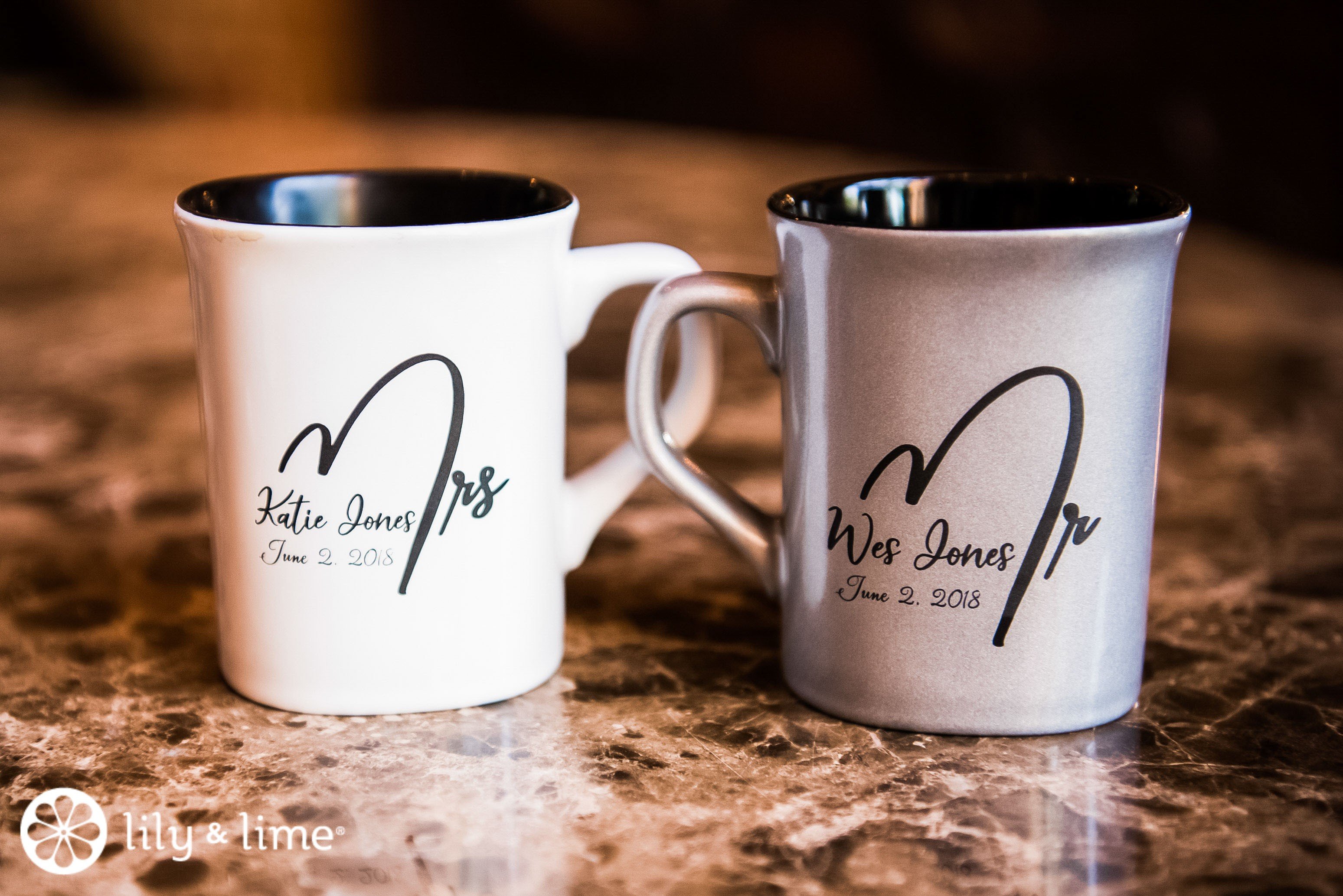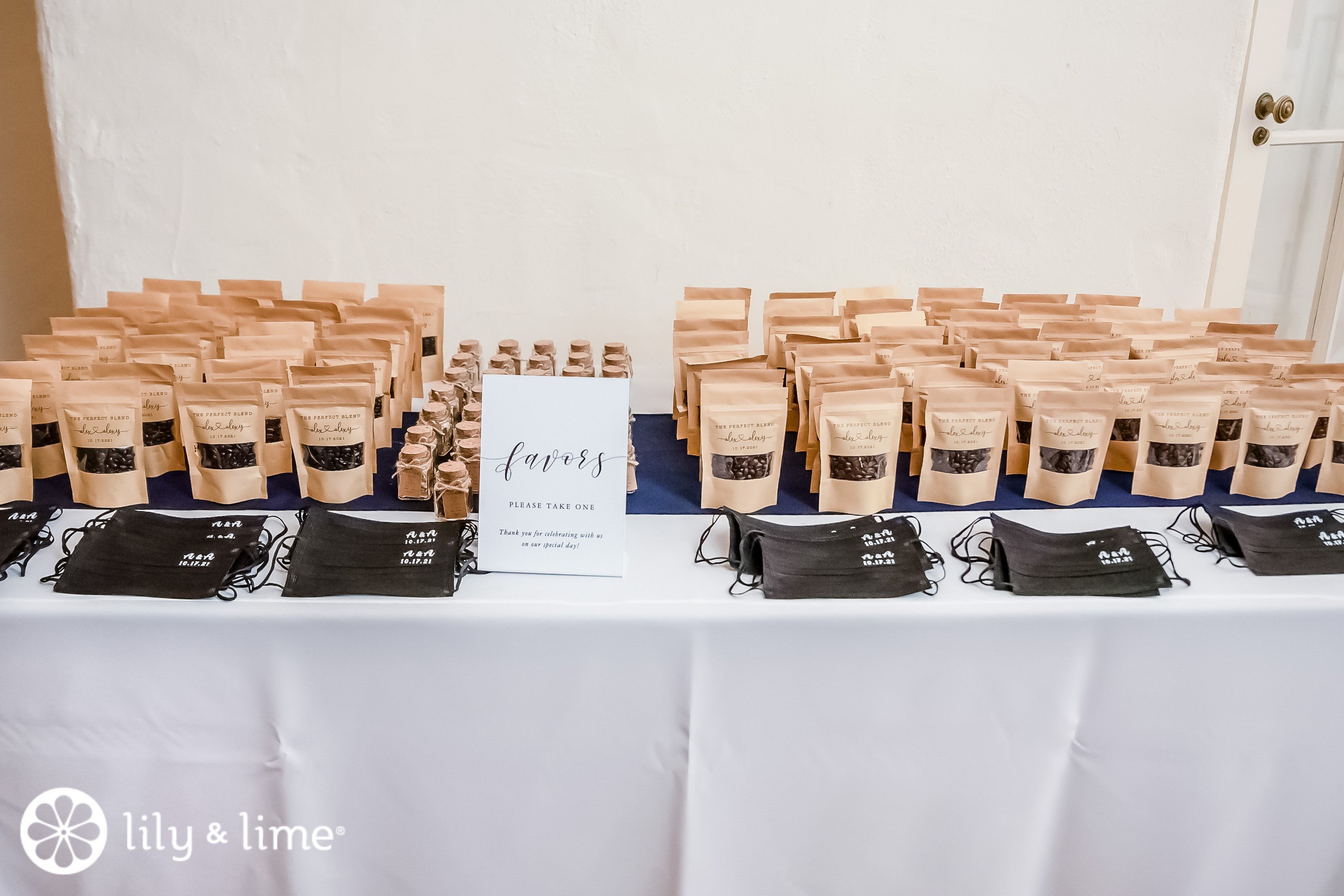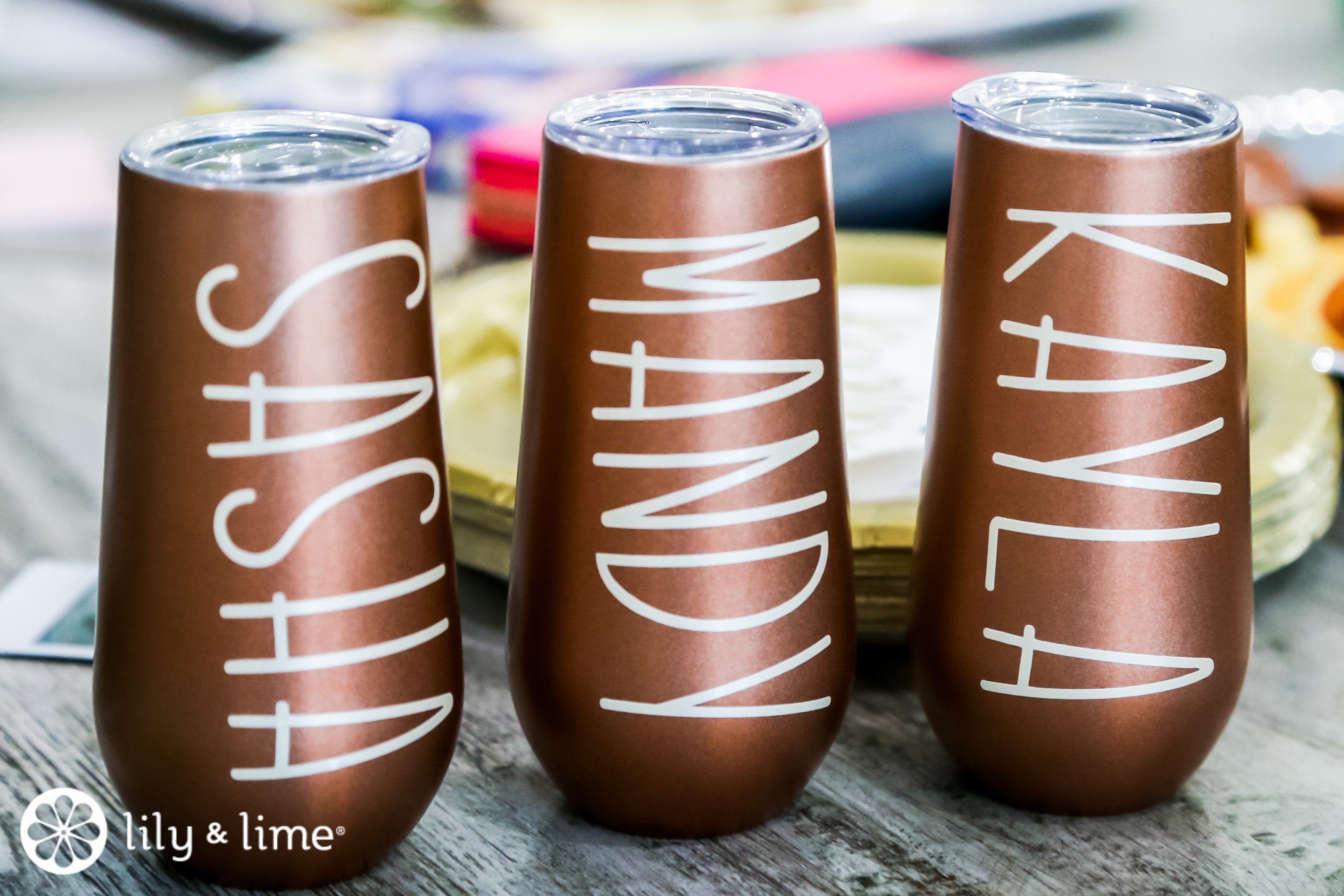 Indeed, coffee has always been the most popular beverage across the world. We mean, what's there not to like about coffee? The taste, the aroma, and endless nostalgia give rise to the entire experience of sipping coffee. There are so many coffee lovers out there that makes us realize that this is indeed one of the most coveted drinks in the world. Whether the smell of freshly brewed cappuccino takes you to the narrow lanes of Paris or the scent of a warm cup of latte takes you back to that old-world coffee shop where you met the love of your life for the first time, the reason behind the popularity of this beverage lies in the fact that it's fondness is pretty universal. Did you meet your soon-to-be spouse at a coffee shop for the first time? Are you and your would-be life partner serious about your shared love for coffee? Why not introduce a coffee wedding theme to showcase this shared couple's personality? After all, your wedding would be the perfect time to share your love for each other with something you both love with equal enthusiasm. Caffeine-themed weddings have gained popularity in recent times as more and more couples are showing their love for java through incredible coffee-themed wedding details.
According to recently found statistics, Americans are known for drinking 102 billion cups of coffee annually! So it only makes sense for couples to bring coffee-themed wedding ideas to life, especially those who love freshly brewed java in the mornings, afternoons, evenings, and even before bedtime! So if you and your partner smell, breathe, and dream about coffee, you might consider celebrating your wedding with coffee-themed ideas and details. In this article, we will talk about ways to include coffee in big day details- from serving it creatively at your reception to using coffee beans as wedding décor to using creative wedding signs that feature coffee puns, so that you can pick and choose whatever makes sense for your big day.
Coffee-themed wedding details and ideas:

Coffee-colored wedding invites

Sending out voguish wedding invites is the ultimate way to introduce everyone to the wedding's unique theme. For your coffee-themed wedding, experiment with quirky phrases like 'love is brewing' or 'the perfect blend.' Coffee-themed wedding invitations featuring coffee beans, kraft paper, and rustic wood background can be a great start. The one-of-a-kind coffee-themed wedding invite suite can feature the word "love" formed from coffee beans, as well as "brewing" in a fancy script font. It can also have a rustic wood grain background with an old-world European feel that can be hidden behind the kraft paper. This coffee-themed invitation has a rustic old-world European cafe feel to it and can be very whimsical and is ideal for coffee lovers and creates a unique and fun wedding theme. This invitation can also feature various shades of brown, tan, and beige with touches of greenery green. The customization depends completely on you.
Brown groom suiting

While brown may not be the first color that comes to mind when it comes to wedding attire, a brown groom suit can be the ultimate suiting for your groom and his groomsmen. It can be stunning examples of how brown wedding suits can be a game-changer for creating a killer groom and groomsmen outdoor wedding look! Brown isn't a color we typically associate with weddings, and the prospect of a brown color scheme may not excite you. However, this natural tone works beautifully for a coffee-themed reception, in a rural setting and can be an excellent choice for the groom's attire. You can take a look at some stylish groom suits that are appropriate for the occasion. Choose a three-piece tweed and pair it with a crisp white shirt and a more modern tie for the look of a true country gentleman. This is the epitome of country elegance! Coordinate the tie's color with the bride's flowers and bridesmaid dresses.
Coffee bar ideas

Just like setting up reception waffle bars or food trucks for snacks, your guests will appreciate a cozy reception coffee station after a night of dancing and entertainment. Many couples serve a late-night snack to keep guests on the dance floor, but having a coffee and espresso bar at your reception or after-party is also a great idea! Create your wedding coffee bar for your reception, regardless of the season. For an early fall wedding, it can be espresso and cold brew, or various warming-up types of coffee. Decorate the bar in the style and theme of your wedding – rustic, modern, minimalist, or vintage, by adding details and décor to the reception coffee station. A coffee shop should always have blooms and greenery, cool cups and beautiful tanks, and glass bowls for sweets. Mark your wedding coffee bar with a large sign or marquee lights to double it up as a reception photo booth. Everyone takes their coffee on their way. Allow your guests to choose how they want their caffeine or decaf by setting up a coffee bar with everything from syrups to milk. Ask your favorite coffee shop to cater your event if you and your fiancé have one. Hire your favorite coffee shop's catering cart service to work your wedding. Extra brownie points if they bring a sample of their café to your event. Create a one-of-a-kind wedding décor moment with a coffee stand. Offering coffee from your first date location is a unique way to incorporate your love story into your wedding day. That's why it's a good idea to request a coffee station from your favorite coffee shop to your reception as an additional trip down memory lane. For instance, sometimes all you need to warm up your reception is a cozy coffee bar with a large chalkboard sign, sweets, mugs, milk in bottles, and cute cups. Or how about a vintage wedding coffee bar with mugs, sweets, tanks, and kettles, as well as a lace tablecloth and a large clock?
Coffee wedding favors

Coffee-themed wedding favors come in a variety of forms, including iced coffee bottles, coffee beans in packages with personalized tags and stickers, coffee beans in chocolate in packs, coffee-infused sweets, and personalized coffee mugs. Caffeinated wedding favors featuring self-serve iced coffee bottles which can be personalized with fun labels that read "Love Is Brewing" can also be given to your guests. Give fabulous wedding favors in the form of coffee packages to guests to leave them with a flavorful memory of your special day. You can also sometimes not only choose from several coffee varieties, but you can also request a customized hand-stamp to decorate the quaint packaging! Coffee wedding favors can be handed out in personalized foil packs that are so convenient and adorable to place on a plate or stack near the entrance. Then there are the personalized wedding coffee containers that we all adore. Coffee mugs make excellent favors, particularly for a cool or cold-weather wedding. Mugs are especially popular at Christmas and Alpine events, where they are sometimes accompanied by delectable chocolate-dipped coffee spoons, chocolate kisses, small packets of chocolate-covered espresso beans, or personalized coffee or cocoa packs. You can go for personalized coffee mugs for a quick shot after the ceremony or for a coffee-loving couple, coffee cups with coffee beans and tags inside make excellent wedding favors. If you are fond of DIY wedding favor ideas, coffee beans in paper packages with tags also make excellent budget-friendly wedding options for coffee lovers.
Coffee-themed wedding cakes

Make a treat for your party with a coffee-themed wedding cake recipe that includes java as a secret ingredient! The after-dinner reception cake has never tasted so good! A coffee-flavored wedding cake will surprise your guests! A delicious coffee wedding cake is amazing; for a refined taste, top it with citrus slices and sea salt. You could also make a coffee-themed wedding cake out of buttercream with edible coffee beans and coffee mugs on top. For instance, if you are looking to sweeten the day with the perfect wedding cake that is infused with coffee, you can go for a spiced cake with sweet praline filling and coffee buttercream to complement and round out the flavors. It will recreate one of the best feelings of coffee flavors all in one. If one of your favorite things about going on a date is snuggling up at your favorite coffee shop and ordering an indulgent latte, this scrumptious late fall wedding cake choice will be the perfect pick. It combines the taste of a spiced hazelnut latte on a snowy day, and it's perfect with a cup of coffee at the end of a fall wedding surrounded by friends and family.
Intimate coffee shop wedding venue

Simple and intimate weddings are wonderful because they allow you to be with your closest loved ones. Coffee is something that many couples enjoy, and coffee shops can be fantastic non-traditional wedding venues! As tables and chairs are normally available on-site, your late-night coffee bar will be a great wedding venue choice, and many coffee shop wedding venues have a modern and industrial aesthetic. A roastery transformed warehouse, exposed beams, wood floors, soft lighting, and plenty of brick can make it an appealing space for engaged couples looking for a one-of-a-kind wedding venue. Apart from the cozy atmosphere, the intimate wedding space appeals to those seeking a more casual venue as well as those seeking coffee service. You can also look up if you are looking for a non-traditional wedding venue in a city. Rooftop cafes allow you and your guests to dine and dance outside, and the venue's height allows everyone to enjoy wedding venues with incredible views.
Coffee-based signature drinks

Coffee cocktails are having a moment right now! On Instagram, it seems like every other post features an espresso martini or an iced coffee with a kick. These coffee-themed wedding cocktails can taste chocolatey, nutty, fruity, or floral depending on the coffee you use. During cocktail hour, pass around small coffee mugs for a pre-party pick-me-up. Many couples choose to serve a late-night snack to keep revelers on the dance floor, but another great option is having a coffee and espresso bar at your reception or after-party! Coffee and Kahlua shots are a match made in heaven and an amazing holiday drink idea for a cold-weather wedding. They also make the ultimate dessert cocktail that will get guests' energy up and ready for more dancing after dinner. You can make these reception shooters with a sprinkled rim and serve them with cookies.
Coffee wedding signs

We love an awesome wedding sign idea whenever we see it! Tie it all together with a sign or coffee menu to let guests know what's on offer. To attract guests to your coffee station in a brilliant coffee wedding-themed way, hang a sign that says "Something Old, Something New, Something Borrowed, Something Brewed." A charming chalkboard sign with your favorite quote and hand calligraphy can complete the coffee shop look.
Coffee time with bridesmaids and groomsmen

Caffeine is a must-have in the getting-ready suite for most brides and bridesmaids. If you agree, make custom coffee cups for your bridal gang and distribute them on the morning of the wedding. These coffee mugs can also double up as meaningful keepsakes. Before the wedding ceremony, serve coffee in the bridal suite in addition to mimosas and champagne. Since makeup artists and hairstylists typically need to start early to ensure that all of the bridesmaids and the bride herself are ready on time, a cup of joe will certainly help alleviate the inconveniences of early-morning call times.
Coffee bean in wedding details

Do you have a favorite coffee? Serve it to your wedding guests during dessert hour, or give each guest their bag to take home. Decorating a custom pouch of beans is the ideal opportunity to incorporate one of those coffee puns like "We appreciate Bean coming to celebrate with us!" Many couples display escort cards in trays filled with pebbles, sand, flowers, and other decorations. If you enjoy coffee or even just the smell of coffee, consider putting coffee beans in a tray to make an eye-catching escort card display! If you and your loved one drink the same type of coffee every morning, or if you want to share one of the local favorites at your destination wedding, including a bag of coffee beans in wedding welcome bags is a great gift for guests to enjoy long after the wedding day.
Coffee can centerpieces

Antique coffee cans make excellent centerpieces for a rustic wedding or an outdoor bridal shower! Add some of your favorite blooms for a lovely arrangement with a touch of nostalgia.
Mobile coffee trailer at reception

Consider hiring a mobile coffee cart, trailer, or truck to serve your favorite coffee drinks to loved ones during the cocktail hour or reception if your wedding venue allows for outside catering or food trucks. This is also a great way to keep your guests energized all morning if you are having a brunch wedding!
Creative caffeine-inspired wedding hashtags

Creating a cute or clever wedding hashtag has to be one of the most enjoyable aspects of wedding planning. Wedding hashtags aren't exactly new, but there's a reason why they have remained popular over the years. Unless you have a completely unplugged ceremony and reception, your guests will most likely post photos to Instagram during or after the wedding. A customized hashtag is a quick and simple way to collect all of those wonderful memories. There are many popular coffee hashtags for weddings to help you connect with other coffee lovers. These hashtags are relevant and trendy like #CoffeeLovers, #CoffeeLove, or #CoffeeIsAlwaysAGoodIdea. Feel free to switch it up and use different and unique hashtags.
Honeymoon destination for exploring coffee cultures

Do you and your sweetheart enjoy coffee and consider it your passion? Then we know where you should go on your honeymoon to load up on the best java around the world. For instance, you can head to Melbourne as it may be more difficult to find a bad cup of coffee may be more difficult than a good one. Melbourne is the world capital of hipster brews in terms of third-wave coffee ventures. A honeymoon in Seattle can also be great for coffee lovers as the city gave birth to the modern coffee empire, Starbucks. Seattle is also one of the best domestic destinations for independent coffee shops. Honeymoon destinations with cafe culture have been an integral part of Vienna's vibe since the 1600s. And some of the city's remaining coffee shops are as ornately decorated as the ones from the past. Also, Turkish coffee is a way of life in Istanbul, and coffee enthusiasts will want to partake. It's not uncommon to sip a cup of tea and sit for hours, chatting and taking in the sights of the ancient city.
Coffee wedding details and ideas can be translated to make your wedding day more personalized and fun. All it needs is a dash of creativity! Coffee-themed wedding details can be something as subtle as using coffee wedding favors which can be handed out to your guests in all seasons to going for something as bold as hosting the wedding day at a coffee shop as a testament to your love for coffee. It is all about tying the unique wedding theme together for an incredible celebration that screams your love for this classic beverage. Coffee-themed wedding ideas are perfect for couples who share a mutual love for coffee or someone who is looking to serve this special beverage at their wedding. Whether you went to a cozy cafe on your first date or shared some of the fondest memories of sharing coffee while cozying up together, your big day celebration cannot be completed with incredible coffee wedding themes that offer a personal nod to your relationship.
The smell of coffee instantly takes us to a world of wood paneling, upholstered seats, vintage decanters, and delicate china cups. There are so many ways to share your passion for coffee with your guests in a meaningful way. From setting up reception coffee stations as a subtle nod and glimpse into your daily life you share with your partner to introducing Kahlúa shots infused signature reception drinks or coffee-flavor desserts, there can be an endless amount of iterations and translations of coffee reception ideas. The best part about this popular beverage is it can be served at any point of your wedding event. Whether you want to kick off a morning wedding ceremony with cups of fresh brew or send everyone home with decaf or hand out warm cups of latte during your fall ceremony, serving coffee at your wedding is all about creating a memorable experience.