Gorgeous Spring Centerpiece Ideas
April, 14 2023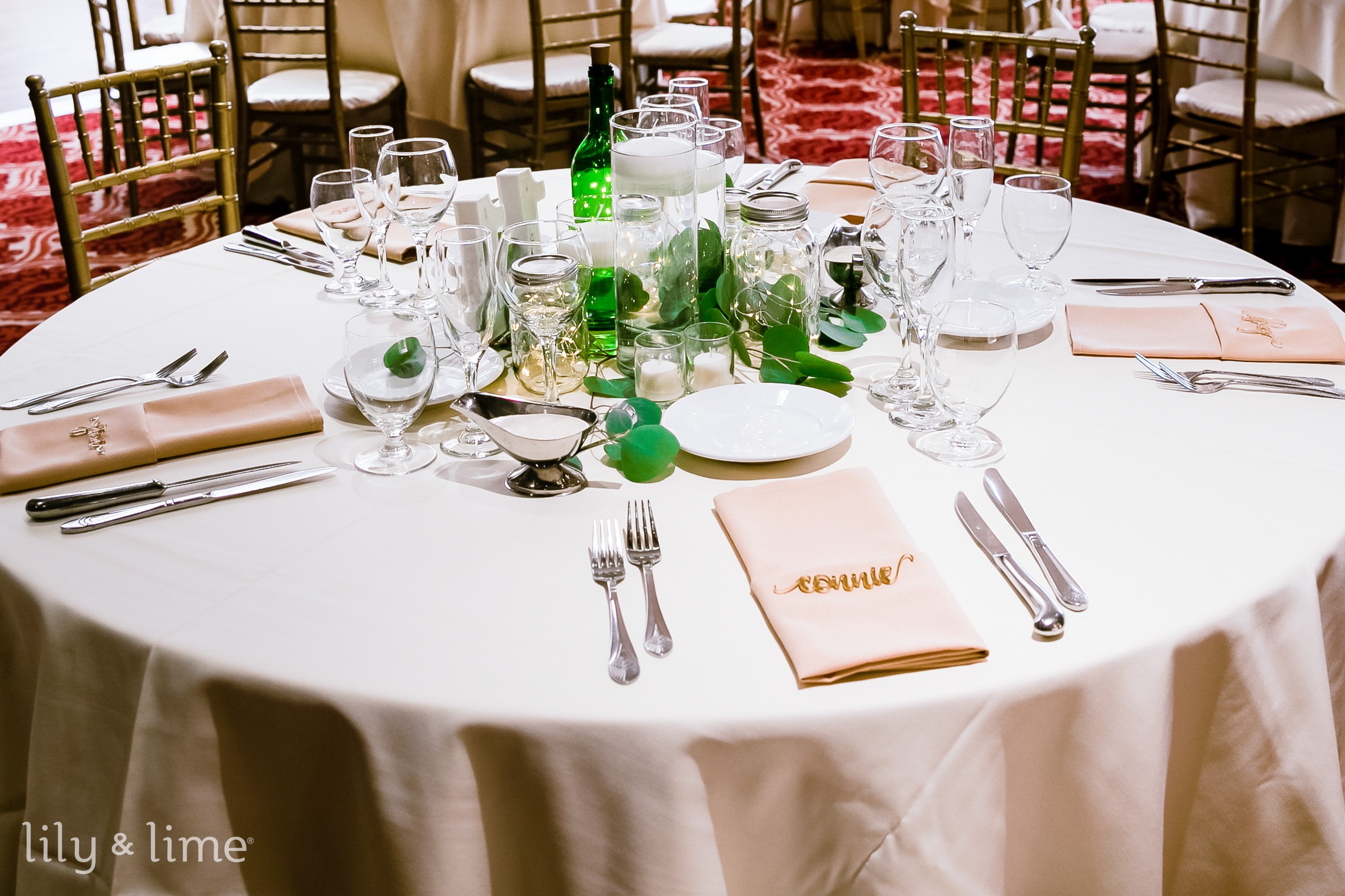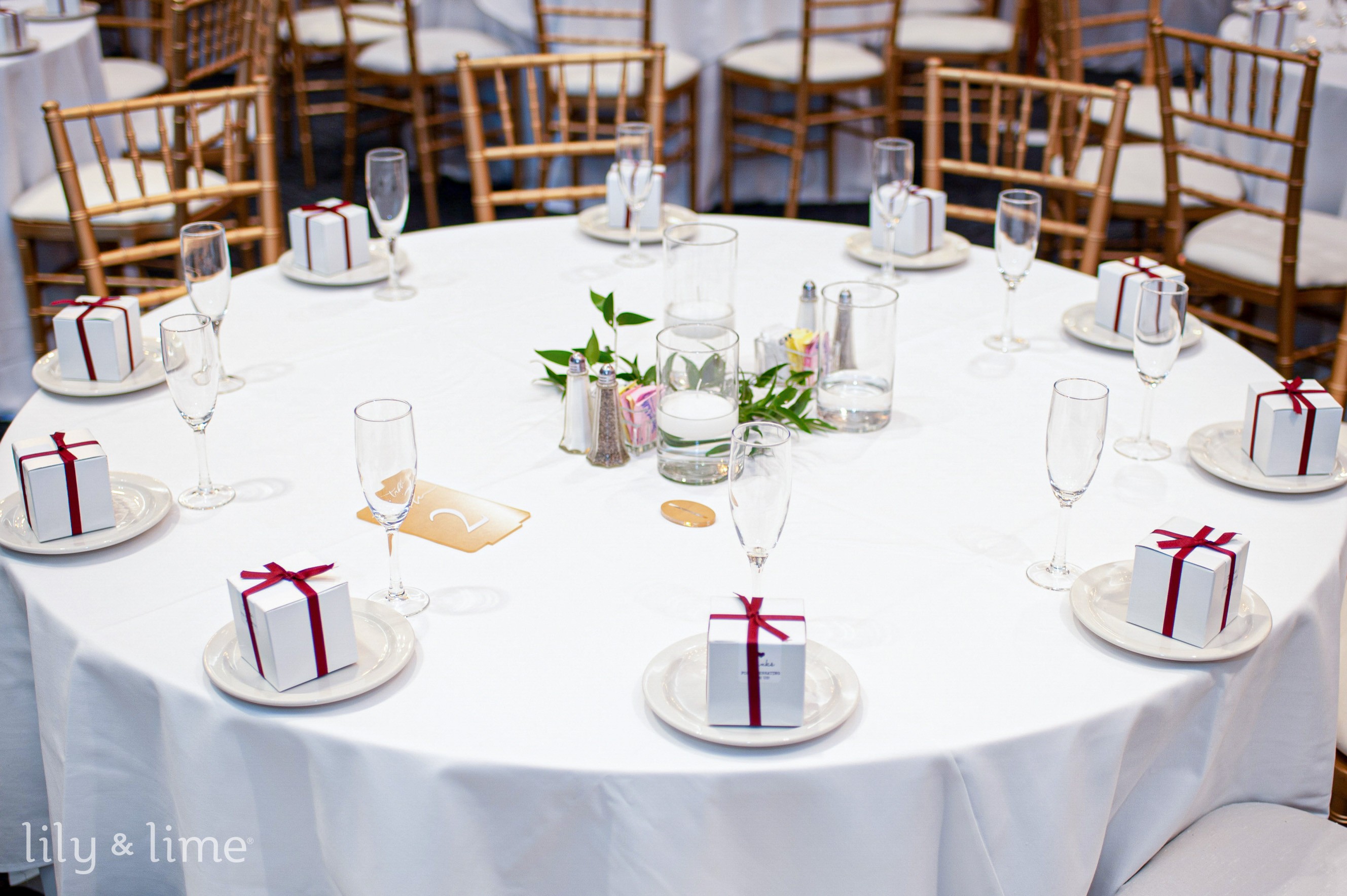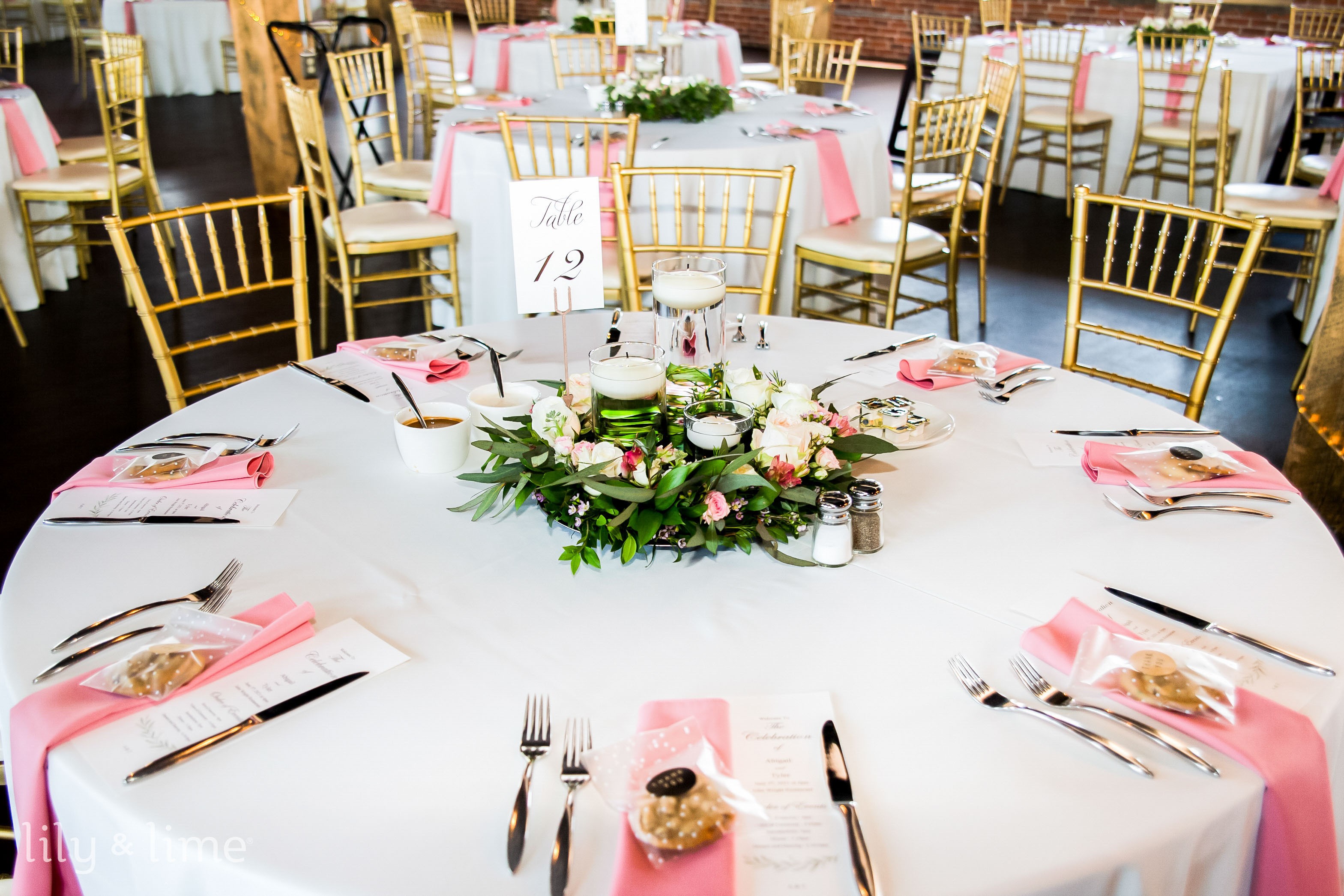 Spring is undeniably the best time to tie the knot. To be honest, we pretty much love all of the seasons and enjoy weddings in every season, but there's something exceptionally special about spring weddings. We simply love the freshness in the air and the bright wedding decor ideas during the season. To us, spring always feels like the season of love, instead of the month of February. If you're one of the lucky ones who are tying the knot with your life partner during spring, then this blog is just for you. For you, and the spring brides and grooms, we have a collection of amazing, stunning, and gorgeous spring centerpiece ideas for your wedding. Most of these ideas are simple, easy to make, and affordable for any budget and any wedding. We will also throw in a few ideas for execution along with the centerpiece ideas for you!
The Minimalist Centerpiece
A great way to add the charms of spring-inspired wedding details is to use a cute and minimal centerpiece. When we say a minimal centerpiece, what we mean is one or two stems of beautiful flowers in a cutesy vase! The reason why we love this idea for your wedding is that it will work for just about any kind of wedding and any setting! The thing about minimal wedding centerpieces is that they not only add a breath of fresh color to your wedding setting but also work for a grand or a minimal celebration of love. Now that you know why we love these so much, let's talk about some amazing ideas, shall we? Well, the first way to add some amazing details to your wedding dinner tables is to use two colors of bloom. So, all you need to do is pick a type of flower for your wedding and then pick two colors that you'd like the flower in. For color recommendations, we suggest using white, if you're confused, or using a shade from your wedding color scheme. This way the blooms will look like a part of the bigger picture of your wedding. Once you have the flower and the colors picked out, you can choose a cute, minimal vase and place one or two stems of the flowers you've chosen. Now, once you have that, you can use the colors on alternating tables, this will make your entire wedding's dinner setting look colorful. However, you can also choose a single color for all the minimal centerpieces. That said, in our opinion, smaller vases will work better for this wedding idea. However, sleek and long vases can also work just as well for your wedding. Another amazing reason why we love these centerpieces is that you will not need a florist to design these. All you'd need are the vases and you can do it yourself!
Pair Succulents with Blooms
When it comes to coming up with an idea that is pretty, and injects some color into your wedding then to us, using succulents and flowers together is the perfect centerpiece idea. Well, the reason why we love succulents and blooms for your wedding is that it adds greenery and colors to your wedding without making it too difficult for you, because we know, considering and choosing a wedding centerpiece can be a daunting task, especially if you're worried if the chosen centerpieces will make sense considering your wedding theme. With succulents and floral additions, you do not have to worry about that. These are minimal and colorful, which makes them perfect for any wedding setting. You can choose any succulent that you like and add a few blooms to it or around it for a pretty wedding decor. Another great idea that will work amazingly well with succulents is to use two or three big flowers and tie them together, and then put them in a vase! Another cute way of adding some lovely details to your wedding decor is to have a rectangular planter and add some pretty spring flowers for your wedding along with colorful succulents. Although we love pretty much every idea, to us, a wooden planter or a ceramic one sounds amazing because it adds a touch of finesse to your wedding. Additionally, we think these planters would look amazing in your wedding photos. To make all of your wedding details look synchronized, you can also give your flower girl an arrangement with succulents and some floral details!
Make it even better
If you love succulents and love the idea of them being a great spring centerpiece, then how about using succulents only? Lose the blooms, and just add succulents as your wedding centerpieces. To make it even better, you can also use mini succulents as your escort cards. You can add cutesy, small flags or glitter-edged sheets of paper that you stick to the small succulents for your wedding guest's name. Another way to marry the different aspects of your wedding to make it look alike is to use succulents as wedding favors for your guests. You can also leave a note on the escort card that these too are wedding favors if that's your intention.
Colorful Pebble and Greenery Centerpieces
If you're in the mood to DIY your wedding centerpieces, then how about choosing a colorful option for your celebration? What we have in mind is to use a cute basket of colorful pebbles. For this idea, all you'd need are some small pebbles and some paint. Paint each of the pebbles, let them dry, and then put them in a basket, this will be a part of your wedding centerpieces. If you're in the mood for some playfulness, you can also paint some cute and goofy faces on the pebbles, this will help you have some fun with this DIY detail for your wedding. This works well for a wedding especially if you have a round-table wedding dinner arrangement. Every table can have its own centerpiece, and the colors can be the same, different, or multi-colored, depending on what you'd love for your wedding. These colorful pebbles can be placed in a wicker basket, and to make the centerpiece complete you can add some baby's breath and poppies along with some greenery. You can choose to paint all the pebbles in the same color, have them in a few different colors, or just experiment with colors. Then you can either decide that every table has different colors, the same colors or just add multi-colors. This DIY idea for your wedding can be even more fun if you make it a fun activity for your bridal shower with your pretty bridesmaids.
Flowers, Greenery and Candles!
Spring weddings are noted for the pretty colors they bring to your celebration! And this idea will give you just that! This idea is yet another idea that can be DIY-ed or you could have these decor ideas created in no time. Although there are many ways of adding floral details to greenery and candles, we have a cute, and easy idea, something that even those who are not great with crafts can make without much help. So, the idea is that you add a greenery table runner to your tables, and to these tables, add a woven garland of flowers along with electric tea lights or candles! This will help you not only add some luminous details but also add a gorgeous wedding centerpiece. If you're looking for a grand wedding centerpiece idea, then you can also use vintage or delicate candelabra for your wedding. And you can use tapered candles, along with looped woven flowers or greenery runners! To add some extra charms to your wedding you can also throw in some crystals. Another way to create a lovely centerpiece with these elements can be to use a greenery runner, and then you can add a cluster of uneven pillar candles with floral decor around the cluster. If you're looking to add more details to make the candles look the part of your beautiful spring wedding, then you can also dip the candles in colors close to your wedding theme colors. Also, you can swap out the cluster of candles and add candelabra to the wedding decor!
Lanterns and Flowers (or Candles!)
If you loved the previous idea, you'll fall in love with this one for sure! The next idea for your wedding is to use lanterns as your wedding's centerpiece! The color of your centerpiece can depend on the theme of your wedding. For example, if you have a classic theme that uses black and white, the black or white lanterns will be a great addition, or if your wedding theme utilizes pastel colors, then you can use lanterns painted in pastel colors, or you can also use bronze lanterns for a vintage wedding theme. The reason why we went into the kind of lanterns to use was to help you make an informed choice when you choose a lantern if you choose to use this idea. Now that that is out of the way, the easiest way to make a lovely spring centerpiece is to use an electric candle in the center of the lantern and add bright-colored flowers with greenery for your wedding centerpieces. And if you're not in the mood for candles as your wedding centerpiece, then how about simply using greenery and floral details for your centerpiece? All you need to do is fill lanterns with greenery and flowers. This will make your centerpiece look perfect. For us, a spring wedding usually goes with bright flowers, but if you're looking for something in a softer and more neutral style for your wedding, then you can use white or peach flowers for your spring centerpiece.
Filler Flower Centerpieces!
As we have mentioned earlier, one of the most amazing parts of choosing to throw a spring wedding is because of the colorful additions to the wedding. So, usually, what happens is that every spring wedding is looking to call dibs on the best flowers in the town, which means, even if you get your hands on the wedding flowers you want, there's a chance it could be too expensive. To make sure that you don't extend your wedding budget, and still get the perfect floral centerpieces for your wedding you should think about using bouquet fillers as your centerpieces! Baby's breath is a great example of such a filler. If you have a long-necked vase for your wedding centerpiece, then creating a ball-like bouquet of baby's breath will make your wedding look fresh, and pretty and will not break your budget. You can also create an arrangement out of Heather, and Feverfew Daisies for your wedding centerpieces. For your filler-heavy centerpiece, you can use Heather as the backdrop for cute Feverfew Daisies for your wedding. Lily of the Valley and the lovely Sedum are other options for filler to use for your wedding. However, remember when you're using these fillers, you can still add some of the blooms from your wedding floral decor. Another way to marry your wedding details into each other, then you can also use fillers as your wedding decor details. For example, your wedding bouquet can be completely made out of any of the bouquet fillers that we mentioned above, and the same is true for your bridesmaids' bouquets. To make all of this a complete picture, you can also have your flower girl carry a bouquet of the fillers, or even have a basket full of wedding fillers.
When we say mansion jars and colors, we don't just mean for flowers, we mean pretty much anything! For the last idea on our list, we'd like to bring you an idea that helps you try something different! So, for the first idea of using mason jars, we'd like to bring your attention to filling these jars with water and placing a flower or as many stems of flowers as you'd want in the mason jar. What's more, you can also use a cluster of mason jars on each table with different kinds of flowers and colors for your wedding. Apart from this, you can also use colorful pebbles or beads to add the "color factor" to your wedding. All you'd need to do is add the colorful beads layer-by-layer so that you have the colors on display. Another idea is to use one single color of beads and add a sprinkle of some different colors here and there. Apart from this, another idea that we have is to help you use some amazing glitter mason jars. All you'd need is to add water, some glue, and glitter to the mason jar along with some ink to get a lovely color, then turn the lid to seal it shut. The glue makes the glitter swirl around, instead of the need to shake the jar. Once the mason jar is ready, all you need is to add a flower on top! Instead of using the whole stem, simply crop the flower you want to use, and stick it to the lid of the mason jar.
With that, we come to the end of our blog for you! We hope that the ideas we listed above for you help you make a great choice for your wedding. Our aim and goal are to help you design the perfect wedding, a wedding of dreams for you. Most of the ideas that we have jotted down above for you are easy to attain, even if you have a tight wedding budget. Also, the ideas we have mentioned here are simple, so that the DIY brides and bridal party can enjoy creating them for the wedding! We hope you have loads of fun planning your wedding and choosing your wedding centerpieces!